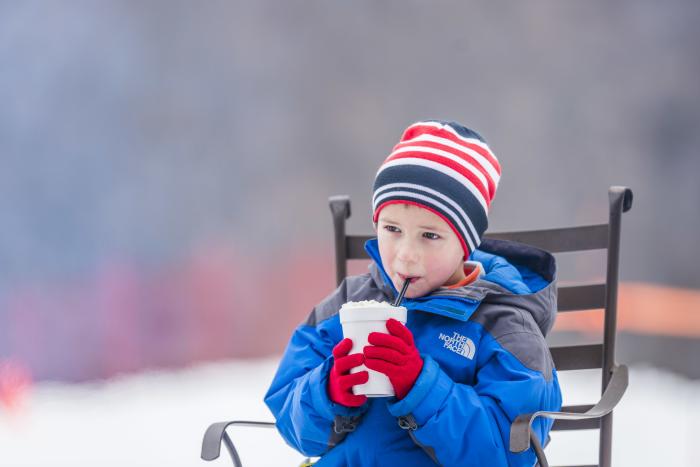 Sure, it's cold. And yes, there's lots of snow. But here in northern Michigan, that's what is expected. And for most of us, it's actually exciting! Now we know some of you might think we're crazy, but aren't we all...just a little bit? Seriously...what do we love about January and February? Well, to begin with, the magic of the holiday season has worn off and our attention sways toward something else to keep us busy and motivated. The form of that "something else" is always just a little different each year, but no doubt it involves a dichotomous mixture of activities. 
Think outdoor mornings and cozy indoor evenings, or savory breakfasts followed by late afternoon treats. The list goes on...and it's always exciting to see the events fill up the calendar! Here's a look at what's happening.
Outdoor Recreation 

Snowshoe Sundays at Rove  - Offered weekly from January until early March
Exercise first, wine second. That's a pairing we can get behind! The vineyard and Rove Point Trail are ready to be explored! Enjoy some stunning views of Leelanau County, warm spiked cider, wine by the glass, and charcuterie boards after the outdoor adventure. 
Big Foot 5K & 10K Snowshoe Run - January 26 
Cut a path to the edge of winter at this annual event that challenges racers on a trail run with snow and plenty of logs to jump. 

Ranger-Led Snowshoe Hike - Offered weekly on Saturdays until the end of March
Ever wonder what happens at the Sleeping Bear Dunes in the winter? Take a guided hour and a half hike with one of the rangers. Reservations are required and the event is subject to cancellation. 
North American Vasa Festival of Races - February 9 & 10 
Winter's elements don't slow down the competitive instinct in northern Michigan, especially for cross country enthusiasts. The annual North American Vasa Festival of Races includes 50K, 27K, 12K, and 6K races on the Vasa Pathway. 
Wine & Beer 
Quaff & Nosh - Offered weekly on Wednesday, Friday & Saturday until June 15
A wine and food pairing event like no other! Six wines, six "Eurofare" inspired courses and lots of instagrammable moments! Please purchase tickets in advance. 
Sips & Soups - January 12 
Two of our favorite ways to warm up...soup and wine!  Experience them both along the Leelanau Peninsula Wine Trail during this annual winter event. Tickets are $20 and include a souvenir wine glass, wine and soup pairings. 
Trivia Night at Rare Bird - Offered weekly on Tuesday 
Think you are good at random facts? Head over to Right Brain Brewery and test your knowledge. 
Winter Warm Up - January 19
Planning a winter wine tour? Combine it with this annual event on the Old Mission Peninsula for a weekend retreat. Featured pairings include comfort foods and select wines -- a duo sure to warm you up! 
Food 

Traverse City Restaurant Week - February 24 to March 2
This is your chance to experience the culinary delights of Traverse City at an even more affordable price! Restaurants will offer three course meals during the week-long event. Prices range from $25 - $35 per person. For a list of restaurants and course offerings check the Downtown Traverse City website.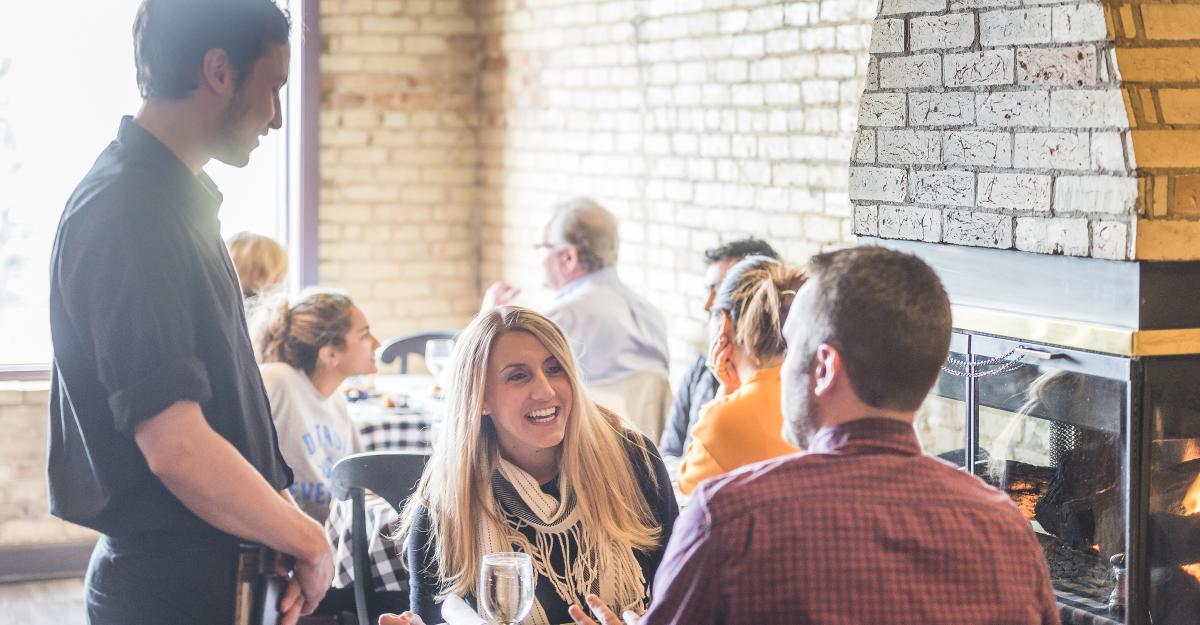 Weekend dinners at the Inn at Black Star Farms - Offered on select dates until April 27
Enjoy an intimate three-course dining experience at the exclusive Inn at Black Star Farms. Dinner includes one glass of house wine. Additional wine may be purchased for an extra cost.
Soup and Bread at the Little Fleet - Offered monthly on the 2nd Monday 
Fill your bowl -- and your tummy with soup and bread donated by local chefs. Donations are encouraged and proceeds benefit a different local organization each month. 
 
For all events happening in Traverse City check out our Events Calendar.