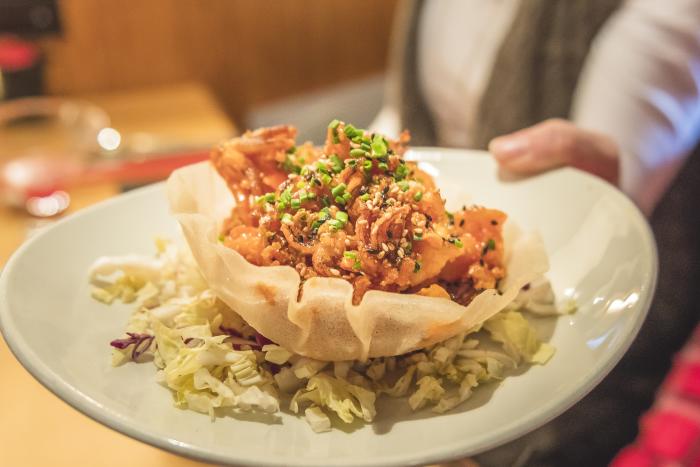 It's almost Traverse City Restaurant Week (TCRW), here Feb. 23-29, 2020, and if you have a foodie in your life, they're surely already buzzing about it. During the week, a number of area Traverse City restaurants will offer special menus – all 3-course meals at a price point of $25 or $35 a person. If you haven't ever jumped into TCRW, it's time. It's a foodie's haven and a newbie's delight.
Here are some tips and a peek at a few menus, as we await the full list to be posted here. 

Make reservations early

"Most restaurants have difficulty accommodating walk-in traffic at all during TCRW, so reservations are super helpful," said Scott Gordon, food and beverage director at Hotel Indigo, which opened in 2016 and has participated in every TCRW since they opened.
"We will feature a $35 three-course menu, and we will certainly be bringing back our lobster bisque as a first course and our filet mignon as a main course," Gordon said. "We've had great success with both of those signature dishes during restaurant week."
Most restaurants take reservations by phone. If the establishment doesn't accept reservations, try going earlier in the week or on a weekday.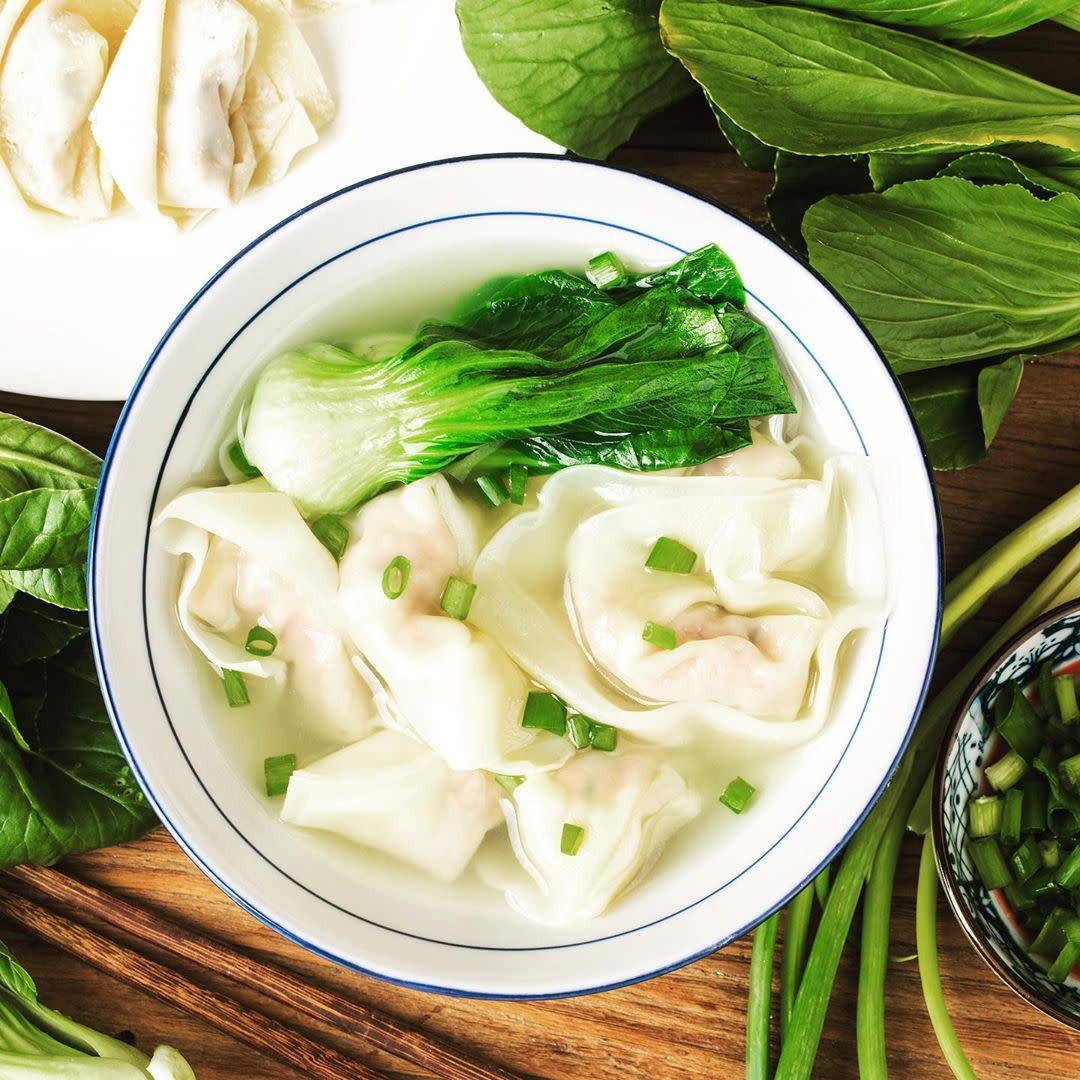 Photo: The Good Bowl
Try a new cuisine

"Make it a goal to try a cuisine you've never tried," advised Soon Hagerty, co-owner of The Good Bowl. Their entrees this year will be Pho Saigon and Vietnamese Crispy Pork Ribs. (Note, they don't take reservations, so Hagerty advices coming early.)
See a favorite in a new way

"Our hotel is fairly well-known for its rooftop lounge, and it's great to see locals enjoying our year-round, first-floor restaurant, Warehouse kiTChen + cork, during TCRW," Gordon said. "Venture outside your comfort zone! This week is a great opportunity to try something new at a great price."
Try lunch instead of dinner

While the weekends and evenings can be packed at area restaurants during TCRW, it can be a good idea to go in the afternoon for a late lunch. You might even get out for a "business" lunch if you do this right!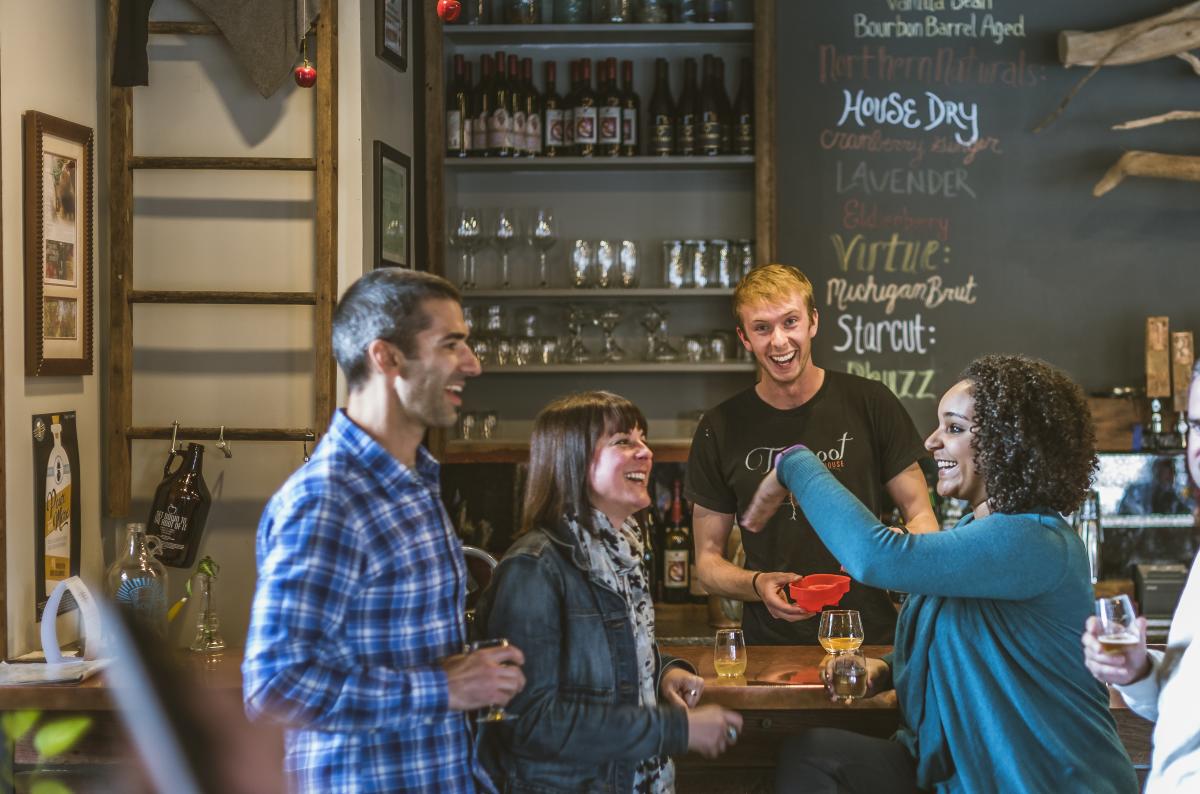 Make it a double date – or go solo

TCRW is a great time to make it a date night – and bring friends. Gordon says they see a lot of parties of 2-4 people during TCRW, mostly adult couples on dates and double-dates. Along with the special TCRW menus, many establishments offer special adult-drink pairings and signature winter cocktails.
On the flip side, this is also the perfect week to go out on your own and enjoy one solo meal after another. (Think of all the different choices you can make with no one to negotiate with!)
Make it a full foodie tour.

Hagerty advices planning the week out like a family vacation. Pick your favorites, make plans with others (call ahead for larger groups) and explore. "It's the perfect time to go off the beaten path of your usual go-to meal or restaurant," she says.
Indeed, many foodies call this their favorite week of the winter in Traverse City. Enjoy!
You May Also Like