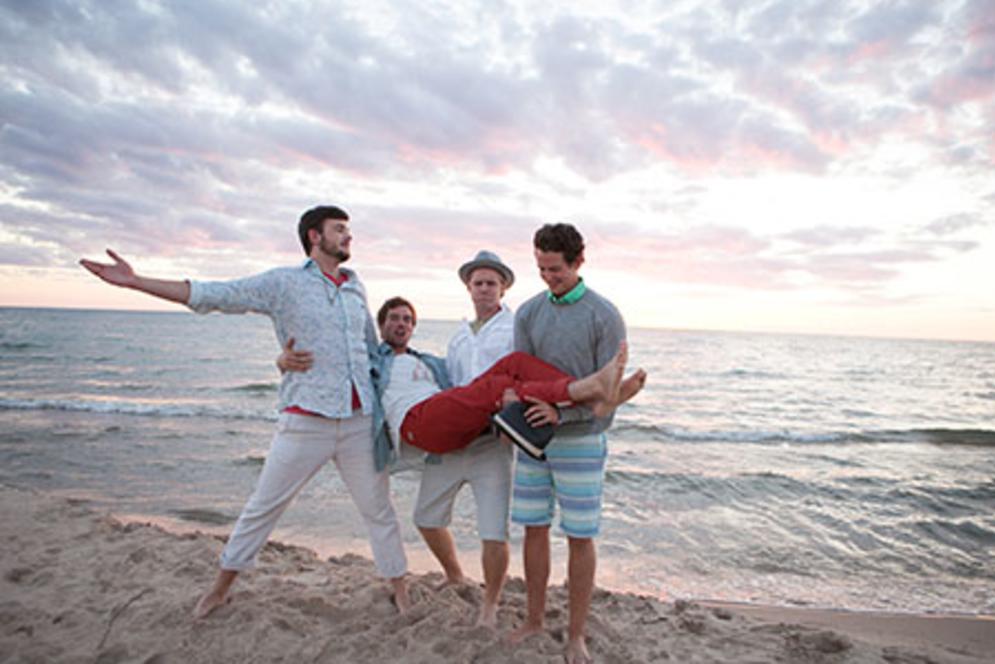 What do you love about Traverse City? Beaches, colorful sunsets, delicious food, award-winning wines, craft brews, four season recreation, and so much more—whatever you favor you will find in "Take Me There"—Traverse City Tourism's new theme song by The Hacky Turtles.
 "Take Me There" was selected from 18 entries submitted in this summer's Song Search contest. The Hacky Turtles consist of vocalist Marc Kanitz, Austin Spencer on guitar, Alex Rushlow on guitar/vocals and Erik Krueger on drums. They describe themselves as a "funk/reggae fusion band with strong folk roots," and their song is a wistful celebration of the things they love best about Traverse City. The video features the Hacky Turtles and an evocative series of local landscapes and scenes displaying highlights of a Traverse City summer and more!
Special thanks to Andy Wakeman photography, Grant Floering for recording the song, Ella's Fashion for styling the band, and Pure Michigan for highlighting it on their blog!