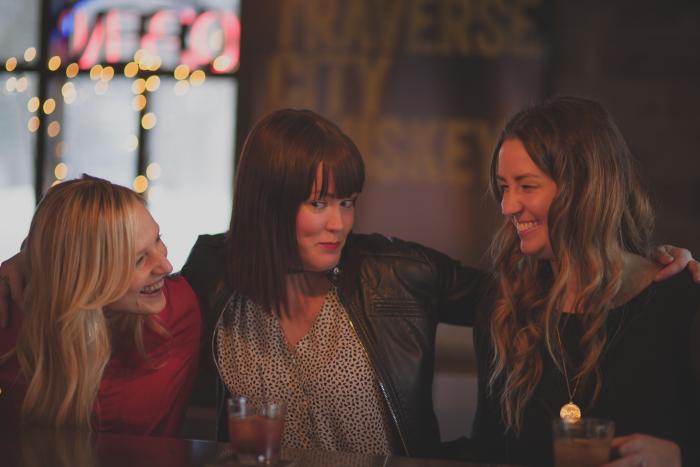 We are planning for the holidays early. Here are our top five reasons why...
1. Santa loves TC so much, he's visiting before Christmas!
Santa just doesn't want to keep his suit hung up until Thanksgiving. In fact, this year he's making his rounds in Traverse City for the annual Light Parade and Tree Lighting on Saturday, November 17th. Cheer Santa into town as Front Street becomes a glowing holiday celebration for the whole family!
2. Craft fairs galore!
Believe it or not Christmas preparations here start as early as October, when local churches, clubs and artist's cooperatives begin staging the holiday arts and crafts fairs for which the region is justly famous. Several really good ones have already taken place, but there's still more to come. Next Saturday (November 10), for instance, is the Thistle & Thread Holiday Art Show and Sale at the VFW Cherryland Post 2780. And on the following Saturday, November 17, the Traverse City Christmas Winterfest Craft and Vendor Show will debut at the Williamsburg Dinner Theatre. The Traverse City Shop & Sip is yet another great holiday art fair! Happening at the Grand Traverse Resort and Spa on November 24th, this unique event allows patrons to browse artisan goods while sipping on local libations. Now, how's that for holiday spirit!?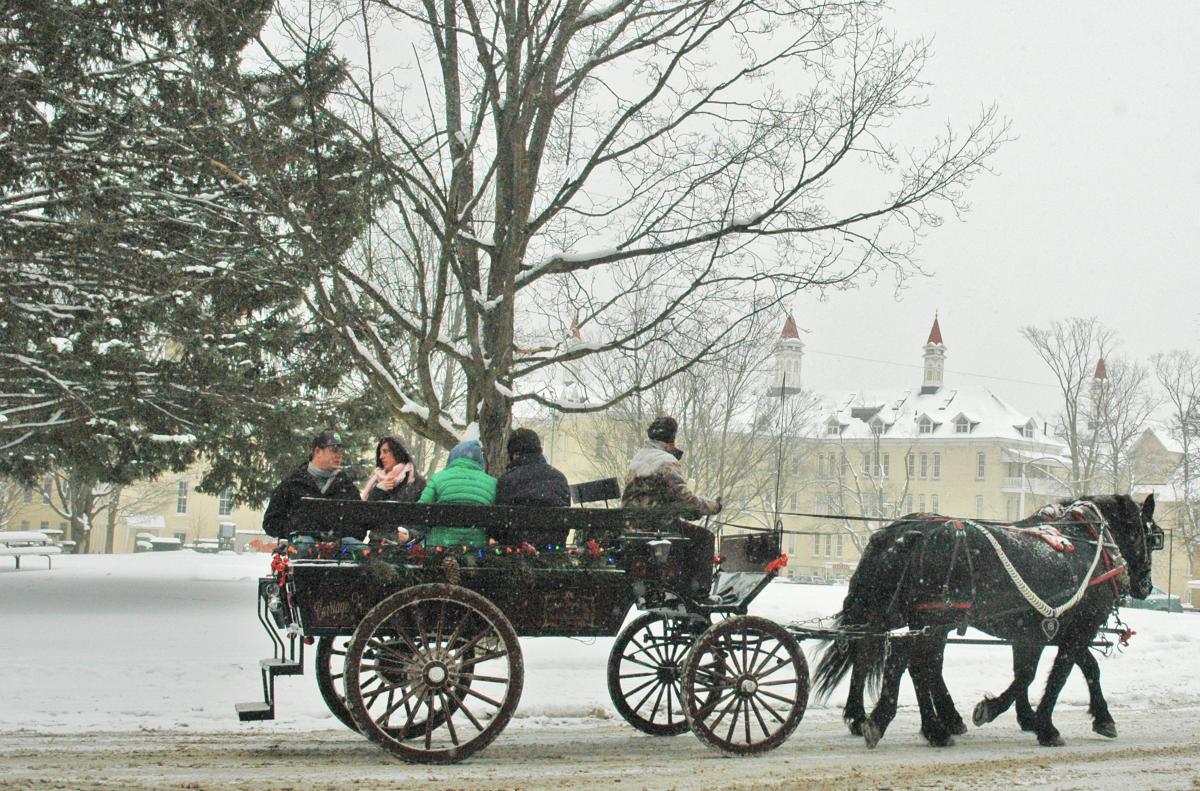 3. Christmas in the Village 

The holiday season is magical at the Village at Grand Traverse Commons and the weekend of December 8th - December 10th is the perfect time to experience it. It all begins with a tree lighting and continues with carriage rides, live music and stocking stuffers for under $20.  Take a look at the full calendar of events here. 
4. Holiday Shopping Nights (Men's & Ladies') 
Gift-buying plays a big part in most holiday preparations, and in Traverse City's charming downtown district they put a clever spin on the the shopping season. It all begins on December 6, during Ladies' Night. So ladies, grab your girlfriends and get ready for a one-of-a-kind night out, including shopping! Sip on beverages and snack on appetizers while you browse the unique selections at participating Downtown Traverse City businesses. Continuing with the tradition, Men's Night brings the gents into town on December 13. Both evenings run from 5 to 9 pm. and include beverage samples, snacks and lots of deals!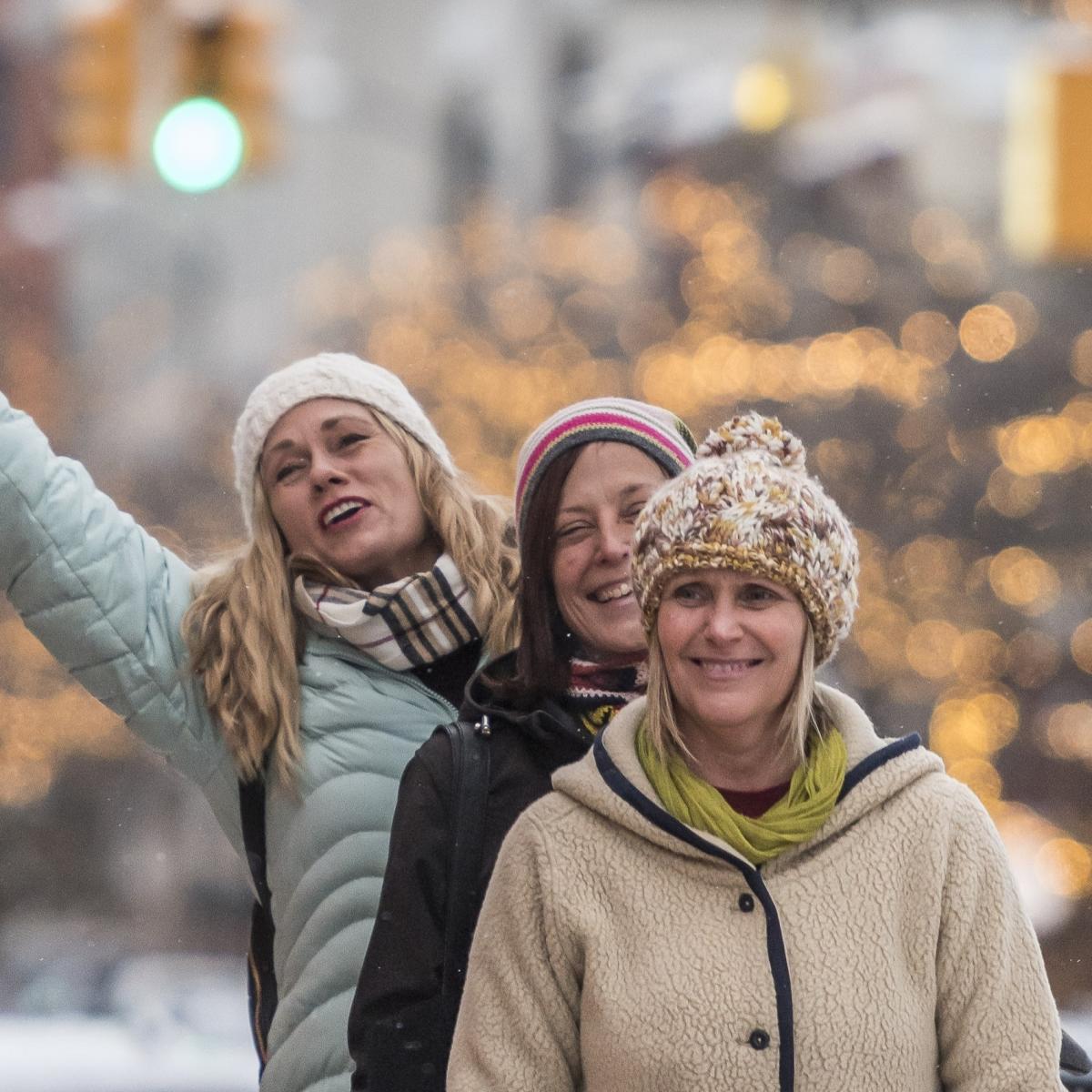 5. Festival of Trains 
An entirely different kind of holiday tradition is on display at the Crooked Tree Art Center in the Central Neighborhood on historic Sixth Street. It's the annual Festival of Trains, a delightful event that attracts thousands of visitors each year to watch dozens of working model train layouts created and operated by local model train aficionados. All aboard!