By MIKE NORTON
It may well be the only opera house where no opera has ever been performed.
But Traverse City's handsome City Opera House has hosted plenty of other events in its 121-year career: innumerable plays, vaudeville shows, concerts, balls, public meetings, high school graduations and political rallies for candidates from William Jennings Bryan to John McCain.
Today it's the oldest historically intact Victorian-era opera house in Michigan and the most versatile performance venue in our own performance-crazy town, hosting everything from stand-up comedy and blues to chamber concerts and literary symposia. But the building and its supporters are rallying under the slogan "Arts at the Heart" for some extra fundraising help in closing a $250,000 financial gap.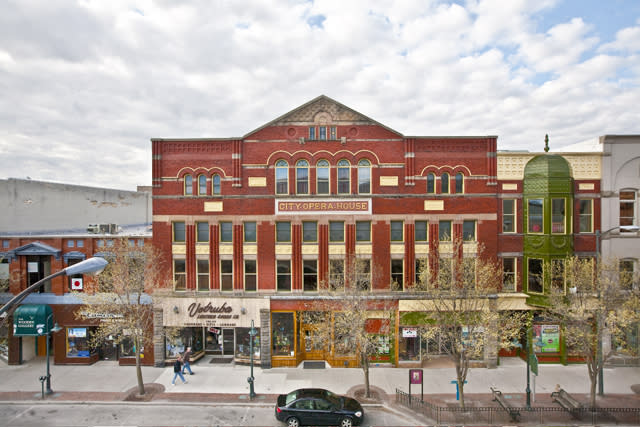 "This has been the community's gathering place since 1892, and that's what makes us unique among all Traverse City's performance spots," said operations and marketing director Kristi Dockter during a chat in the balcony section last week. "We're right in the heart of downtown, with all this beautiful Victorian architecture. When people have events here, they don't even decorate – it's already perfectly lovely."
In the 19th century it was a rare frontier town that didn't aspire to have its own opera house, and Traverse City was no exception. Built above several stores in the downtown shopping district, the City Opera House was the first building in town to have electric lights and was intended to serve a multitude of uses. Its hardwood floors were made to be danced upon, and the seating was designed to be easily cleared out of the way for meetings and balls.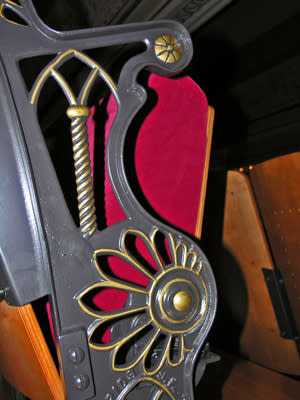 But times and tastes change; in 1920 the building was leased by a motion picture distributor who promptly closed it down so it wouldn't compete with the movie houses he had opened down the street. Except for a brief respite during the 1930s (when it saw service as part of a Depression-era WPA project) it was largely closed to the public, a situation that probably helped preserve it in its original condition. In 1972 it was added to the National Register of Historic Places.
In 1980 the opera house was donated to the city of Traverse City, and in 2003 it underwent a $9 million restoration project in which almost all of its major architectural features – floors, walls and 43-foot barrel-vaulted ceilings – were replaced and redecorated. The 41,000-square-foot facility now includes state-of-the-art lighting and sound equipment, elevators, a caterer's kitchen and seating for 730 people, but has retained its Victorian charm.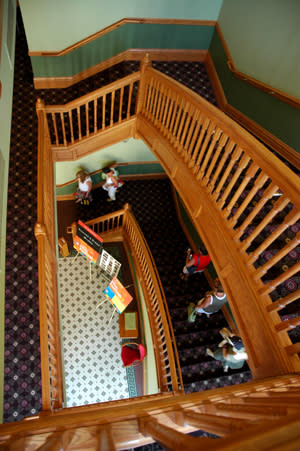 In 2010, management for the City Opera House was turned over to the Wharton Center for Performing Arts at Michigan State University, an arrangement that has brought improved programming and professional stability. It regularly presents popular acts like comedian Aziz Ansari and folk icon Arlo Guthrie. Headliners this winter include the Second City comedy troupe on Dec. 12, the American Big Band on Dec. 17 and comedian Mike Birbiglia on Jan.15
A number of other Traverse City cultural organizations, including the Traverse City Film Festival and the Traverse City Winter Comedy Festival, the National Writers Series, and the Traverse Symphony Orchestra, use the opera house as a venue – and the building is a popular site for weddings, corporate meetings and retreats and other events.
Even casual visitors are encourage to wander through the building during working hours (Monday-Friday from 10 to 5) There's a self-guiding tour brochure available at the box office, and docent-led tours are available for larger groups.