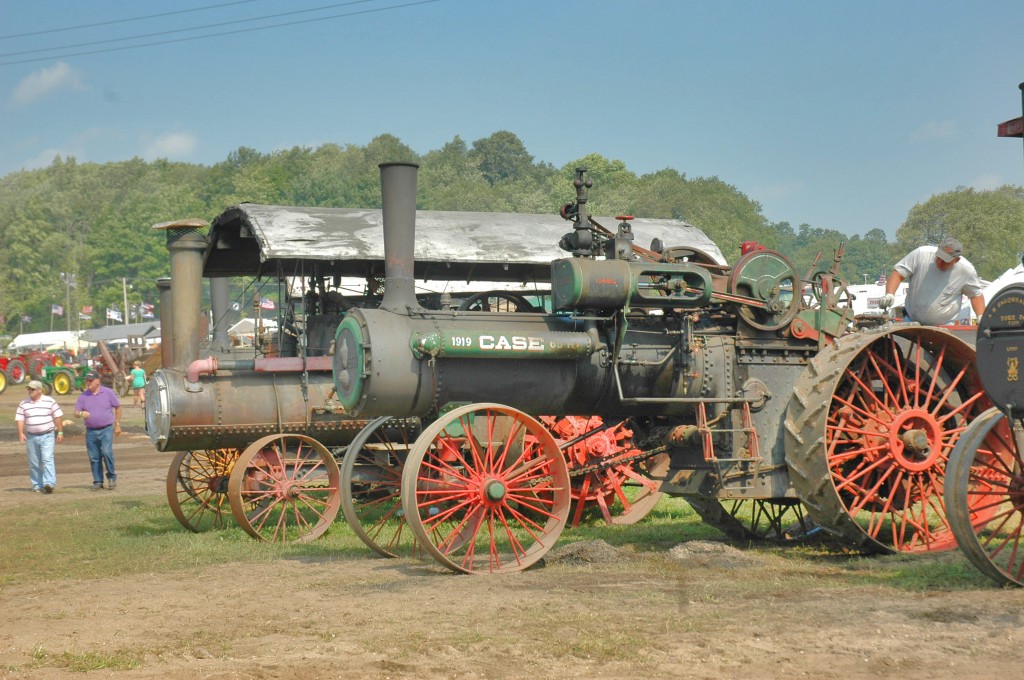 I've got good news for those of you who've wondered whatever became of the Spirit of Traverse City -- the miniature steam locomotive train that used to take passengers around the lawns and pathways of Clinch Park. Newly refurbished and restored, the little train will make its debut this month at the Buckley Old Engine Show, just a few miles south of here.
Two years ago, the Spirit of Traverse City was deeded to the Northwest Michigan Engine & Thresher Club, which started the annual Old Engine Show back in 1967. Since then, volunteers have completely restored the engine and cars from top to bottom and laid out a track, complete with an enclosed trestle.
"We even added a caboose, which the original train never had," says club spokesman Jim Luper. "It's the cutest thing you ever saw. We're really excited. Now visitors can ride two trains – the Spirit of Traverse City and our 1918 steam train."
Every year on the third weekend in August, the little town of Buckley explodes into roaring, clanking, chugging, shuddering life as more than 50,000 visitors descend on the Old Engine Show, one of the largest gatherings of huge antique machines in the world. This year's show runs Aug. 14-17.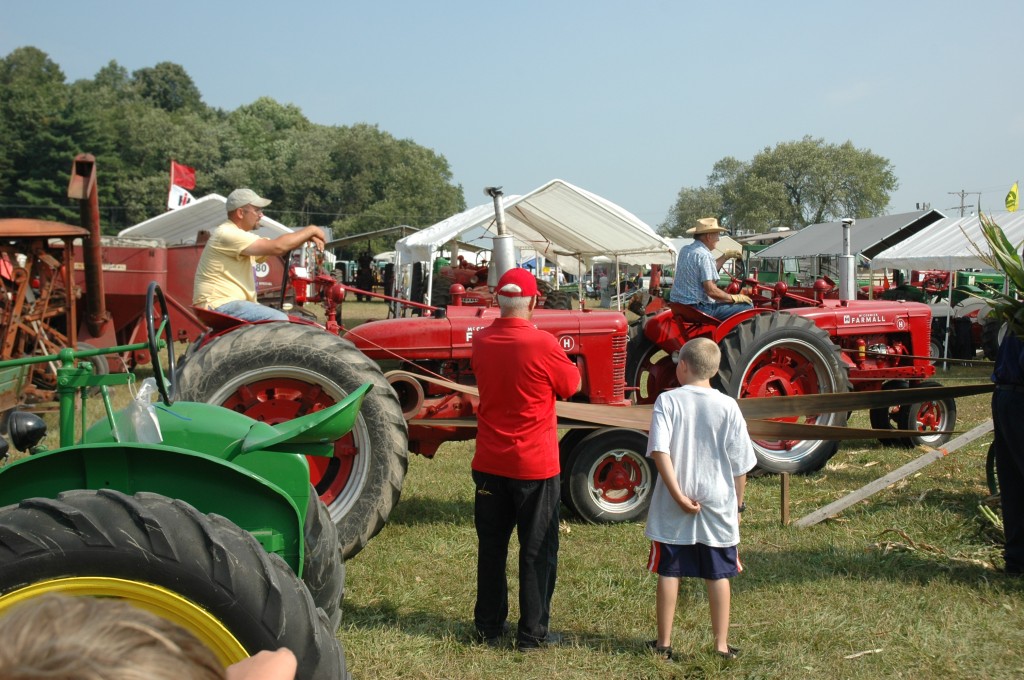 Hundreds of these iron behemoths – steam traction engines, rock crushers, balers, sawmills, more than 700 gas and oil-fueled engines and well over 1,000 antique tractors -- are on display during this four-day event. It's a mechanical wonderland of old-fashioned noise, steam and power – guaranteed to dispel any illusions you may have had about the "quiet past" of the 19th century. Confected of gleaming brass, polished steel, engine oil and woodsmoke, the Old Engine Show is a four-pronged assault on the senses. And people love it.
Since its beginnings, it has evolved from what club members cheerfully admit was "a bunch of men showing off their old engines" into an immense labor of love that encompasses hundreds of families -- sons and daughters, brothers and sisters, mothers and grandparents who construct new exhibits, maintain the club grounds, run the exhibits, and direct traffic.
The Engine Show occupies its own 200-acre preserve just west of the village. Within its boundaries, the club has created a small settlement of its own  -- a recreated turn-of-the-century Main Street from a typical Michigan lumber town (which is what Buckley once was) with its own train depot, switch house, blacksmith shop, leather shop, cobbler, barber, print shop and town hall.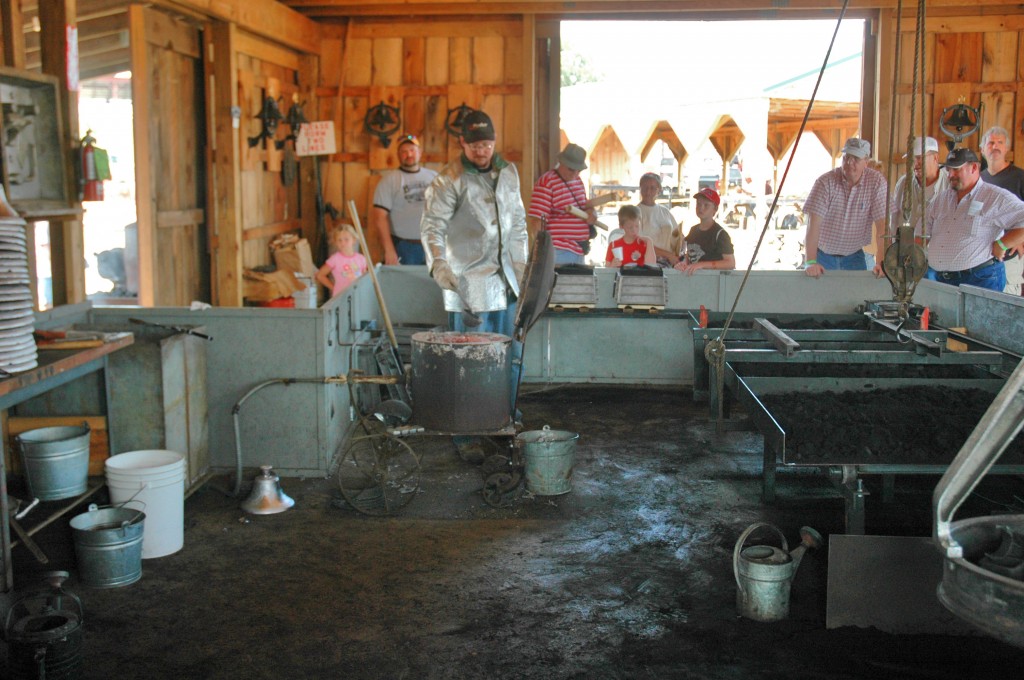 Beyond the sheer impressiveness of watching an enormous 250-horsepower steam engine at work, there's a long-term educational strategy at work in Buckley -- to preserve and appreciate the ingenuity of the 19th-century craftsmen and technicians who created the first generation of useful agricultural and industrial machines. This year's show, for instance, includes a special exhibit of five engines (three steam, one diesel and one water-powered) that once belonged to auto pioneer Henry Ford and the Henry Ford Museum.
There are even attractions for those who can't get themselves excited about wandering through a labyrinth of enormous antique engines. There are parades each day, a petting zoo, an enormous flea market with 600 market stalls, demonstrations of traditional non-mechanical skills like soap making, spinning and weaving, regular dances and "old-fashioned music" recitals from over 200 musicians. And on a hot summer day there's really nothing like the experience of tasting ice cream that's been churned by a steam engine!
The Buckley Old Engine Show grounds are located on M-37 between Traverse City and Cadillac. Tickets are $10 per day for adults (or $25 for a four-day pass.) Kids 15 and under are admitted free. More detailed information about the Buckley Old Engine Show can be found on their excellent web site: www.buckleyoldengineshow.org.