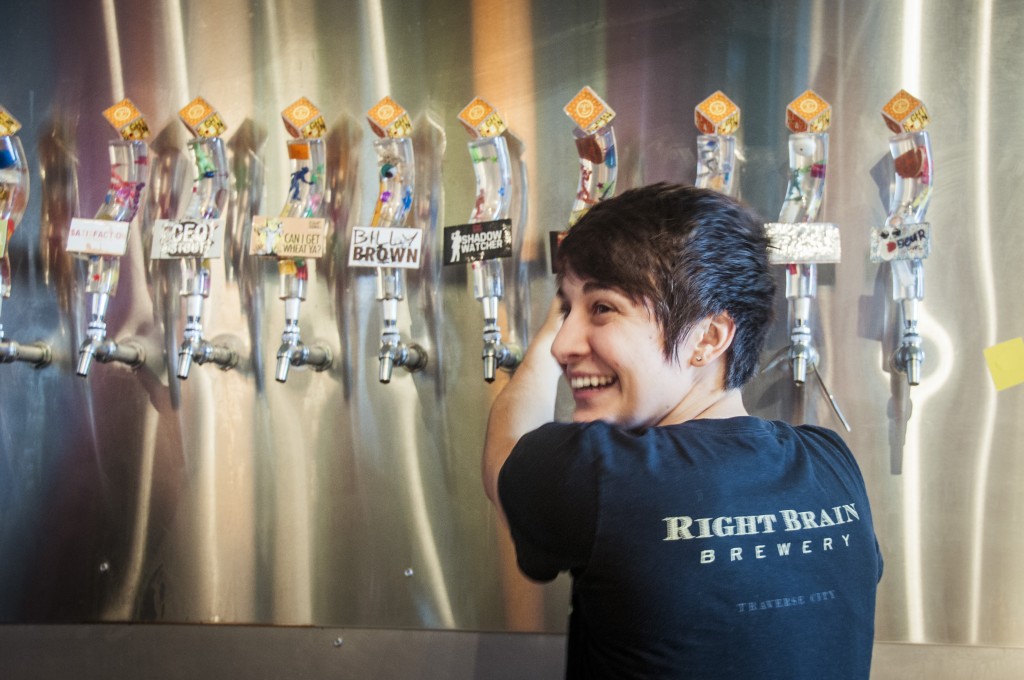 By MIKE NORTON
"We live in wine country, and you drink a lot of wine," my wife said to me this year. "But you really look a lot happier with a beer in your hand."
Sigh. Blame it on my blue-collar upbringing. I love wine, especially with dinner, but for sheer relaxation it's hard for me to turn down a good handcrafted beer. And now that Traverse City has become one of the epicenters of U.S. craft brewing (can you have more than one epicenter?) there's just so much good stuff to choose from!
Today TC boasts 11 microbreweries, brewpubs and craft brew taprooms – three of them added in the past year – with four more scheduled to open this fall.
It's actually pretty cool that a community with slightly more than 15,000 residents could be a four-season outdoor adventure destination with a lively culinary and wine scene, and still suddenly emerge as a major center of craft brewing. (Draft magazine has named us one of Americas' three "emerging beer towns" -- along with St. Louis and Oklahoma City – and The Travel Channel listed us among the Top Seven Beer Destinations in North America.
After years of thinking that Guinness Stout was as good as beer was ever going to get (and that's pretty good, all in all) I remember vividly the first time I lifted a pint of Short's Huma Lupa Licious to my lips. It was like discovering an entirely new universe, with a multitude of worlds inviting me to explore and taste.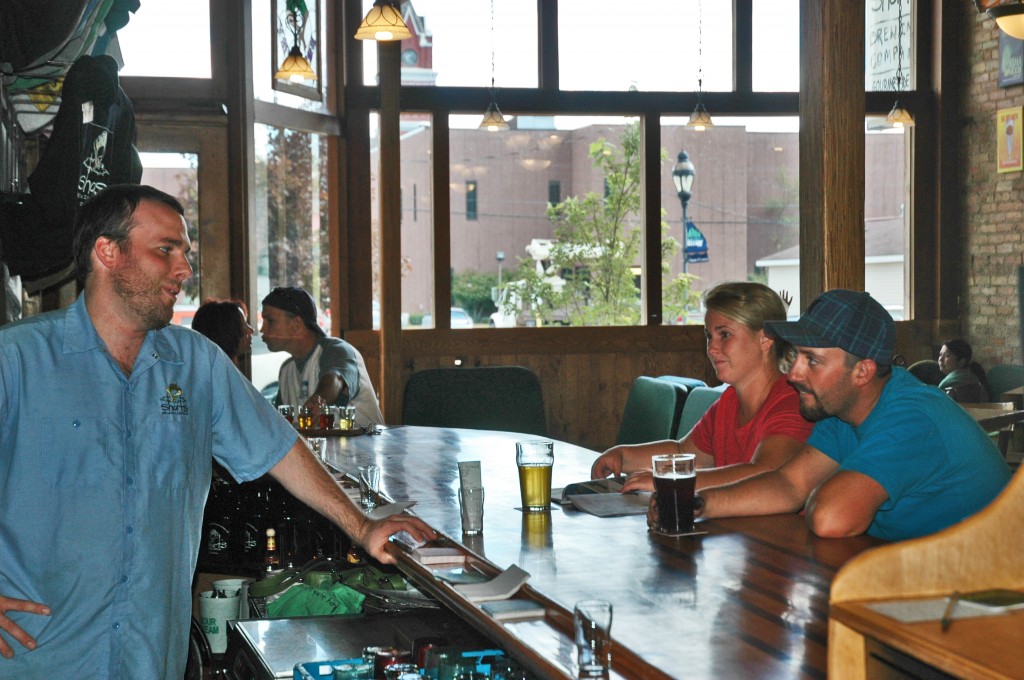 And now, of course, it's autumn, when the beer gets even better. Deep, malty stouts and porters… spicy blends of pumpkin, nutmeg and cinnamon… it's enough to make a man break out into smiles just thinking about them. So maybe it's also appropriate that November – bleakest of months – should have gotten chosen as the time for the first-ever Traverse City Beer Week, scheduled for Nov. 8-15.
Beer Week's organizers insist that they have no intention of starting yet another beer festival here.  Instead, they say they want to create a decentralized and fairly low-key celebration of craft brewing where the focus is on breweries and restaurants, not a music-centered social event in which the beer is just a sideline.
"Traverse City Beer Week will help restaurants, bars, and retail locations to do what they do well even better," says Ann Drummond, marketing and public relations with Imperial Beverage. "It's not intended to pull consumers away from the places where craft beer is already appreciated. Instead, these events are fashioned for the sole purpose of craft beer appreciation, consumer education, and experiential learning in the breweries, brewpubs, restaurants and retail locations of Traverse City."
Imperial Beverage (named Craft Beer Distributor of the Year in 2010)  used the same model to create a successful Beer Week in Kalamazoo two years ago. The idea is not to organize a festival at all, but to give local breweries and restaurants a chance to host their own events on their own premises while promoting closer relationships among brewers, chefs and retailers who sell craft beer.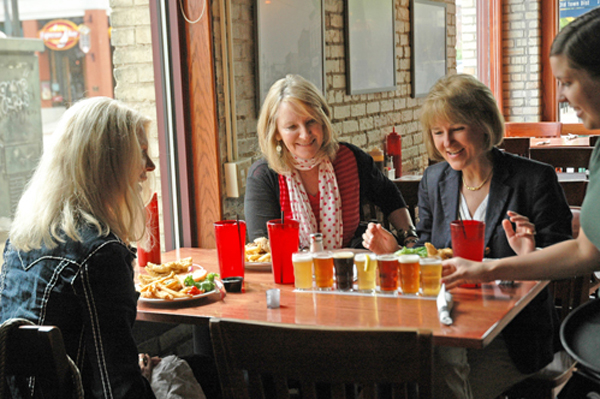 For instance, a brewery or restaurant could schedule a "special release" tasting with a presentation by the brewer or a "vertical tasting" where participants can taste examples of the same beer from a series of consecutive release years. Or a restaurant could hold a workshop on how to pair beers with food, presentations on home brewing, tastings of special seasonal brews, cheese/beer pairings, and cooking demonstrations where beer is a featured ingredient in the recipe.
Every event in Traverse City Beer Week must feature truly craft beer ("No wolves in sheep's clothing!" says Drummond) and include a presentation by the host brewery or brewery representative. And although some Traverse City area breweries are represented by Imperial Beverage, the company is inviting all craft brewers and restaurants to participate, regardless of their affiliation.
Beer Week's opening night event: a Nov. 8 Pub Crawl featuring six Traverse City venues.  Participants in the "crawl" will receive a passport to be presented at each location; completed passports can be traded in for an official Traverse City Beer Week t-shirt.
For updates on the schedule of Traverse City Beer Week events, go to www.traversecity.com/beerweek or check Traverse City Beer Week on Facebook. For information about other fall events and activities in the Traverse City area, and for help with lodging and dining selections, go to www.traversecity.com.