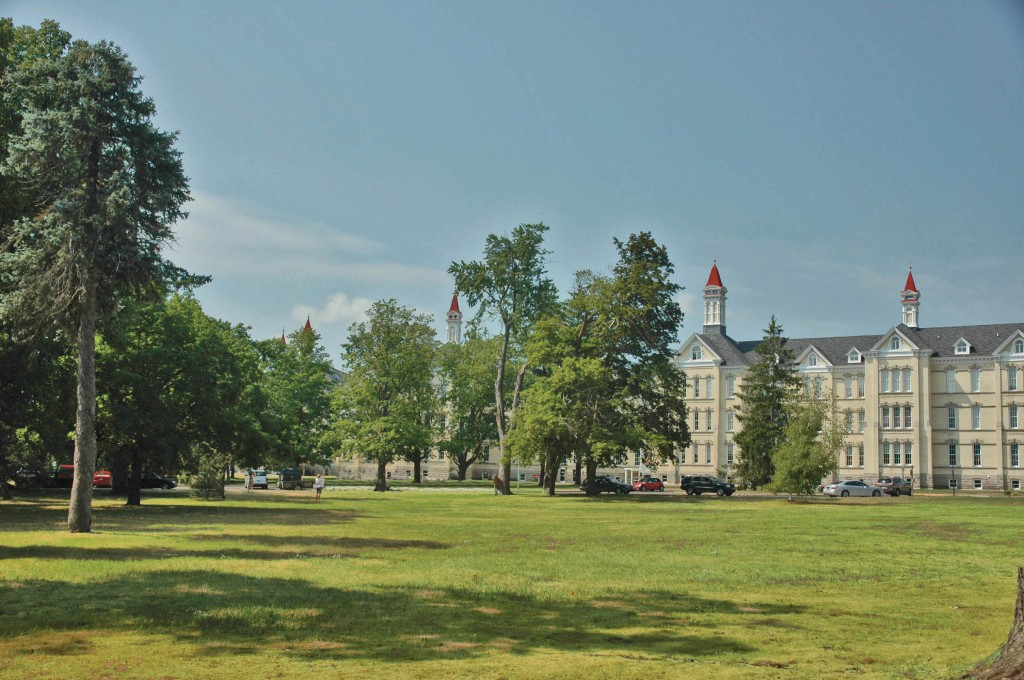 Over the past few years, the wide grassy Historic Lawn at the
The Village at Grand Traverse Commons
has become one of Traverse City's best-loved outdoor event spaces, Surrounded by tall trees and the creamy brick walls of the Traverse City State Hospital, it plays host to lots of weddings, private parties and two major warm-weather events: the Traverse City Wine & Art Festival, and the Summer Microbrew & Music Festival.
But this Saturday it's going to be the scene of a different kind of musical evening entirely – an outdoor concert by the Traverse Symphony Orchestra directed by Maestro Kevin Rhodes, under a 20,000-square-foot "grand event tent."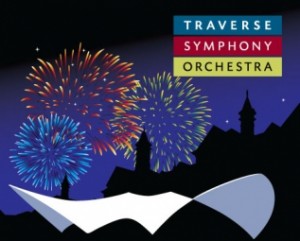 Krista Cooper, the TSO's executive director, has hopes that the outdoor concert – called TSO@The Village -- will showcase the orchestra "in an approachable and fun format" for listeners who may never have experienced a traditional concert-hall setting.
"Much like the music we create, the Traverse Symphony Orchestra is vibrant," she said. "We are providing experiences that open the door to classical music via programming and environments that are fun, energetic, moving, powerful and engaging."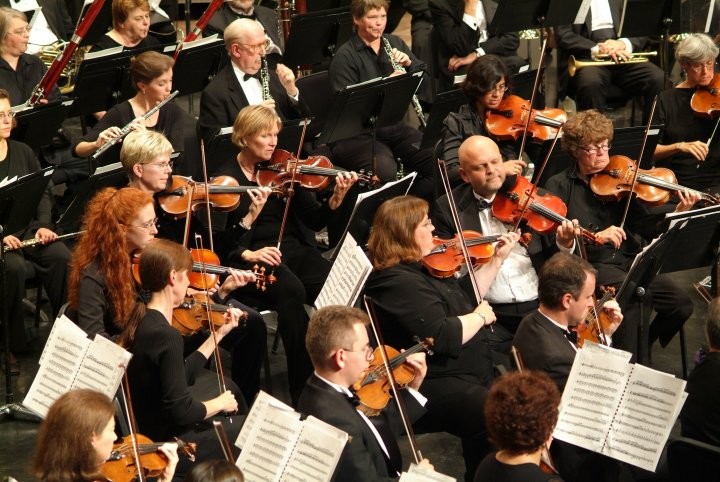 Not only will the concert program include such crowd-pleasers as Wagner's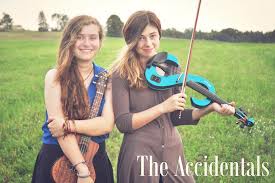 "Ride of the Valkyries," Tchaikovsky's '1812 Overture" and Ravel's "Bolero" – it'll also feature a light show and a pre-concert show by the Louis Armstrong tribute band Satchmo and Traverse City's hugely popular folk-rock duo,
The Accidentals.
In fact, The Accidentals  (18-year-olds Savannah Buist and Katie Larson)  will be backed up by the 72-member TSO for the premiere performance of a new original song, "Mangrove," which they wrote and scored for orchestra themselves.
But wait, as they say, there's more! Concert attendees will also be able to enjoy a picnic featuring local foods paired with local beers and wines. The concert also will includes a "walking tour map" of both peninsulas, highlighted by popular landmarks placed around the Commons lawn: a form of "aerial art" that can only be fully appreciated from overhead, and a pair of "lighthouse galleries" where local photographers and artists will pay tribute to the region's four seasons.
If this fever-dream extravaganza sounds as though it came from the mind of local entrepreneur Sam Porter, that's because his company – Porterhouse Productions – is working with the TSO on the outdoor concert. The company is also providing a 20,000-square foot "grand event tent" that can shelter the orchestra and audience in case of inclement weather.
The family-friendly atmosphere of TSO@The Village includes lawn seating for picnic blankets and low 16-inch high chair backs. Adut tickets start at $35  and kids at $15. Upgraded VIP seating starts at $95 with table seating available. They can be ordered online at www.mynorthtickets.com.
For more information about the concert call 1-800-836-0717 or go to www.traversesymphony.org/tso-the-commons