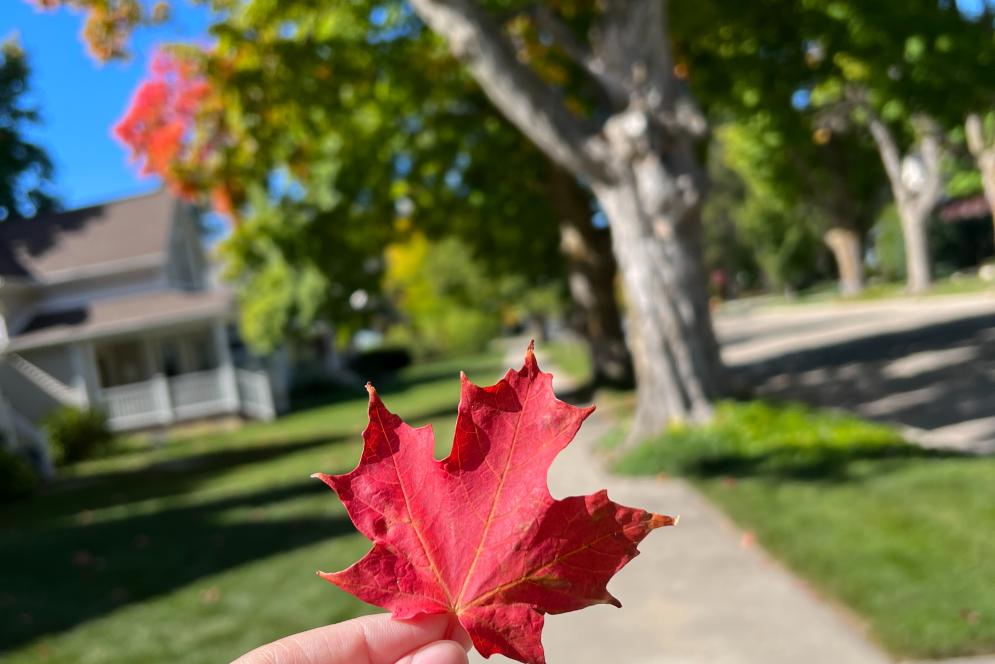 We'll get to enjoy the gorgeous reds, golds, and oranges within the next few weeks but until then, there are spots around the area where autumn's annual display is starting to appear. These colors can be enjoyed in so many different places around our region. 
Here is where we are seeing some color right now:
The Village at Grand Traverse Commons 
The changing colors don't go unnoticed when exploring The Village at Grand Traverse Commons. Spot the fall color around the historic buildings and along the trails. After searching for fall colors, you'll find plenty of options for food and drink. Sip on cider or wine at Left Foot Charley, grab a coffee at Higher Grounds, or enjoy a nice meal at PepeNero. 
Downtown Traverse City
When traveling through downtown Traverse City, you can see trees with some color by the Grand Traverse Bay and Clinch Marina. The color continues through the small neighborhoods surrounding the downtown area. We would suggest traveling south down Cass or Union Street so you can turn down a side street to see the colors and maybe catch some fun Halloween decorations.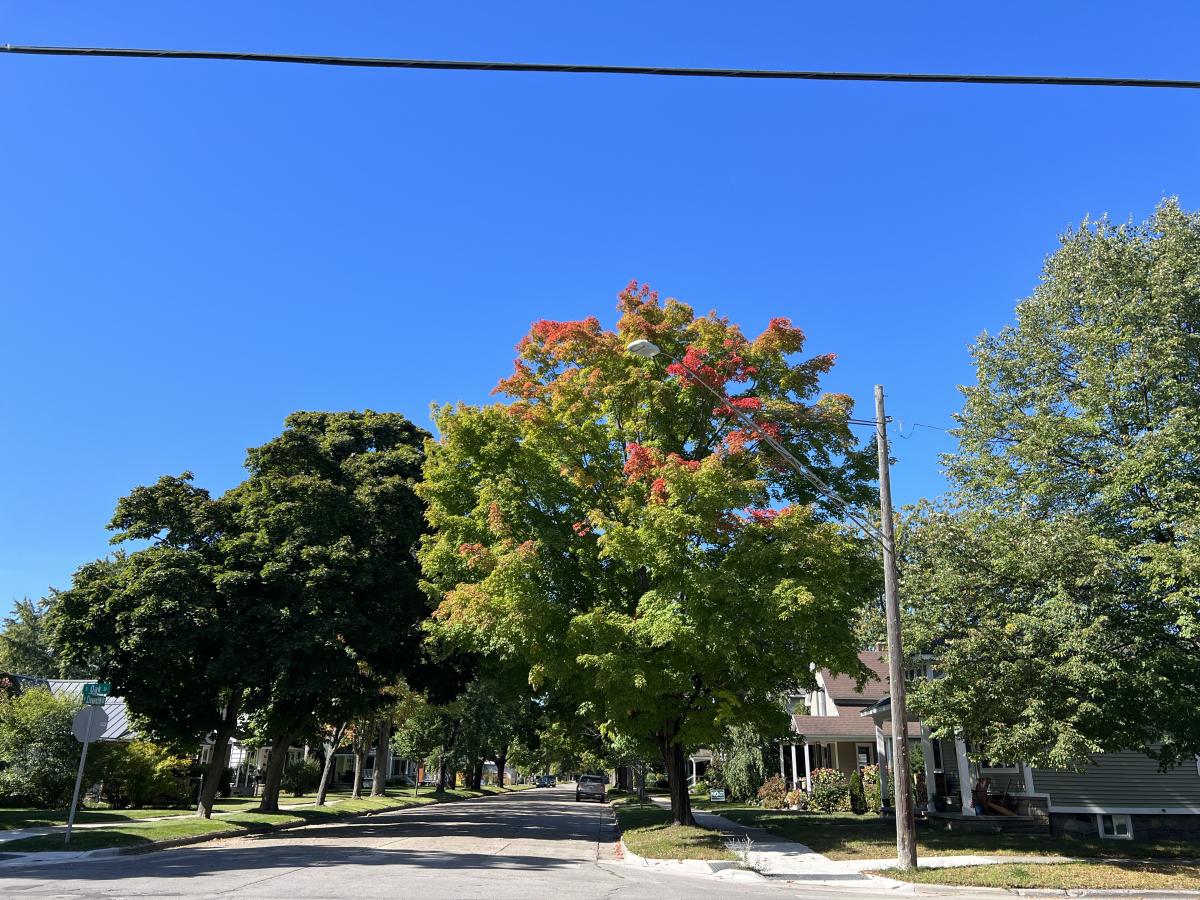 Benzie County 
As you travel on the scenic drive M-31 through the small town of Benzonia and Interlochen, you will find fall colors lining the road.  
Make your way to Thompsonville to Crystal Mountain Ski Resort where you can take a chairlift ride to the top of the mountain to take in the surrounding colors.
To see what the color looks like right now, click here to see their live camera feed. 
Take a look at a chairlift ride from last year: