Hi. I'm Jenny. Full disclosure, I'm not in any of the beautiful photos you're about to see...but that's okay because that's not the point. Have y'all heard about hygge? It's a concept that I've seen floating around a lot in the last year or two, especially as Scandinavian design has surged in popular culture….Or maybe it's just since IKEA started airing commercials? (BTW did anybody see the Thanksgiving one? My. HEART!) The word hygge (pronounced hue-guh) is Danish and seemingly doesn't have one specific definition, but rather an "aura." Collectively, I've seen it described as a feeling of coziness, intimacy, wellbeing, contentment and simplicity. Some sources even claim it could originate from the word hug. Is this not your favorite word yet?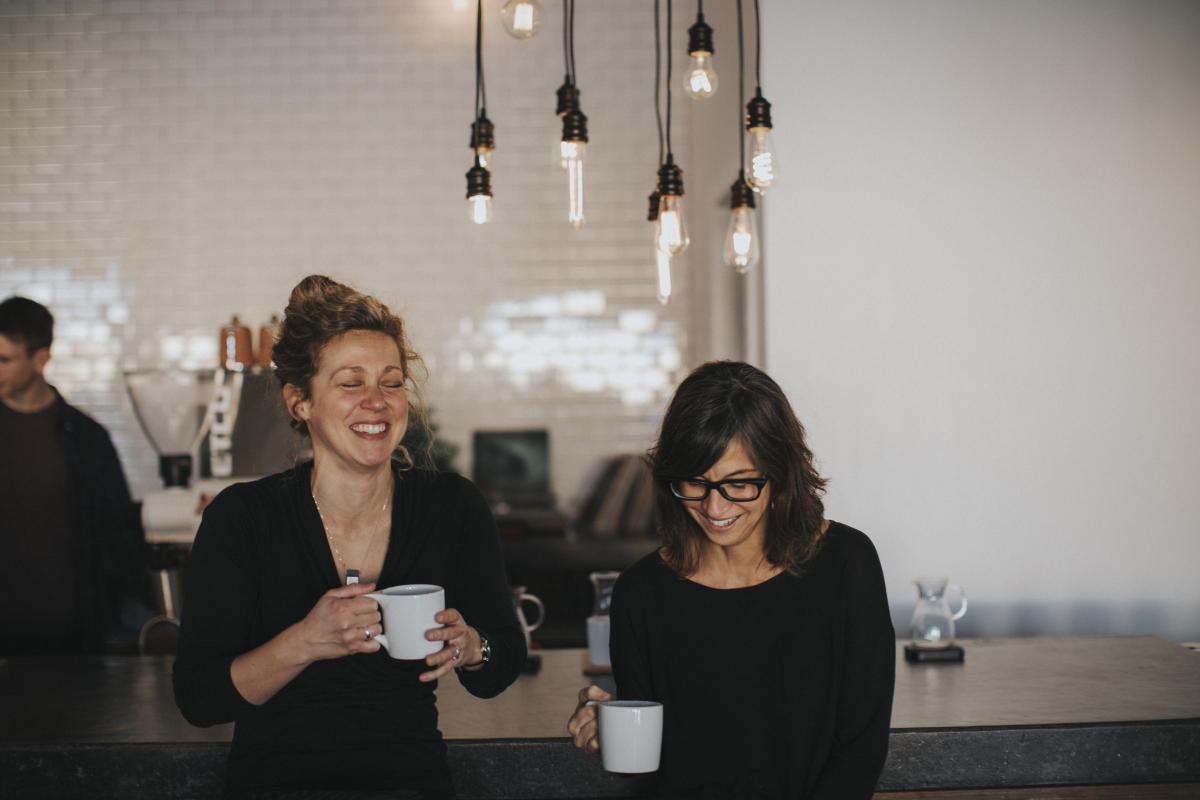 When I decided to move from Detroit to Traverse City, a lot of my friends stared in shock. "That's like, Alaska," and, "Don't people snowshoe and buy snow tires there?" No to the first, yes and yes to the latter. It was a culture shock. It was a climate shock. Generally, definitely a lot o' shock. Admittedly I'm no water fanatic. It's beautiful, but the promise of water sports in the warmer months was no reason for me to stick around. And I'm also not the coordinated type who throws on skis for winter recreation. Sidebar, I did that once in my adulthood…barely managed doing pizza all the way down the slope. Never again. I'm more the walking type. The most adventurous I get in the winter is on snowshoes. And more often than anything I'll just put in sweat equity on the treadmill and call it good. So why in the world live in Traverse City where snow falls at least a third of the year? I didn't know it for awhile, but the answer is pretty simple. Hygge.
It gets darker here in the fall. The hops harvest happens and all the hearty beers start flowing. People begin to gather more indoors and have neighbors over after busy summers. Then it gets colder. And still, darker-- this time even earlier. A thick, white layer covers the landscape. We light candles. We wear multiple layers of flannel and eat roasted root vegetables. We slow down and have conversations with ourselves and others that the other seasons don't afford us to have. We hygge.
Last month our team at Traverse City Tourism decided to put together a hygge blog piece, so we poked around on a couple local places that drive home the Danish concept. Does anybody else think of eating a danish pastry when they use that word? Just me? Great.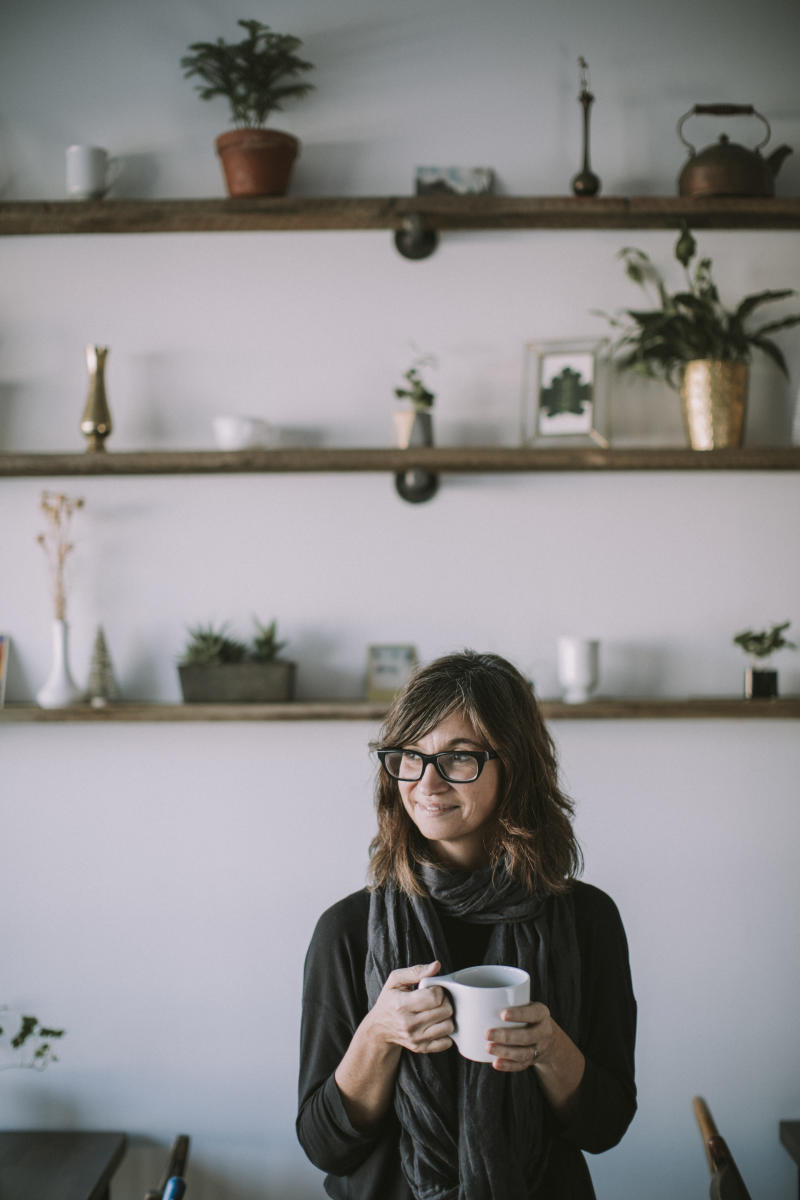 Our hygge search brought us to the newest coffee shop in town. It's a bit off the beaten path if you're a visitor to the area, but all the more reason to seek it out. Mundos Roasting & Co. opened in November at the tail end of an unusually warm fall. The colors on Boon Street were still bright and nostalgic, lining the Traverse Heights neighborhood just south of downtown. When you go, you'll see the dangling bulbs over the front door, glowing against the white wooden slabs. It's a warm welcome that begs its visitors to come taste and see what's brewing inside. So I did.
Bright and airy in the day, dim and comfy in the evening, this spot just feels good. And that's before the coffee. On the way to the barista bar, you'll notice the long walnut community table, the floating Edison bulbs and the glossy white subway tile that climbs to the ceiling. If Chip and Joanna Gaines had a Traverse City coffee shop, this is it folks.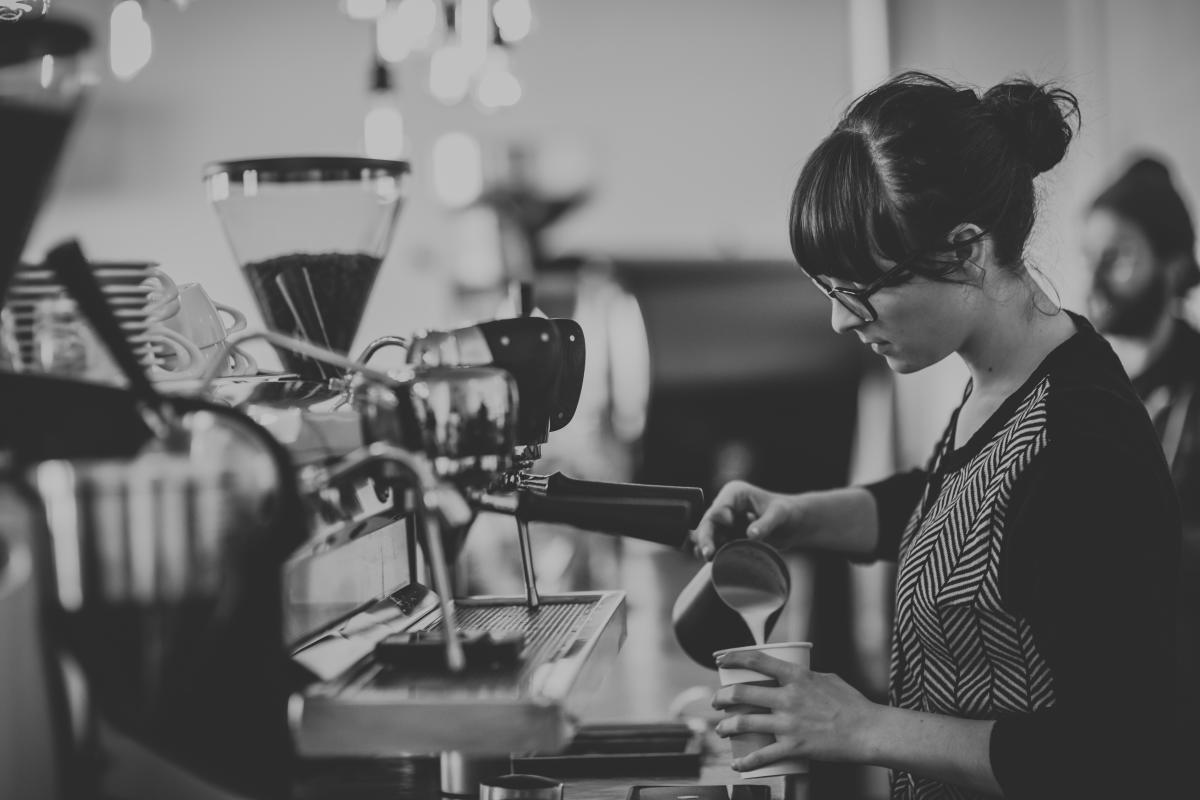 I love food. I love drinks. But I'm no expert. And when it comes to coffee, I can recognize when something tastes good but I'm not going to scoff at a crappy cup, either. Most times I just need something to get the dang job done and caffeinate my blood supply. Well here's some good news for the coffee connoisseurs and the casual sippers-- at Mundos, they gotchu. A smile, a sincere welcome and a quick tour of the menu sans pretense were all included. So after a mental eeny meeny, I went the chai latte route and subbed oat milk, AKA a delicate little spice cloud in a mug. I found a corner under a beam of floating air plants and cupped my fingers around the white cup and saucer, then took my time to just be. No laptop, no Instagram scroll, just my thoughts and my senses swaddled warm in a scarf. Hygge.
Today it's a grey January afternoon. I'm back in my office with a pretty view of West Grand Traverse Bay, a deep blue color that reminds me of Gusher fruit snacks. But wayyyy colder. And as I'm juggling a dozen projects at once, I stop and give myself permission to be a human and not a machine. I can roll back from my desk and appreciate the texture of my lamp shade, the smell of my lavender plug in, even the graphic design on my push pins. The work remains, but so do I, and I'll do what I can with my time. Is it hygge? I kind of think so? Sure, the aesthetic vibes of a coffee shop can help set the mood, but ultimately, isn't it a choice we make in our hearts? I won't claim I learned how to channel it at Mundos. But that 90 minutes in the sweet little corner, it created a moment drenched in warmth, peace and comfort. And returning to those feelings, it's hygge wherever I need it.