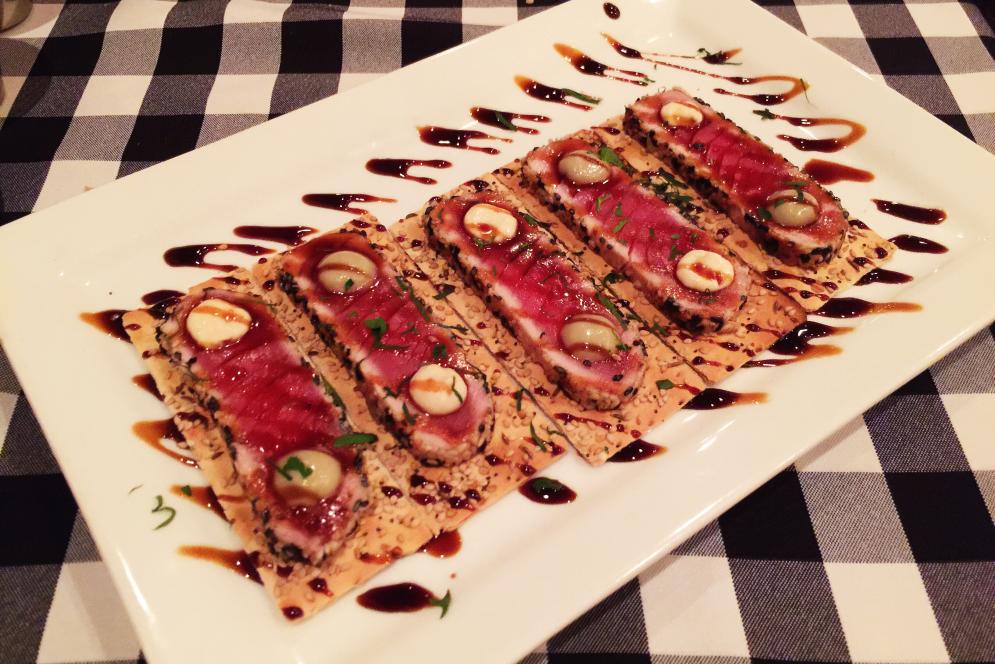 Traverse City Restaurant Week is coming -- is your appetite ready? In anticipation for this week devoted to food, we invited Instagrammer Seoung Lee from @Chow Down Detroit for a visit. Boy, was he lucky! Stopping at five different restaurants, he tasted and previewed what's coming during TCRW (February 21-27). Take a look, but be forewarned, you may get hungry! 
After the drive from Detroit, I was ready for lunch at the Harvest Restaurant. What started as a food truck has evolved into this amazing casual style eatery with an ethnic flair. Asian-inspired food is my favorite, and I was pleasantly surprised to see Korean Tacos and Kimchi Rice Balls on the menu. Of course, I had to try both of them, and they were excellent! I also tried their ramen and fried beets. I'm pretty sure that anything you order is going to be delicious, so go hungry and be prepared to share with friends.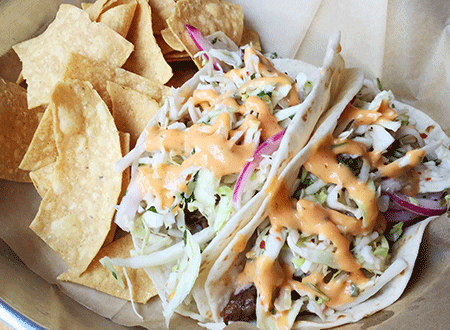 After exploring the charming downtown (and walking off the lunch calories), I was ready for the next meal. With an unpretentious and casual atmosphere, Amical had everything I love about a great restaurant. Located on Front Street and very close to The State Theatre, it is perfect for dinner after a movie or a day of shopping. Plus, a seat by the cozy fireplace during the winter is a nice bonus.  Their menu and service are phenomenal, and it was hard to choose what to order. I finally settled on the trout, Brussel sprouts, mussels, and an order of the sesame-crusted tuna, which I highly recommend.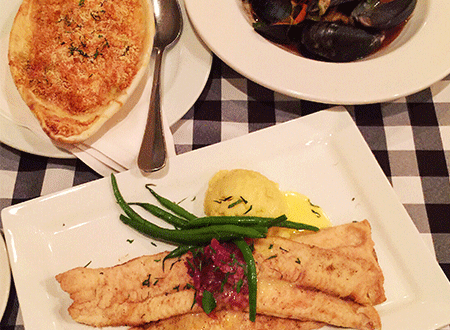 For breakfast the next day, I went to the Green House Café, a local favorite. I fueled up with a hearty portion of Eggs Benedict and was hoping to have room left for one of their giant muffins. The staff was super friendly, the service was great, and our food arrived in no time. I was also impressed with the fun decor featuring customer drawings. Sadly, I didn't have room for a muffin, but I'll be back and ready to split one with a friend.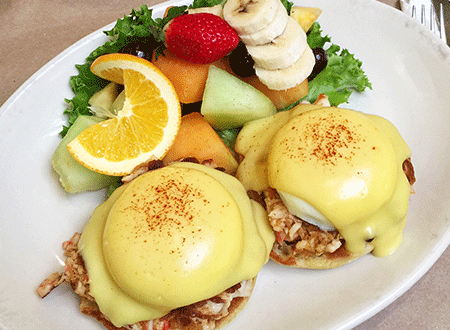 Lunch at The Franklin was nothing short of spectacular, either. By this time, I was beginning to think I needed to start another Instagram account -- just for Traverse City! It was the house-made charcuterie served with a tasty selection of cheeses that really put me into foodie heaven. If that wasn't enough, I also tried the fried walleye; it was very fresh and so good! Located in the heart of Downtown Traverse City with an upscale atmosphere, The Franklin is a real treat.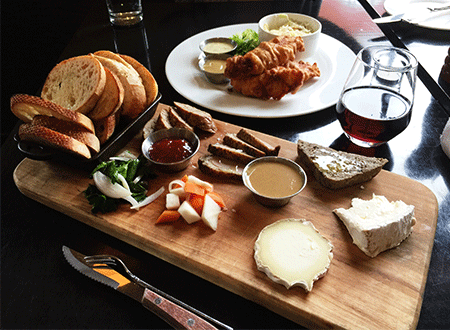 As my foodie adventure in Traverse City was coming to a close I knew there was one more place I had to visit. Aerie inside the Grand Traverse Resort and Spa reminds me a lot of Coach Insignia in downtown Detroit. Both have stellar views and offer high-end dining experiences. Needless to say, I was not disappointed. The calamari was served with a homemade sauce and it was top notch! The filet was cooked to perfection and the side of candied bacon with truffle mashed potatoes was amazing. Yes, I was full, but the TC Cherry Pudding was just too tempting to resist.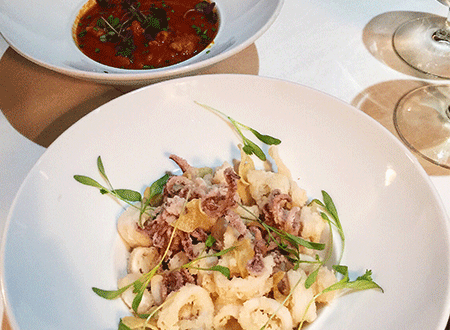 Start your Traverse City culinary trip with The Taste of Success on February 19 and stay a little longer for Traverse City Restaurant Week featuring three-course meals for $25 a person. Take a look at the menus and make your reservations early.