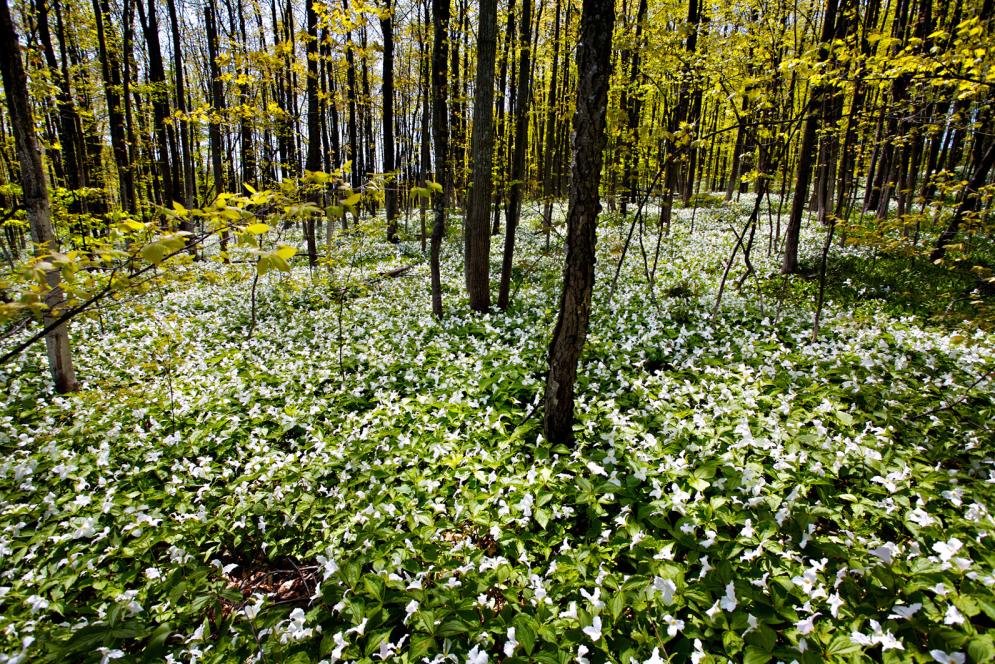 Nature is calling you this spring in Traverse City. How will you explore it? Take a look at these terrific ideas from Taryn Carew at the Grand Traverse Conservation District.  
Here at the Boardman River Nature Center and the Grand Traverse Conservation District, we work year-round to inspire exploration, appreciation, and conservation of our natural areas. Every season offers diverse opportunities to get outside and enjoy the trails, but there's one season we look forward to every year -- spring! When the calendar turns to March 20 we know that winter is almost over and we can't wait to celebrate. Our parkland trails are uncovered from the winter snow, the forest has new life creeping up through last season's leaves, and the orchards hold a beautiful display of spring blossoms. Take a drive through the rolling hills of cherry country where the orchards are lush with tiny white fragrant flowers, visit the Boardman River Nature Center to experience hands-on learning, or take a hike at one of the eight parklands we steward and be sure to keep your eyes on the forest floor. You might just get a glimpse of the colorful spring ephemerals, including wildflowers and distinct mushrooms.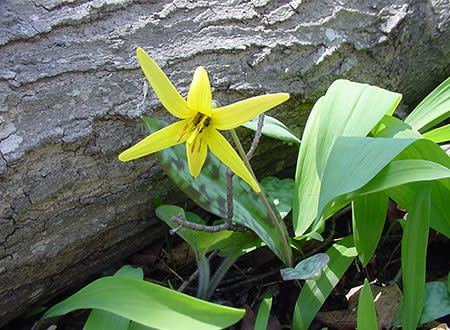 If you are on the lookout for wildflowers, check out the trails at Hickory Meadows, East Creek Reserve Parkland, Miller Creek and the Brown Bridge Quiet Area. Trilliums, spring beauties, and trout lilies make an appearance for a few short weeks, taking advantage of the sunlight allowed by a lack of foliage that will soon take over in the trees above. Look down to spot these colorful, but short-lived wildflowers.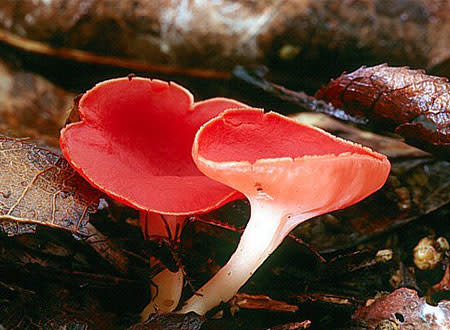 If fungi are your thing, head over to East Creek Reserve Parkland (owned by Rotary Camps and Services of Traverse City). You will find an array of different fungi there, including the lesser-known scarlet cup mushroom.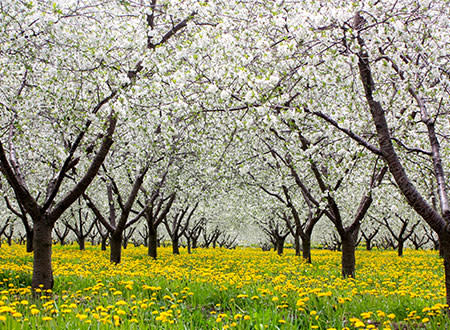 Let's not forget the incredible display of blossoms in the cherry orchards, usually at its peak in mid-May. Head up either the Leelanau or Old Mission peninsulas and get your camera ready. These blossoms typically don't last long, since the cycle from flower to fruit is usually 60 days. So, chances are if you return in a few months, those same orchards will be covered with delicious red cherries -- almost ripe for the picking!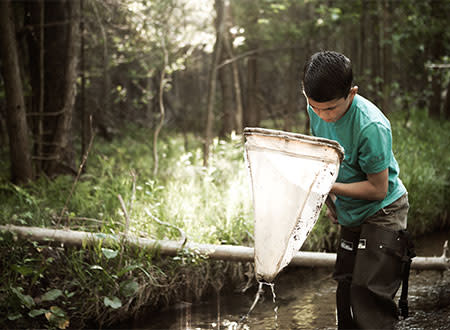 Finally, there are always hands-on activities happening at the Boardman River Nature Center. Nature-related programs for all ages take place Tuesday-Saturday from 10 a.m. - 4 p.m. There's indoor fun, as well as outdoor adventure along our miles of trails that loop around the building. Be sure to check out one of the exploration packs to take along on your hike; they include plenty of tips and guides that will enhance your experience. Saturdays are especially great for family programs and conservation-focused seminars. 
For a schedule of programs, and for additional information visit natureiscalling.org.