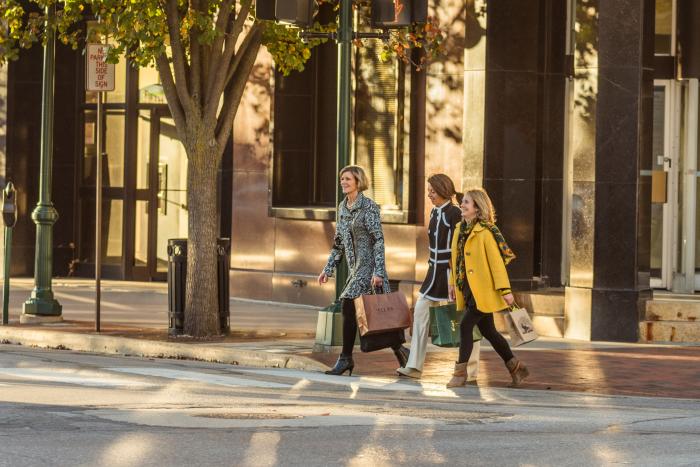 Think Traverse City is only for leisure travelers? Well, think again! Often overlooked, this region is also an ideal destination for meetings, conventions and other happenings. Learn why from our Vice President of Sales as she answers some of the most frequently asked questions about hosting a large group event here. Go ahead, think about redefining your next special event and read more to learn how! 
What would make a meeting planner want to look at Traverse City?
First and foremost, few places can capture the natural beauty and adventurous spirit Traverse City offers event attendees. They can explore beaches, outdoor recreation, golf courses, restaurants, wineries, craft breweries and so much more. Traverse City's unique setting on Grand Traverse Bay creates an inspiring backdrop for any meeting, and we're known for our genuine and friendly hospitality, cleanliness and safety.  We've hosted meetings from 10 to 2,500 participants, as well as events like the National Cherry Festival, which brings 500,000 visitors to our area!
What types of accommodation options will I find there?
Our properties range from a beautiful downtown mansion disguised as a Bed and Breakfast to full-service resorts that provide 600 rooms, 85,000 square feet of meeting space, restaurants, lounges, golf, skiing, beachfront, and spa amenities. 
We have options for large retreats on a lake, in a historic downtown or on the beach. We have a brand new boutique hotel, golf, spa and ski resorts, a corporate hotel honored as the best of its kind in the country, and two of the largest convention luxury resort properties in the state of Michigan. Oh, and they all offer delectable and unique food options, often locally sourced!
Traverse City has over 4,800 rooms. Our key meeting facilities include:
Cambria Hotel & Suites
Grand Traverse Resort and Spa
Great Wolf Lodge
Hotel Indigo
Park Place Hotel
Shanty Creek Resorts
West Bay Beach, a Holiday Inn Resort
How do my attendees get there?
Cherry Capital Airport has daily flights from Detroit, Chicago and Minneapolis, and seasonal flights from La Guardia, Newark, Denver, Atlanta, and Dallas.  It's located 10 minutes from most of our hotel properties and our award-winning downtown area.
In addition, we're located within a short day's drive from major cities in the Midwest and Eastern areas of the US. 

What can my attendees do with their free time?
In addition to our spectacular meeting options, we have some can't miss "re-charge" options that will have attendees clamoring for a re-book of your event!  We'll also work with you on Edutour activities that may offer continuing education credits for your attendees. Many of these options can be done in groups as well as individually.  Some of our attendee favorites include:
Exploring Downtown Traverse City
 A particularly beautiful example of thoughtful restoration and restrained renovation, our downtown offers over 150 boutiques, restaurants, galleries, distilleries, craft breweries and entertainment venues. You'll need more than a few hours. 
The Village at Grand Traverse Commons
A hidden jewel just west of downtown, the castle-like architecture of this well known historic preservation project offers a stunning array of photo ops and leisure activities. You'll love the boutique shops, history (think tunnel tours!), restaurants, the winery and other curiosities of this unique destination. 
Outdoor Recreation
Miles of gorgeous trails for cycling, hiking and running, and in winter, for cross-country skiing and snowshoeing. Winter also brings welcome opportunities to downhill ski and tube! There are also lots of water options, including daily cruises on Tall Ships, paddleboarding, kayaking (sometimes with built-in craft brewery stops), boat rentals and fishing on the bay, rivers and inland lakes.
Golf  
17 championship courses, seven of which are located at our wonderful golf resorts.
Wine Tasting
There are 45 wineries and tasting rooms in the Traverse City area.  No, that's not a typo; 45, all with their own flare and favorites.
Craft Breweries, Cideries and Distilleries 
25 breweries and taprooms five cider houses and even four distilleries.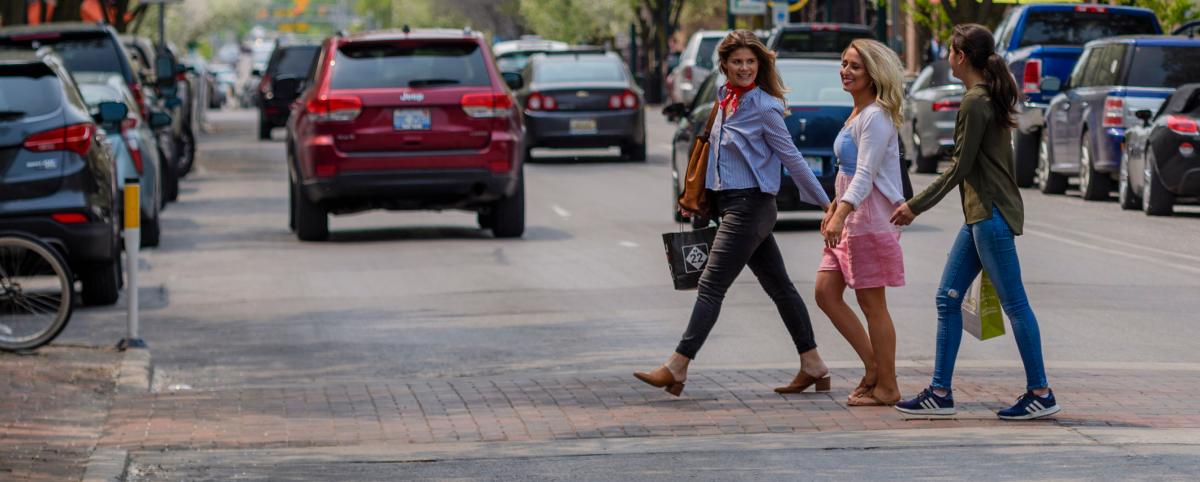 What do meeting planners tell you about their attendee experiences when meeting in Traverse City?
The short answer is they love Traverse City, and so do their attendees, board members and speakers. You know that three-day pre-and post-option you ask for? It'll get used in Traverse City!  

More and more people are combining meetings with family outings, so spouses and kids are tagging along with attendees. Because of this trend (and Traverse City's growth in popularity), increases in both attendance and length of stay are becoming the norm. In 2014, one state association that typically saw approximately 900 participants at their annual meeting saw that number rise to 1400 when they selected Traverse City for the first time.
Working with Traverse City Tourism, meeting planners have access to competitive bids from our meeting venues, enhancing the value proposition for your organization. Traverse City loves group meetings, and our hospitality community is committed to ensuring your meeting and all that surrounds it is flawless and represents great value. 
 
What services does Traverse City Tourism offer?
We're always looking at ways to improve the meeting experience so here's a quick list of some of the most sought-after services, most offered free of charge:
 Advanced Attendance Promotion
This includes customized landing pages, themed and customized email blasts to your potential attendees, and an attendance pre-promotion booth at the meeting prior to Traverse City.
Experiences Itineraries
Tell us what you think your participants would like to do and we create customized itineraries that reflect those interests, including costs, capacity, geographic location, and a brief description of the specific attraction or activity
Member Resource Bids
Once you've decided what you need for your meeting, we will get proposals for you to compare. These may include transportation, off-site meeting /dining, equipment, tents, speakers and or attraction proposals.
Meeting and Event Site Inspections
We invite you to explore our area, free of charge!  Please work with your salesperson for all the details.
On-site Services
Welcome and information tables with specific collateral
Personal welcome from a Traverse City dignitary or member of the Traverse City Tourism staff
Community Service Opportunities
Guide to city permits and information for use of public spaces
For a nominal fee:
Registration, manned welcome tables or airport greeters
We can put you in touch with some or our Traverse City experts, should you require personnel. The planner and respective organization will be responsible for communicating expectations, hours and pay scale with prospective temporary employees.
Community Welcome 
This could include buttons, flags, banners and welcome signs
It's easy to meet in Traverse City!  Getting here, finding the right venue, finding unique and interesting activities, and the invaluable services of Traverse City Tourism all make selecting, planning and executing your meeting one of the top items on your easy list. Visit the meetings section of our site to learn more.