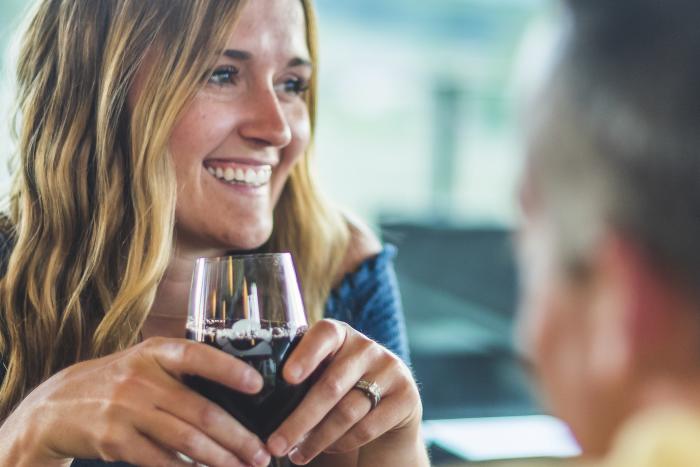 We wish we were all raising a glass together in Traverse City to celebrate Michigan Wine Month. While it may still be a while before we can enjoy a tasting with vineyard views, there are still lots of ways to observe our favorite month from home.
Participate in an Online Raffle
During the month of May, you can bid on exclusive experiences at select Michigan wineries during the #MichiganWineMonthChallenge by purchasing virtual tickets. Each $10 virtual ticket purchased is equivalent to one entry. The more virtual tickets that you submit for a package, the better the odds for winning the drawing.
All proceeds from the #MichiganWineMonthChallenge will go to The Michigan Hospitality Employee Relief Fund. The relief fund was created by the Michigan Restaurant & Lodging Association to provide grants to the state's hospitality industry employees who have been affected by the COVID-19 pandemic.
Start your bidding here!
Attend a Virtual Event
In lieu of the normal events like Rosé All May, Spring Sip & Savor, and Blossom Day, wineries are bringing you these awesome virtual experiences. 
May 1: Wine and Cheese Pairings with Bonobo Winery and The Cheese Lady
May 1: Virtual Wine Tasting with Blue Goat Wine & Provisions
May 8: Cocktail Fun with Bonobo Winery and Mammoth Distilling
May 10: Chateau Chantal Mother's Day Virtual Cooking Class
Go Behind the Scenes
One of the best parts of visiting a winery is getting a tour and learning something new. Luckily, the team from Left Foot Charley has you covered. Take a walk in the cellar with winemaker and owner Bryan Ulbrich and learn something new about tanks -- and which wines go in them. 
Try a Special Recipe
Like mimosas? Then you'll love MAWBOSAs (yes, all caps!) from Mawby. Check out a DIY video for this delicious drink, and find the recipe below. 
Pulse 1 cup ice and 1 cup orange juice in blender 4-5 times
Pour 1.5 oz of ice/OJ mix into your glass
Add 3 oz of Mawby's Sandpiper (or your go-to sparkling)
Create a beautiful, layered effect by adding a drizzle of Mawby's Sex (sparkling rosé) followed by a drizzle of Mawby's Redd (sparkling red)
Bottoms up!
Buy a Bottle
Thank goodness for shipping! If you can't find your favorite NoMi wines in grocery stores or wine shops, head to their websites to build your own case. This month, many wineries are offering shipping deals and bottle discounts, so take advantage of great prices on great wines from Old Mission and Leelanau wineries. 
Not sure what to buy? Get to know the Traverse Wine Coast wineries.
Take a Wine History Course
All right, it's not a full course, but this short and sweet video gives you a look at how northern Michigan came to be one of the country's most extraordinary wine regions.
Keep the Stories Flowing
We've been covering the wine scene in TC for a long time. Check out a few of the blogs below to savor some of our favorite vino stories and videos.
Cheers to all our wine friends out there! We look forward to celebrating with you in person next year!