By KELLY YAUK
Spring has finally reached Traverse City, and although the cherry trees may not have blossomed yet, you can count on some things to pop up at the first sign of a thaw. That's right; it's spring and the runners are back!
Of course, there were a few hardy souls who braved the winter temperatures to get out and run, but now that the sidewalks have reemerged from their wintry cocoon you can expect to see more and more runners pounding the pavement of Traverse City.
Although the Traverse City festival season gets much of the attention, local runners know that springtime kicks off an amazing season of racing. Throughout the year, Traverse City hosts not just a high volume of races, but also a great variety -- from fun runs and 5Ks to marathons and trail runs. Most locals are aware of May's Bayshore Marathon (it's already sold out) but there are many more races to get on your 2015 calendar.
May 9, 2015 - Run the Ridge
Run the Ridge is a two-person 10K relay (2x 5K) on the trails at Timber Ridge Resort. The race is followed by a campfire-style cookout at sunset featuring s'mores, retro beers, campfires and a festive awards ceremony. Register here.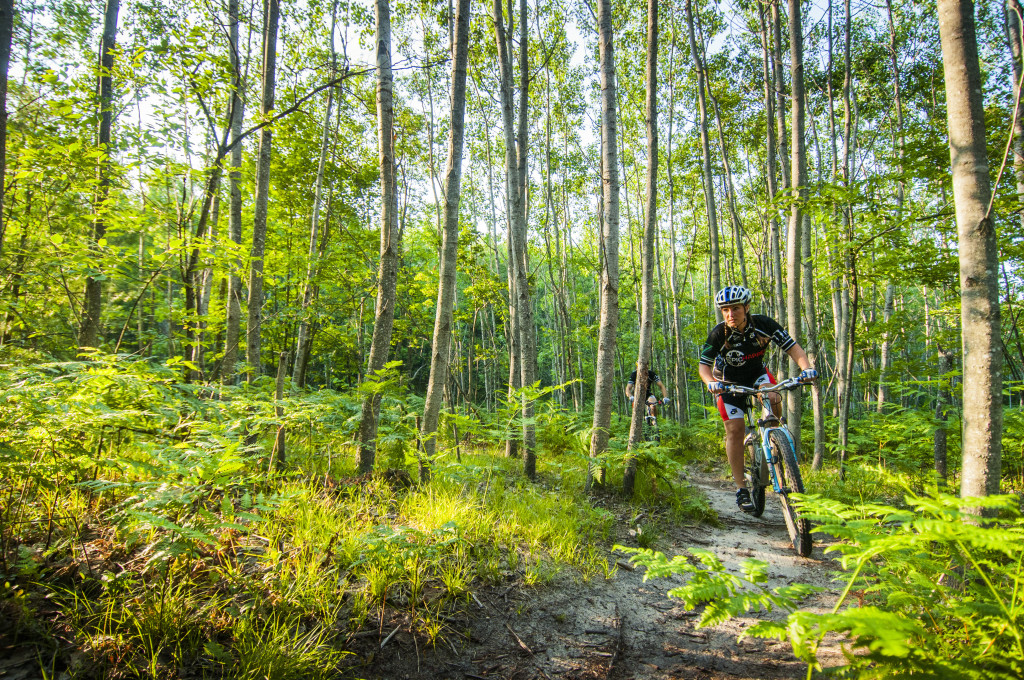 May 30, 2015 – Conquer the Village
Conquer the Village is traditionally a mountain bike race held on the grounds of the Grand Traverse Commons, but this year they've also added a 5K trail run to the event. Proceeds support the Hickory Hills Ski Area. Register here.
June 20, 2015 - The Glen Arbor Solstice Half Marathon & 5K
This scenic half marathon and 5K running race in Glen Arbor is a personal favorite. The half marathon takes runners around Big Glen Lake and includes a climb up Inspiration Point before finishing in downtown Glen Arbor. The 5K course is flat and fast, and takes runners through tree-lined streets near downtown Glen Arbor. Register here.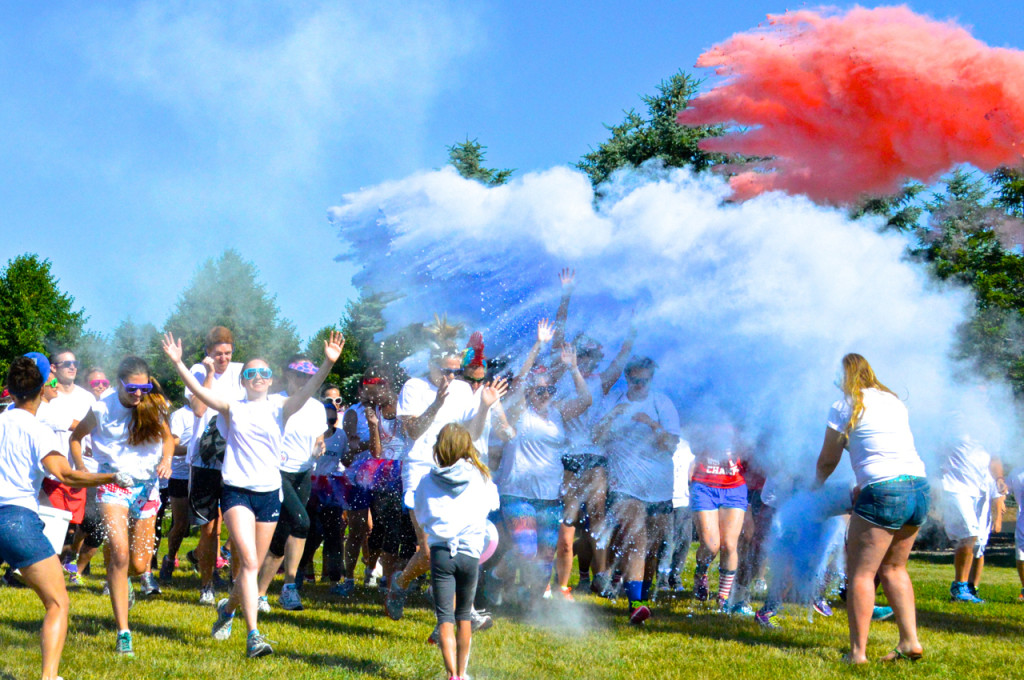 July 4, 2015 - Stars, Stripes and Splatter
Stars, Stripes and Splatter is a "color run" style 5K fun run held on July 4th at Grand Traverse Resort and Spa. This family-friendly race features multiple stations with patriotic colors and awards for most patriotic ensemble. Register here.
Having a strong local running scene isn't just about the great races. If you are a runner and are looking to hit the pavement with someone else, there are Traverse City groups geared towards runners that can help you get started or stay motivated.
Check out the Traverse City Track Club, which hosts free Wednesday fun runs all year long or Team Barefoot, the active lifestyle team of Grand Traverse Resort and Spa. Whatever run experience you are looking for, you can find it in Traverse City!
K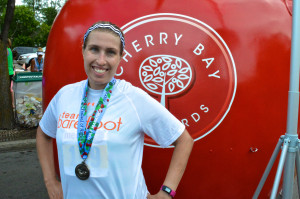 elly Yauk is the e-Marketing Manager at Grand Traverse Resort and Spa and an avid runner. A Michigan native, she moved to Traverse City four years ago. When Kelly is not hitting the pavement on a training run, she enjoys reading and talking about running and reading. She is the voice behind the Resort's Team Barefoot and recently ran the Leapin' Leprechaun 5K while 4 months pregnant.