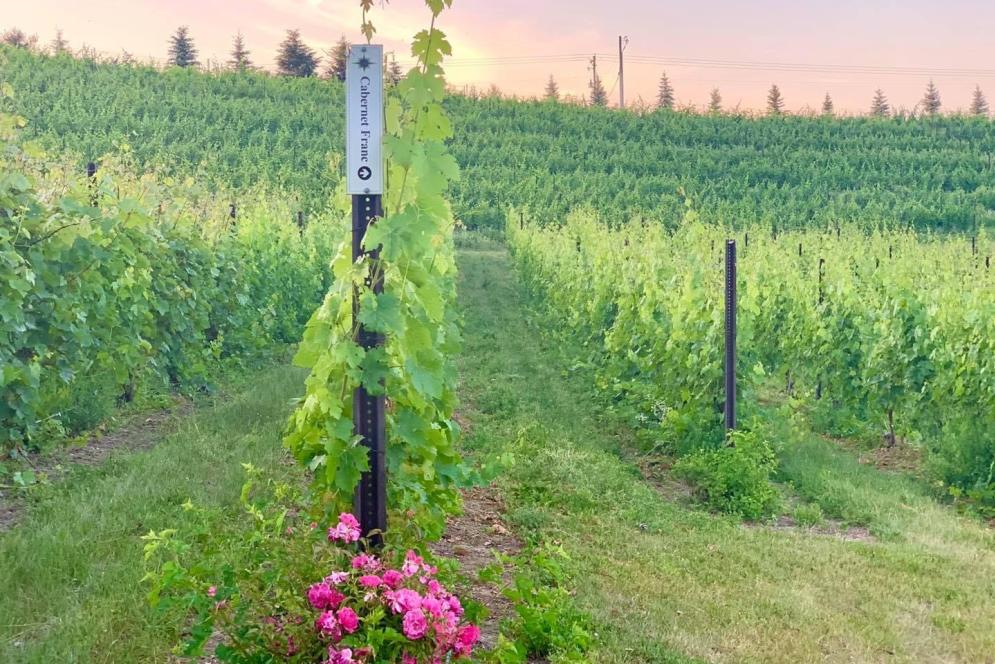 Here in Traverse City, we are all about the vino. We're also all about girl power, which is why we sat down with two of the leading women in wine in northern Michigan—Marie-Chantal Dalese, President and CEO of Chateau Chantal, and Sherri Fenton, Manager Owner of Black Star Farms—to chat about the industry…and get recs for our next favorite vintage!
TCT: How did you get into the wine industry? (Spoiler: wine is in the blood for both!)
MCD: My folks dreamed the big dream: leave Detroit and start a winery/B&B in beautiful Traverse City. Chateau Chantal opened in 1993. As a kid, I sold cherries in a roadside stand and ever since have had my hands in almost every aspect of the business. I fell in love with the concept of "travelling in my glass", earned a Graduate Diploma in Wine Business from the University of Adelaide, Australia, and got great experience on the wine retail floor and as a wine rep for a wine distribution company. Finally, I felt well-rounded in the business and ready to return home.
SF: My parents originally developed the passion for growing and producing their own wines. In the early 90s, they planted their first vineyard on Old Mission Peninsula, and as the vineyards grew, so did their involvement in the industry. In 1998, they purchased the property on Leelanau Peninsula that now houses an inn, café, equestrian facility, winery, and tasting room. In 2015, I came on board, starting in communications and learning every aspect of the business before taking on all things hospitality—the inn, events, culinary, stables, and property management.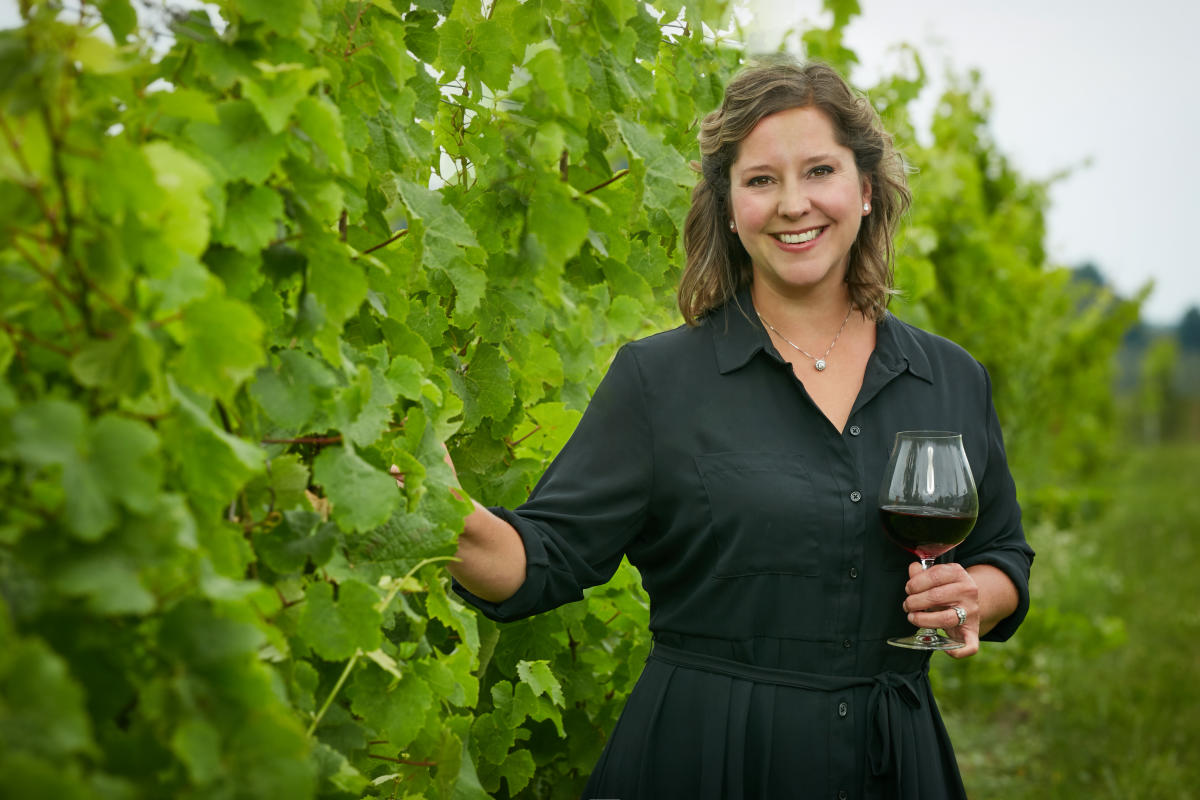 Marie-Chantal Dalese - President and CEO of Chateau Chantal 
TCT: What do your wineries do to stand out among the regional and national wineries?
MCD: Chateau Chantal offers a couple of things that make us unique: a wide selection of wines for a variety of tastes, an enchanting experience, stunning views, and friendly people.
SF: I believe there are three main components to standing out. First, it starts with the team. Second comes culture, and 22 years ago, my parents set out to raise the bar in hospitality. For our family, our guest experience and employee experience are paramount. Third, we're blessed to have such strong winemaking and vineyard management teams that our wines are winning major national and international awards.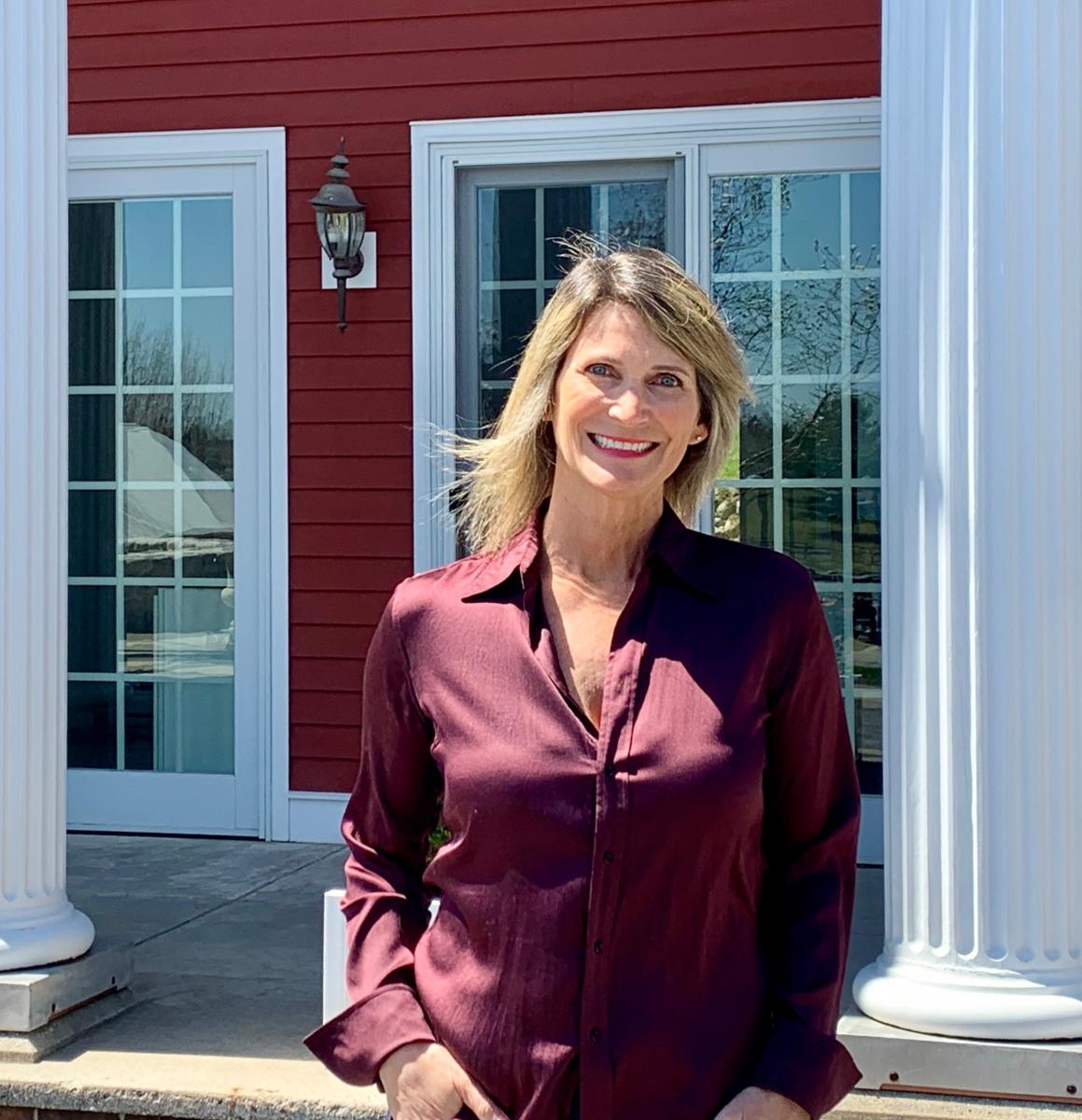 Sherri Fenton - Managing Owner of Black Star Farms
TCT: What are some of your top wines?
MCD: Our #1 wine is the Late Harvest Riesling. It has won countless awards over the years and remains our best-known wine. Naughty & Nice Reds come in a close second—they are two red blends that don't spend time in oak barrel, making them smooth on the palate and less astringent or tannic. My personal favorite is our Proprietor's Reserve Chardonnay. This wine usually comes from our original vineyard, and I have a lot of great memories about planting the vineyard with our family and friends.
SF: Our 2017 Arcturos Dry Riesling essentially swept the wine competition world—pretty fun for a "newer" winery in Michigan! It has been great watching people sit up and take notice of what's going on here. The 2017 Arcturos Sauvignon Blanc was awarded Double Gold and Best in Class at the 2020 American Fine Wine Competition. And our Arcturos Late Harvest Riesling is a crowd pleaser and sells our greatest volume for us.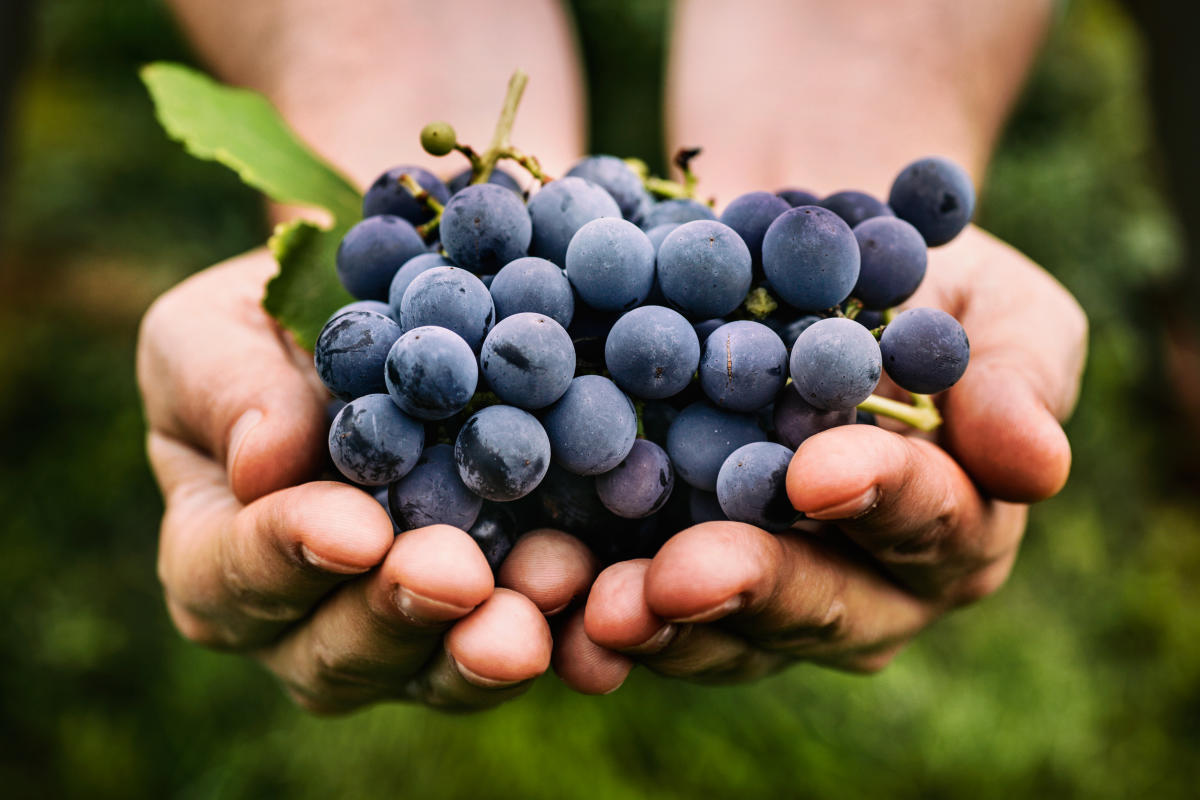 TCT: What makes the northern Michigan wine community special for you?
MCD: When you look at the world of wine, northern Michigan is an infant in terms of our winemaking history. We've grown and learned together, sharing information to encourage regional improvements that bring credibility and attention to our area. While we're competitors, we are also all working toward the same goals of world-class wine and experiences.
SF: Definitely the camaraderie of fellow industry members. People are what makes any experience special and building these relationships has been very meaningful.
Check out Chateau Chantal and Black Star Farms to stay up to date with their latest offerings!