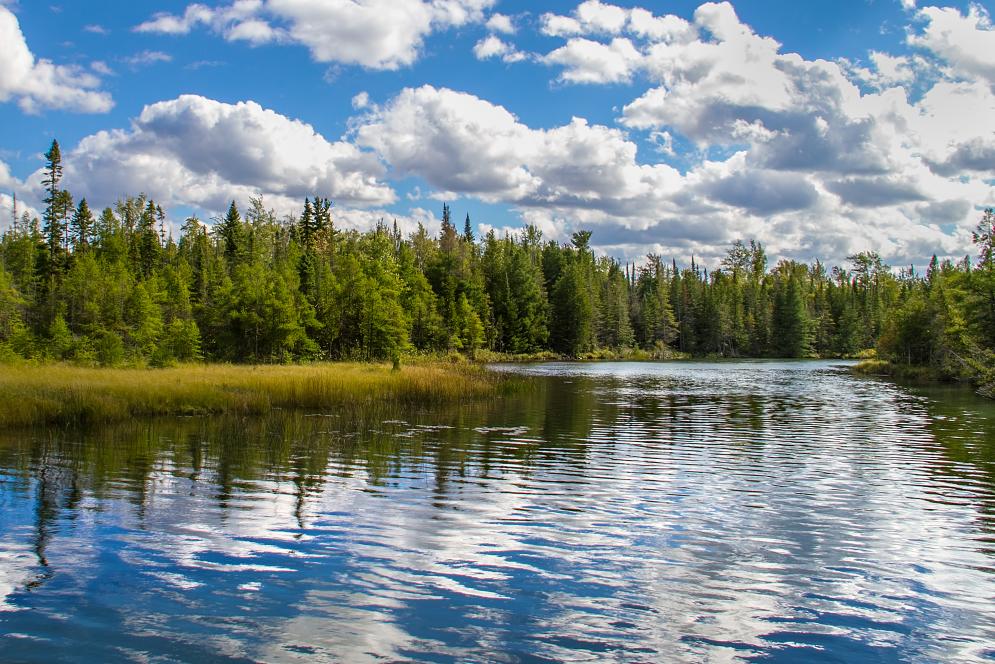 Water is our most precious resource, and in Michigan, we are lucky to have an abundance of lakes and rivers. Northern Michigan is known for its inland lakes with crystal clear water. Torch Lake, arguably the most famous of Michigan's inland lakes, is renowned for its brilliant (dare I say, Caribbean) blue color. To keep these waters pristine for generations, both residents and visitors have a great responsibility.
Paddle Antrim is a non-profit located in Antrim County, situated between Traverse City and Charlevoix, and we are here to help people fulfill their responsibility to protect our water resources. We are doing that by using paddle sports to connect people to our waterways. We also host the Chain of Lakes Water Trail which is a 100+ miles water trail made up of 12 lakes and interconnected rivers spanning Charlevoix, Kalkaska, Antrim, and Grand Traverse counties. The water trail is comprised of some of northern Michigan's most famous lakes and rivers including; Grass River, Torch Lake, Torch River, and Elk Lake. As hosts and stewards of the Water Trail our organization has developed important educational and actionable stewardship messages to share with paddlers and all those who live near and use our lakes and rivers.  Here are some ways that you can do your part to protect our waterways.
Protect our Watershed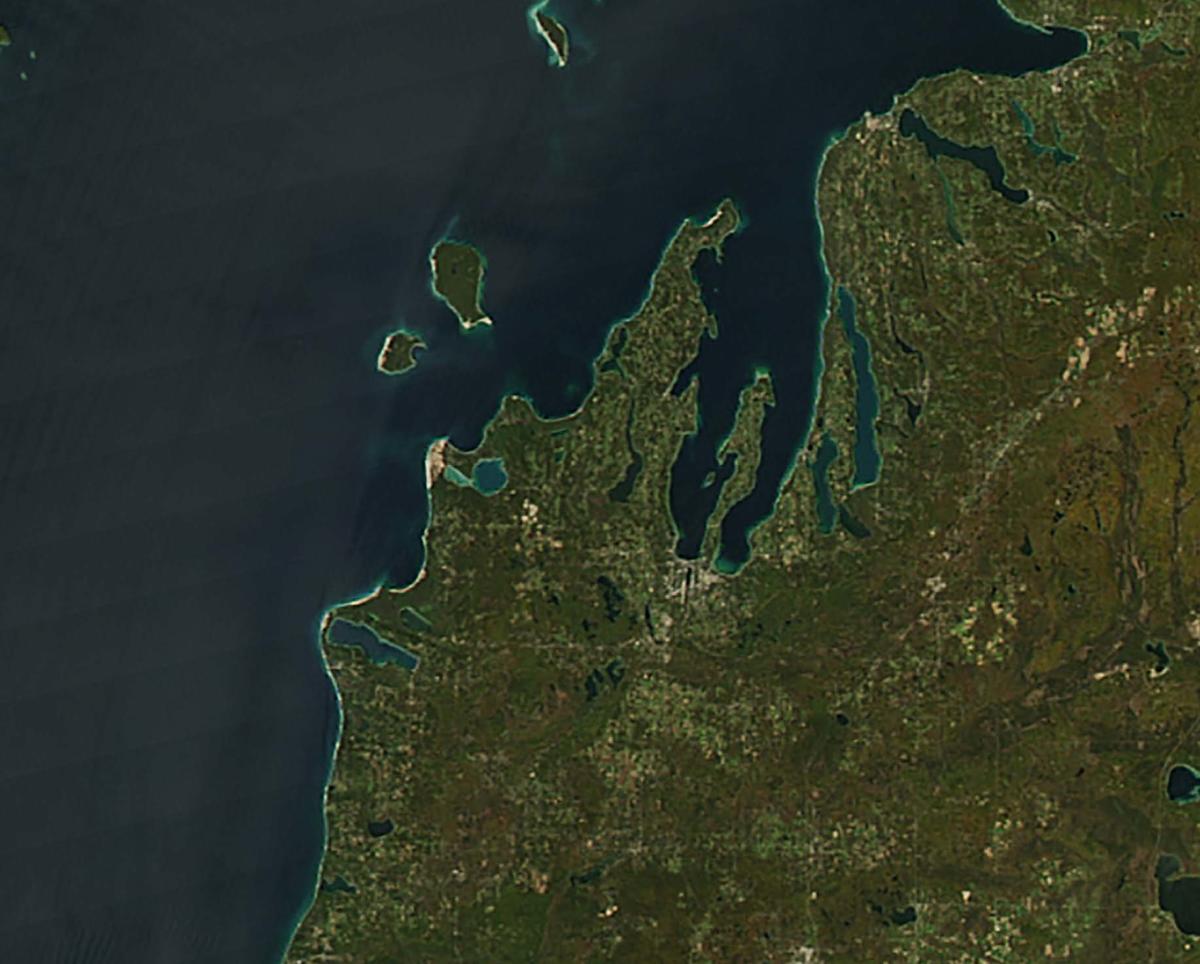 PHOTO CREDIT THE WATERSHED CENTER OF GRAND TRAVERSE BAY
Dispose of chemicals and waste – including pet waste – properly. Antrim County holds several Household Hazardous Waste drop-off days throughout the summer and you can find similar services in most counties. It just takes a quick Google search to locate these resources near you.
Use fertilizers sparingly. That ultra-green grass won't look very pretty next to murky water.
Allow vegetation to grow along the shorelines to prevent erosion. This can provide a low maintenance landscape and provide a natural safety measure if you have young kids.
Fix leaks in your car. Fluids from cars end up in the water after rain storms.  Another excuse to keep to a regimented maintenance schedule on your car.
Wood is Good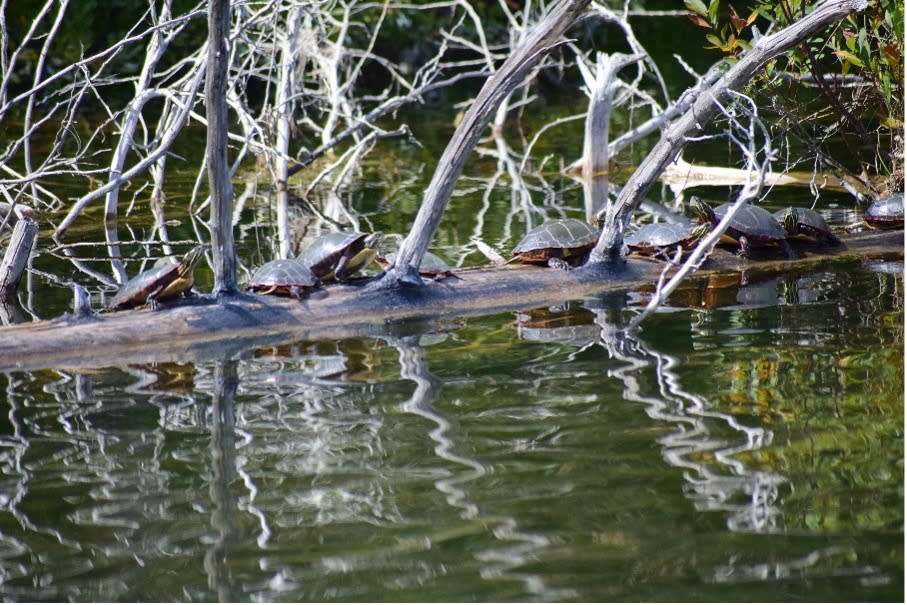 PHOTO CREDIT JAMES DAKE
You may notice downed trees along the shore as you paddle or boat through rivers. Did you know that this wood is good for the health of the river and is sometimes intentionally placed there? Grass River has wood strategically placed to increase flow and reduce sediment buildup in the main channel. Some additional benefits include; increased aquatic insect populations (great sources of food for fish and animals), habitat creation for fish (now they have a place to hide from predators!) and decreased shoreline erosion. Yay for wood!
Help Stop the Spread of Aquatic Invasive Species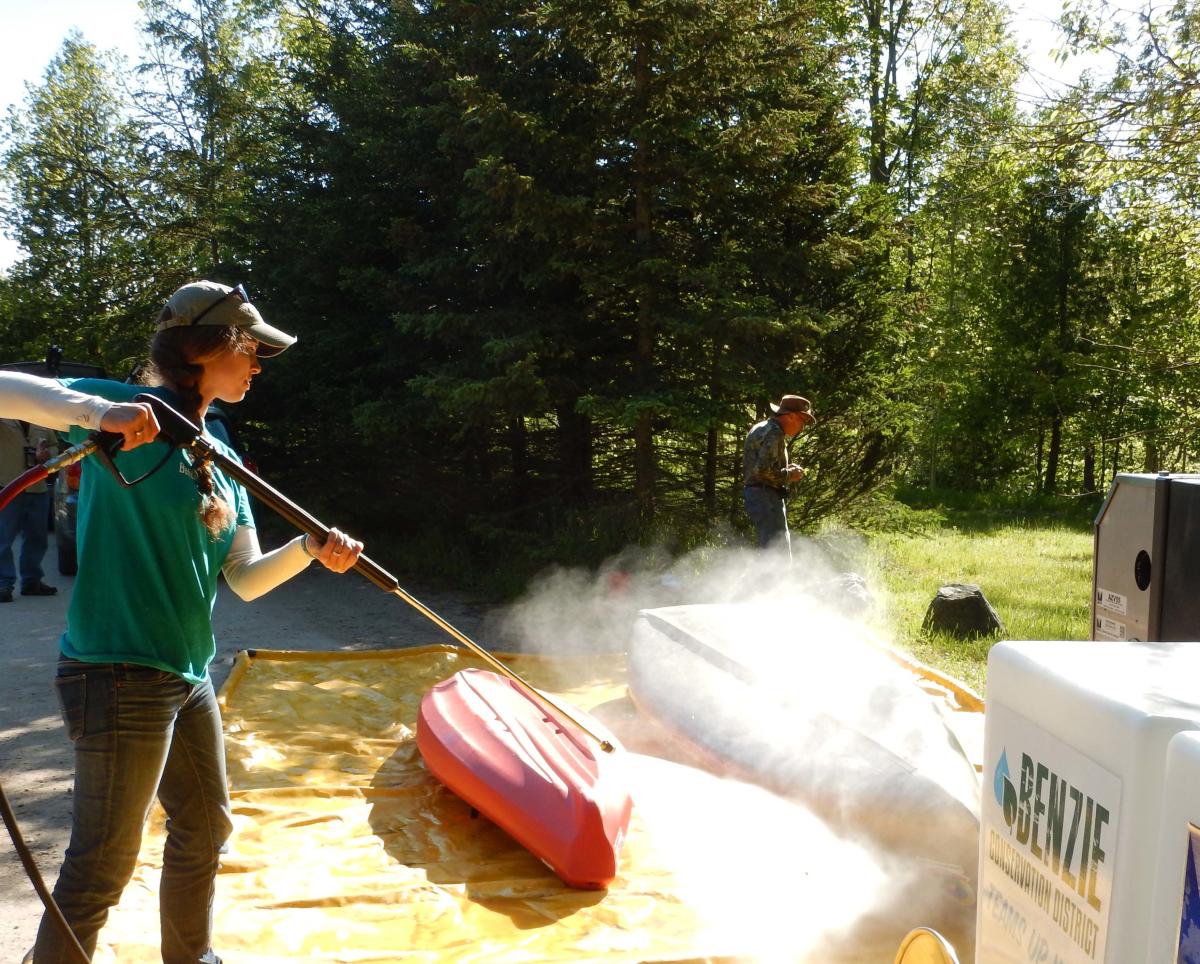 PHOTO CREDIT BENZIE CONSERVATION DISTRICT
Clean, drain, and dry!!To help stop aquatic hitchhikers, which can devastate local ecosystems, it is vital to take these three actions when transferring a boat from one body of water to another:
Clean – always remove mud, plants, fish and organisms from your boat and gear. If possible, high-pressure spray, rinse with water >140°, or soak in vinegar for 20 minutes.
Drain water from hatches, boat wells, bags, bailers, and containers before leaving the lake or river.
Dry your boat and gear to deprive aquatic invasive of the moisture they need to survive, ideally at leave 5 days.
And remember the age old saying, "An ounce of prevention is worth a pound of cure."  
Become a MI Paddle Steward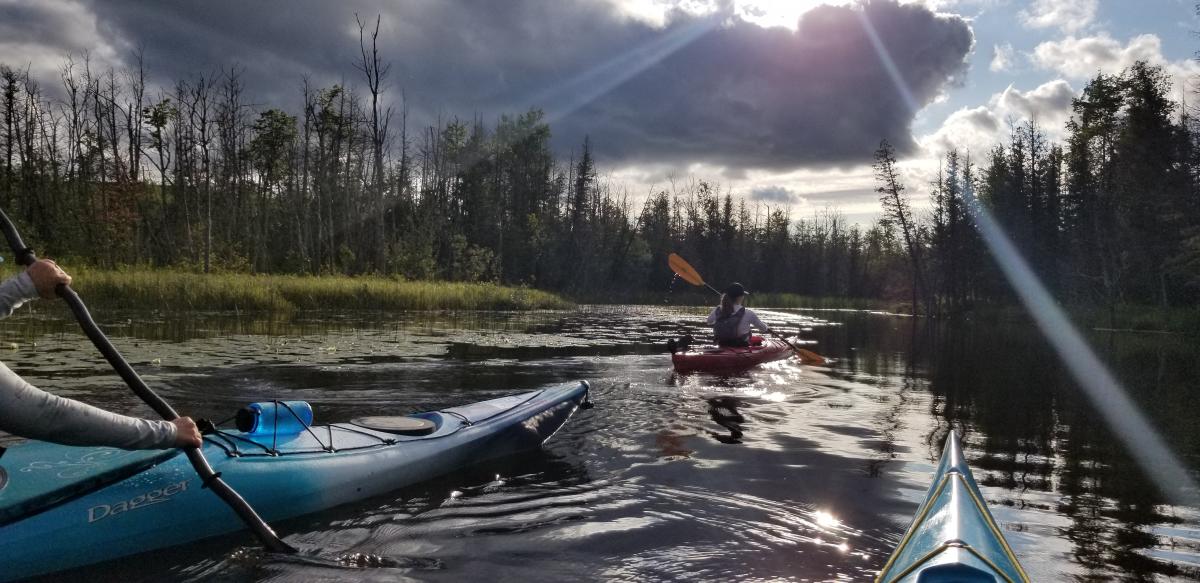 Unfortunately, Michigan does have several aquatic invasive species in our waterways. However, thanks to some amazing local organizations, we can work together to address this problem.  Paddlers are an amazing resource in doing so! MI Paddle Stewards are volunteers who assist local water trails with identifying and reporting invasive species. MI Sea Grant and Michigan State University Extension offer a self-paced, online program for MI Paddle Stewards. During these sessions, participants will learn about important invasive species, how to properly clean a watercraft, and how to report invasive species. Paddlers will learn to use the MISIN (Midwest Invasive Species Information Network) app, a reporting tool used by Michigan's Department of Natural Resources and others to locate invasive species of concern.
Everyone who loves a northern Michigan summer and enjoys time in this beautiful area has a responsibility to treat it with respect and love. Let's all do our part to make sure we can enjoy these pristine waters for generations to come.