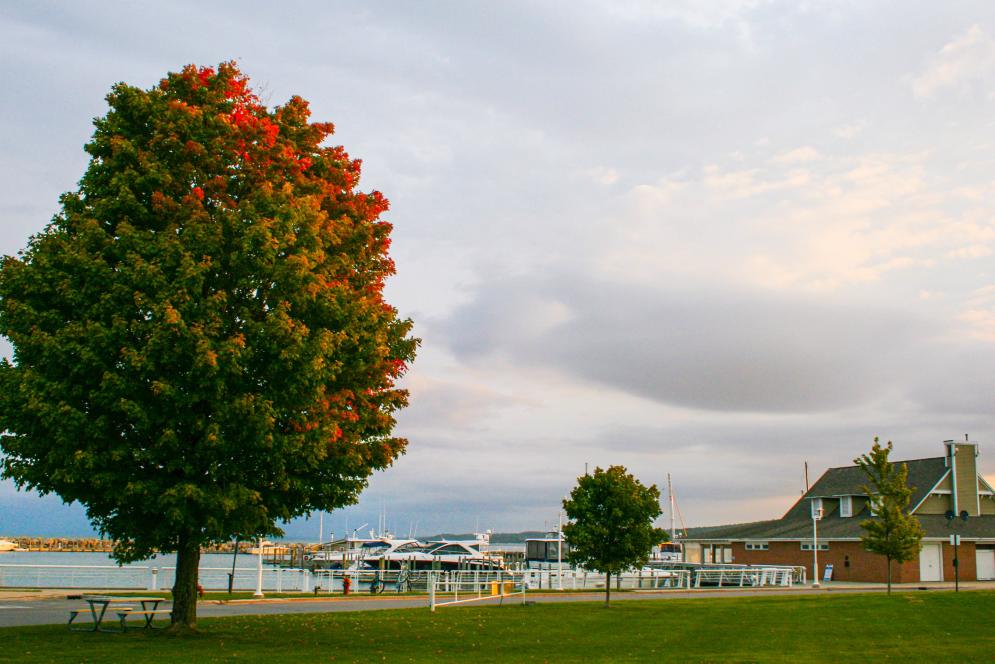 Fall is on its way and little by little, hints of red and gold are appearing among the trees. While it's hard to say exactly which areas will be the most colorful, we do know that you are bound to find color somewhere around the region. 
Here are this week's suggested areas to explore: 
Crystal Mountain
As you drive through Benzie County to Thompsonville, you'll notice trees lining the road filled with bright oranges and yellows. The color doesn't stop there! It continues as you enter Crystal Mountain Resort with trees lining the driveway. 
Pro Tip: Spend a Saturday or Sunday taking the chairlift to the top of the hill where you will see the full view of all the colors. Check out our video below. 
Boardman Lake Trail 
Located on the TART Trails, this four-mile paved trail wraps along the eastern and northern sides of the Boardman Lake. It's a route that's perfect for walking, running, or biking, and either way you'll find golden yellow and light orange colors along the tree line. There are plenty of areas to stop for rest and snacks, including the Filling Station Microbrewery (near the library) and Right Brain Brewery (on 16th street). 
Pro Tip: Access parking at the north end of the Lake off Hannah Road, just south of the Traverse Area District Library, and at the south end of the Lake at Medalie Park in the Logan's Landing area off South Airport Road. If you're walking or biking, you can get on the trail from 8th Street near Copy Central, the Oryana Trailhead, Lake Street, or 14th Street.