Since 2014 is now behind us, it's time to take a look at past Traverse City Blog posts to see which ones were the most popular with our readers. And here's the list!
1.    Now You Won't Need a Boat to Get to Power Island!
This year's most widely viewed post was a pretty clear winner; it received 4,010 views. Judging from their comments, it was a pretty diverse group of readers, too. Some viewers were surprised to know that there was an island park in the middle of the West Grand Traverse Bay, and were glad to know that even people without private boats could now visit it. Others were unhappy that the secret was out.
2. Where Our Facebook Fans Recommend Viewing Christmas Lights
The number-two favorite was a late contender: it came in mid-December, when the Traverse City Blog asked our Facebook Fans where the best Christmas lights in the area could be found. A whopping 3,539 people read this one, and many used it as a guide to their own nighttime holiday explorations.
3. Grand Traverse Commons Tours: a Popular Visitor Attraction
Another popular post: this one about the guided tours being held in the Village at Grand Traverse Commons garnered 2,243 viewers, many of whom promptly went out and signed up for tours of the former asylum and its grounds. The tours have proven so popular now that the Village has started offering bus tours, too!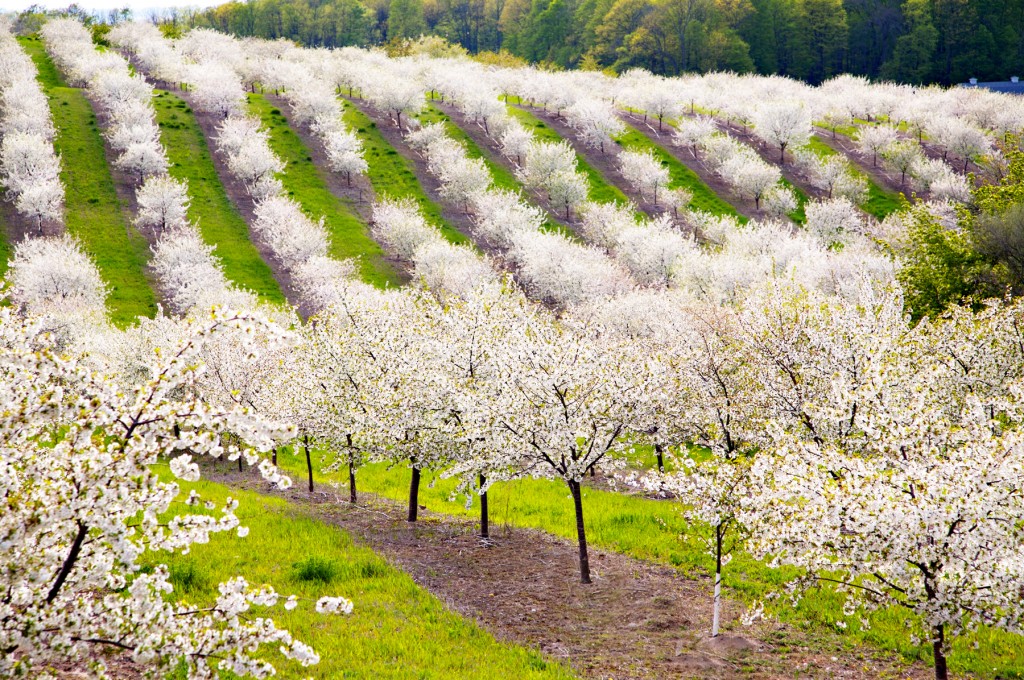 4. When will the Cherries Blossom?
The truth is, we don't know – but we usually have a pretty good idea. And people are always asking us about the annual date for the cherry blossoms – especially in 2014, when the long cold winter and cool spring had a lot of folks worried, so our post about cherry blossom time attracted 2,215 views.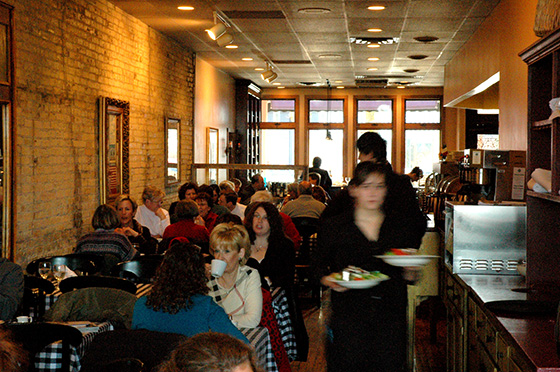 5. Area Restaurants Open on Christmas Eve & Christmas Day 2014
It's another thing people always seem to want to know about: where can you find a restaurant meal on Christmas Even or Christmas Day? Most local restaurants close for the holidays so their employees can enjoy Christmas with their families, but there are always a few that stay open, so our blog post about Christmas attracted 1,523 viewers.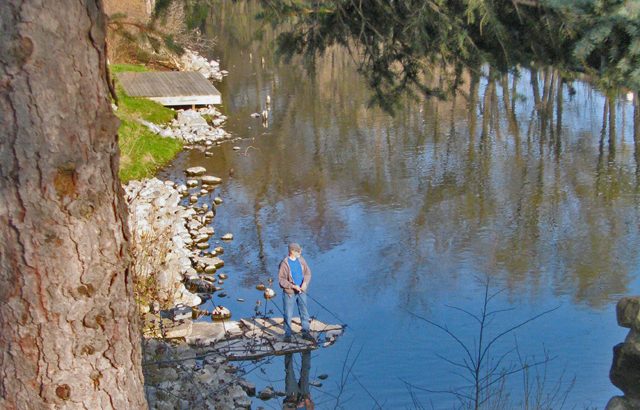 6. Is It Spring Yet? Well, Fishing Season Has Started, Anyway!
It was probably another side-effect of the long winter, but by April anglers were so eager to get their lines into the water that they were out before the ice had entirely melted! That inspired us to talk about the wonderful fishing opportunities available in the Traverse City area, a post that brought us 1,515 views.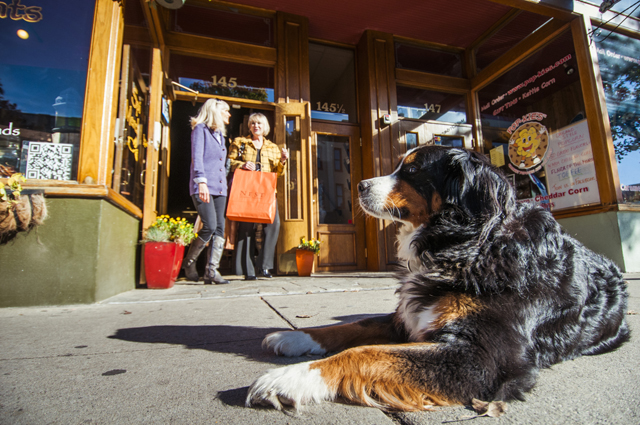 7. Bringing Fido on Vacation: TC is a Pretty Pooch-Friendly Town
Another bit of useful information -- for some travelers, at least. Where can you stay in Traverse City if you're bringing your dog along with you? What parks and beaches are dog-friendly, and what kind of shopping or dining experiences are open to you? We tried to answer some of those questions, a post that brought 1,350 views.
8. Traverse City's Most Unique Restaurant — And Who's Open for Thanksgiving Dinner?
Just to show what an important question this is, our eighth most popular post (at 1,198 views) wasn't even written in 2014 – it's from 2010, and has quite a bit of outdated information in it. That's the trouble with the Internet; stuff hangs around forever! Now that we know how badly people want to know the answer, we'll try to provide some reliable updates.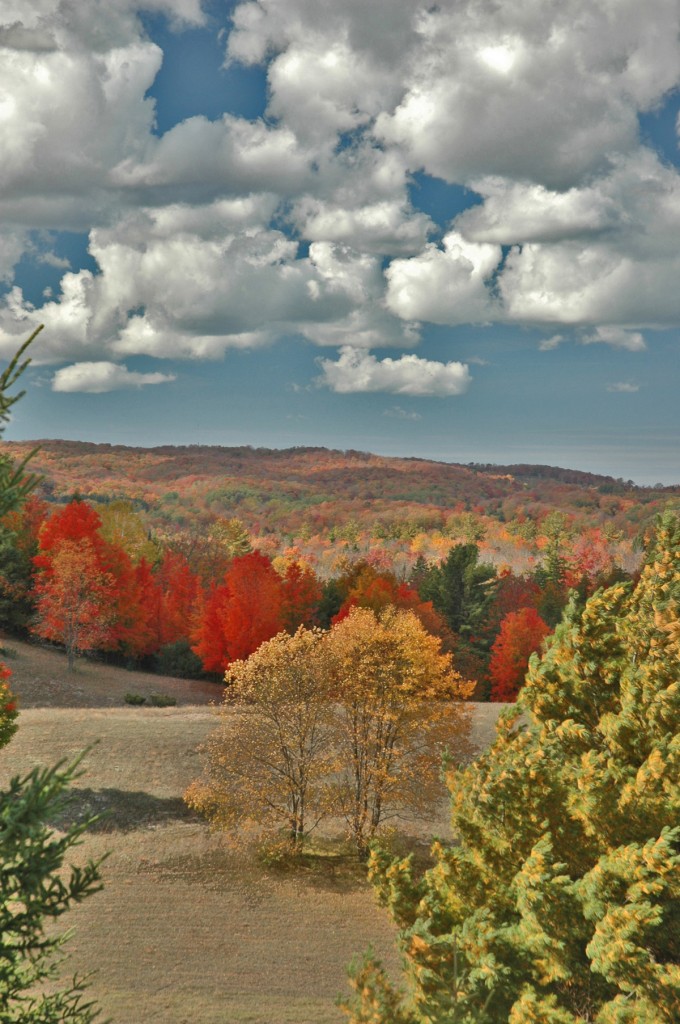 9. My Favorite Fall Color Drives
Everybody has his or her own opinion about the best drives, hikes, beaches, shops, bars and restaurants to be found in the Traverse City area, but when writer Mike Norton offered his list of scenic fall drives, there were 1,173 people who thought they ought to check out what he had to say. Did they all follow his advice? Probably not!
10. In Traverse City, Fat Bikes Make Cycling a Four-Season Sport
Last winter's big story was the proliferation of Fat-Tire Biking as a winter sport in and around Traverse City, especially on the area's many winter trails. Our blog post on the issue, which included information about rentals and pricing, got 1,147 views, which made it the Number 10 post of the year.
So, then… what was YOUR favorite blog post of 2014?
Come to think of it, what would you like to see us blog about in 2015?