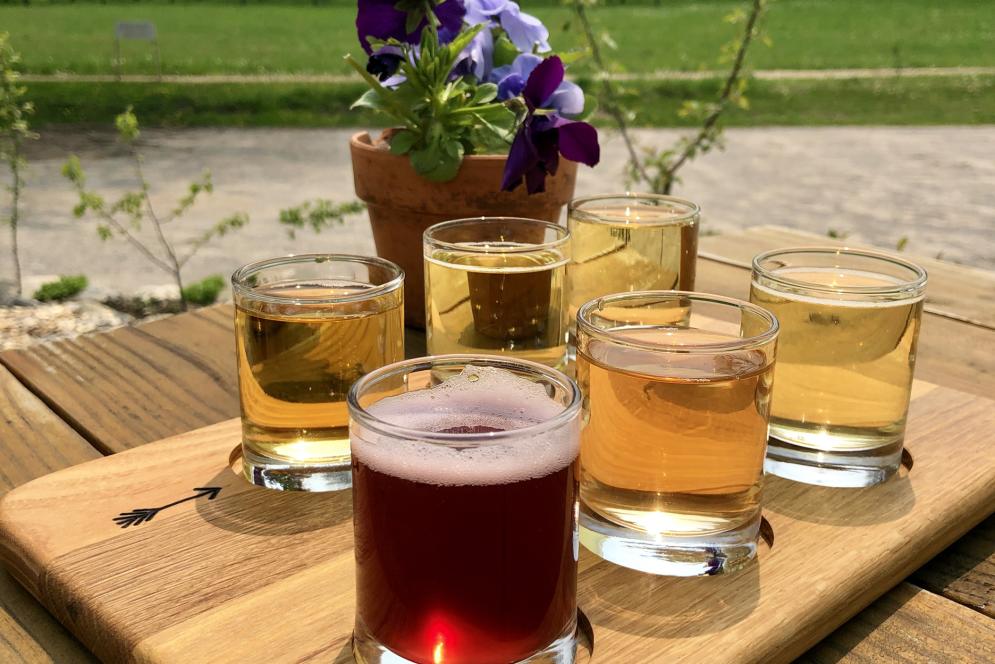 As Michigan Chews and Brews, we try and keep an eye out for all the deliciousness that the Mitten has to offer. On a recent trip to Traverse City, we checked out the local Hard Cider Scene. One sip and we were hooked, check out these amazing spots and see for yourself!
 
Taproot Cider House

Planted in the thick of downtown Traverse City, Taproot Cider House serves cider from across the state in addition to their own fantastic fermentations. Taproot's semi-sweet Cherry Ginger cider tickled our fancy with its subtle tartness and crisp bite. After sipping your cider of choice, graze on appetizers, tacos, and wood-fired pizzas.
 
Suttons Bay Ciders

The views from the indoor taproom and outside deck at Suttons Bay Ciders are unrivaled. Owners Mark and Madelynn Korzon succeeded at creating a gem on Leelanau Peninsula featuring ciders ranging from dry to sweet. Our favorites are Cherry Fest due to its dry nature and tart cherry notes, while I Spy is undeniably balanced and perfect for every day enjoyment.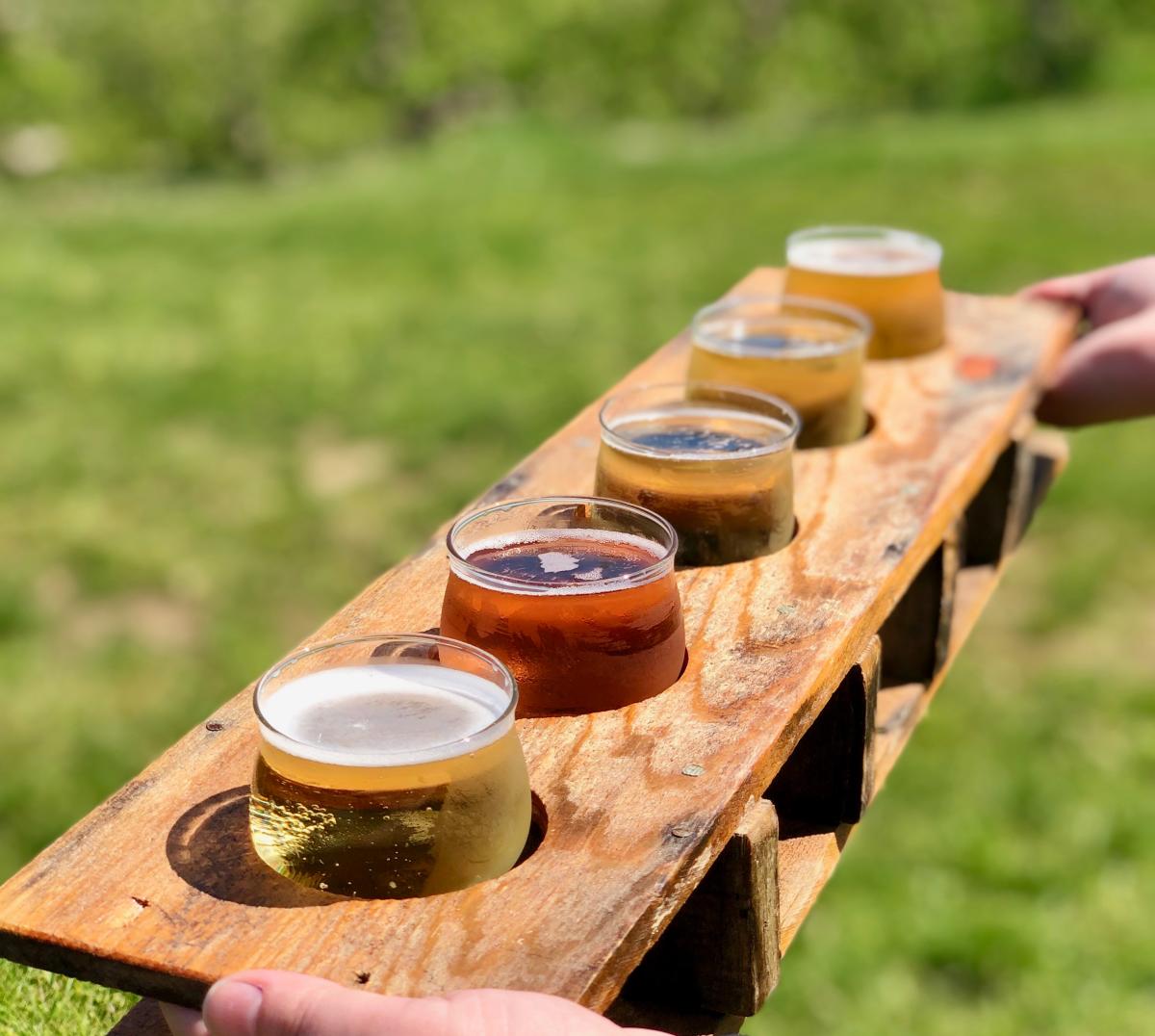 Townline Ciderworks

The Altonen family, founders of Townline Ciderworks, has been growing fruit for 60 years. The bounty from their orchard is now available for the masses in the form of fresh cider. Featuring views as far as the eye can see, an afternoon sipping cider under the sun at Townline is highly recommended. With flavors of cinnamon and brown sugar, their Cincinnati Kids cider is a must-try.
 
45 North

Nestled in an idyllic setting in the Lake Leelanau community, 45 North has our favorite tasting room on the peninsula. A rustic cabin feel with lush surroundings will make your worries and cares disappear, while wine and cider are sure to raise your spirits. Worlds collide with 45 North's Singletrack, a citra-hopped cider with a dry finish.
 
Left Foot Charley

Left Foot Charley does cider right with their popular Cinnamon Girl. Although we recommend checking out their tasting room at the State Hospital, you don't have to look very hard to find this essential cider on tap. 
 
Tandem Ciders

The long and winding road to Tandem Ciders is worth the drive. Situated among rolling hills and orchards, this renowned cidery is in a world of its own. Pull up a seat in their tasting room or grab a picnic table outside. Aged in oak barrels, their cider and apple brandy concoction, Scrumpy Little Woody, is a unique sip.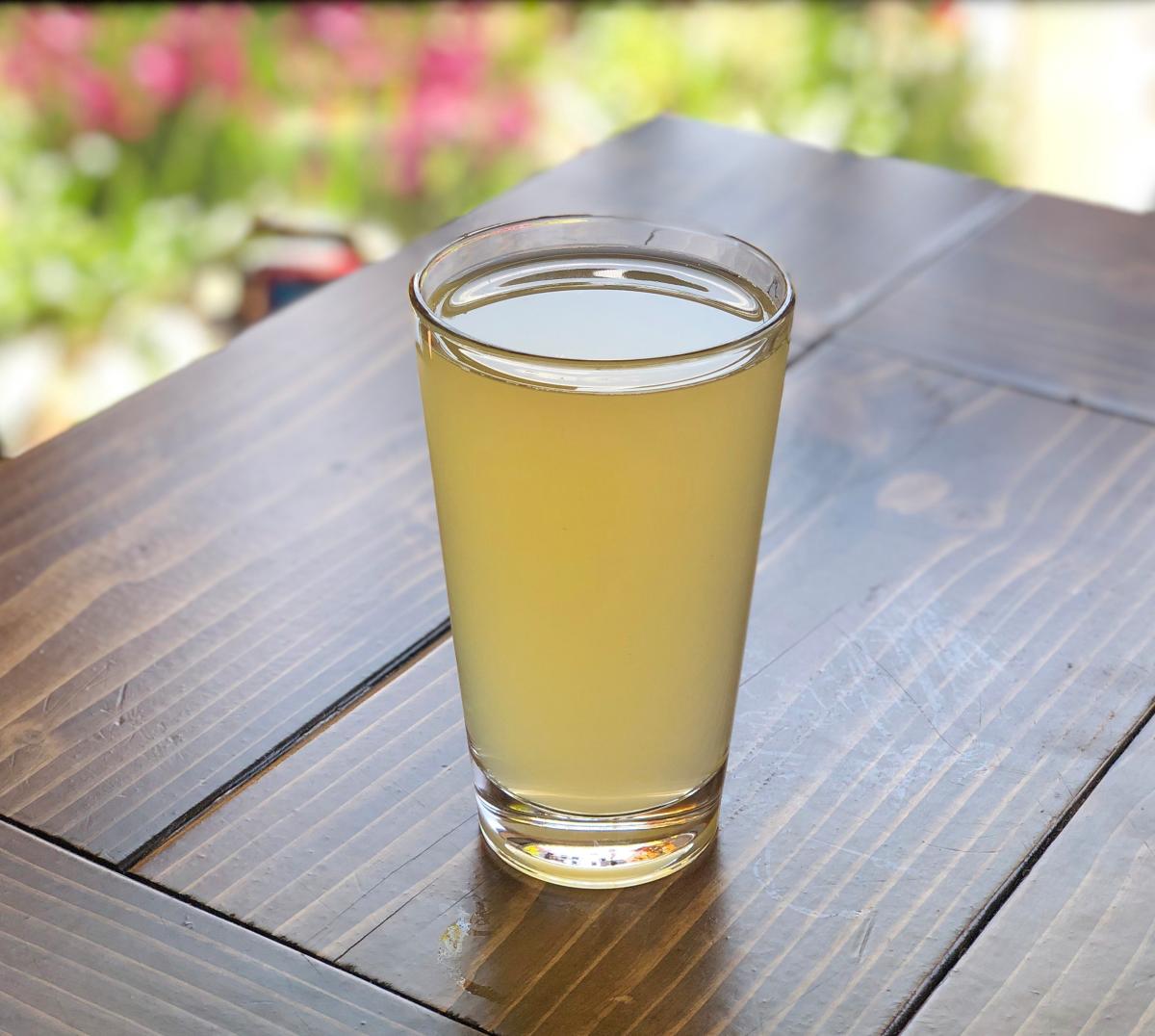 Acoustic Tap Room
Allow the mead and cider at Acoustic Tap Room to strum your taste buds with notes of honey, apples, strawberries, and more. Settle in at this eclectic Traverse City spot and enjoy favorites like Rock Hard Cider and Strawberri Bzzz Mead. For a funkdified experience, order a flight served in a guitar.