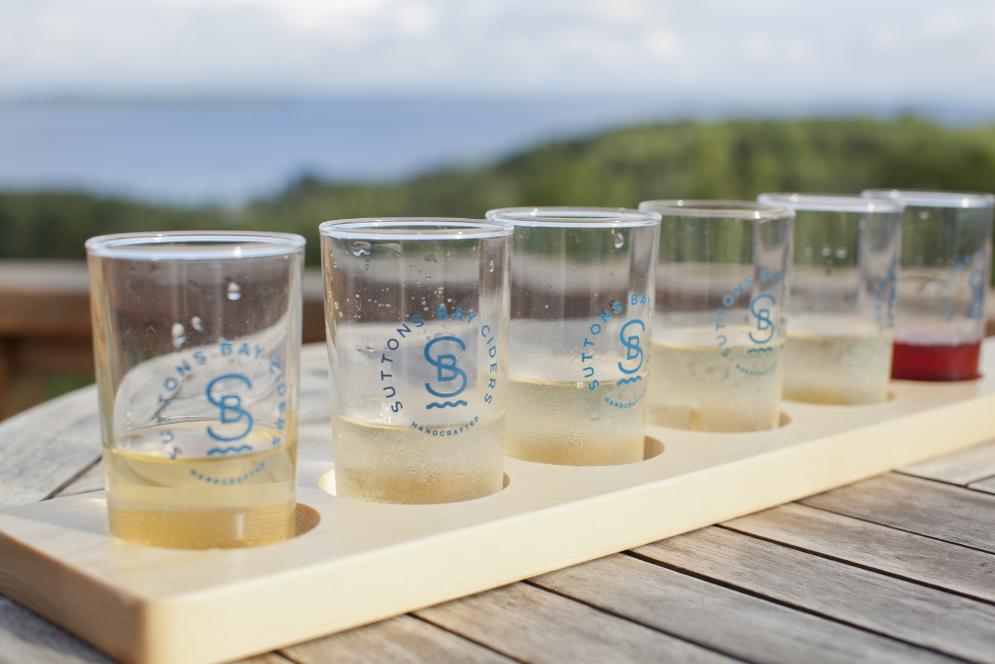 Sampler. Pint. Growler. 
Go for a sampler, choose a favorite and order a pint and stock up for later with a growler. Yeah, that sounds about the right order for experiencing Traverse City's hard cider scene. Cider is delicious anytime of the year, but there's something about fall that makes this craft beverage even more tasty. What's on tap? All kinds of flavors! One sip and you'll likely be hooked. To help you plan your cider tour, we've rounded up a few recommendations. 
Suttons Bay Ciders

The views from the indoor taproom and outside deck at Suttons Bay Ciders are unrivaled. Owners Mark and Madelynn Korzon succeeded at creating a gem on Leelanau Peninsula featuring ciders ranging from dry to sweet. Try the Cherry Fest if you enjoy dry ciders with fruity notes. Can't decide? Try the I Spy Ginger, it's wonderfully balanced and perfect for every day enjoyment. 

Taproot Cider House

Planted in the thick of downtown Traverse City, Taproot Cider House serves cider from across the state in addition to their own fantastic fermentations. Taproot's semi-sweet Cherry Ginger cider tickled our fancy with its subtle tartness and crisp bite. After sipping your cider of choice, graze on appetizers, tacos, and wood-fired pizzas.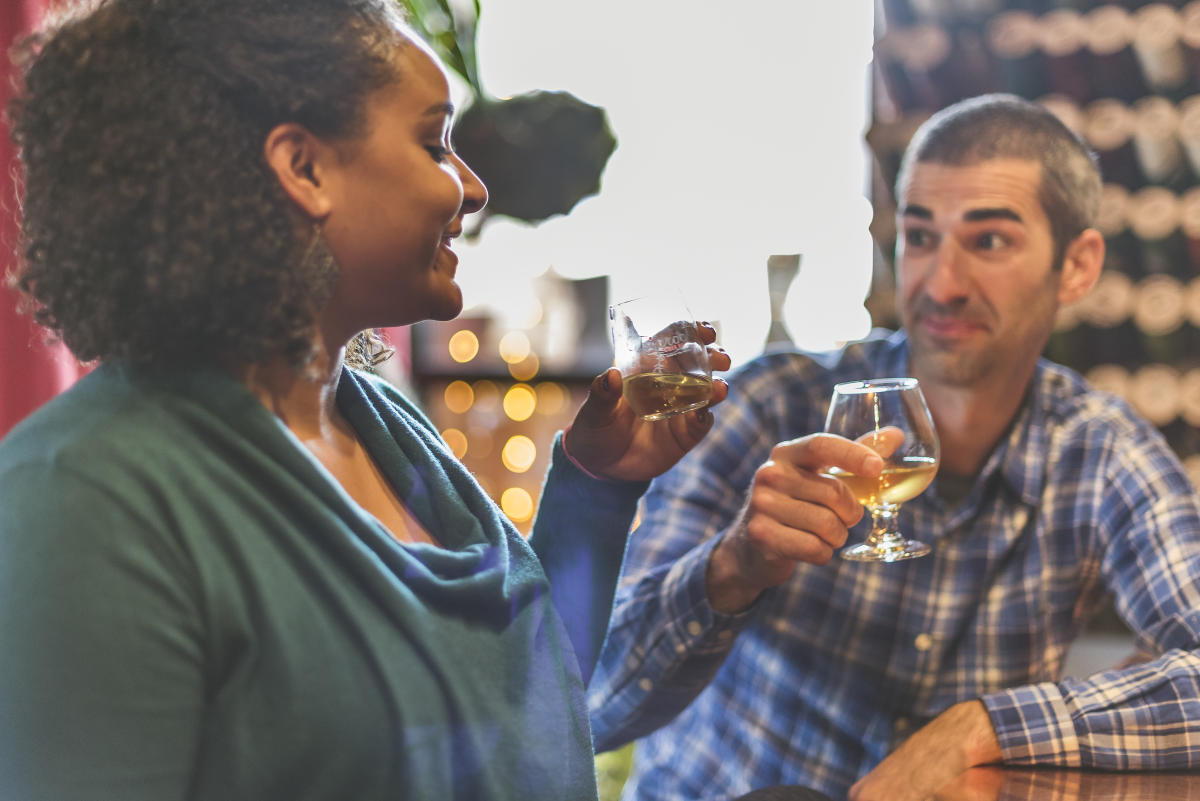 Tandem Ciders

The long and winding road to Tandem Ciders is worth the drive. Situated among rolling hills and orchards, this renowned cidery is in a world of its own. Pull up a seat in their tasting room or grab a picnic table outside. Aged in oak barrels, their cider and apple brandy concoction, Scrumpy Little Woody, is a unique sip.
 
Left Foot Charley

Left Foot Charley does cider right with their popular Cinnamon Girl. Although we recommend checking out their tasting room at the State Hospital, you don't have to look very hard to find this essential cider on tap around the area.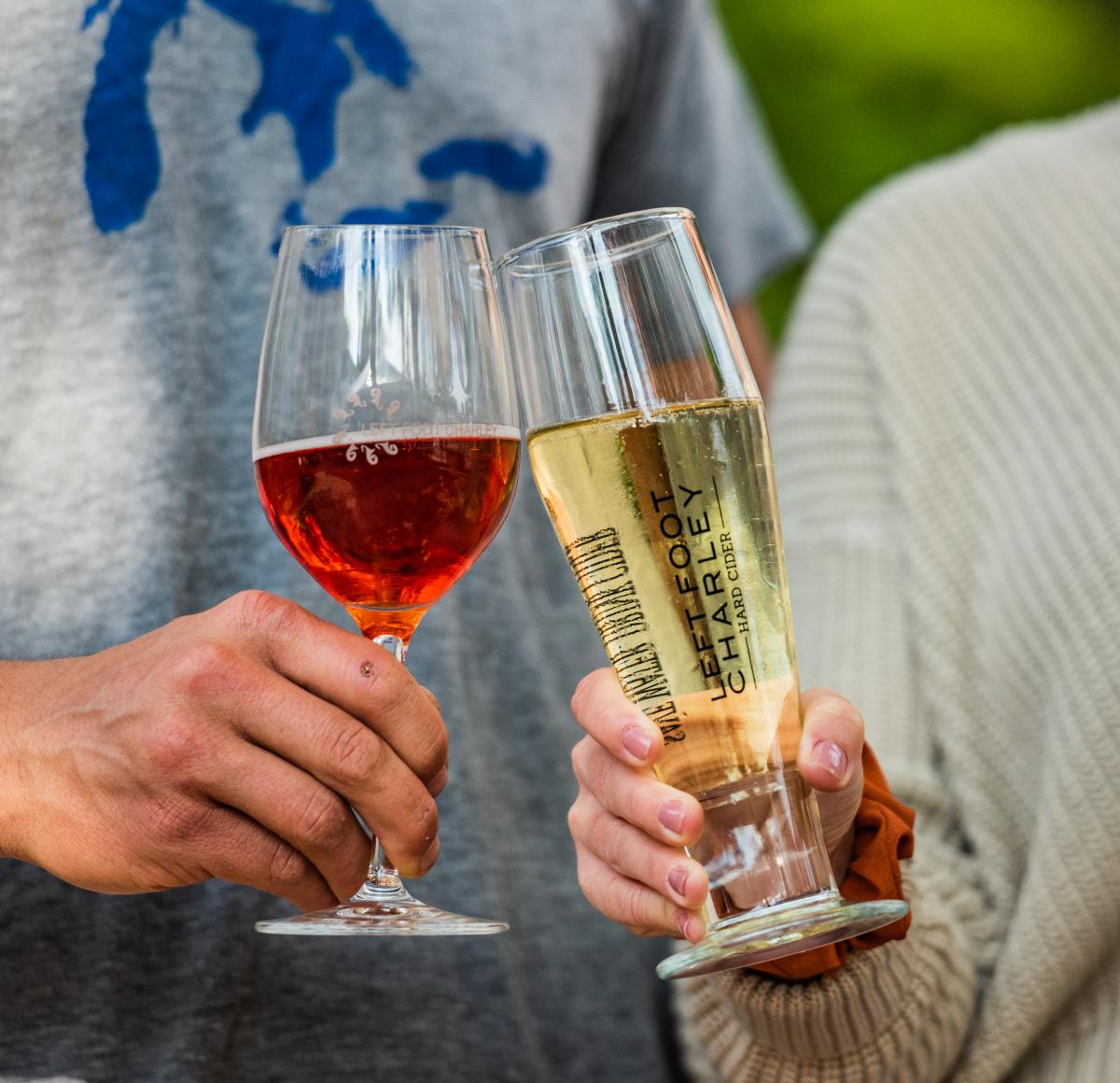 Acoustic Tap Room
Allow the mead and cider at Acoustic Tap Room to strum your taste buds with notes of honey, apples, strawberries, and more. Settle in at this eclectic Traverse City spot and enjoy favorites like Rock Hard Cider and Strawberri Bzzz Mead. For a funkdified experience, order a flight served in a guitar.
Located minutes north of Traverse City on M-22 with stunning views of West Grand Traverse Bay, Two K Cidery & Winery offers a wide variety of great wine and hard cider. Over thirty varieties of unique, traditional Cider apple varieties are grown at Two K offering Cider-specific apple varieties, including bittersharps and bittersweets.
St. Ambrose Cellars has a wide selection of red and white wines along with their own estate meads made from 100% local honey. Come and sample Pure Michigan.
Click here for more places to visit on your cider tour!