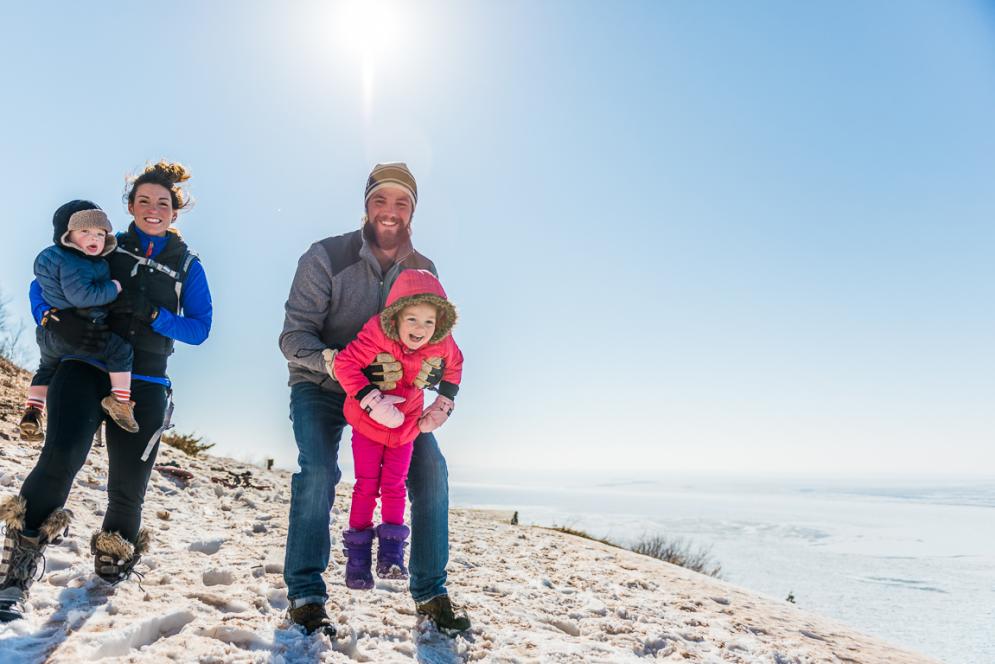 Spring break is just around the corner, and it's the perfect time to escape up north for some much-needed R&R. Whether you're traveling with your family, significant other, or a few close friends, there are plenty of fun and safe things to do for spring break in northern Michigan.
Speaking of escapes, be sure to check out the Escape Packages for great deals on hotels, plus access to an exclusive mobile passport with coupons for wineries, restaurants, and activities all over town!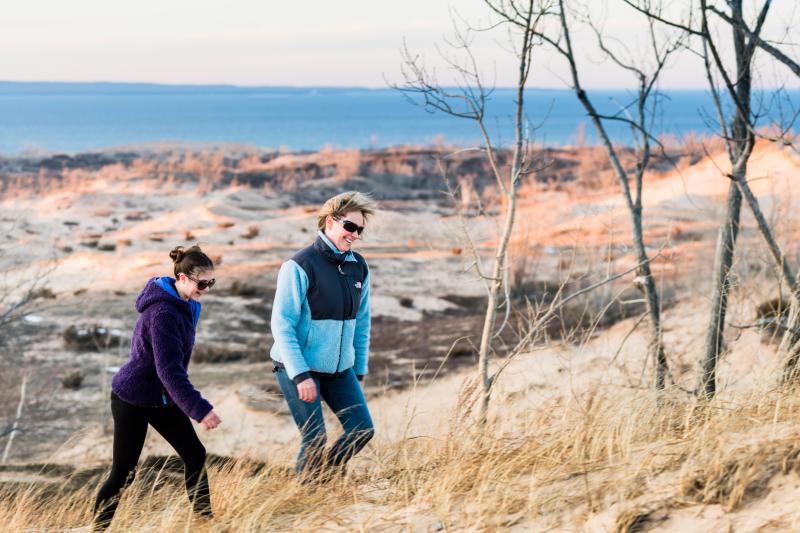 Family Fun
Get Outdoors: Hiking and Alpine Tubing (when there's snow)
If you're traveling during a spring thaw and there's no snow to be found, head to the hiking trails instead. Two of our favorites are the Sleeping Bear Point Trail or the Dune Climb -- both inside the Sleeping Bear Dunes National Lakeshore. 
When it comes to tubing, there's no skiing or snowboarding experience necessary—you can still hit the slopes! The kids will love rushing down the hills in their tubes, and you'll love that they've gotten tuckered out from a busy day of fun!
Stay Inside: COGnition Discovery Center 
This interactive science playground is perfect for kids of all ages. Meet Prickles the adorable hedgehog, learn how to make an electric circuit, or try a cool virtual reality exhibit. COGnition is all about creativity and discovery with a northern Michigan twist.
Try Something New: The Music House Museum
Any music lovers in the family? Head to the Music House Museum for a tour of dozens of antique—and unique!—instruments. Older kids will be fascinated by the renowned collection of organs, music boxes, and automated instruments dating back to the late 18th century.
For more ideas, check out our Kid's Guide to Traverse City.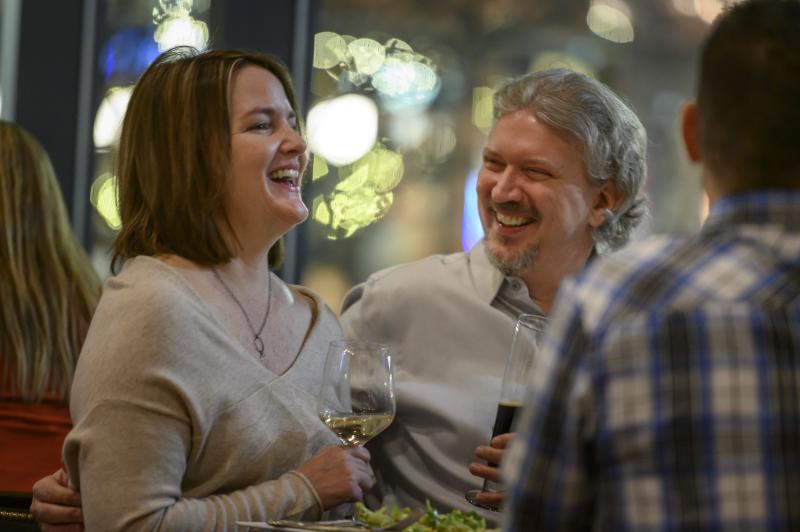 Romantic Getaway
Get Outdoors: Sleeping Bear Dunes National Lakeshore 
There are so many ways to explore the dunes no matter the weather. You can hike, snowshoe, or cross-country ski along the stunning trails (including the Pierce Stocking Scenic Drive). You can fat tire bike or walk on the Sleeping Bear Dunes Heritage Trail. You can even just find a spot among the sand and water for a picnic and a sunset. The choice is yours!
Stay Inside: Dinner In (Or Out!)
TC is a foodie town, and there's a restaurant here for every palette. Better yet, dozens of restaurants offer to-go options, as well as cool outdoor dining spots with igloos, yurts, and shanties. And, if you're visiting in late February or early March, be sure to check out Traverse City Restaurant Week, which runs from February 21 – March 6.
Try Something New: Shop the Mercato
Shopping in downtown TC is always a delight, but if you want to go a bit off the beaten path, head to the Mercato at the Village at Grand Traverse Commons. From apparel to gifts to home goods, you'll find it all…and often from local artisans! An indoor farmers market runs parallel in the space on Saturday mornings, and there are several incredible restaurants to try between stores!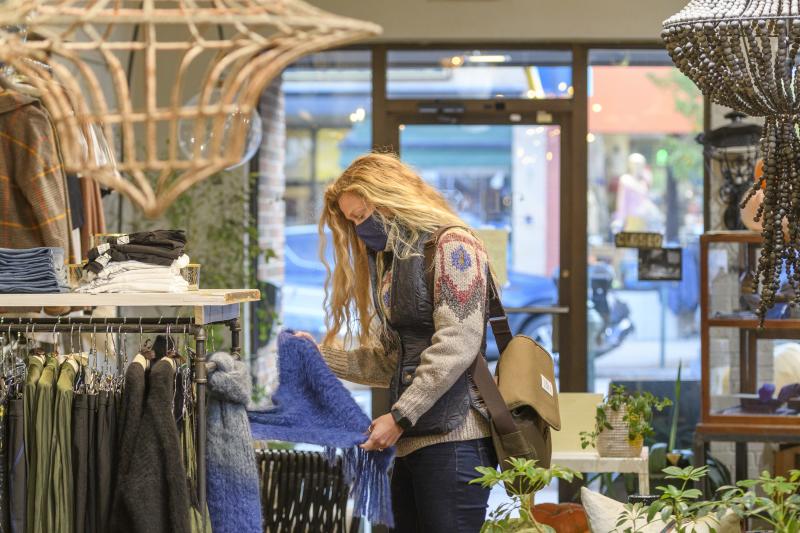 Friends' Weekend
Get Outdoors: Hiking and Fat Tire Biking
A hiking adventure is the perfect way to get a great workout and see the great outdoors. All you need to do is pack some warm gear and pick a few trails. The rest is up to you...
For warmer days (or even the cold ones!), rent some fat tire bikes and head out on the TART or Leelanau Trails, which will take you through town or out on the wine trail. The bikes' extra-wide tires help keep you steady over snow, slush, or dry pavement for all-season fun.
Stay Inside: Local Wineries and Breweries
When it comes to drinks in the Traverse City region, you'll have more than 40 wineries and 20 breweries at your fingertips. Safely explore with reservations and heated patios…and enjoy some of the best craft libations in the country!
Try Something New: The Den
Axe throwing? Mini bowling (with no shoe rentals)? Virtual reality? Check, check, and check. The Den at Grand Traverse Resort and Spa is the perfect mini entertainment center, and you can even reserve it for your private group. Bring your mask and be ready for an awesome night out.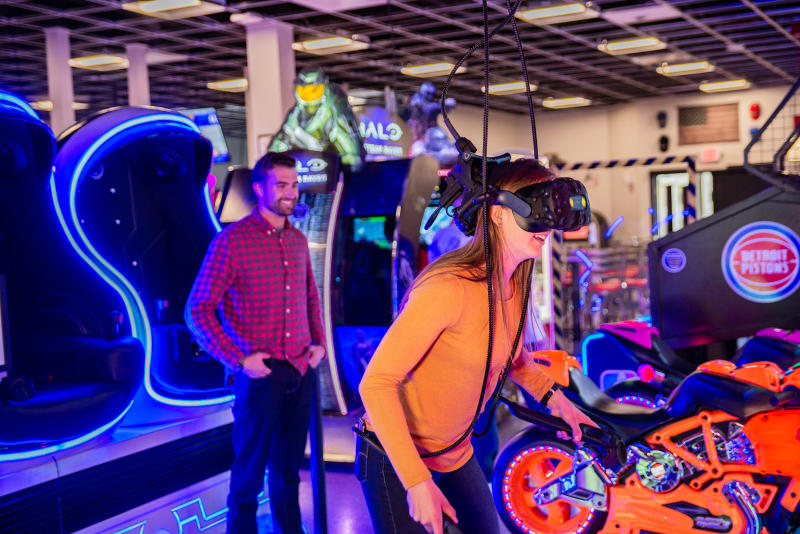 More Inspiration
There's no shortage of adventure to be found up north. If you're looking for more ideas for what to do on spring break in Traverse City, check out our Visitor Guide.