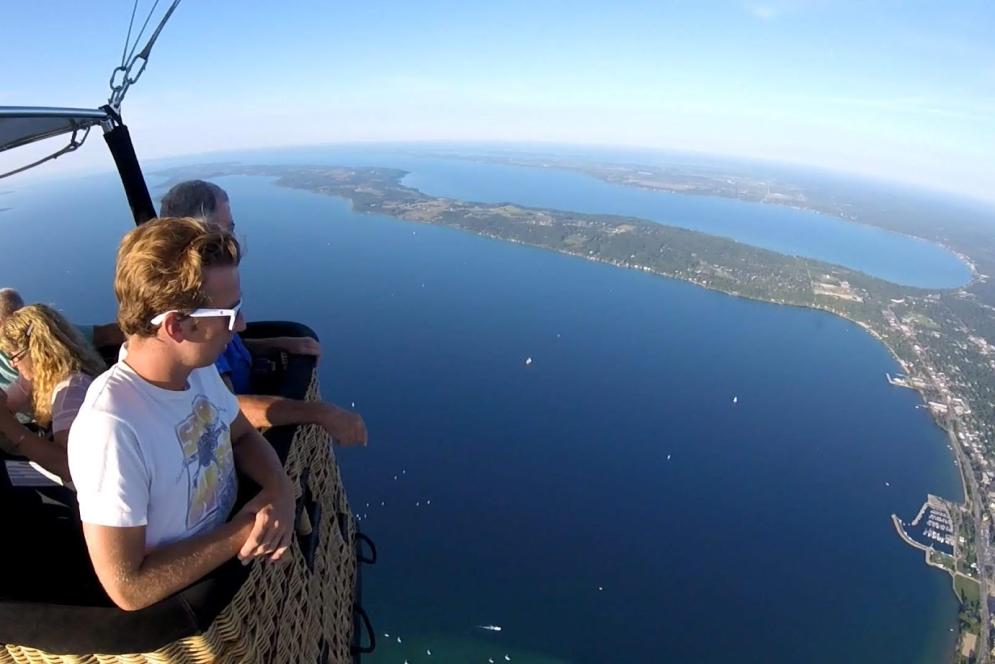 For many a perfect vacation is much more than finding a great winery or fabulous restaurant. It's about tracking down a cool adventure. It doesn't have to be running a marathon or hang gliding over Lake Michigan (although you can do those things.) Sometimes it's just being a little more adventurous than normal. So, we outlined three things that could be out of the normal for you.
Up, Up, and Away
On any sunny, warm summer evening you can see the silhouette majestically floating over Traverse City. Listen closely for the "woosh" of a flame refilling the buoyancy.  Not everyone gets to experience a flight over Traverse City in a hot air balloon, but for those who do — it's an experience that will never be forgotten. Traverse City Balloon Tours has been giving those tours for over 30-years.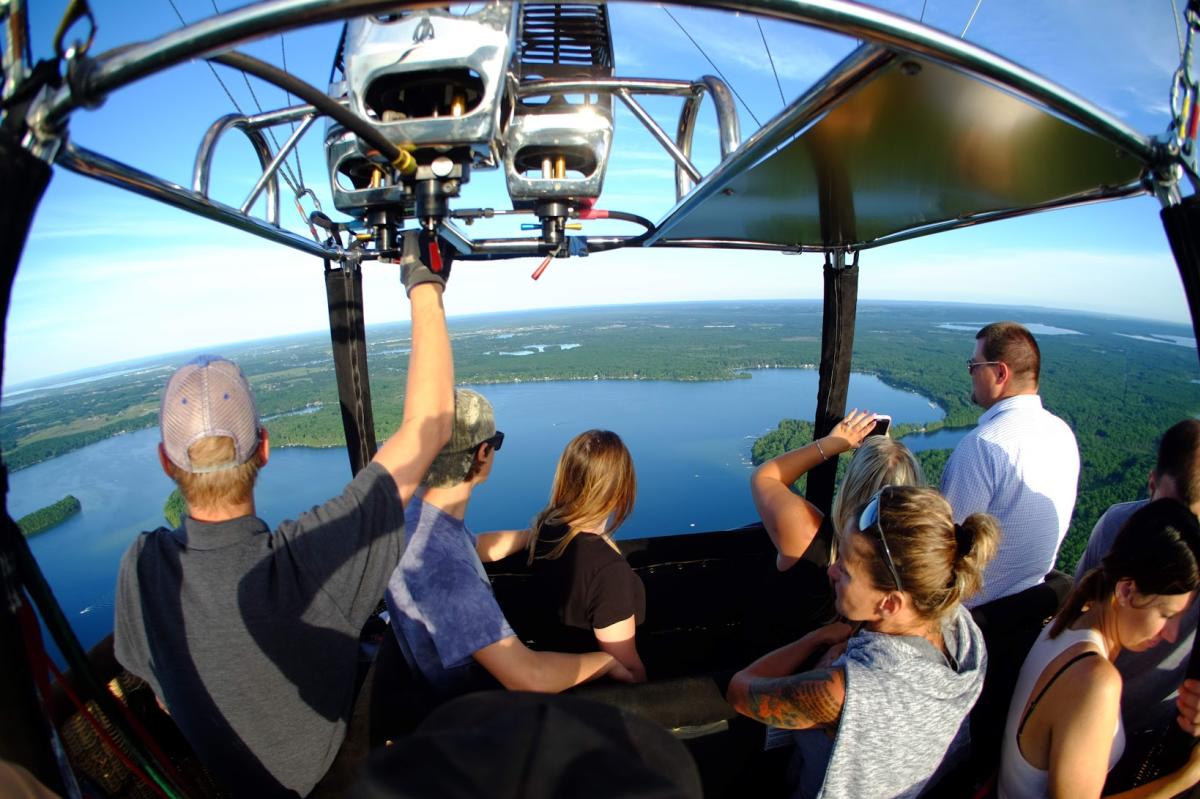 "It's spectacular," said Julie Gilles, co-owner of the company. She and her husband Jeff, the pilot, have flown balloons all over the world. They are confident the northern Michigan balloon tours are the best in the world. "It's a jaw-dropping experience," said Julie. "The color and the view is off the charts for beauty. With the lakes, the Sleeping Bear Dunes, the forests, the cherry trees, the vineyards — there is something about the contrast of colors that is different and beautiful." Hot air ballooning can be fickle and heavily dependent on the weather. The company flies from the start of June through October1st. They average about 60 flights a season because they not only have to be aware of storms in the area, but they also must watch the wind direction and speed very carefully. So, if you're ready for this adventure, plan your trip, but be flexible. And get ready for an experience that is unforgettable. Find out more at http://tcballoontours.com/.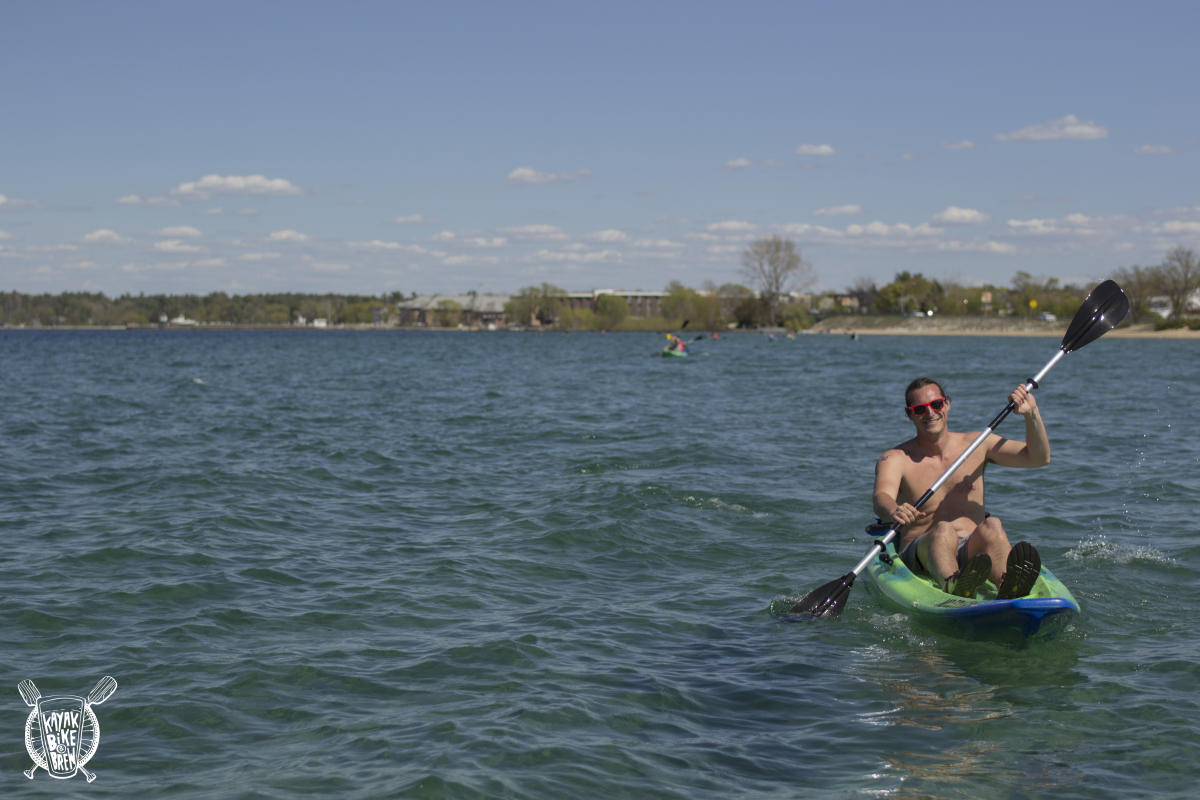 Kayak Bike & Brew
Some decisions are tough to make on vacation. Do you want to go for a bike ride? Go find a river to kayak? Or just sit back with a unique craft brew. Well, in Traverse City you can do all three – at the same time. Kayak Bike & Brew (KBB) will take you on a four-hour excursion of the city that includes a two-mile bike ride, and three-mile river kayak tour. Along the way you stop in to four unique craft beer breweries: Right Brain, The Filling Station, Rare Bird and Workshop Brewing. "They all offer something different," said Troy Daily, KBB owner. "They have different styles of beer, different atmosphere and ample outdoor seating." Daily said the experience is casual and enjoyable. "It's an awesome experience," said Daily. "You get to see Traverse City through different eyes." He notes that viewing the city from the river is not a view everyone gets to appreciate.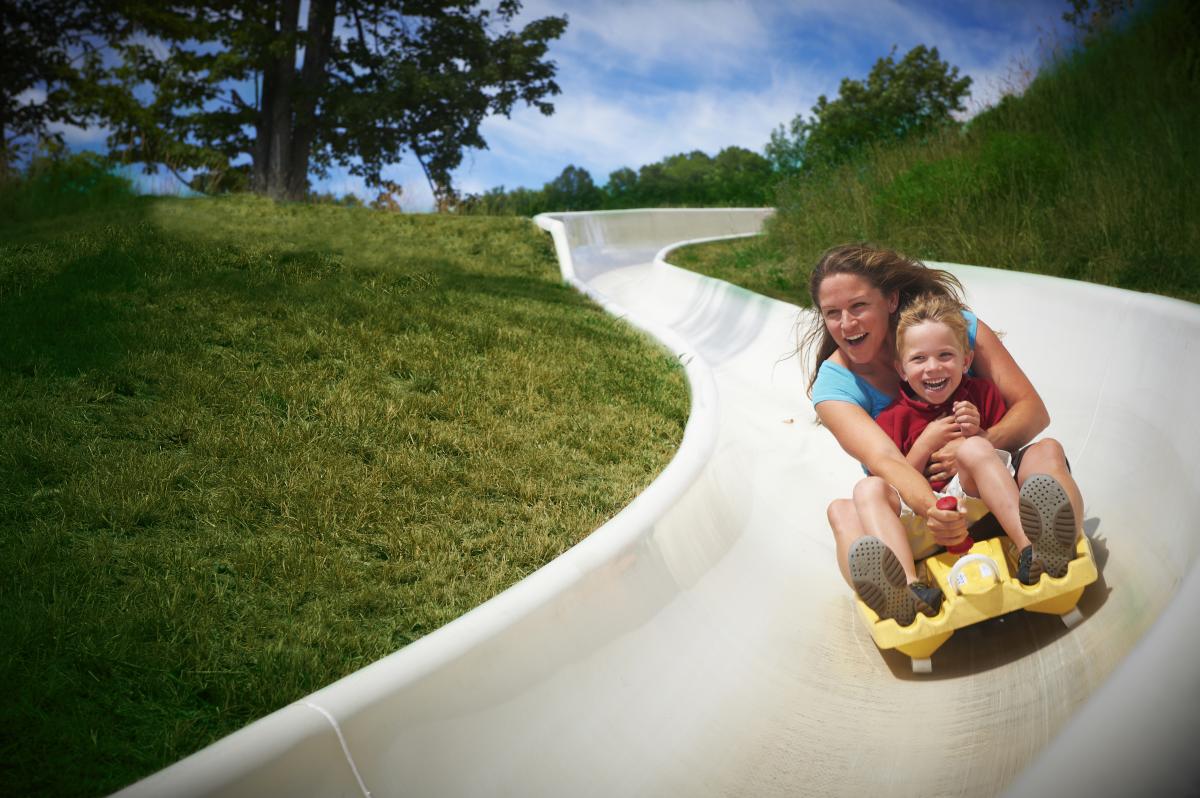 Crystal Coaster Alpine Slide
"The beauty of this is that no matter how old you are, it brings back childhood memories," said Sammie Lukaskiewicz from Crystal Mountain. That memory is the pure joy of zipping down a slide at the neighborhood playground. This Crystal Coaster Alpine Slide is longer and faster than your childhood memory – it stretches 1,700 feet and you sit on a hand cart and take twists and turns at the speed you like. It could be an adrenaline speed-junky pace, or a leisurely pace to take in the scenic beauty around you. "There's something innocent about the fun you experience. There's no technology involved — just innocent fun," said Lukaskiewicz. Take a chairlift to the start of the slide and you can probably average about eight runs in an hour depending on how long the lines are. This is a child-friendly ride, but there are age and weight restrictions that you should check out in advance.
There are many other adventures to enjoy in Traverse City. Here are just a few more:
Sailing