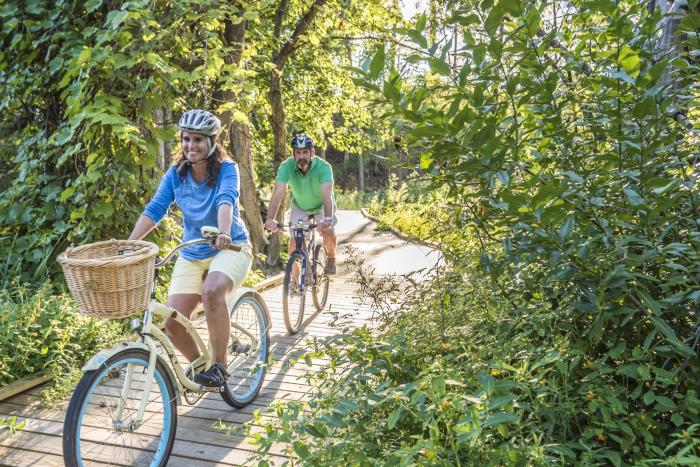 It's National Bike Month! We caught up with Kate Lewis of TART (Traverse Area Recreation and Transportation) Trails to hear how we can celebrate the next 31 days. Here's what went down. 
Q: In your opinion, why does cycling deserve a month of recognition?
A: Because it's awesome! Having an entire month dedicated to cycling is a great way to get more folks out on bikes to reap all the rewards and benefits it offers. The more people out cycling, the more awareness it raises to other would-be cyclists that it's safe, to drivers that they are required to share the road and to policy makers that it is a need and a want in our communities.
Q: Upcoming additions to TART trails in 2019 that cyclists can get excited about?
A: There are so many exciting things happening this year for trails and for the non-motorized community. The new and improved Eighth Street corridor is going to provide some pretty awesome smart commute options for cyclists and pedestrians like wider sidewalks and our first every cycle tracks. For nearly 30 years the community has supported the vision of a trail circling Boardman Lake and we'll soon see that become a reality with the Boardman Lake Loop Trail. Be on the lookout for a new Vasa Skills Building Trail later this year and forward momentum on projects like extending the Three Mile Trail and making connections in Acme Township.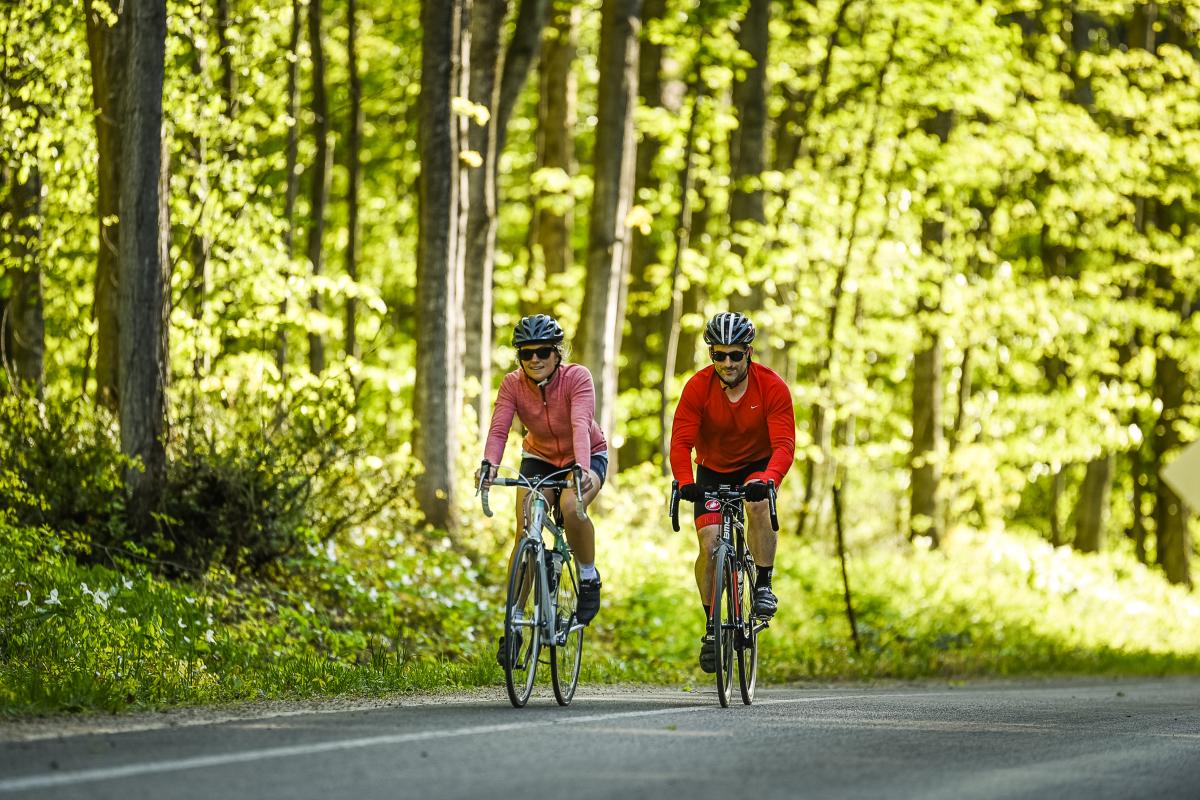 Q: Why is Traverse City a great place to cycle?
A: We are so fortunate to live in such a beautiful and safe region where so many of the people and places we care about are accessible via bicycle. Our trails, pathways and shared streets make it possible to get to where you need to go without ever getting into a car. Choosing your bike gives you more freedom of movement, it's the healthier option and it allows you to appreciate your surroundings even more.
Celebrate National Bike Month with these events 
It's not May but it's pretty close
 
Smart Commute Week, June 3-7
You don't have to be a local to commute. As a visitor, you also rely on transportation to get around town. So why not get some exercise and see the sights up close? The TART Trail that runs through Traverse City is a perfect way for you to see the Bay and to discover the walk and bike-friendly nature of Traverse City.