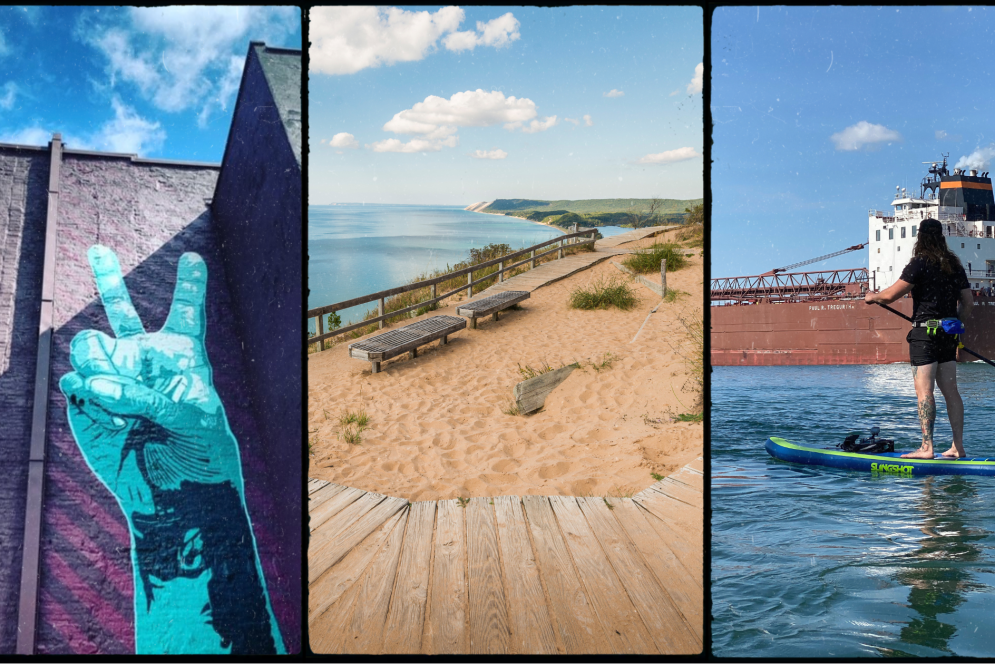 Keep a close eye out for hidden treasures this week while you're out exploring Traverse City! To Celebrate National Travel and Tourism Week, we've teamed up with over 30 destinations around Michigan for a statewide scavenger hunt!
National Travel and Tourism Week (NTTW) 2021 recognizes the Power of Travel and the industry's role in bringing back our vibrant communities, restoring the U.S. economy, rebuilding our workforce, and reconnecting America. Here in Michigan, we want to celebrate the Power of Travel with you by safely welcoming you back not only to Traverse City, but connecting you with other destinations around the state and encouraging an epic summer road trip!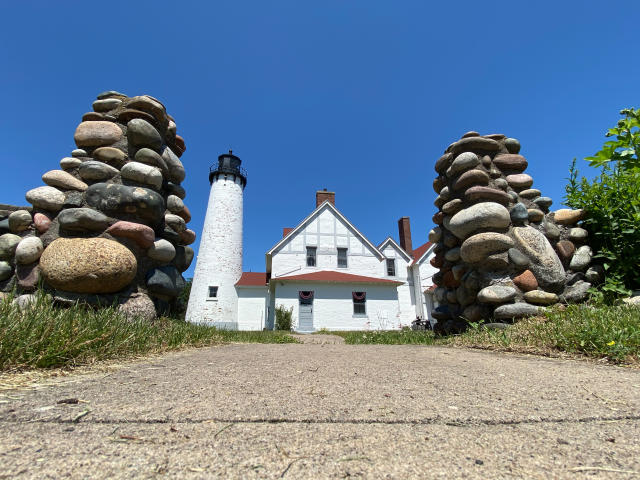 Photo Credit: Sault Ste. Marie CVB - Iroquois Point 
Scavenger Hunt Tips
For scavenger hunt tips in Traverse City check the clues down below. We will also be posting to our social media on where you can find the prizes!
The Visitor Center - Check outside around the the building!
Perry Hannah Statue - Look closely and you may find something fun in a flower bed!
Clinch Park Marina - The benches on the pier may be hiding something!
Lay Park - The sculptures in the park may have something hiding in them!
Statues by the Bay - There may be a hidden treasure hidden at the base of one of the statues! 
What You Can Win
When you find one of the hidden prizes be sure to come by the Traverse City Tourism Visitor Center Walk Up Window for a free T-shirt from us!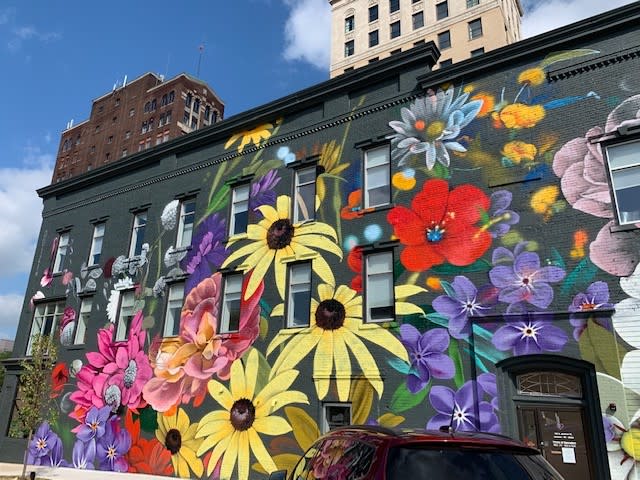 Photo Credit: Experience Jackson - Quizi
This summer, embrace the Power of Travel! Extend your vacation and travel further, challenging yourself to explore parts of Michigan that you've never been to before. You can join in on the National Travel and Tourism Week fun virtually by sharing a photo of your favorite Michigan destination with #MIPowerofTravel for a chance to win an overnight vacation package! Good luck!