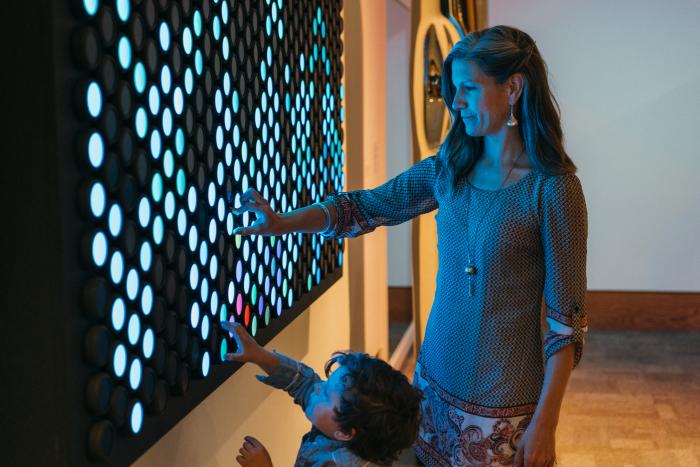 Make-and-take art projects, free documentary film "pop-up series," tours and live music, story-times, and Festival of Trains -- these are just a few of the offerings you'll find right now at local museums. 
Here's a taste of what's happening at The Dennos Museum Center, located on the campus of Northwestern Michigan College, The Great Lakes Children's Museum and the Music House Museum.
Dennos Museum Center
Three temporary exhibitions - Explorations in Wood (through Dec. 29), Carole Harris: Art Quilts (through Dec. 29), and the Annual Cape Dorset Print Collection (through Nov. 30) - currently are on view. "We are one of only a few locations in the U.S. that have the opportunity to present the annual print collection and make it available for sale," says Chelsie Niemi, audience engagement manager. 
Other programming, available with admission to the museum, includes the Dennos' Sunday Art Project series. "This is a make-and-take art project inspired by our temporary exhibitions," Niemi says. The next event is set for 1 - 4 p.m. Sunday, Dec. 15. "We also host an Indie Lens Pop-Up Series of documentary films that explore a variety of different topics," she says. "All the film screenings are free, including refreshments from our sponsor Morsels of Traverse City, and follow with a panel discussion at the end."
The Dennos is open 10 am - 5 pm, Mon. - Sat., 10 am - 8 pm Thursday and 1 - 5 pm Sunday. (Closed on major holidays.) Admission is $6 for adults, $4 for children ages 17 and younger, and free for children up to age 3, museum members and NMC students and faculty with ID.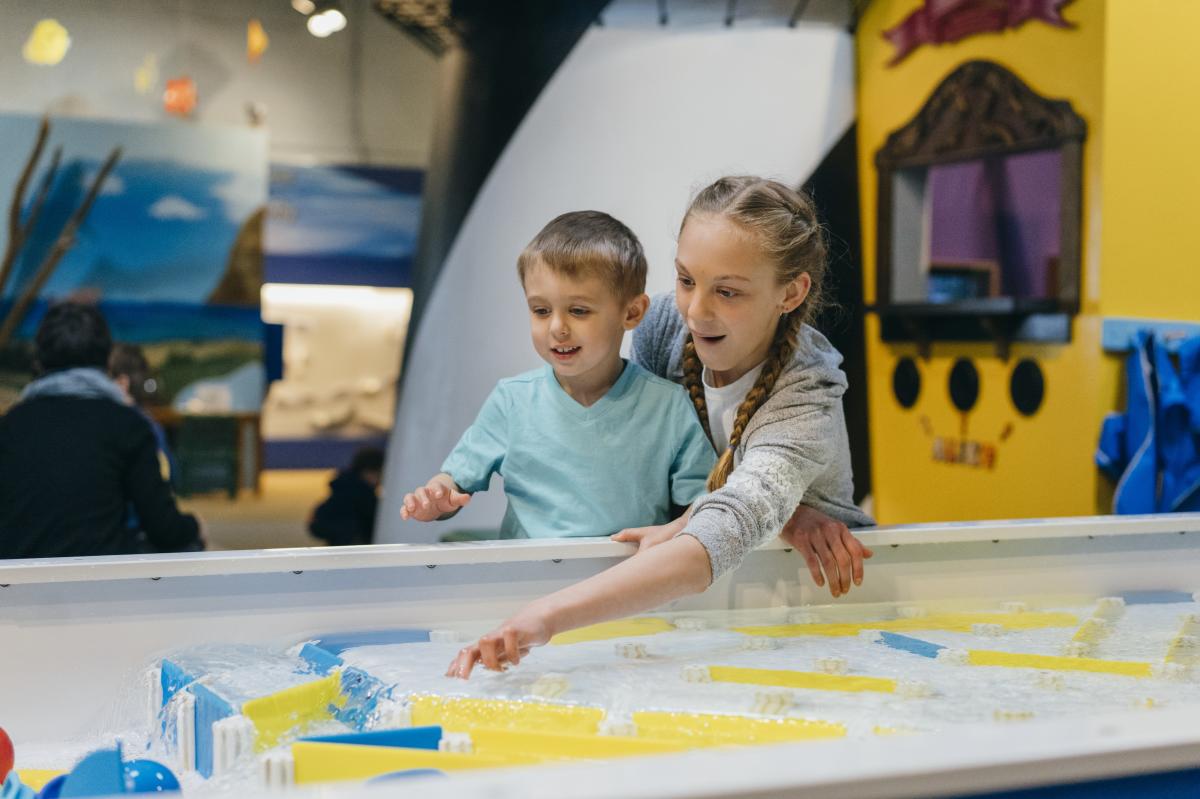 Great Lakes Children's Museum
The team at this interactive facility on the west side of Traverse City is planning numerous events to engage kids and families throughout the holiday season. These include:
Get Crafty (facilitated crafts), 11 am and 2 pm, Dec. 3
InterActive Storytime, 11 am, Dec. 5
Discover with Me, 10 am, Dec. 6
Also upcoming is a special event on Dec. 7, provided by partner organization Challenge Island. This group will host a Kids' Night Only (parent date night!) from 6 to 9 pm at the museum. Festival of Trains also is coming, with a Dec. 14 opening planned. "We are offering discounted tickets at the museum for anyone planning on attending the Festival of Trains," says Mike Long of Great Lakes Children's Museum.
And if you're looking for something to keep the kids busy throughout the holiday break (Dec. 23 – Jan. 3), the team is working on STEM programming. Check out the museum calendar for details on this event – and all other upcoming events – here.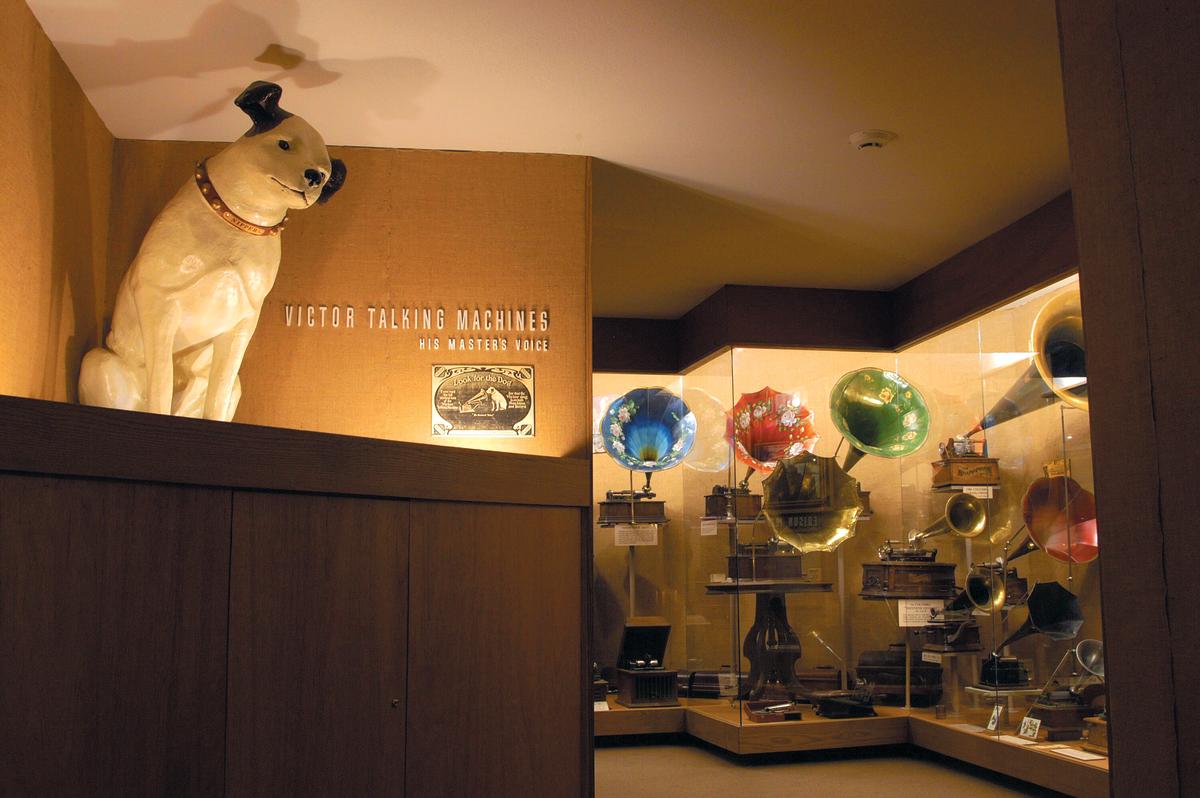 The Music House 
This museum's unique collection of instruments gives visitors a walk through the history, artistry and engineering of automated music. With the collection spanning from the late 18th century to 1950, you'll witness the progression from simple music boxes to early recorded sound and radio.
You can sign up for an hour-and-a-half-long guided tour that showcases "the beauty of craftsmanship, the history of an era and the complexity of the engineering of the collection." Especially interesting: hearing many of the rare instruments on display actually play.
Weekday tours are available by appointment for groups of eight or more – call 231-938-9300 to make your reservation. The museum also is available for private parties and events. Email tours.events@musichouse.org for more info.
Working with artists both local and from around the country, the Music House also hosts entertaining and educational events each season. Learn more about an upcoming sing-along event and others here.