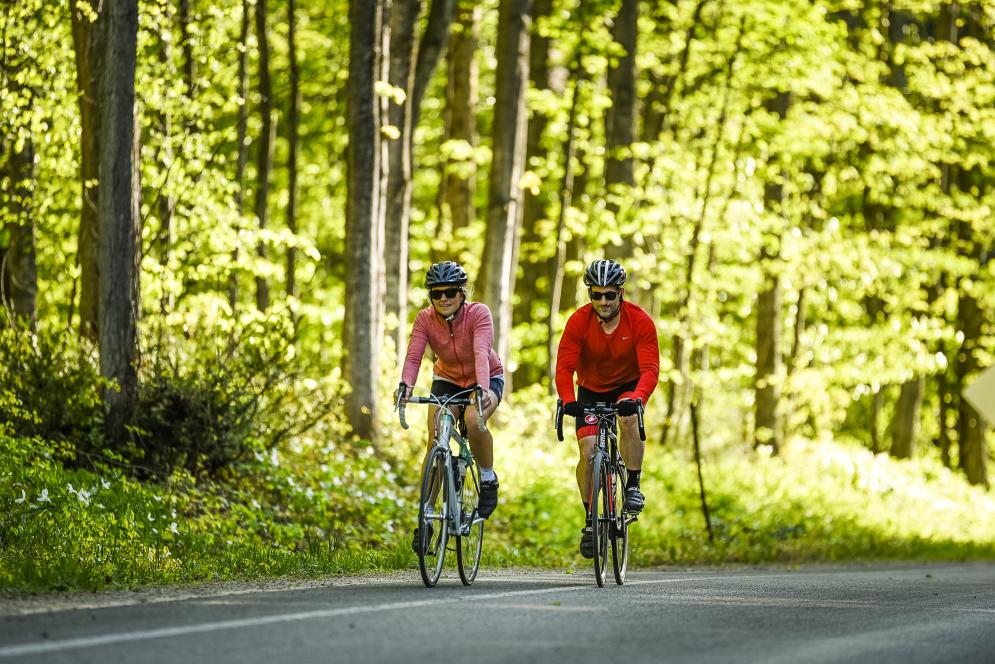 He stopped me in my tracks. My bike ride came to a temporary, but abrupt halt. But there he stood, right in the middle of the Leelanau Trail. It was a deer. I swear that he looked up and smiled. Just before he ran away. I know I smiled at him.
This encounter took place just a short distance north of Traverse City on the way to Suttons Bay. It wasn't a really remote part of the trail. But it was an example of the surprises you see when you venture out on the hundreds of miles of biking and hiking trails in the Traverse City region.
May is National Bike Month, and it seems like the perfect month to talk about advances taking place with bike riding in the region. "What an amazing place to have a bike month celebration," said Norte executive director, Ty Schmidt. Norte is a bike advocacy group in Traverse City that has slated numerous activities during the month including trail rides, bike tune-ups for seniors and Eats by Bikes that highlights area restaurants that are easily accessible on the bike.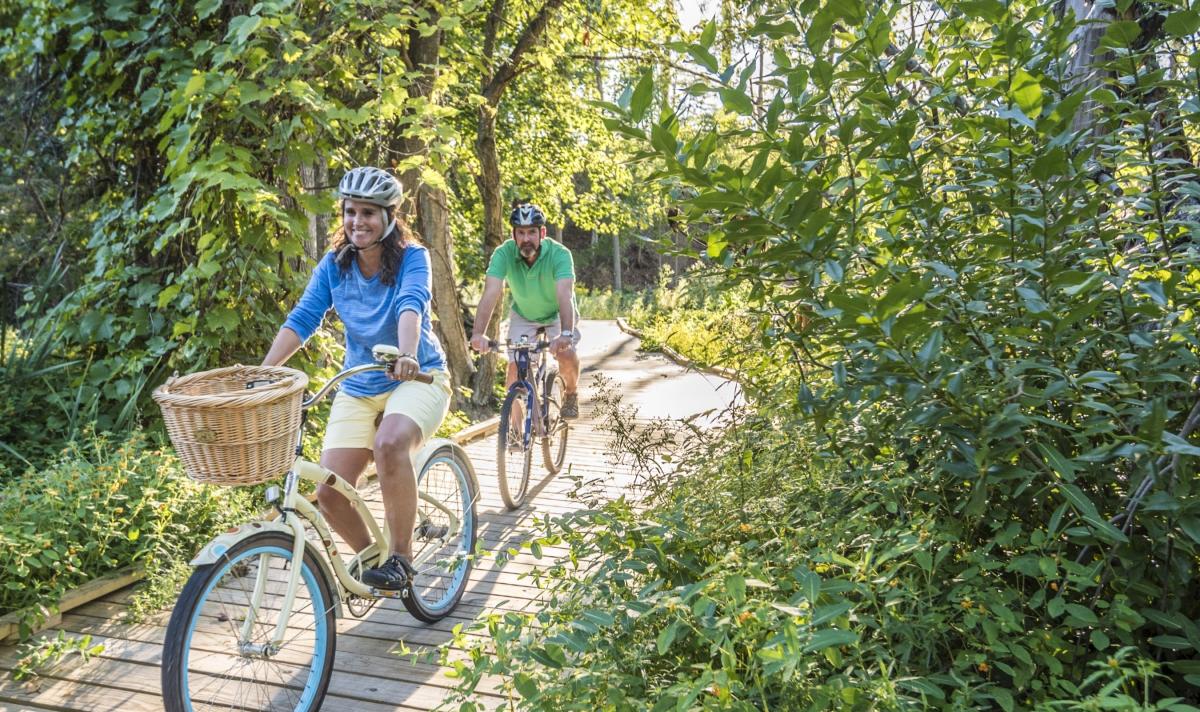 "There is no better way to connect to a place than on a bicycle," said Schmidt. "Bikes are more than recreation. They are more than racing and spandex. You can get to places outside of a car and it's awesome."
Schmidt notes that the pandemic has created a boom for bicycling. The region is also experiencing a boom in development of paved bike trails. Construction has begun on the final leg of a five-mile trail around Boardman Lake in Traverse City. This is a project that has been in the planning phase for years. The Boardman Lake loop is part of an extensive network of trails along the TART Trail system in Grand Traverse and Leelanau Counties.
May will also be a busy month for a major resurfacing project of the Betsie Valley Trail in Benzie County. The Betsie Valley Trail is 22-miles long and extends from Frankfort through Elberta and Beulah and into Thompsonville.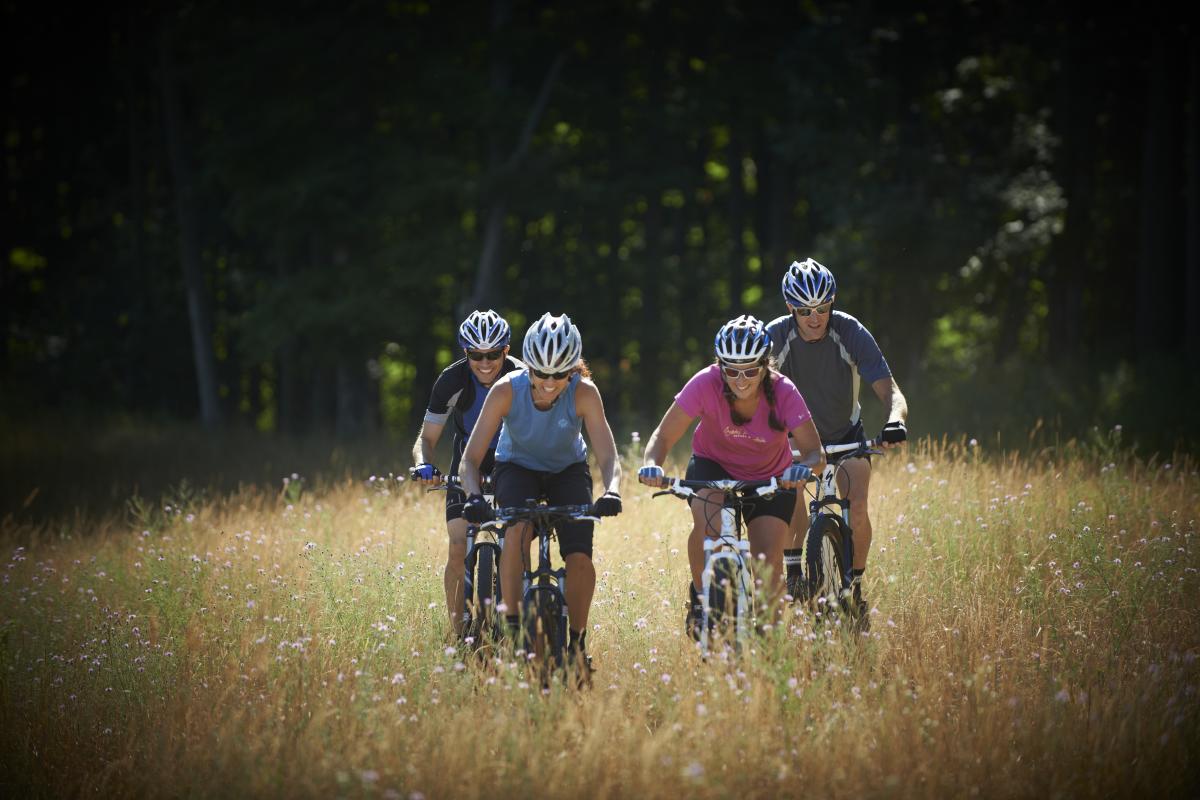 The trails represent just one reason to hop on a bike in May. The other reason is to get out of the car and get some exercise. Take your bike to a winery or find a craft beer. Schmidt says to use this month to think differently about that bike in your garage. "The power of the bicycle is not only to recreate, but also to get places." So, May could be the best month to get that bike out of the garage and take it for a spin. Maybe bring a few friends.
You May Also Like