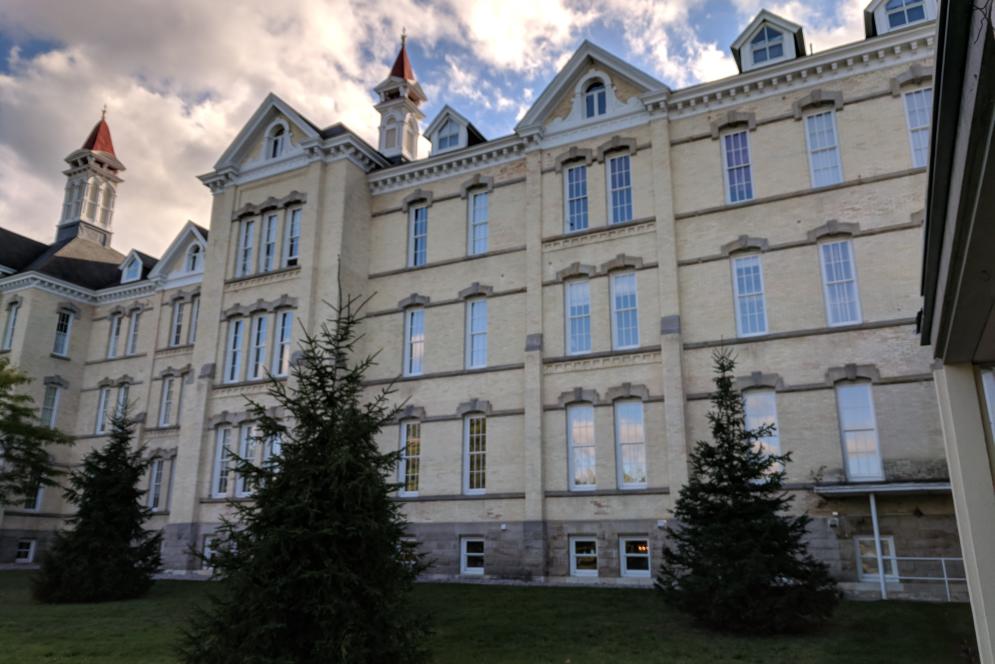 Overcast, drizzly days and it's-not-letting-up-at-all kind of afternoons definitely can dampen plans for outdoor excursions. And while I'm all about curling up on the couch with a great read and staying warm and dry inside, sometimes it's just good to get out and about, regardless of what Mother Nature is dishing out.
And, here in Traverse City, there's always lots of adventure to be had – even when it's wet and stormy outside. So gather a group of friends and make the most of your next rainy day with these activities just for the grownups. (Don't forget your umbrella!)
Catch a Flick
An obvious choice when it's pouring outside? Yes, and for good reason. It's just fun to head into a darkened theater, buttered popcorn in hand, to get cozy and enjoy a couple of hours of being entertained. And in the Traverse City area, we have a few different options, whether you're in the mood for a blockbuster hit or an indie classic. Downtown features two spots to watch something on the big screen – the State Theatre and Bijou. These intimate, comfortable spaces offer classic matinees, kids matinees and other special events. Check out the film calendar here. You'll find numerous film offerings south of downtown at AMC Classic Cherry Blossom 14 & IMAX Theatre. And if you're up for a short jaunt north of Traverse City, in the village of Suttons Bay, you'll find The Bay Theatre. Now run by a nonprofit community-run group, this theater shows movies daily. Get details here. 
Get Your Game On
Take a trip back in time and re-visit your favorite arcade games at The Coin Slot, on East Front Street. We've visited this spot with our three teenagers – we had to introduce them to Galaga and Centipede, of course – and it's equally as fun for a group of grown-ups. In fact, this taproom arcade, which features dozens of classic arcades, Skeeball and consoles, requires minors to be accompanied by a parent or guardian who is 18 or older, and it's 21 and older only after 9 p.m. The Coin Slot exclusively serves beer and cider from local brewery The Workshop. Get details and hours here.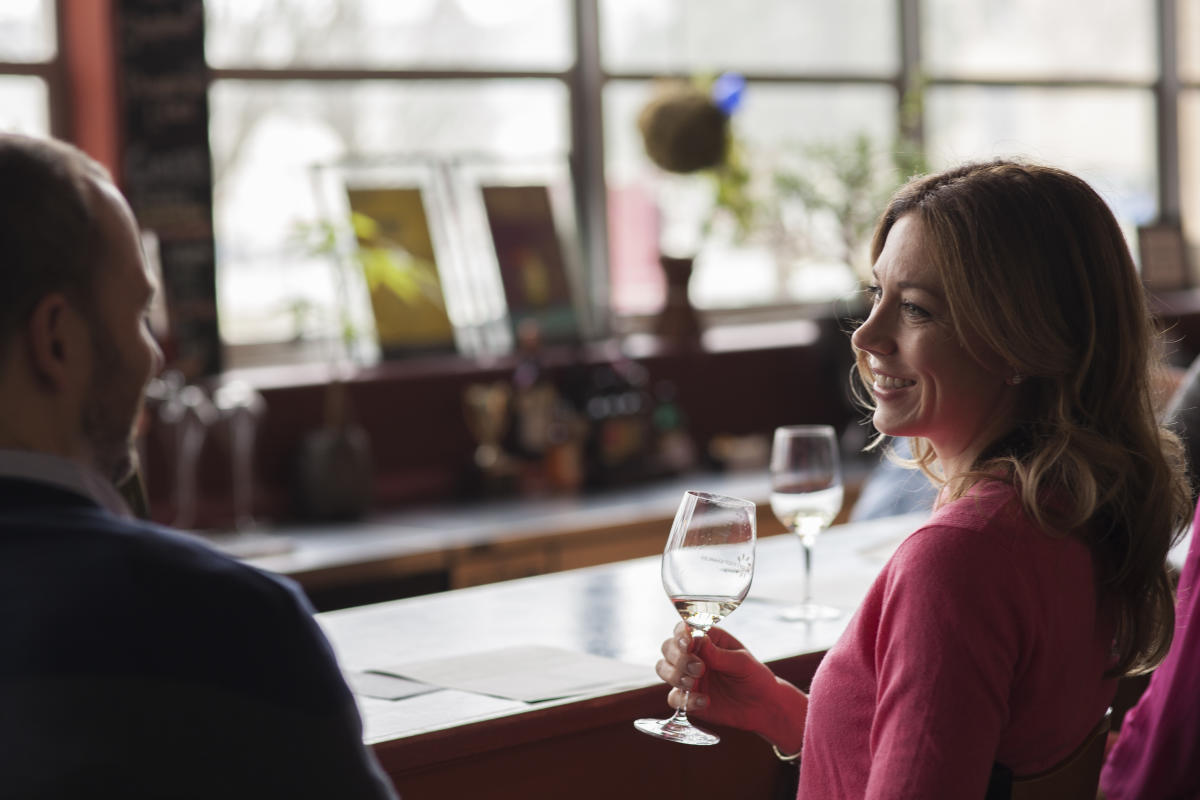 Sip and Savor (and Shop)
In search of great food and drink? (Always!) Visit the Village at Grand Traverse Commons for several unique food options, from fresh farm-to-table fare at Sugar2Salt (tucked back next to the water tower) and flavorful Pacific Coast-meets-Third-Coast dishes at Spanglish, to delicious comfort food at Red Spire Brunch House and a great cup of java at coffeehouse favorites Higher Grounds and Cuppa Joe. Explore the Commons' historic Mercato, home to 14 boutique shops. Top off your explorations with a stop at the urban wine bar Left Foot Charley or brewery Earthen Ales. In the mood for an exquisite sit-down dinner? Check out Pepe Nero or Trattoria Stella. Don't forget to visit B50 The Village Store to check out some artifacts from this sprawling property that was once known as Traverse City State Hospital and before that Northern Michigan Asylum.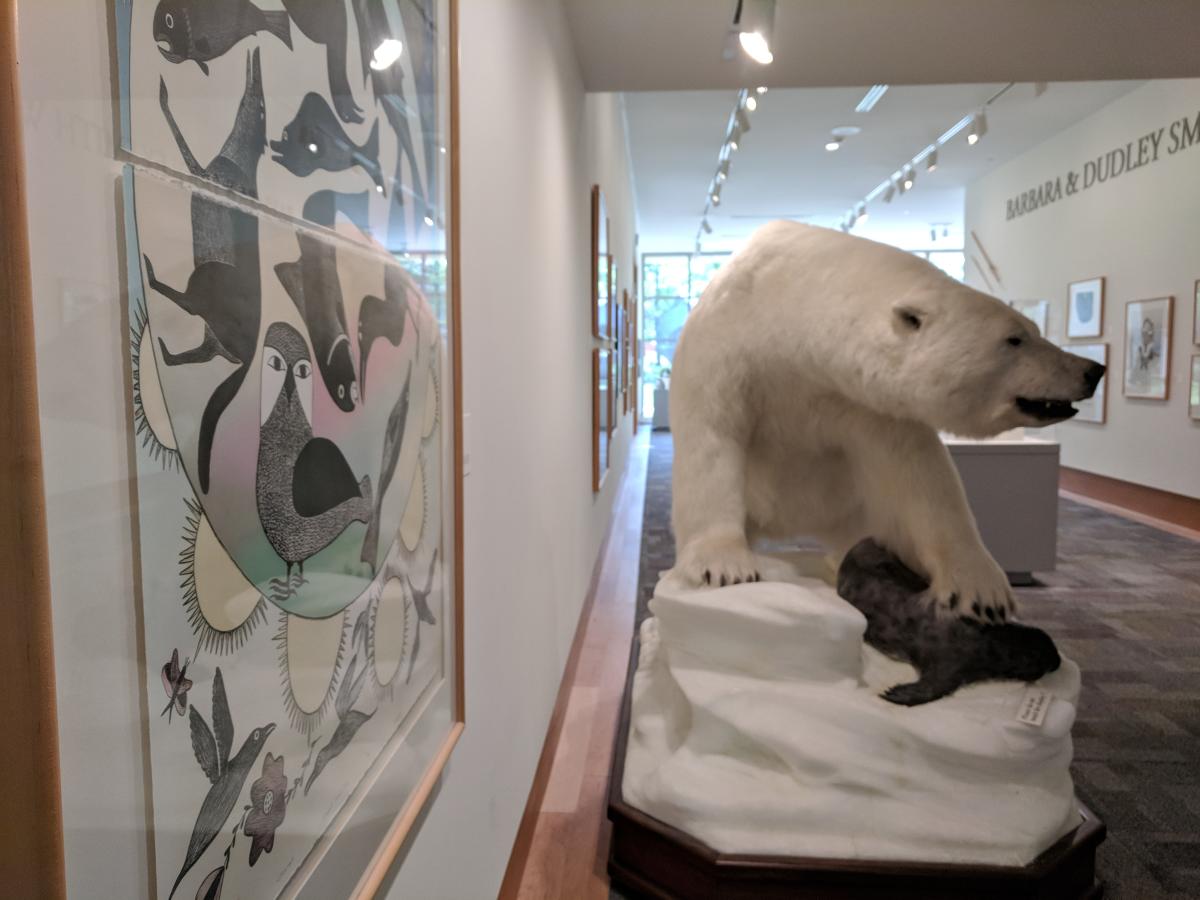 Explore the Arts
Known for its 1,500-work collection of Inuit art – the largest collection in the U.S.– and located not far from downtown at the base of Old Mission Peninsula, the Dennos Museum at Northwestern Michigan College is a premier cultural facility offering an array of exhibitions and programs in the visual arts, sciences and performing arts. Within the past couple of years, the museum underwent a major expansion, adding nearly 15,000 square feet of additional space. You'll also find a significant collection of outdoor sculptures by noted international and Michigan artists surrounding the museum. Peruse both current and permanent exhibitions, and don't forget to stop by the museum gift shop. Looking for a post-museum meal or drink? Head just a few minutes east for nearby spirits at Grand Traverse Distillery  Need more of a pick-me-up? Grab a cup of coffee (and delicious brunch options) at Breakaway Café and Coffee Bar on Four Mile Road, featuring brew from linden & true coffee – a local endurance athlete-founded company.