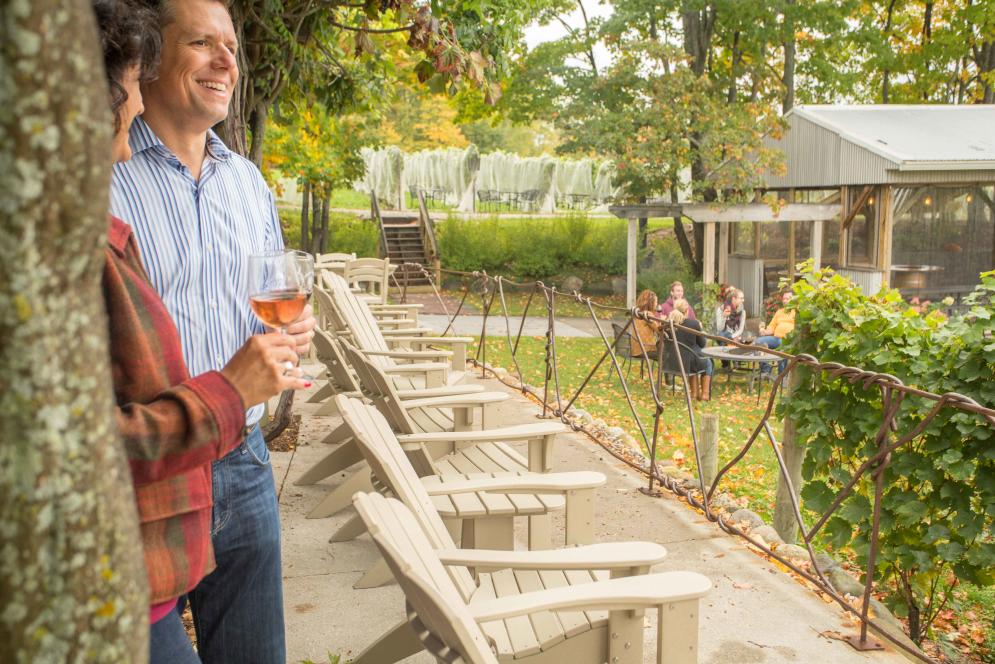 The sunny days, cooler nights, and Mother Nature's dazzling display make the fall a perfect season to meander up the Old Mission Peninsula. Stretching 19 miles north out into Grand Traverse Bay, and only four miles wide at the broadest point, Old Mission Peninsula is a breathtaking travel destination! Take in the frenzy of fall color and do a little wine tasting along the wine trail. Did we mention there are nine distinct wineries to visit? 
We've asked the experts from the Old Mission Peninsula Wine Trail for advice on how best to enjoy a fall wine tasting tour. Here are their tips: 
Plan a mid-week trip 
The tasting rooms tend to be less crowded during the week rather than the weekend. You'll get first pick of seats and views, staff will have more time to chat, and things will seem more relaxed. Not to mention, accommodations tend to be more affordable, and available, during the week.
Make your visit a two-day visit
With nine wineries along the wine trail, and a host of activities and things to see on the peninsula, why not make it a two (or more) day visit? Enjoy the personality and vibe at each winery as well as incorporating a hike, sightseeing at the Mission Point Lighthouse and dining at one of Traverse City's fine restaurants.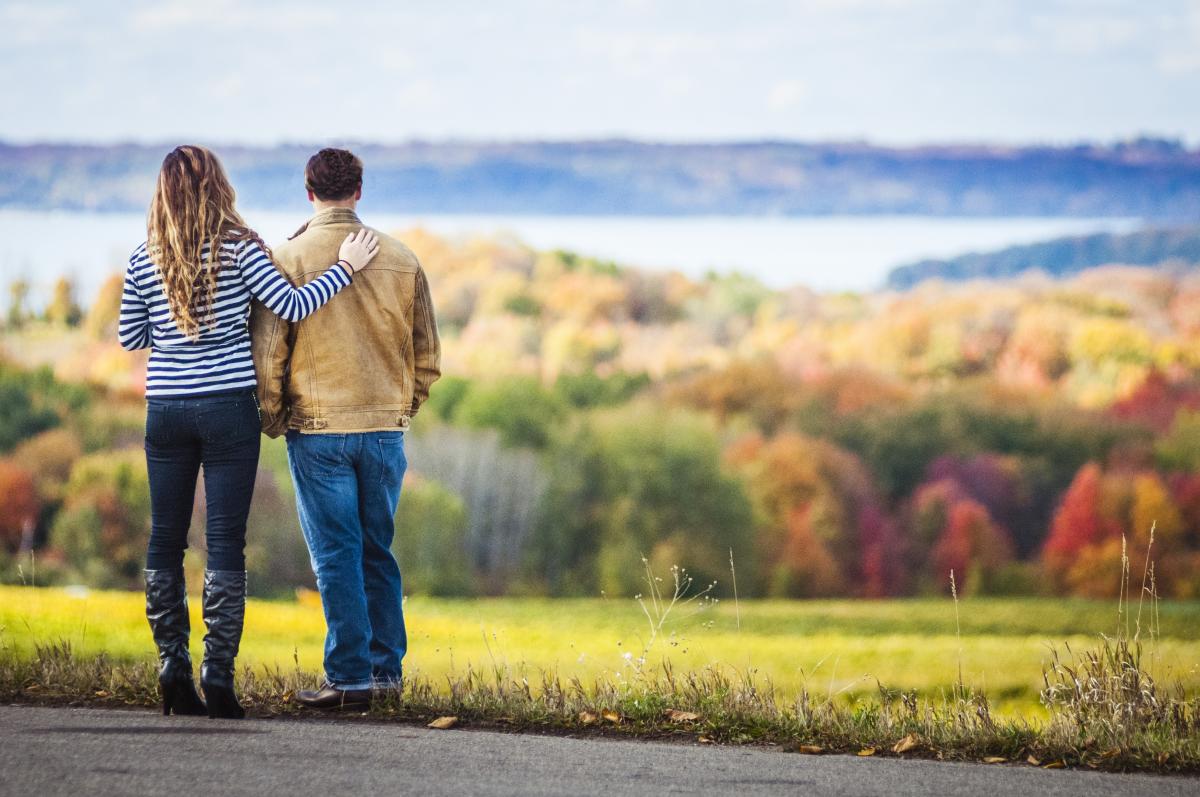 Experience the bounty of harvest time on Old Mission Peninsula
As you travel along the wine trail, take time to stop at The Secret Garden for u-cut sunflowers and dahlias. And don't forget about the farm stands along Center Road, where you can stock up on fresh fall produce such as apples, pumpkins and squash. 

For groups of eight people or more...
Plan your itinerary and call each winery 48 hours in advance to make a tasting reservation. Each of the nine winery's hours and phone numbers can be found in one place on the wine trail website. 

Dress in layers
Mother Nature can be fickle. The mornings tend to be cooler and you may want a jacket until the afternoon sun warms the area. Be prepared and wear layers.


Ask questions
The tasting room staff have a wealth of information and knowledge. They want to answer your wine-related questions. If you have a favorite type of wine, let them know. They will make suggestions and guide you towards the right wine selections.
Eat!
Make sure you have a healthy meal or a hearty snack before heading out on the wine trail. In addition, many wineries offer cheese and charcuterie -- plus other snacks. Pack a picnic, or stop by the Old Mission General Store for quick bites. If you're heading out in the afternoon, or need fuel after a day of wine tasting, there's also the Jolly Pumpkin or the Peninsula Grill -- both conveniently located along the wine trail. 
Special events, games, live music and special offers at the wineries
From vineyard and cellar tours to bocce ball and cornhole, wine dinners, seated tastings with food, seasonal events and wine education talks, a trip to the Old Mission Peninsula Wine Trail is much more than simple tastings. Find most of these events online, or by signing up to receive the monthly Old Mission Peninsula Wine Trail eNewsletter.
Plan a designated driver or book a wine tour
Remember that a few samples can add up! Plan ahead, or book a ride with one of the local tour operators. We want to make sure everyone along the peninsula stays safe. There are also a couple small cab companies and Uber service around Traverse City. 
For additional information on the Old Mission Peninsula Wine Trail, and upcoming wine trail events, visit ompwinetrail.com