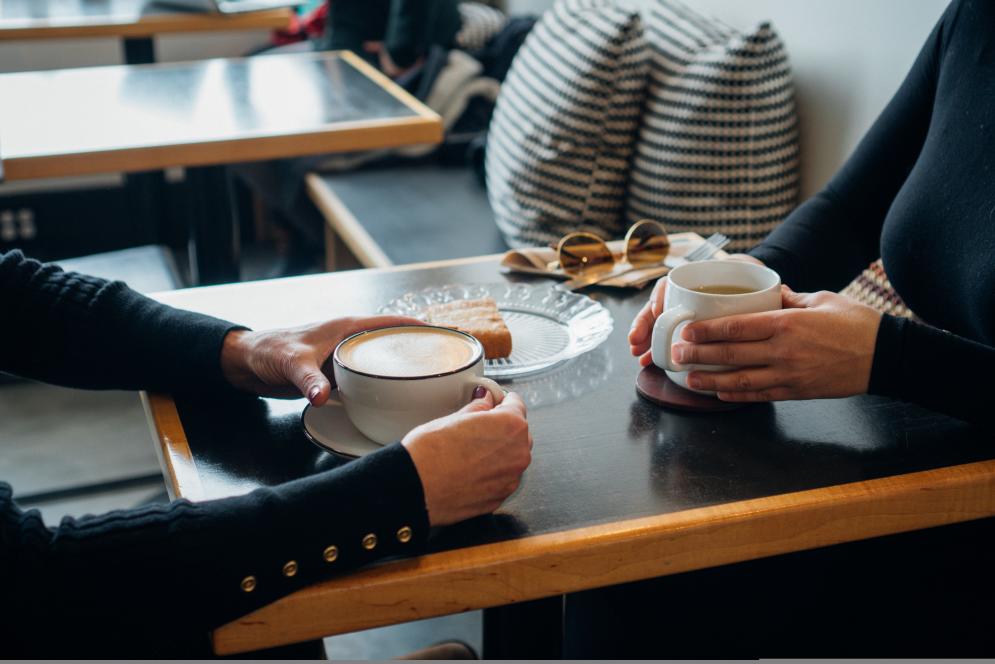 Mineral C: Comfort. It's a top priority when you're cashing in that precious PTO and, let's be honest, it's a fun one to throw a little money at. So here we go, we're taking you to the wonders of the great indoors and indulging in four-season comforts of Traverse City. A/C and heat included---these aren't necessarily adventures, and they're certainly not "roughing it." These, simply put, are our top picks and suggestions for staying inside.
WINTER 
For some serious Narnia vibes, get your crew to Traverse City in the winter. Stay cozy inside with hearty eats and drinks, sip beers in an igloo, and anticipate a warm, glowy ambience in every nook you cuddle into. Start with Traverse City Restaurant Week where you can dine locally at discounted prices with specially crafted menus, most offering three different courses. Get your arts and culture fix at a play, musical, cultural performance or concert at one of our intimate venues. Interlochen Center for the Arts, City Opera House, Old Town Playhouse and Dennos Museum are among the best.  
SPRING 
To be clear, spring is kind of a flaky lady in these parts. She comes without notice and leaves just as quick, sometimes giving us summer and winter temps in the same day. But you know what's consistent? Being inside. And it also happens to be nicely discounted with off-season pricing, minimal crowds and a sudden burst of lush greens and cherry blossoms. (Lol obviously viewable from the indoors -- Top of the Park downtown or Aerie at Grand Traverse Resort and Spa are top picks.) 
You can also head over to the The Village at Grand Traverse Commons to explore the halls of the underground shops and bistros, stock up on fresh local goods at the Indoor Farmers Market (November-April), or brush up on your Traverse City history with a guided tour.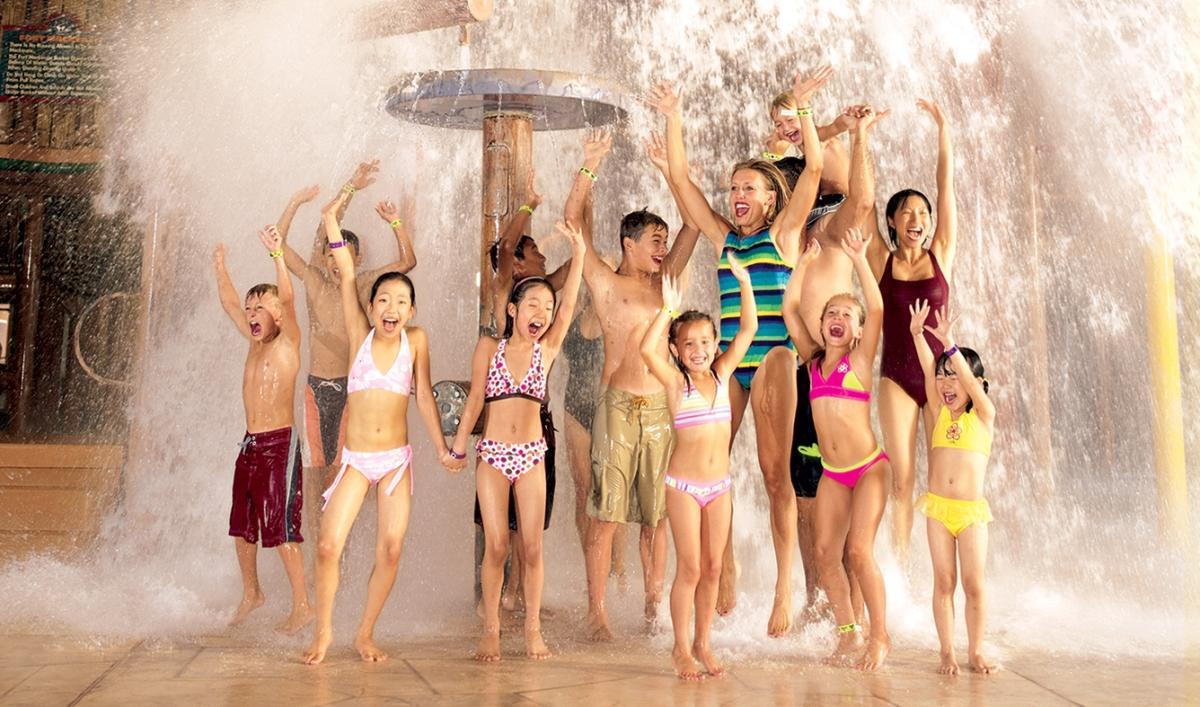 Stock on a spring break idea? How about some resort living? Basically a cruise ship out of the water, spending a few days at a fully-stocked resort fills that spring break void. Get rowdy at indoor pools and waterparks, decompress with indulging spa treatments, and finally, milk those two beautiful words -- room service. Try Great Wolf Lodge or the Grand Traverse Resort and Spa. 
Lastly, you can spring into creativity during the Downtown Art Walk in early May. Meet regional artisans doing their thing in downtown shops, peruse the new spring styles, all while sipping local wines. 
SUMMER 
We love that sun-kissed glow and can rock beach hair for days, but girl, that A/C though. With July heat blazing into the 90s, sometimes you need to find a dark room, kick back and literally chill out. These are a few favorites for staying sharp in the summer (if you don't use it, ya lose it), for taking the edge off that family vacation, and for zoning out entirely with a big bucket of buttery popcorn.  
Dennos Museum: Located on the Northwestern Michigan College campus, the collection holds more than 2,600 artworks. Ranging from historic to contemporary, from regional to international, the entire family can devour a full day escaping inclement weather.  
Wine touring: There are about 40 different wineries to love throughout the region, all bragging in their views of the lakeshore and lush countryside. Bring a DD or hire a shuttle.
Traverse City Film Festival (late July-early August): Get a view of the sparkling constellations above West Grand Traverse Bay in the comforts of a plush seat, controlled climate and sans mosquitos. The State Theatre is the crowning jewel of the Traverse City Film Festival, but you can enjoy movie magic at about 10 different venues.  
AUTUMN 
It's the harvest season, so rest assured that the entire region is wrapped in flannels and pumpkin spice. Whether you're in the mood to wine tour and color peep as you wind the peninsula roads, or maybe you prefer a quiet corner in a coffee shop downtown, it's all here. Prepare to fall in love. Here are suggestions. 
Distillery tours: The distilled spirits produced by Traverse City vintners and micro-distillers carry distinctive flavors. From fruit brandies to small-batch vodkas and whiskeys, there's a wide variety for any spirits aficionado. Looking for a ride? Try one of these options.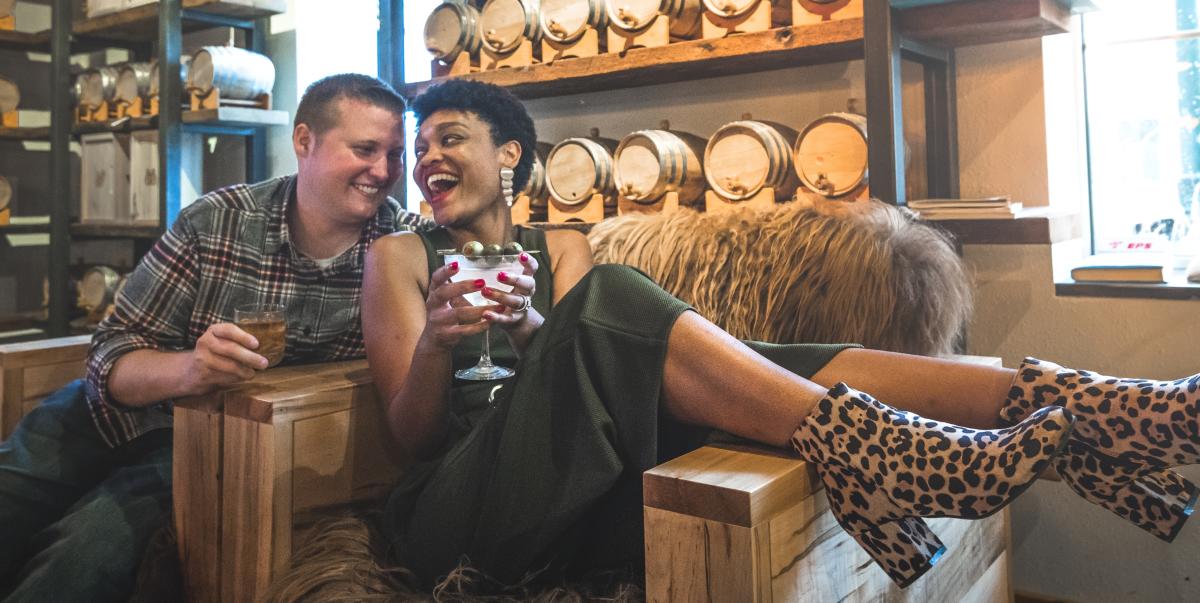 Traverse City Beer Week (mid November): Celebrate the craft beer scene with seven days of beer tastings, dinners and workshops. 
NHL Prospect Tournament/Detroit Red Wings Training Camp (early-mid September): It all goes down on Centre Ice with the newly updated rinks for spectator safety. See the players in an intimate setting and size up the new competition.