Did you know one of the largest redevelopment projects in the western hemisphere is in Traverse City's backyard? The Village at Grand Traverse Commons was once a state-run mental institution housing thousands of patients before it spent more than 10 years sitting vacant. Since the massive redevelopment undertaking that began in 2001, the Traverse City State Hospital has been given new life and an incredible community has flourished there. 
An Overview of The Village Community
Beyond the boutique shops and restaurants, the village is home to just under 100 unique businesses such as hair salons, a pilates & a yoga studio, tech companies, law offices, counseling offices, a functional whole health medical office, an event venue, engineering and architectural firms, the Q100 radio studio, the National Writers' Series, and a year-round farmers market. 
The Village is also home to more than 200 residences in a variety of housing styles including affordable housing apartments, an all-inclusive residential club for seniors, high-end luxury condos in transformed patient rooms, and high-end luxury condos in the historic warehouse. 
In addition to everything else, in their back yard is the Grand Traverse Commons Natural Area with 140 acres of unpaved trails for hiking, biking, and snowshoeing.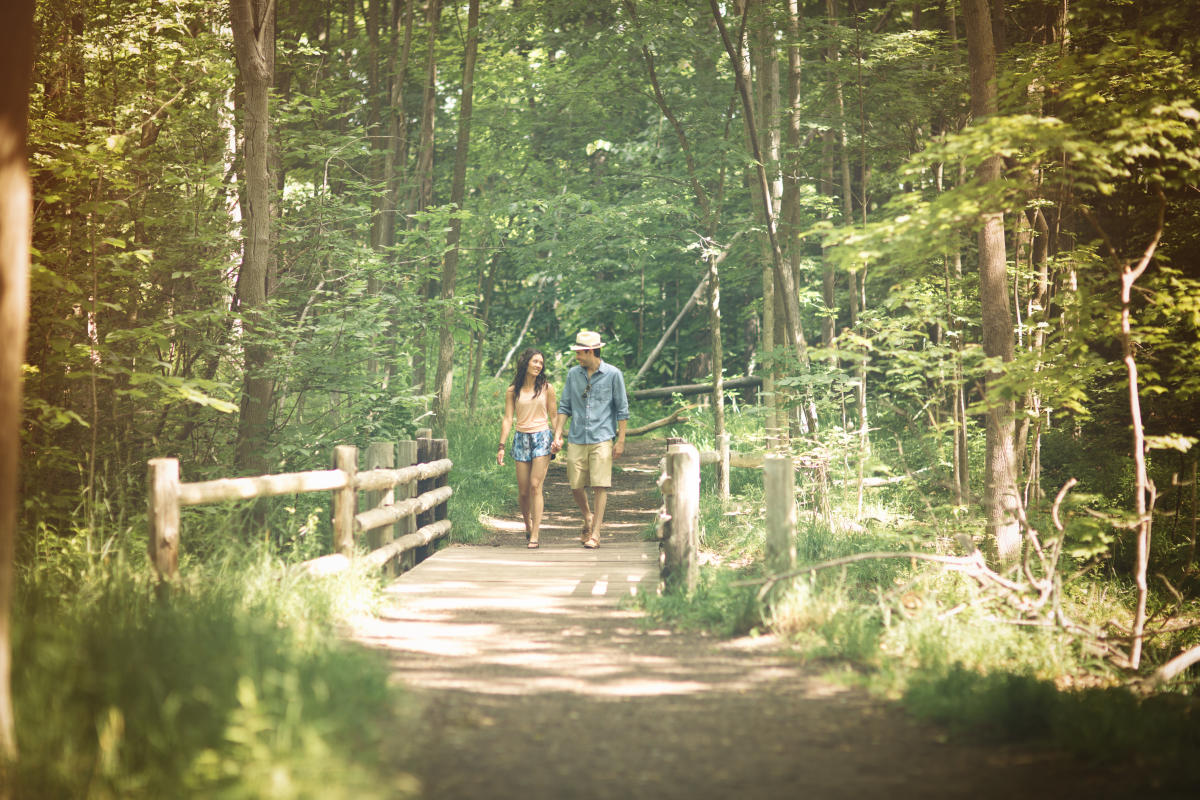 Tip: If you go hiking, keep an eye out for these awesome attractions 
If you're interested in hearing first-hand accounts of the staff member's experiences at the Traverse City State Hospital, check out the Oral History Project.