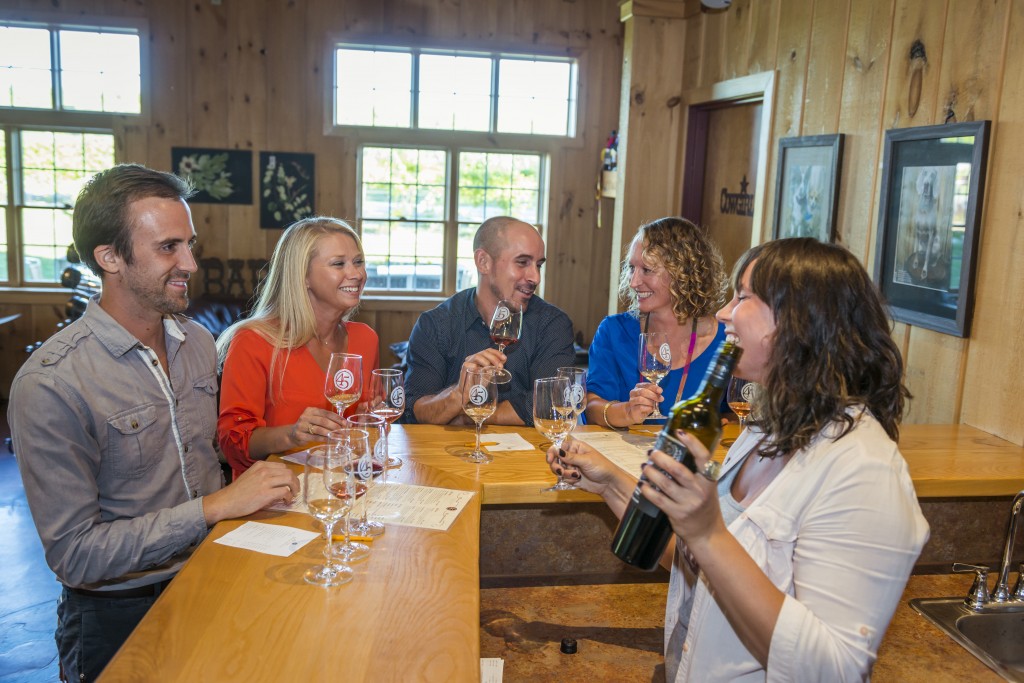 The Reds are coming! And wine lovers in this northern Michigan resort area couldn't be happier. Over the past 20 years, the vineyards of Traverse City's Old Mission and Leelanau peninsulas have gradually established an international reputation for the quality of their white wines, especially their Rieslings. Almost lost amid all that attention, however, has been the transformation of the region's red wines into a force to be reckoned with. But the winemakers of the scenic Leelanau Peninsula, just northwest of the city, have been quietly celebrating the growing excellence of their red wines each autumn with a whimsical tasting event called "
The Hunt for the Reds of October
." This year's Hunt will be held on the weekend of Oct. 24-26, when each of the peninsula's 23 participating wineries will offer free tastings of selected red wines. "We're growing great reds on the peninsula, and we look forward to sharing them," says Alan Eaker, owner of
Longview Winery
in Cedar. "Our Pinot Noirs are light and aromatic, showing more of the true characteristics of the grape varietal than many other regions. Our Cabernet Francs and Merlots are bigger and more complex with a memory of the Leelanau Peninsula in every glass."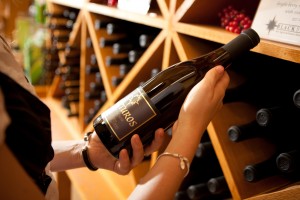 Among red-wine grapes, the most widely-planted in Traverse City is Pinot Noir, a variety that makes light, complex wines, often with a peppery taste. Almost as popular in the area is Cabernet Franc, a more full-bodied red with ripe plum and blackberry flavors. Merlot is grown in selected areas here, too, and a few wineries make it into a stand-alone wine -- but most use it as part of a blend, sometimes called a
meritage
. Another Traverse City variety used mainly in blending is the rich, fruity dark Syrah, or Shiraz.And an increasingly popular cold-climate red is Blaufränkisch, a dark-skinned (almost blue) grape that makes rich red wines with a full spicy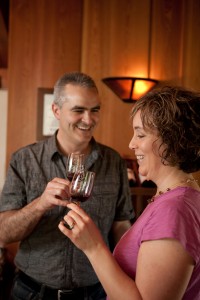 character. A mark of the local wine industry's growing confidence in the quality of its reds is a new event in this year's Hunt for the Reds of October: a Peoples' Choice ballot in which guests at each tasting will vote for their favorites in several categories. There's reason for their confidence, too. Leelanau reds and their counterparts on the nearby Old Mission Peninsula are increasingly sweeping up top awards in national and international wine competitions. Just this year,
Boathouse Vineyards
' Pinot Noir and the Baco Noir from
Leelanau Wine Cellars
won Best of Class at the 2014 Pacific Rim International Wine Competition, while the Blue Franc and Franc N Franc from
Shady Lane Cellars
each took a special Chairman's Award at the 2014 Riverside International. The Merlot from French Valley Vineyards and
Verterra
Winery's Lemberger each took a gold medal in the 2014 Tasters Guild International. Old Mission Peninsula reds have also been making a strong showing for several years. The Cabernet Francs at
Brys Estate Vineyard & Winery
 brought home a Best of Class/Gold from the 2014 Pacific Rim Competition and a 2014 Best of Class from the Los Angeles International Wine & Spirits Competition, while their Pinot Noir and Cab Franc each took gold medals in the 2014 Tasters Guild competition.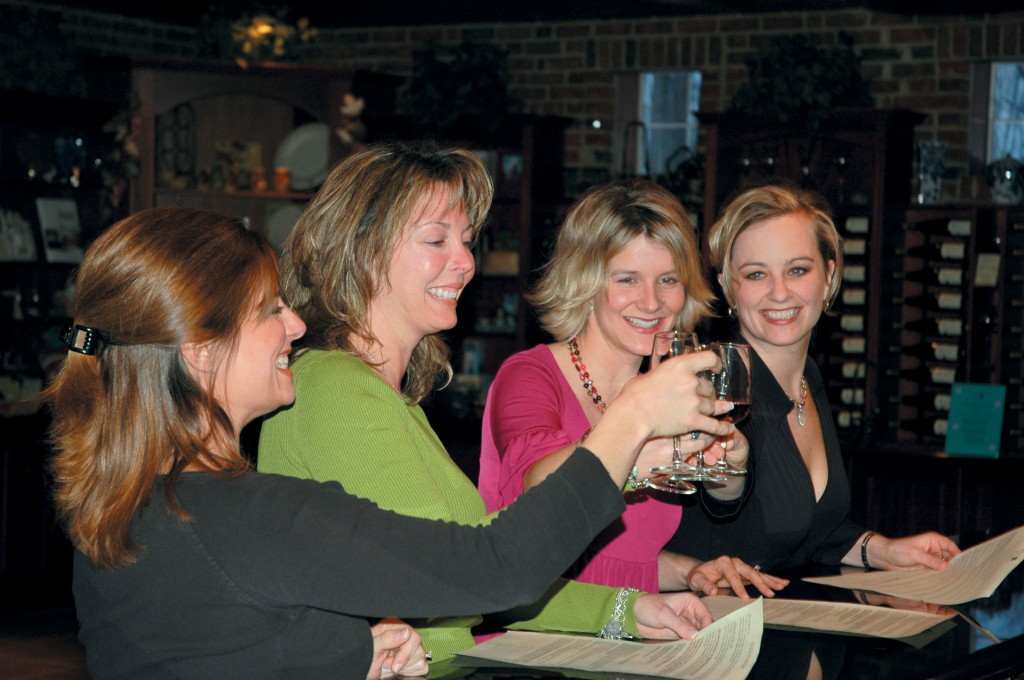 "It was not inappropriate to compare these wines to a classic French Chinon," said Master Sommelier Claudia Tyagi, one of six judges who awarded all the medals in the 2014 Harding Cup Michigan Cabernet Franc competition to two Old Mission Peninsula wineries,
2 Lads
and Brys Estates. "Our best wines demonstrate the class, structure, and nuance of the finest old world, 
terroir-
driven wines." One Old Mission vintner is taking extraordinary steps to create an entirely new family of red wines. Marty Lagina of
Villa Mari Vineyard & Winery
, has almost 60 acres of Sangiovese, Nebbiolo, Cabernet Sauvignon, Malbec and Syrah grown under shelters that allow him to extend the growing season by as much as six weeks. And his tasting room, slated for a 2015 opening, will feature a 3,000 square-foot wine cave where his Italian-style reds can be properly aged. It hasn't always been easy to persuade wine consumers whose idea of a full-bodied red is a thick California Cabernet or a "fruit bomb" Syrah that the qualities of Traverse City reds – light, fruity, and rich with subtleties that are usually missed in "meaty" hot-climate wines – are something worth pursuing. What usually clinches the argument, say local vintners, is pairing the wines with food; once people experience how those northern reds complement a meal, they're usually won over.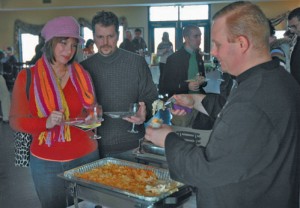 Speaking of food pairings, wine lovers who fail to make The Hunt for the Reds of October, can participate in one of Traverse City's most popular wine/food pairing events on Nov. 29. It's the
Great Macaroni & Cheese Bake-Off
, a "comfort food extravaganza" where the eight wineries of the
Old Mission Peninsula
partner with chefs from local restaurants to create the perfect pairing between mac & cheese and wine.