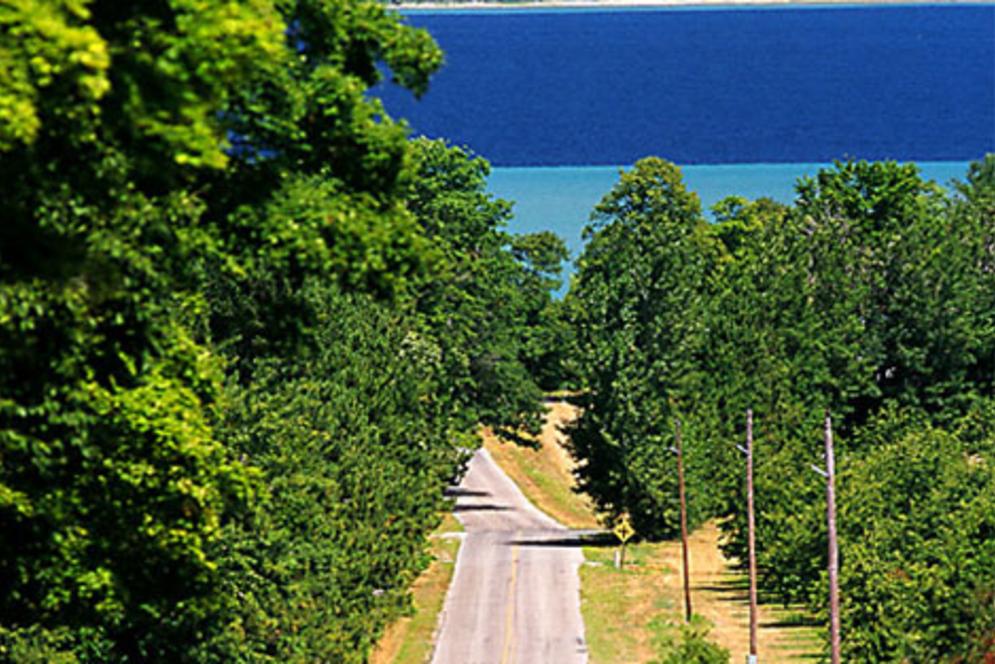 It's sticky-hot, one of the final days of summer, and my feet have a mind of their own -- they're taking me past my parked car and toward the sparkling waters of West Bay. Water. Cold, refreshing water.
I come to the end of Maple Street, the sweet bakery smells greeting me as I run past Bay Bread and turn the corner taking me closer to the beach. I stop at the crosswalk, then sprint across the busy Parkway, keeping up a steady pace until I reach the quiet, sandy shore.
After six sweltering miles on hilly trails and steaming city streets, I've earned this dip in the Bay. I tear off my socks and shoes, toss my watch and sunglasses on the pile, and jump in. The chilly early-morning water is a jolt to my sweat-drenched skin, but my muscles nearly sigh in relief. I dive under once, then turn to float on my back, staring at the cloudless sky, the swoosh of cars and trucks driving past fading as my head falls below the surface.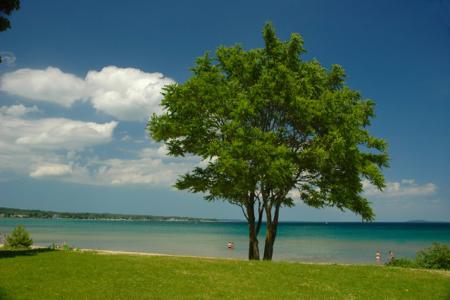 There's nothing quite like the feeling of swimming -- well, more like soaking -- after a hard run on a humid day. It's one of my most favorite pleasures in life. Living in Traverse City, there's plenty of places to achieve this bliss, of course -- whether it's inland lakes (I'm partial to Spider Lake, where my dad lives and I have a favorite 10-mile loop), or the Bays (I've enjoyed post-run dips most often near West End Beach after navigating downtown streets, and Traverse City State Park on East Bay is where I've soaked my fatigued calf muscles after especially tough training runs out Old Mission Peninsula).
I've discovered that my love of running is as much about the landscape surrounding me as it is about the activity itself. I'd like to think I'd be a runner no matter where I lived, but there's no doubt that northern Michigan's year-round beauty helps fuel my passion for this sport.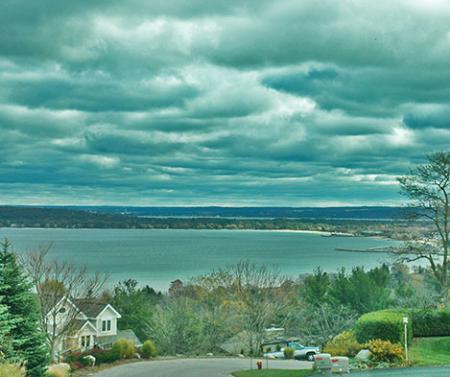 Aside from beach side running and breathtaking water views -- trust me when I say the reward that is the scene atop Wayne Hill never, ever gets old no matter how many times you run up that steep incline -- I'm a trail lover at heart who relishes tree-lined dirt paths and wood-planked bridges. Getting lost in thought on hours-long runs is my way of re-centering when life gets busy. Earlier this summer, as it began to rain hard on a morning I planned to run my neighborhood trails, I couldn't lace up my shoes fast enough. Crazy as it may sound to some, running in the rain in the woods, with all that lushness around me, makes me feel alive.
Eight years of running, in beautiful spots across Michigan and throughout the U.S., have taught me this: traveling by foot is the very best way to truly see and know a community. I've been surprised to realize just how well I now know my own hometown of Traverse City. Though I grew up here, it's only as a runner that I've become intimate with street names, even the most out-of-the-way ones, both on the east and west sides of town. I know exact distances between neighborhoods and businesses and landmarks, thanks to the many miles logged throughout the past several years. (Go ahead, ask me just how many miles is between the Boardman Lake trail and the Village at Grand Traverse Commons, or from the Open Space to the start of the Bayshore Marathon route. I could tell you about the short-cuts to and from these places, too.) It's a runner thing. Run long enough in a particular area and it's just how your brain works. Half-mile from here to there. Seven miles flat from this place to that spot.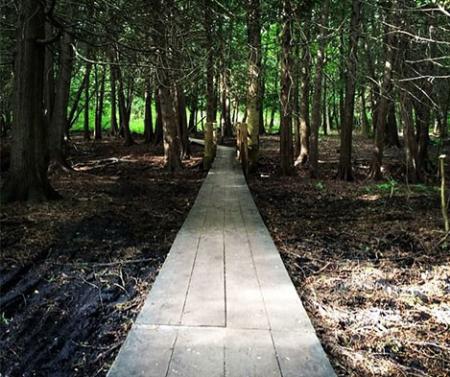 I love that running in Traverse City includes picturesque views no matter the time of year, and in fact the changing seasons only add to the variety of experiences you'll have while pounding the pavement or taking to the trails. Winter running is especially interesting, and this past year, as we endured an especially long and brutal season of snow and cold, running revealed new treasures: water frozen hard enough to run on; diamond-like ice crystals strewn along the shoreline as West Bay (finally) began to thaw; and the sounds of ice cracking as it melted along East Bay during a 17-mile training run. My hope is to keep running, for as long as I am able -- to remain healthy and strong in body and mind, and to stay connected with this gorgeous place I call home.