Christmas is less than three weeks away - it came up awfully quick this year, didn't it? We've been sharing ideas with you about where to go when you're looking to find gifts for those certain people on your list and today we've got more: gifts for her, for him, for the kids and for the people who can sometimes be difficult to buy for (i.e. your boss, in-laws, etc.)
FOR HER
There are a million things that you could give a woman during the holidays - although we would suggest staying away from work-out DVDs or a gym membership, just to be safe. Downtown Traverse City has so many boutiques for apparel, shoes, jewelry, and home decor there are too many to list, so we've picked two to help you get started.
It's a common truth that we hear over and over - women don't take enough time to take care of themselves. The holidays offer the perfect opportunity to encourage her to do so, and that's where Green Island Earth Friendly Goods can help you out. Their collection of body care - organic lotions, bath salts, body scrubs, etc. - paired with some of the softest bath towels and robes I personally have ever felt, are a winning combination for any gift.
Next up, Venus. A store named after the Roman goddess of love and beauty knows a thing or two when it comes to women. They carry some of the most popular cosmetics brands  - many which you won't find anywhere else in town. If you're sticking with the theme of pampering, they also have an amazing selection of fragrances and body oils that are sure to please any lady on your list.
For the ladies reading this, don't forget to check out the annual Ladies' Night in Downtown Traverse City on December 12th from 5pm-9pm.  Shopping with your closest girlfriends, special sales, food and drinks - need we say more?
When it comes to shopping for men, practical gifts make sense. That's not to say that the new gadgets and tools aren't wonderful gift options, but being practical is sometimes just as exciting. Let's be honest, who doesn't love getting new socks under the tree?
For 47 years Captain's Quarters has been helping suit the needs of men with high-quality casual and formal wear. When you walk through the door you'll know you're in the right place as soon as you see the variety of dress shirts, sport coats, pants and ties.
Head down the block and across the street to Votruba Leather Goods and you'll find the largest selection of luggage, wallets, briefcases and travel bags of anywhere in town. The store has been open since 1874, which means they are the downtown authority when it comes to leather goods.
Gentleman, now it's your turn! The annual Men's Night in Downtown Traverse City is Thursday December 19th. It's a salute to men giving you the chance to get your gifting taken care of while you hang with your buddies. The best part - aside from the sales, food and refreshments - most stores will offer gift-wrapping so you'll literally have your gift giving all wrapped up!
There's something very special about watching kids on Christmas morning as they realize that Santa was in their house and he left behind some goodies.  So where does Santa go to find those goodies (let's say for the sake of this post that his workshop is under construction)?
Shopping downtown for the kids offers you a selection of unique toys, games and accessories  - not things you could find everywhere, and Sweet Pea has them all. Tutus in every color for the little ladies (and accessories to match!) and baby gear you didn't even know you needed, not to mention blocks that even Oprah's talking about.
In a time when everything seems to be done electronically it's important to give kids the chance to unplug and venture into their imagination (yes, we realize you are currently reading an online blog but remember, we're talking about the kids!) Brilliant Books has a full children's section with everything from the classics to local favorites to holiday stories making this time of year extra special.
A staple store of Downtown Traverse City for the past 29 years has been Toy Harbor, and their name says it all.  The store is packed (and that is not an understatement) with unique toys, games, puzzles, stuffed animals and more for children of every age.  It's a idyllic toy shop that would take any of us adults right back to being seven years old again.
DIFFICULT PEOPLE
Sometimes gift giving can have an added pressure to it because of who the gift is going to - yes, we're talking about your boss, your mother-in-law… you get the idea.  When it comes to these situations, don't over think it!
You can't go wrong with a wonderfully scented candle - it's a perfect gift for anyone. The key though is to make sure it's a quality candle and the place to go for that is the Candle Factory. They have candles and accessories in every color, scent and design style you could think of.
Another great option for anyone, books.  We've talked about it before for the kids, but books make wonderful gifts for anyone and here's why: everyone has interests. Even if people don't particularly love to read, give them a book on their favorite interest or hobby and they will read it.
Finally, if you're still not sure and you would rather have someone to pick out exactly what they want, Downtown Traverse City sells gift certificates that are good at any of their merchants and restaurants. You can never go wrong with a gift certificate.
our first post
that there are over
100 shops downtown
and we've mentioned less than 20 of them, so grab your lists and your wallets and head out to see what Downtown Traverse City has to offer! Happy Holidays!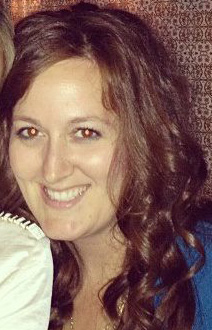 Who am I? My name is Rebecca and I'm a proud Traverse City native who might possibly suffer from OCD (Obsessive Christmas Disorder). I get overly excited to decorate with lights and garland and I may or may not be the person who starts listening to carols entirely too early. Happy Holidays!