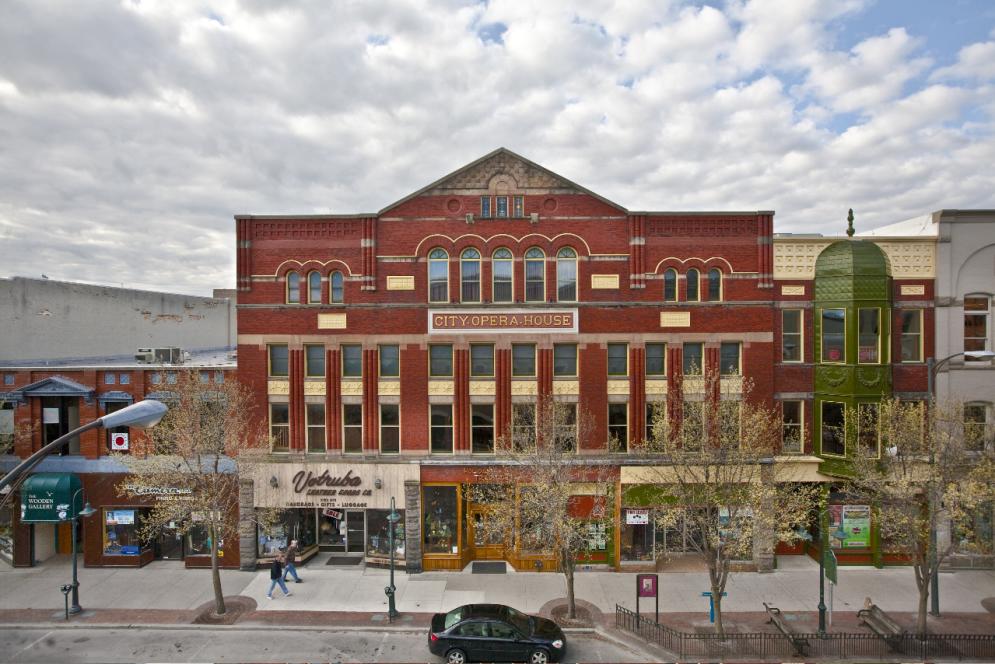 Many of Traverse City's most interesting structures are not only open to the public, but are places where you can have a nice dinner, do some shopping, relax over cocktails or enjoy a concert or a movie. The city's roots don't go very far back and our modest beginnings mean that we don't have a huge number of grand historic buildings. (Not to mention that the early ones were made of wood and had an alarming tendency to burn down.) But maybe that's why we treasure the ones we have!
Here are three of the city's interesting historic buildings and what you can do there:
The Big Daylight Candy Building (1904) -- now North Peak Brewing Company
Started in 1899, the Big Daylight Candy Company was so successful that it outgrew its two original factories before owners John & Anton Straub and George Amiotte, built this three-story brick building at the corner of Front and Hall Streets. The factory was a model of its kind, and continued to manufacture candies of all kinds until it closed in 1928. In 1997, the building became the home of North Peak Brewing Company, a restaurant and brewpub serving craft beers, wood-fired pizzas and a wide range of salads, burgers and sandwiches. A companion tavern, Kilkenny's Irish Public House, is in the basement, and both spaces were carefully renovated to display much of the buildings old factory fittings and beams. 
The City Opera House (1891) 
This ornate red brick building on the south side of Front Street is one of only six historically intact Victorian opera houses in Michigan. The first building in downtown Traverse City to install electric lights, the Opera House hosted plays, lectures, meetings, balls, concerts and vaudeville acts before closing in 1920. Fortunately, it underwent no significant renovations until the 1990s, when local citizens began raising funds and seeking grants to faithfully restore it to its former grandeur and preserve it for generations to come. It is now used for a variety of community meetings, dances and performance events in affiliation with Michigan State University's Wharton Center.
Park Place Hotel & Conference Center
Built by Henry D. Campbell on park land purchased from the city in 1873, the Park Place Hotel started as the Campbell House Hotel. Five years later, lumber barons J. Perry Hannah and A. Tracy Lay bought and upgraded the property to levels of opulence and service equal to the era's world-class hotels. Appropriately, they re-named it Park Place. In 1930, completion of a 10-story tower made it Traverse City's tallest building. Atop the tower, a 25,000 watt symbolized its far-reaching hospitality. Today, the Park Place Hotel is a designated Michigan State Historic Site.