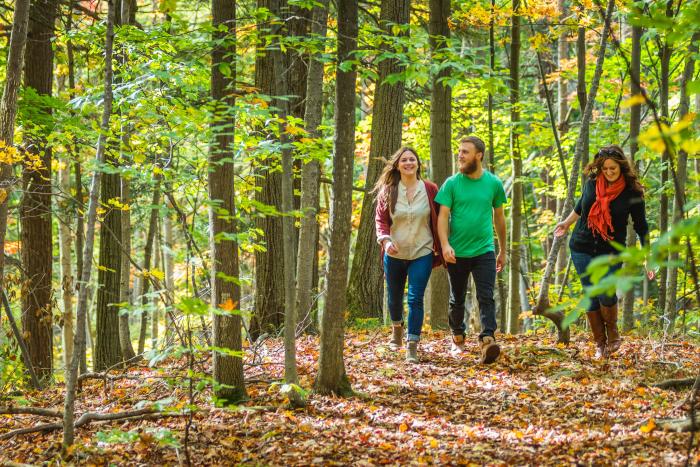 With more than 12,500 miles of state-designated trails to explore (and many of the most serene and beautiful pathways right here in northern Michigan), the Great Lakes state is a haven for off-road exploration. Whether on foot or bike, the trails this time of year are particularly scenic as fall's colors emerge.
And in case you needed another reason to get out there, Michigan Trails Week kicks off this Monday, Sept. 22. Here's how to make the most of your next trek:
KNOW YOUR TRAIL
The beauty of taking to the trails is the sheer variety of both the terrain and surrounding landscape. For a more urban trail experience, the TART Trails provide smooth, paved pathways along with ample opportunities for pit stops, whether it's to take in the views of sailboats on West Grand Traverse Bay and a peaceful creek on the east side of the city near the state park, or to check out a trailside restaurant or coffee shop. Yearning for a little less bustle? You'll find wood-planked bridges along winding trails behind the Village at Grand Traverse Commons and picturesque single-track across town on the Vasa Pathway.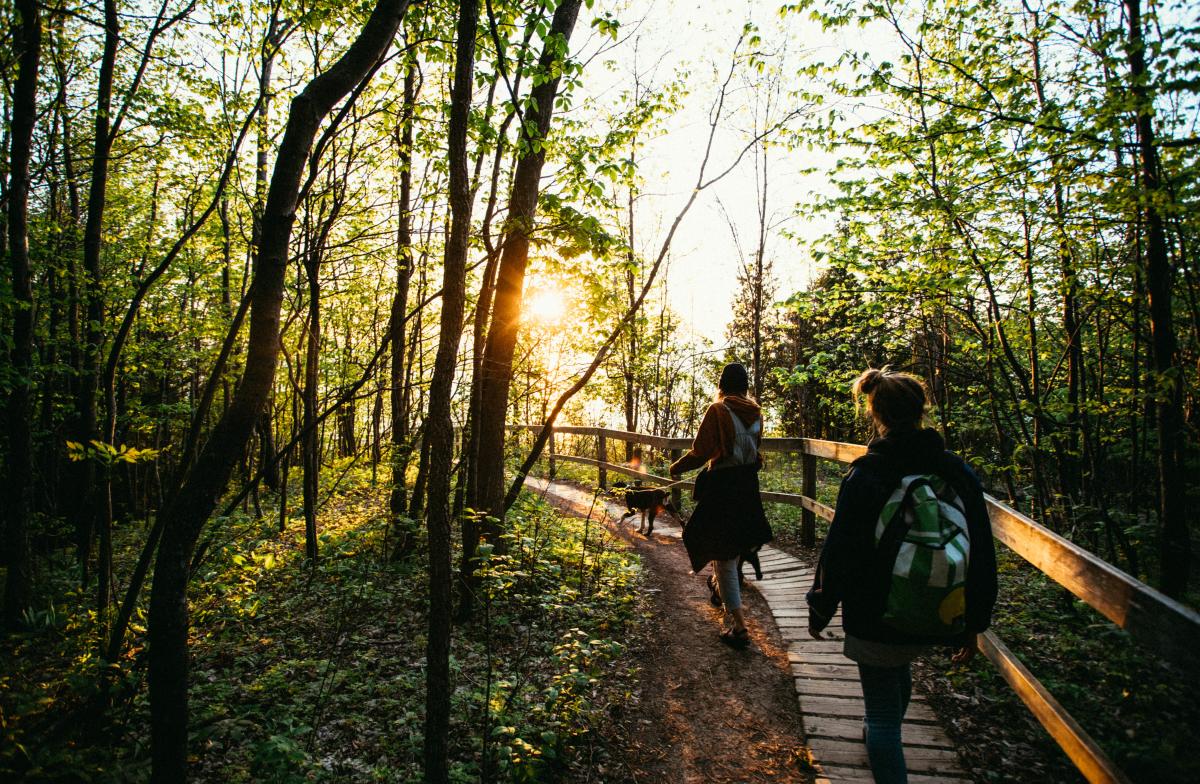 GEAR UP
Going long or just out for a shorter excursion on the trails, don't forget your water bottle. Bringing along some snacks is a good idea as well. For running and hiking, proper shoes can make or break your trail experience. Give trail running shoes a try—they can better handle rugged terrain (i.e. they help reduce the chance of ankle rolls). And if—when!—they get wet or muddy, my go-to remedy is to remove the insoles and stuff with newspaper overnight.
STAY SAFE
When going off-road and into the woods, it's smart to go with friends or your four-legged companion. If you do go solo, make sure to tell someone where you are going and which trail, and bring your cell with you for safety. At trailheads, make sure to acquaint yourself with the trail system—and grab a map if one is available. Be sure to stay aware of what's going on around you.
SIGN UP FOR A RACE
Take your pick from paved and dirt trails featured in running/walking events taking place this fall in the area. Consider signing up for: the Sleeping Bear Marathon, Half Marathon and 5K on the Sleeping Bear Heritage Trail this Oct. 5; the Vasa 25K, 10K or 5K on Nov. 9; or the Great Beerd Run 5K at the Grand Traverse Resort and Spa, also on Nov. 9.
You May Also Like