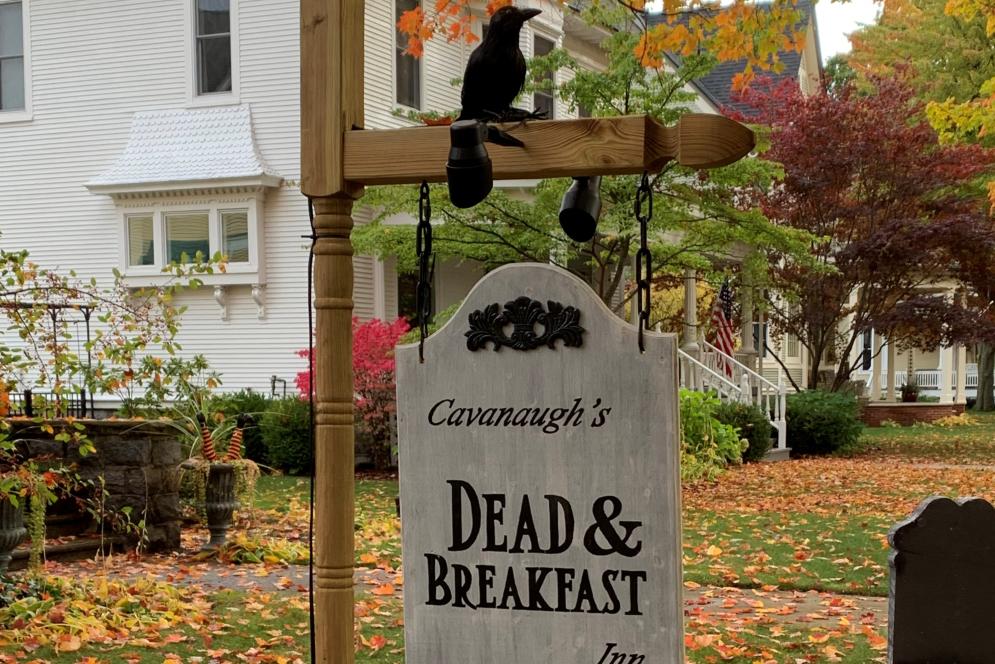 Traverse City's Central Neighborhood Historic District is known for it's Victorian Style houses and tree-lined streets. Now matter what time of the year it is, this neighborhood is delightful for city walks, but during the holidays is when the spirit really comes alive!
Halloween in Traverse City takes on a whole new meaning when you wonder down Sixth Street or further south on Oak to Ninth and Tenth streets. You will really be surprised by how much the residents put into their displays!
Here are some of my favorite scenes.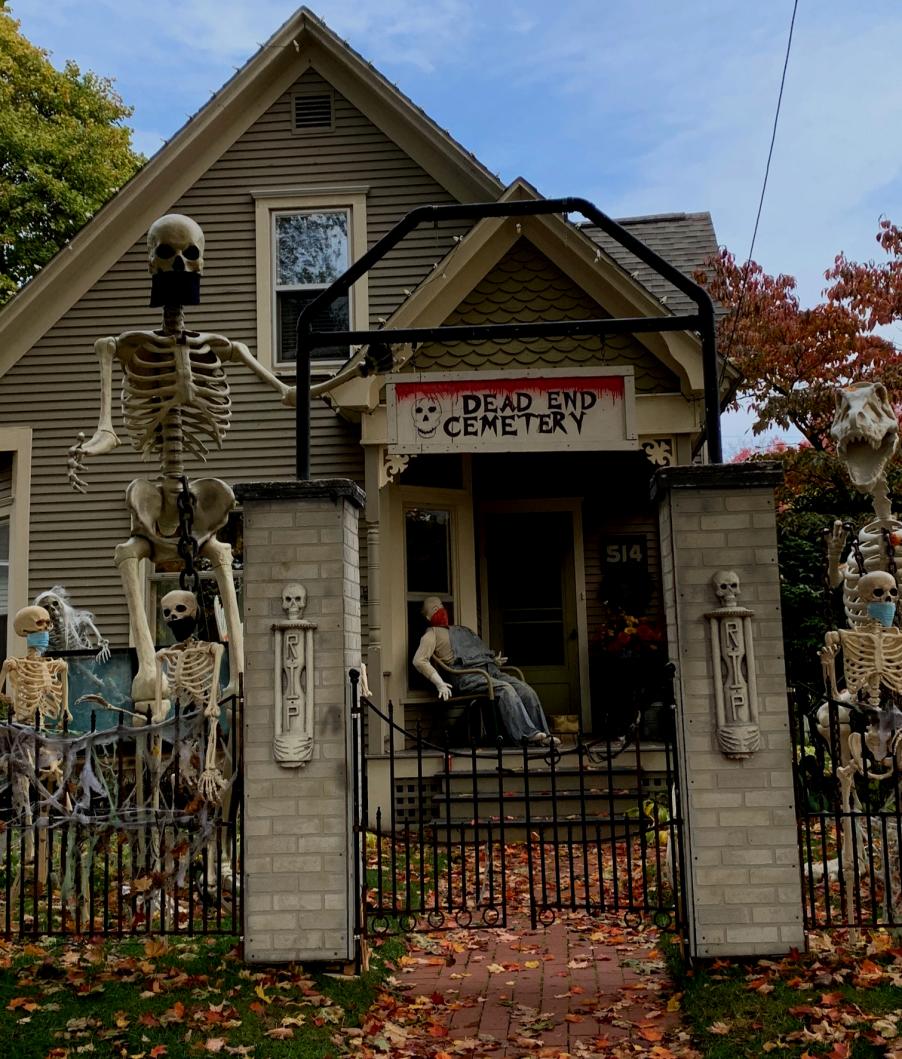 Not for the faint at heart! This cemetary has the biggest skeleton I've ever seen. Be warned, little ones may find this a bit too scary.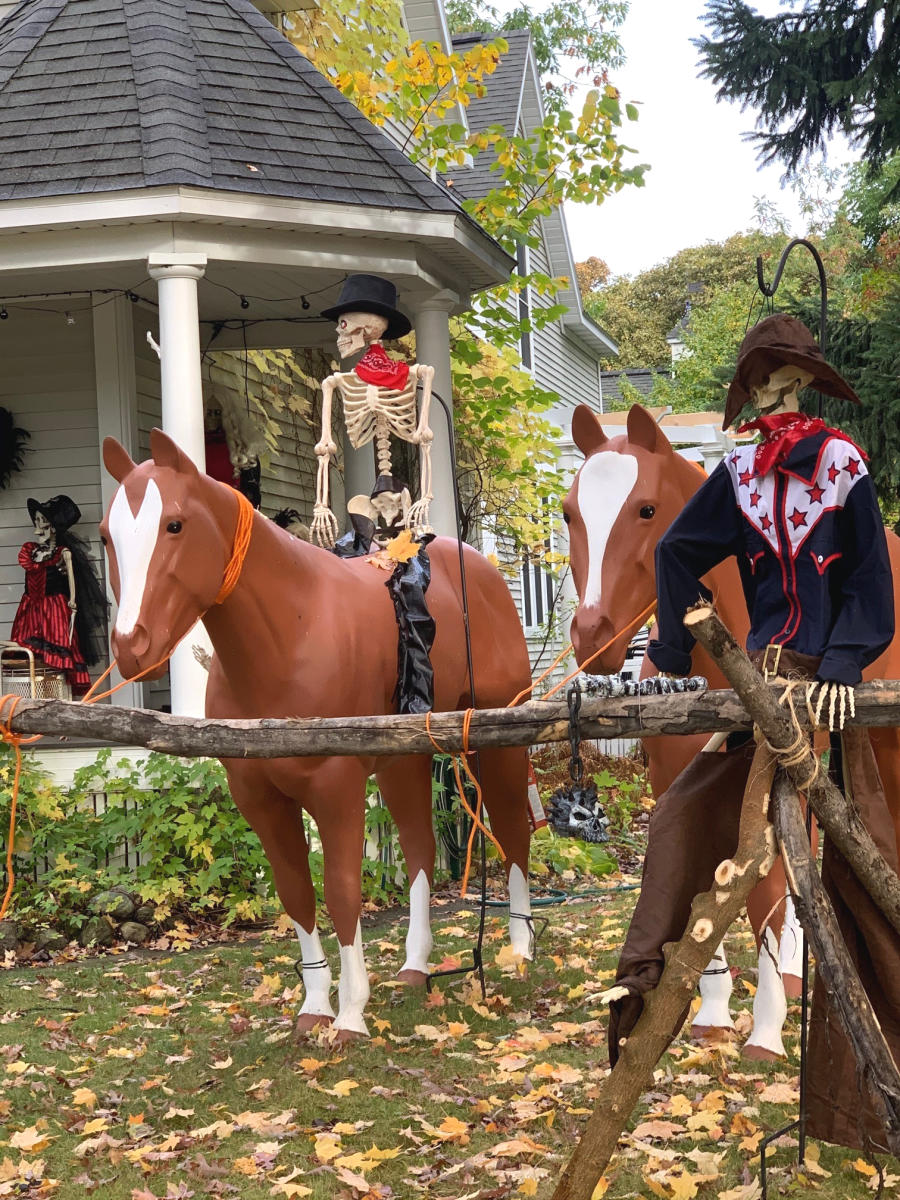 Something a little less gory, but equally as fantastic! And because horses are always a hit.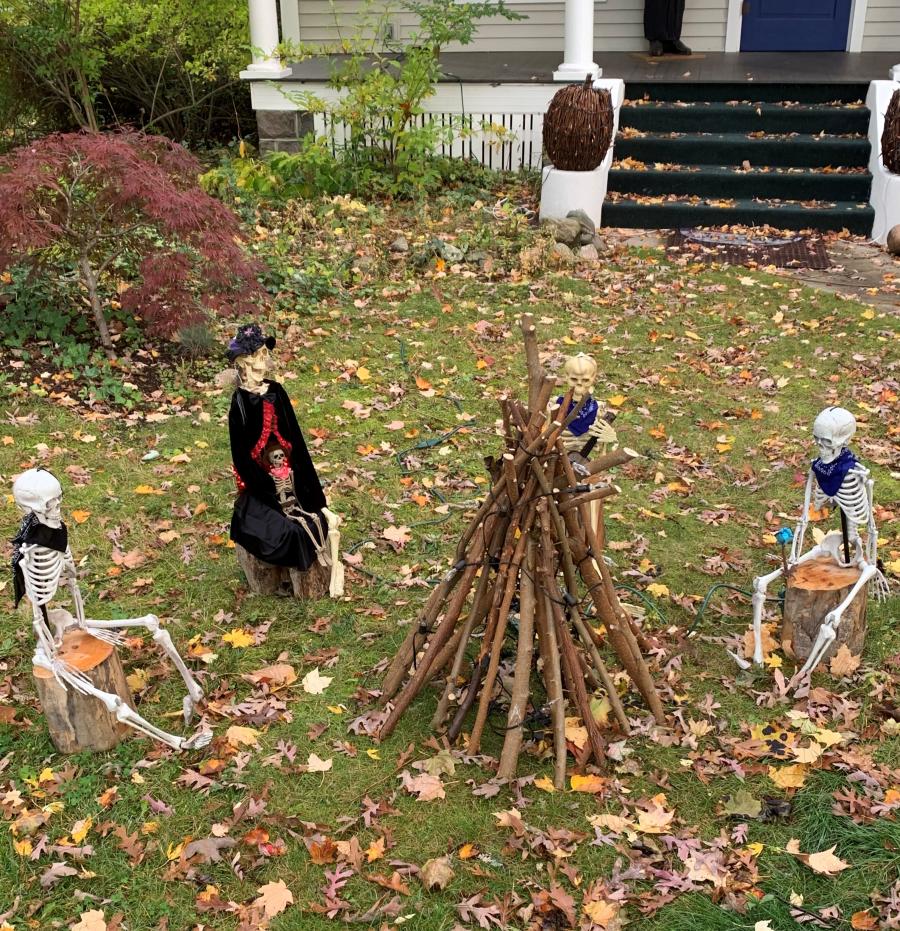 Bonfires in Traverse City should definitely be a part of your plans, just don't stay this long! 
More displays and Halloween fun can be found all around Traverse City. For additional ideas on what to do check out our recent story 5 Creative Ways to Celebrate Halloween.