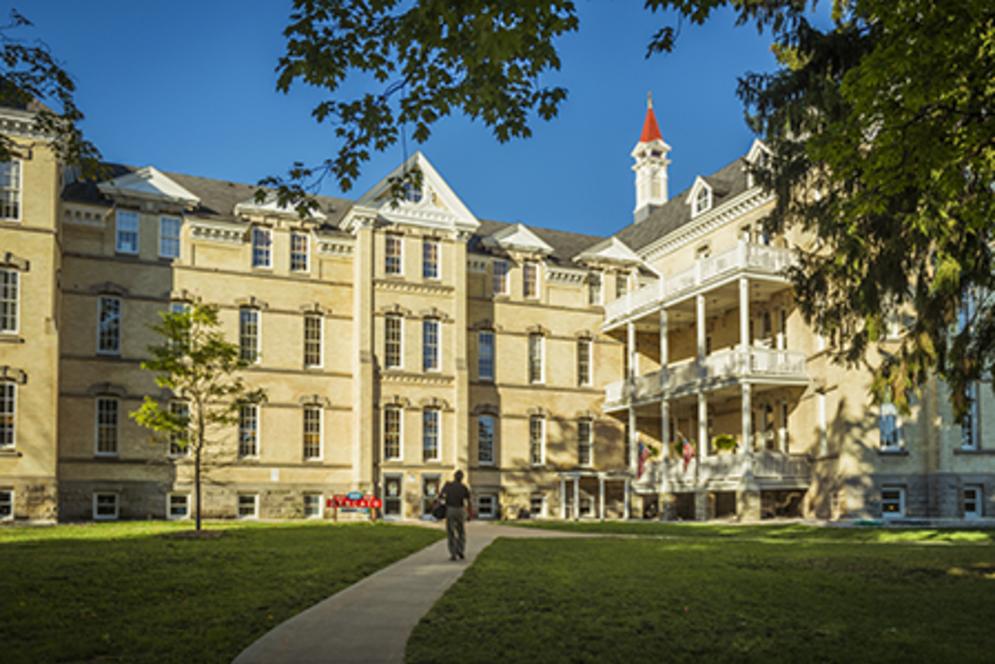 For over a decade, one of our star attractions has been the Village at Grand Traverse Commons -- Traverse City's former mental hospital -- whose stately buildings are being transformed into a bustling residential and entertainment district. More recently, though, the old asylum is attracting visitors who want to get a last look at its eerie halls, tunnels and garrets before they've all been turned into ritzy condos, restaurants and boutiques. Guided tours through the site's unrestored buildings are now a hot ticket at The Commons, says spokeswoman Tricia Phelps. "The word has gradually been getting out, and now tourists are starting to find out about this chance to go behind the scenes," she says. "People have always been interested in exploring these old buildings, and this not only gives them a chance to do it -- without breaking the law -- it gives them an idea about the history of the hospital and the nuts and bolts of the restoration process that they wouldn't get otherwise."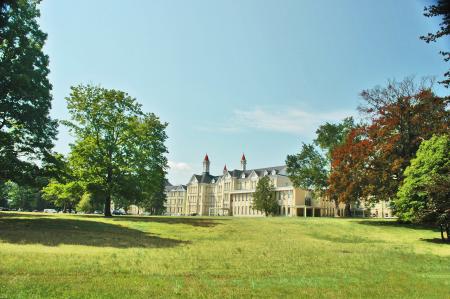 Set in a 500-acre expanse of forest and meadow, the tall castle-like buildings of the hospital complex date back to the 1880's, when state officials chose Traverse City as the site of a new asylum, in the belief that fresh air and beautiful surroundings could ease the sufferings of the mentally ill. The hospital became a huge park filled with Victorian-Italianate buildings of golden brick and planted with exotic trees collected from around the world. It was also a small, self-sufficient city in its own right, with a population that reached as high as 3,500 – larger than that of the city itself. The centerpiece of the Commons is Building 50, a massive structure topped with ornate scarlet-tipped turrets. Three stories tall and a quarter of a mile from end to end, it is undergoing a gradual makeover that is nearly 60 percent complete. Its garrets and lofts are condominiums and apartments; its lower floors hold offices and businesses, while its former cellar is now The Mercato, a subterranean shopping mall of trendy galleries, boutiques and restaurants. Other buildings in the huge redevelopment area have also been turned to new uses.
The asylum's former fire station is now an organic bakery; another old brick building is a restaurant, while the former laundry houses a winery and tasting room. Meanwhile, the property's wide tree-shaded lawns have become a prime space for public events and festivals. And the pace of development shows no sign of slowing down, especially now that a new system of roads and sidewalks now links the once isolated asylum campus to the rest of the town. The Mercato continues to extend itself northward, while  the 13,000-square-foot former chapel at the center of Building 50 has emerged from a $3 million facelift as a multi-purpose event and meeting space. There is talk of a microbrewery/brewpub, and of a boutique hotel and conference center in several "cottage" buildings on the periphery of the campus. Meanwhile, a set of huge "cathedral barns" that once belonged the asylum's self-sufficient farm are being readied for a $1.5 million renewal that will make them into indoor spaces for concerts, farm markets and weddings  -- and the headquarters of the 26-acre Botanic Garden of Northwest Michigan.
But visitors are still curious about the secret, spooky places in those lovely old buildings, and they've been so insistent that a year ago the folks at the Commons began conducting  guided historic tours into those areas. According to Phelps, the staff conducts five tours per week in the off--season, and 10 per week in the summer and fall. Tours last two hours and are limited to groups of 15 or less. The tour will take guests through an unrennovated cottage to see the state of the buildings left to decay after the hospital closed in 1989, then proceeds to a "work-in-progress" renovation and an exploration of  the asylum's underground tunnel system. Finally, the group is led to a renovated hallway within Building 50 to see first-hand the details of the renovation work. Along the way, the tour guide discusses the history of mental illness in the U.S., the history and architecture of the Traverse City State Hospital, and the ongoing renovation project. "The cool thing is that the tour is always changing as we finish with each part of the restoration," says Phelps. "We have people calling us regularly who've been on five tours already, and they want to see what's coming up for number six."