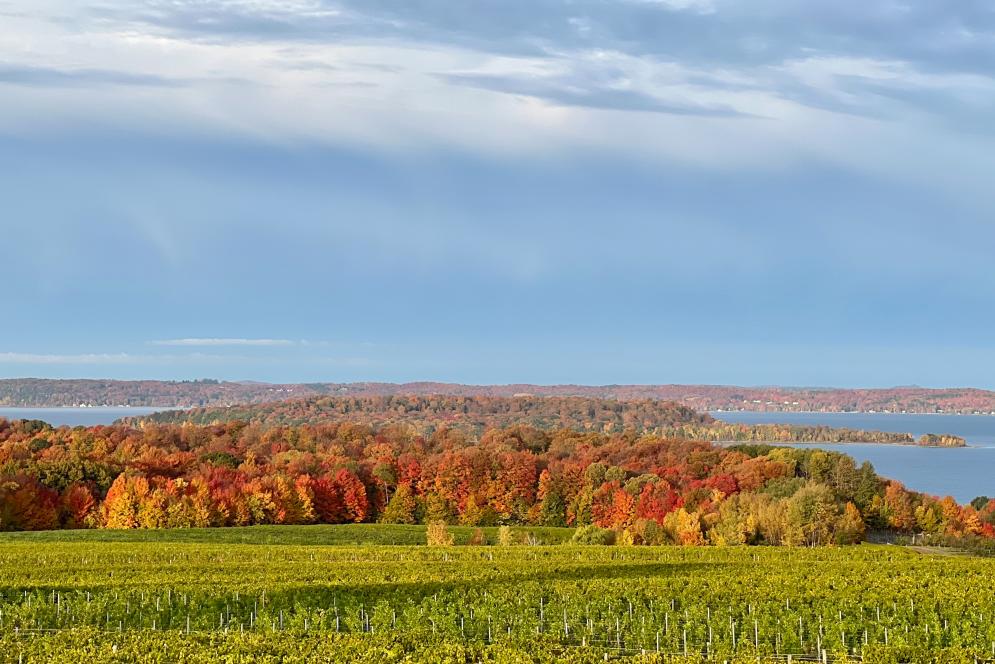 The wait is over: peak fall color is HERE! Our region's landscape has become a beautiful mix of reds, oranges, and yellows as autumn takes hold. 
Whichever route you choose, it will be the perfect one for a drive that combines fall color with views of the bay, visits to wineries, and roadside fruit stands. The opportunities are endless. 
Take a glimpse at Mother Nature's masterpiece below.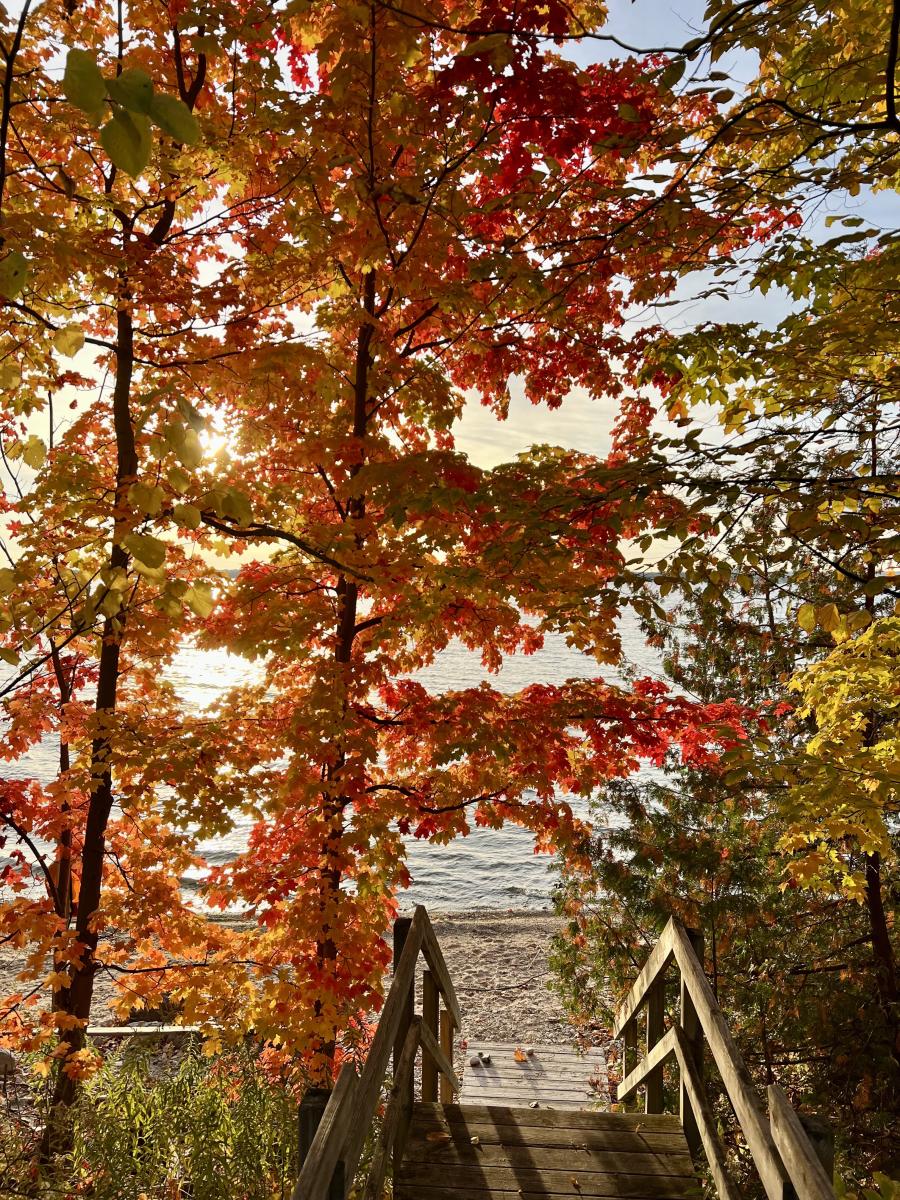 Old Mission Peninsula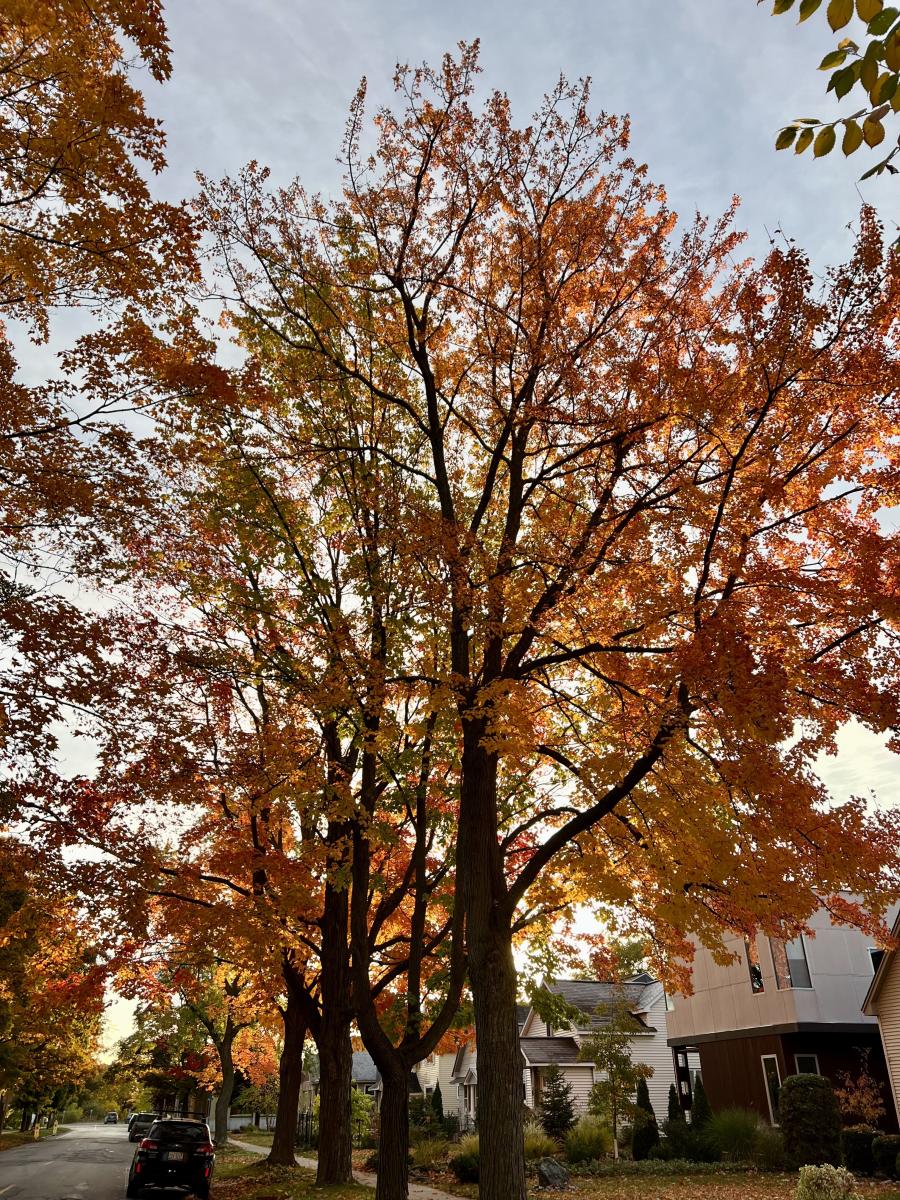 Downtown Traverse City.