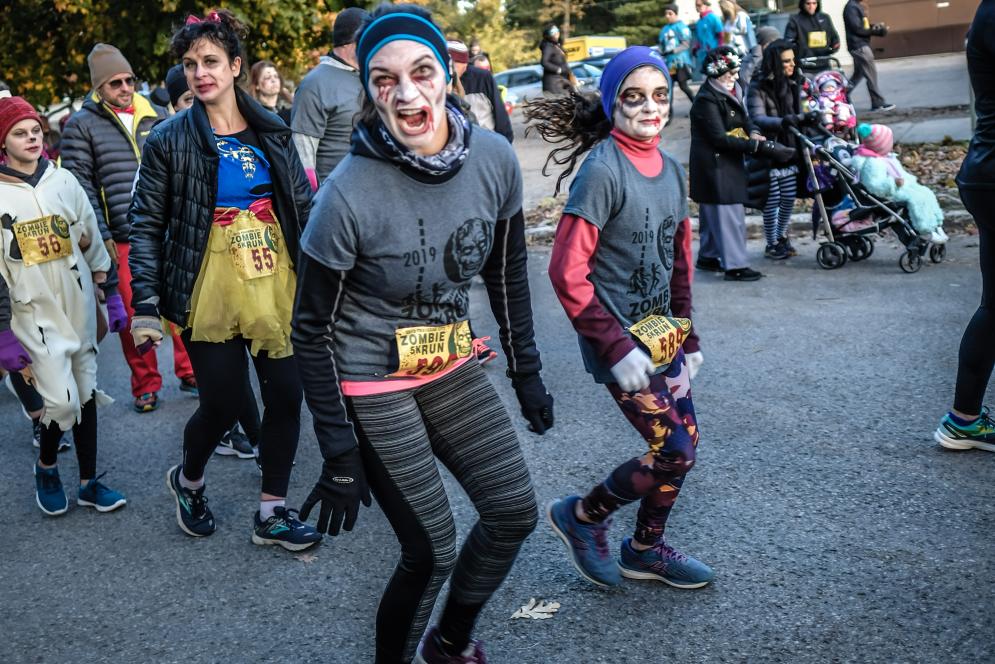 Halloween is just around the corner, and there are plenty of ways to have some holiday fun. From ghost tours to corn mazes to carriage rides in your Halloween best, here are five ways to celebrate Halloween in northern Michigan.
1. Jacob's Farm
The corn maze at Jacob's Farm is favorite activity that has delighted visitors for years. For a family adventure, for a date night, for teenagers needing less screen time, or for a small group of friends, there is no shortage of seasonal things to do on this farm. The maze design changes from year to year, but the one thing that remains constant is the fun and memorable experience you will have trying to find your way out! Give yourself plenty of time as it can take up to two hours to navigate through the trails. Once you've found your way out, there are plenty of ways to refuel including a full menu of food and beverage offerings. 
Pro tip: Be sure your phone is charged because you don't want to miss out on all of the photo ops around the farm.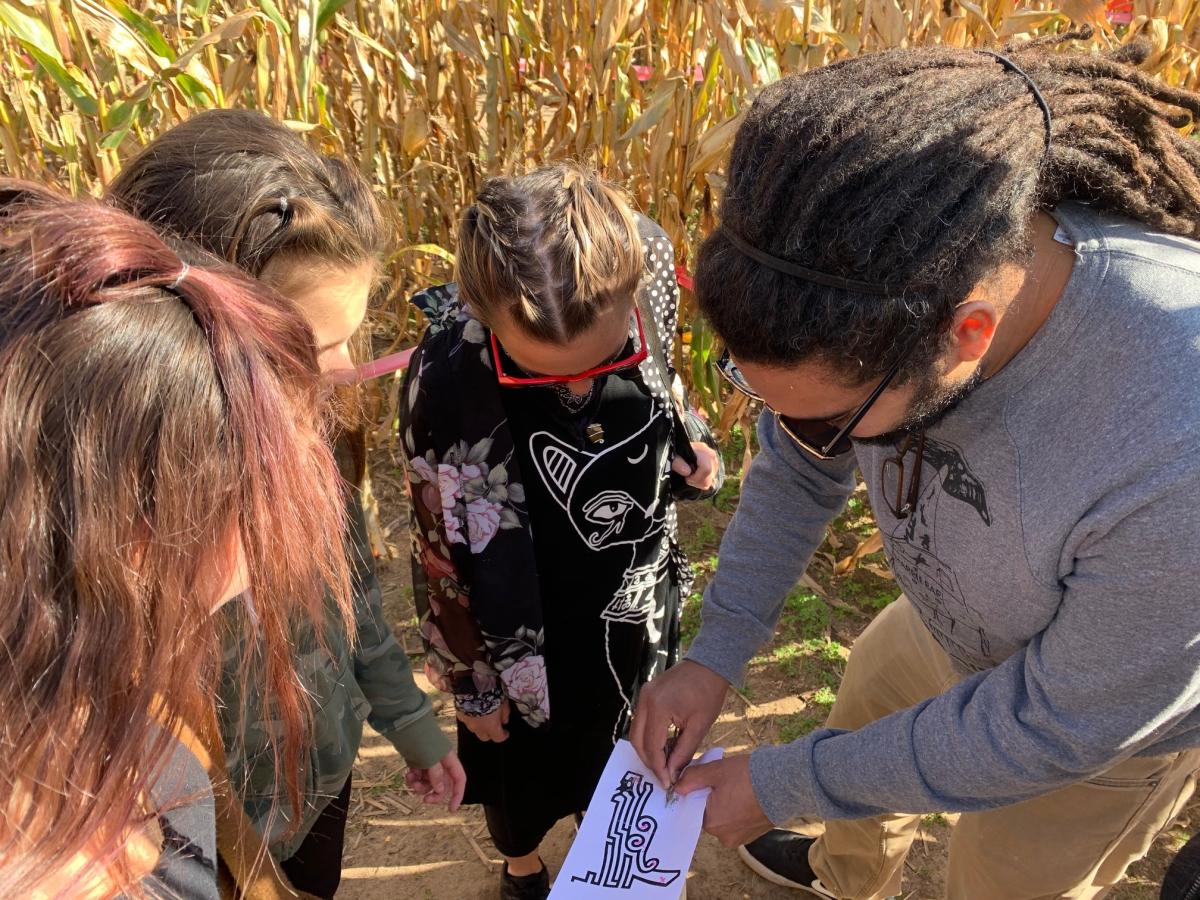 2. Fantail Farms Fall Wagon Ride
A great spot for the whole family to enjoy, Fantail Farms offers a unique way to explore northern Michigan. Hop aboard a wagon—wearing your Halloween costume, of course!—for a gorgeous fall color tour around the farm. After the hour-long ride is finished, you can go explore beautiful Benzie County and show off your Halloween best.
Pro tip: The weather varies in Benzie County so be sure to dress in warm, cozy layers. 
3. The Ghost Farm of Kingsley
Ready to scream? The Ghost Farm of Kingsley welcomes you to their 11th year of fear at their hunted trail. This year's theme is Camp Terra. "Join the Farmer at his Ghost Farm for a walk through his Camp Terra Haunted Trail this October. The Farmer has built Camp Terra, a beautiful summer camp in the heart of his woods, but the Farm has other plans. Brave enough Dear Guests? We will see..."
The trail is open in the evenings on Fridays and Saturdays to send shivers down your spine. To keep up with the latest dates and events, check out the Ghost Farm of Kingsley's Facebook page.
Pro tip: The trail length is 1/8 of a mile with small, uneven hills, trees, roots and darkness so wear comfortable, sturdy shoes.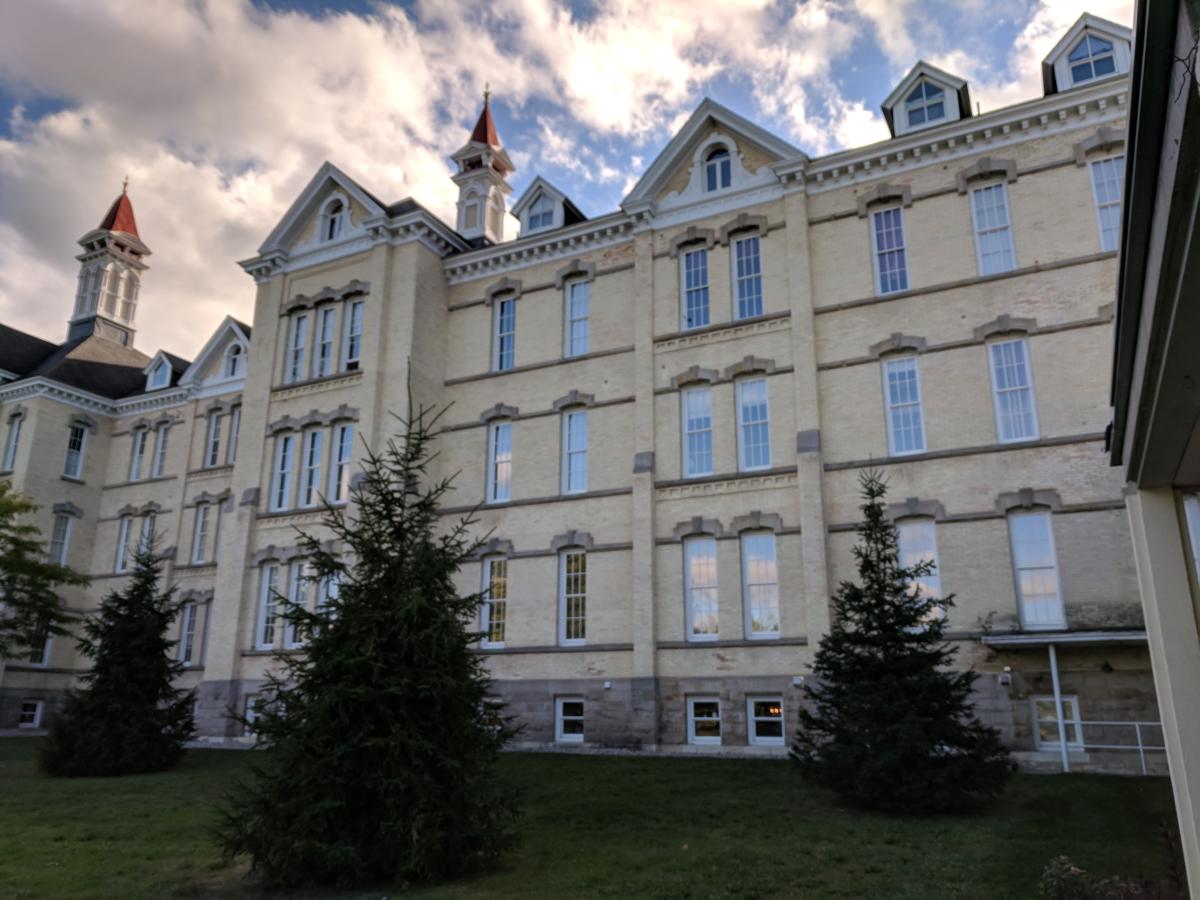 4. Historic Tours at the Village at Grand Traverse Commons
This year, choose from two unique tours at the Commons. First is the Asylum Flashlight tour, a 90-minute guided experience in which you'll explore one of the state hospital's cottages from attic to basement as scenes from the asylum's past are played out in dramatic fashion. Keep your flashlight within reach as this tour ends with a walk through the 1885 steam tunnels. 
The second tour is called the Twilight Tour, which takes you on a 90-minute adventure all across the campus of the former Traverse City State Hospital. You'll get a little history as well a look inside life at the asylum.
Pro tip: Plan to spend a little extra time wandering around the Village at Grand Traverse Commons where you can enjoy shopping, wine tasting, a brewery, coffee shops and restaurants. 
5. Screams in the Dark
Screams in the Dark is the area's largest haunted house, located at the Northwestern Michigan Fairgrounds. The attraction is a series of outbuildings and haunted trails. You'll want to go in a pack of friends and bring two big, tall guys with you – place one at the front and one at the back for complete protection. If you dare to go without, you'll be jumping and dodging the ghosts, skeletons and goblins that pop out of the dark. This is an attraction recommended for ages 14 and up, and those who truly love to be scared out of their minds!
Pro tip: The last two weekends in October get very busy and wait times range from 40 minutes to an hour (or more). Visit earlier in the season or on Sundays which tend to be less busy. 
6. Zombie Run
Mummies will be out en masse the morning of Saturday, Oct. 30, for Traverse City's 13th Annual Zombie 5k Run. This event benefits the TART Trails and draws a motley crowd. The goal of this event isn't about how fast you can run, it's about how awful you can look. Expect mummies, skeletons and zombies at the start and finish line, Right Brain Brewery. Prizes are awarded for best (worst!) look – and dogs are welcome, with or without ghostly attire.
Pro tip: Plan to stick around post-race for a refreshing beer at Right Brain Brewery. 
You May Also Like