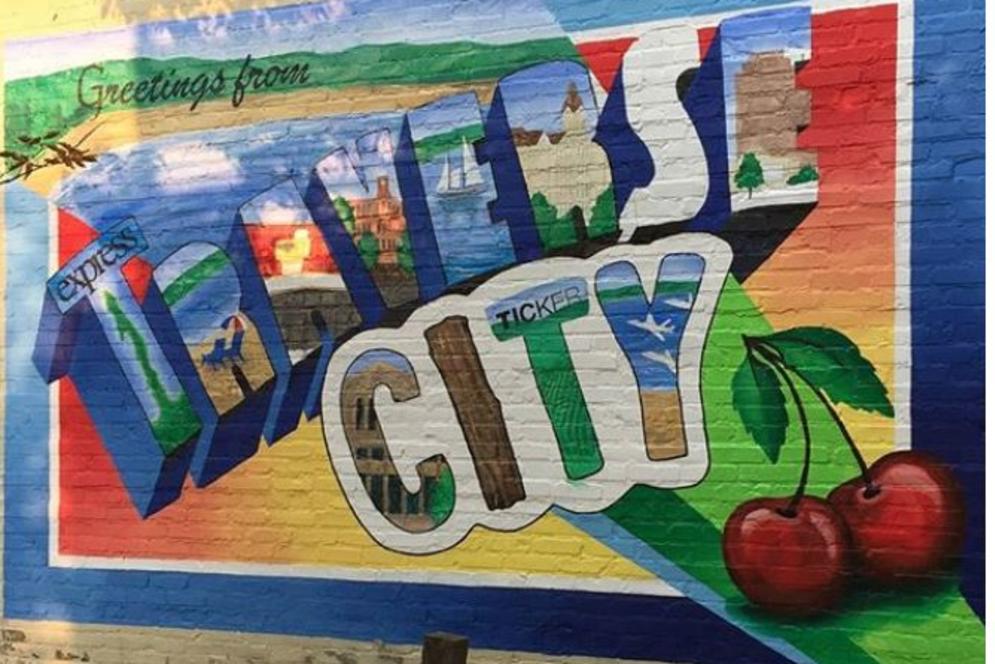 There's not many vacation plans more daunting to make than those once the kids hit the teenage years. The things that used to work before don't work as well – and if they do, it's because you've set them free and gone your separate ways. But, never fear. Traverse City is loaded with great opportunities for teens and parents to enjoy outings together – with a little freedom built in.
DOWNTOWN TC
 
This is a boon for parents in any season but winter can make it all the more adventurous. Make the 100+ year old Martinek's Clock on Front Street your meeting place, and send the teenagers off with $20 each to explore.
One an afternoon in February, my teens did just that and this is what they came up with:

CINNAMON & FIRE at Espresso Bay 
Nothing feels cozier than one of their giant cinnamon rolls in front of their fireplace with snow falling outside the floor-to-ceiling windows. Espresso Bay's tagline is "The Coffee Capital of the North" and they are housed in the historic Milliken Building. They can also get a bowl of Cinnamon Toast Crunch for 2 bucks. (They may be all grown up, but they're still a kid at heart!) Parents, join them for your own fix. They have everything, including… gelato.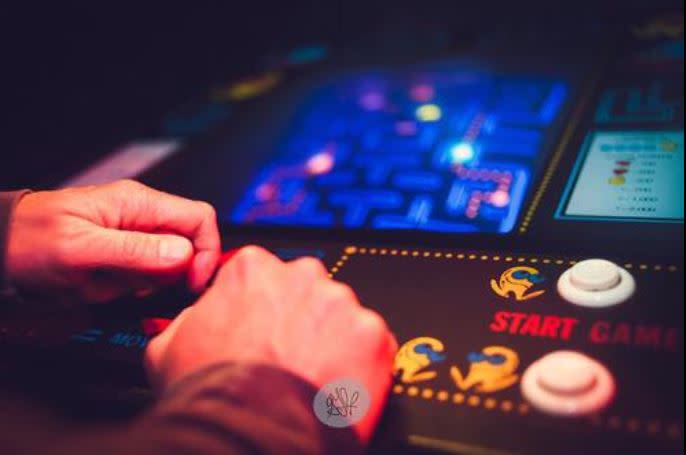 (Photo: Coin Slot on Instagram)
PAC-MAN BATTLE at The Coin Slot Arcade and Taproom 
Think 80's, neon and classic arcade games. Pay $8 for an hour or $10 for the day and get your fill of Donkey Kong, Centipede, Galaga, Street Fighter and more. Plus pinball! And, parents, if you want to tag along, they serve handcrafted brews and ciders by The Workshop Brewing Company in TC. (This might be an excellent time to show the kiddos your middle-school prowess.) Minors need to be accompanied a parent or guardian 18+. After 9pm, it's 21+ only. 
BURGER & FRIES at J&S Hamburg 
J&S is an old-school nook serving delicious diner food since 1938. They still cook on the original grill they opened with! This is a family friendly spot and a chance to enjoy a traditional burger and milkshake combo from the past. Their Mushroom & Swiss Burger is a fan favorite. Enjoy an old-fashioned malt, root beer float or orange freeze for dessert.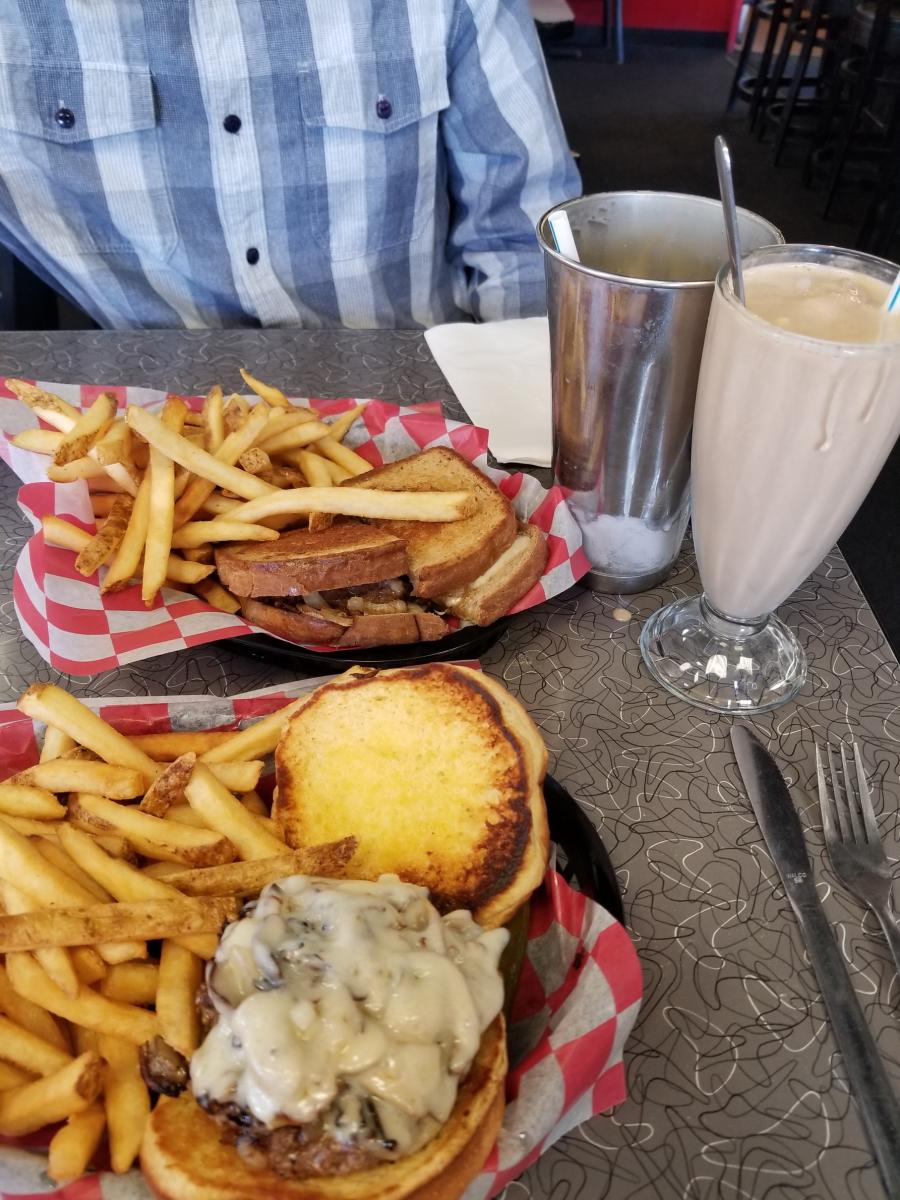 SELFIES
Remember most of the fun of Downtown Traverse City is walking and discovering something new. Peek into shops, try samples, take selfies and enjoy all the fresh falling snow.
A picture with Martinek's Clock outside Robert Frost's Footwear is a must. (Did you know – the 100+ year old clock loses five minutes every five days and the team at Frost's resets it every five days?!)
Also, across the street from Horizon Books, you'll find a giant set of angel wings painted on a brick wall to selfie with. Or walk the fun Clinch Park Pedestrian Tunnel to Clinch Park Beach – it's painted with all kinds of art, and everyone (and I mean everyone, no matter your age) can't help giving a little shout to hear the echo as they walk through!
OUTDOOR FUN
 
FAMILY TUBING at Mt. Holiday
You can please a kiddo at any age by putting them on a circular raft of fun down a mountain of snow. There are no weight or age limits, but only one rider per tube, so they must be able to fly solo. Tip: Send the teens out on the slopes while parents enjoy a warm something inside at the T-Bar Lounge. Mt. Holiday is one of TC's most beloved non-profits.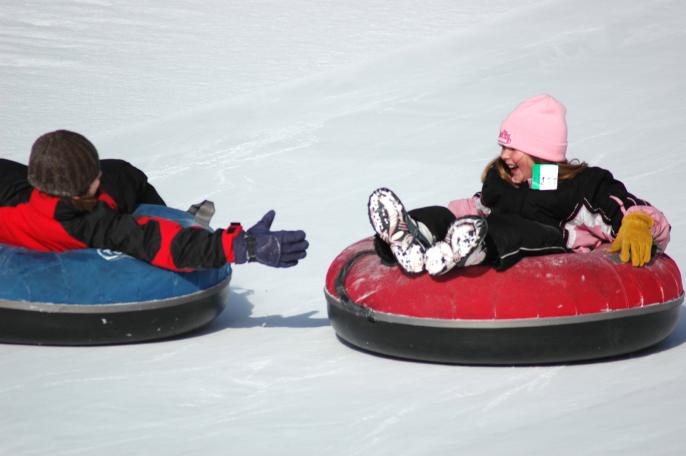 SMALL TOWN SKIING at Hickory Hills Ski Area
This gem is right next to Downtown Traverse City and offers skiing in a smaller area where everyone can keep in contact. The lodge that was constructed in the mid 1950's is still in use today with a fireplace and snack bar. A new lodge is under construction. Prior to 1985, Hickory Hills was completely at the whim of nature for its snow. The number of skiing days ranged from a low of 29 in 1983-84 to an average of 70 skiing days per year since snow-making equipment was installed. Hickory Hills covers 125 acres and features eight runs with one beginner, five intermediate, and two advanced runs that are serviced by five rope tows. Night skiing is available on seven of the runs. Cross country skiers will find 4k of trails with a 1k trail lighted for night skiing. 
TWILIGHT SKATING at Howe Arena at the Civic Center
It's a little old school and a little magical: Twilight skating. Kids, mostly teens, take to the ice and enjoy colorful lights and music. Skate rentals available. Rates are $5 an hour to skate and $3 for rentals. Hours vary but a typical week would be Fridays and Saturdays 7-8:50 p.m. Again, parents, this might be a chance to show your prowess!