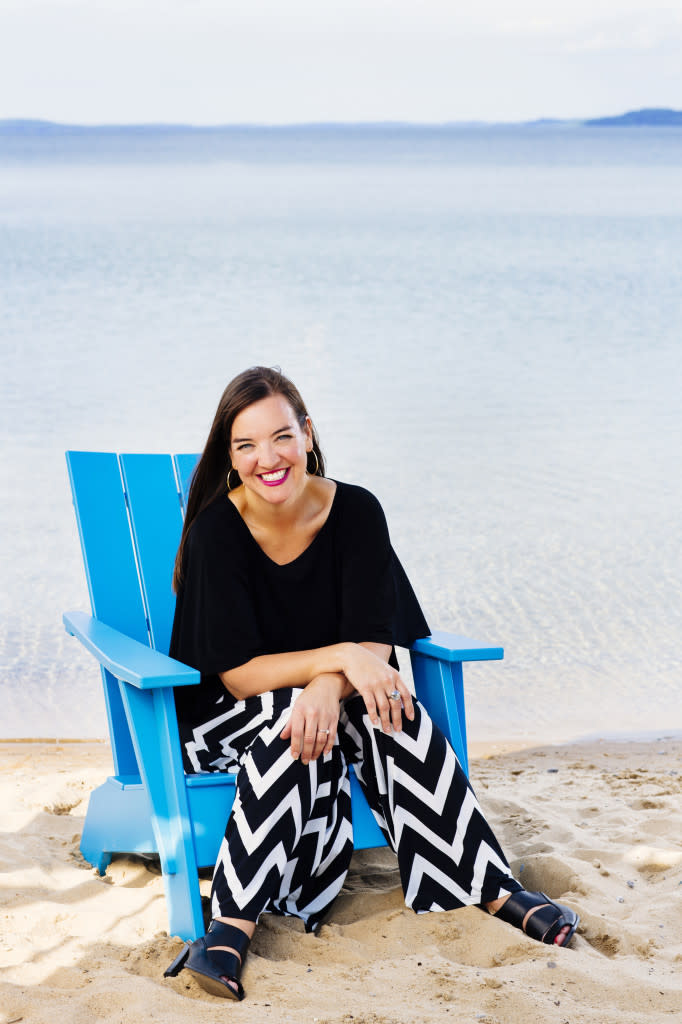 Tell us a little about what the Director of Publications & Ad Sales does at Traverse City Tourism?
As part of the marketing team, I am in charge of design which includes the Visitor Guide, brochures, advertisements, promotional items, Visitor Center displays, photography, videos…the list goes on.  I also manage ad sales for the Visitor Guide.
What did you do before Traverse City Tourism?
I was a sales rep for independently published books to major chain stores like Barnes and Noble and Books A Million. I also worked on designing books and catalogs.
What do you love the most about working for Traverse City Tourism?
The product and the people! Traverse City is a great place to promote. We have such a vast array of things to share about our fine city.  I really enjoy working with the wonderful people here at Traverse City Tourism.  It is fun to come to work everyday!
What attractions, destinations, restaurants, etc. do you favor in Traverse City? The list is long and includes, shopping and dining downtown and in the Village at Grand Traverse Commons, festivals and events, the nature trails, Sleeping Bear Dunes, the wineries, distilleries & breweries, the galleries, port towns…and so much more!
What's your favorite downtown lunch spot and why?
I love Eurostop. They have the best tomato basil bisque served with focaccia.  I like to go there with my daughter and share their large tiramisu. I also enjoyed a terrific lunch at Georgina's last week!  The honey cashew chicken was amazing.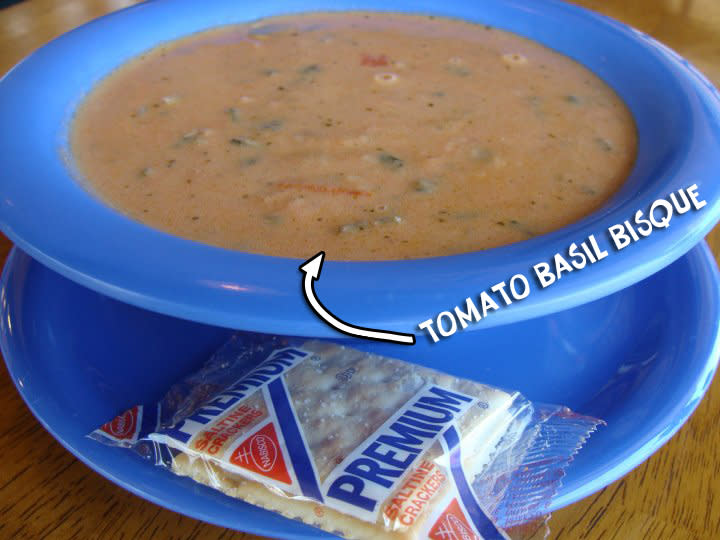 How you would you describe Traverse City to a first time visitor? It's a big city, small town. We have all kinds of cultural experiences, from the performances at Interlochen to the exhibits at the Dennos Museum. And it's a welcoming friendly place where you can get away from it all and enjoy the natural splendor.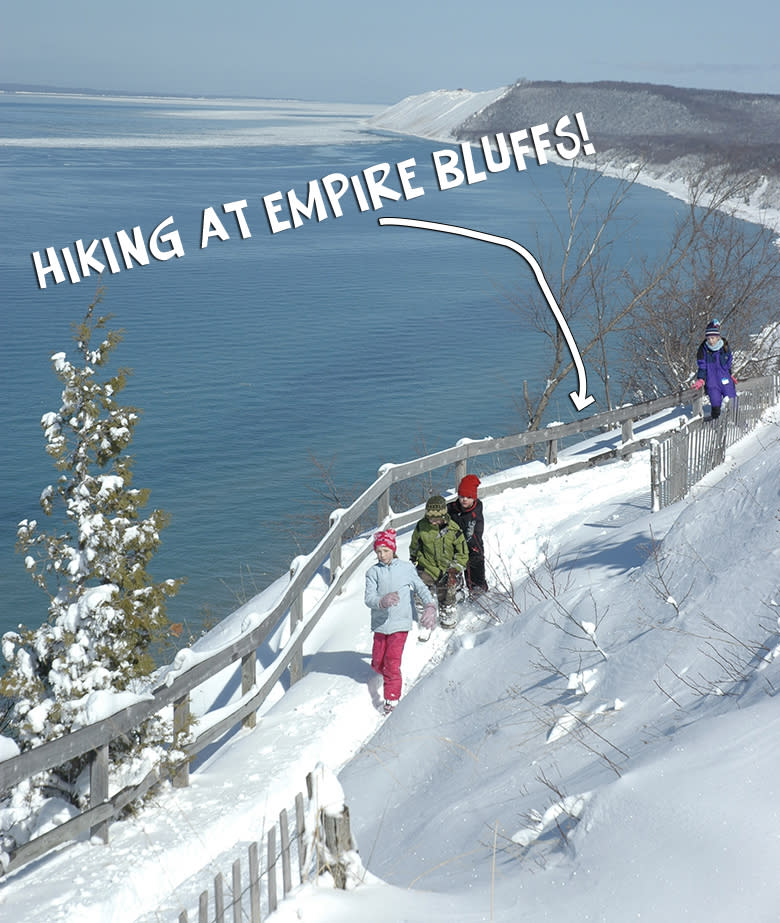 What is your perfect day in Traverse City? I would start a winter day early with my best friend snowshoeing at Hickory Hills followed by a huge poppy seed muffin at Good Harbor Coffee. (It kind of negates the snowshoeing, but they are really good!!) Then in the afternoon, I would go hiking with my husband and three kids somewhere scenic like the Brown Bridge area or Empire Bluffs Trail at the Sleeping Bear Dunes.  We would finish off the day with a great movie at the Bijou or the State Theatre!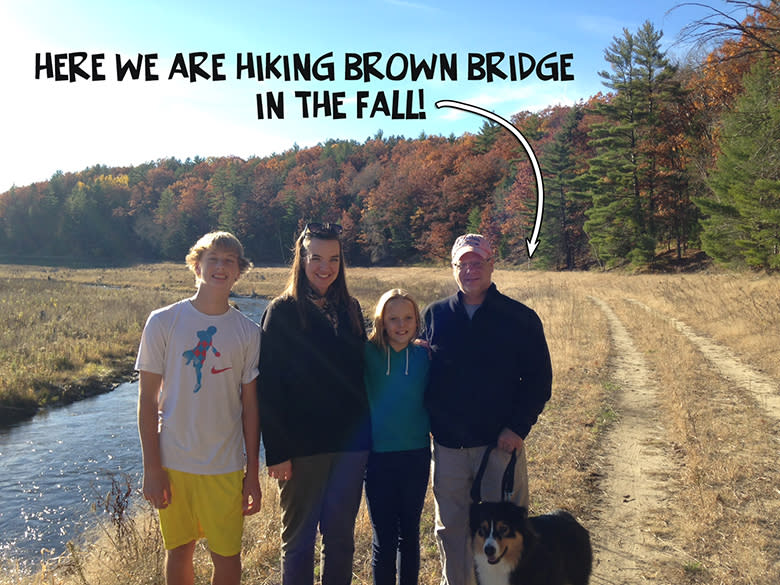 If you could wish for a celebrity sighting on the streets of downtown Traverse City who would you want to see?
Amy Poehler and Will Ferrell – who couldn't use a good laugh?!
What is your favorite season in Northern Michigan?
I really do like them all but summer is my favorite.  I enjoy going to the beaches, riding bikes on the TART trail and going to outdoor cafés.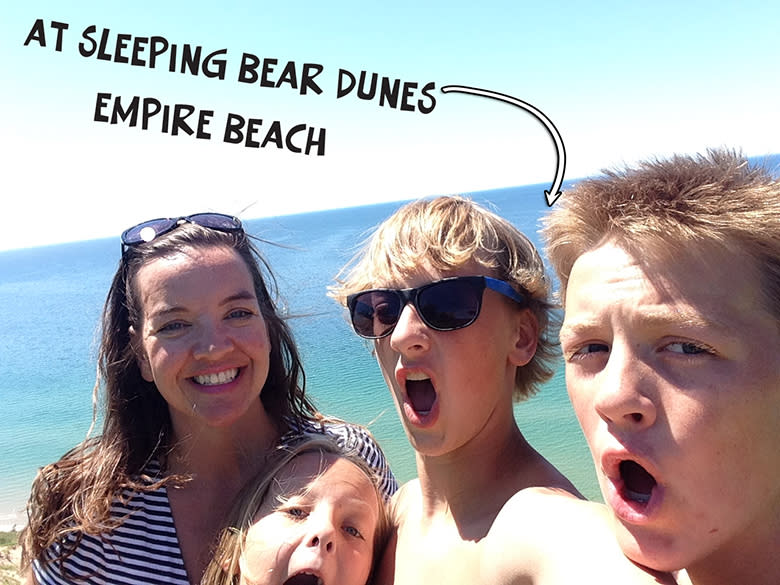 Describe a memorable Traverse City moment/experience…
This year we had some friends up for a summer break.  We had a great time going to Sleeping Bear Dunes, tubing at Riverside Canoe, shopping downtown on Front Street, going to a drive-in movie at the Cherry Bowl and enjoying a lakeside campfire in the evening.