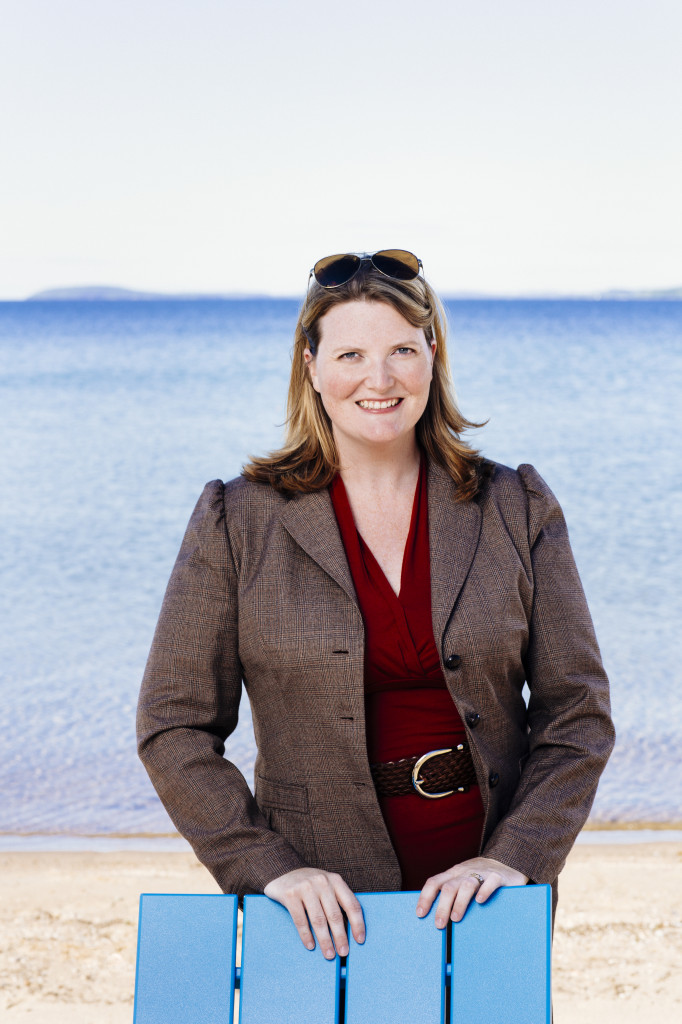 Tell us a little about what a Corporate Account Executive does at Traverse City Tourism. 
Corporate Account Executive brings Corporate Meetings & Events to Traverse City. I focus on corporations in the Southeast Michigan area.
What did you do before Traverse City Tourism?
Before joining the Traverse City Tourism team, I was lucky enough to be able to stay at home with my son for 3 years.  Previous to that, I was a Hotel Sales Manager and worked at the Sheraton Ann Arbor Hotel, the Royal Park Hotel in Rochester, and the McCamly Plaza Hotel in Battle Creek.
What do you love the most about working for Traverse City Tourism?
I love the fact that I get to promote, arguably, the most beloved and beautiful city in Michigan! Who wouldn't want to have a meeting or event in Traverse City?!
What attractions, destinations, restaurants, etc. do you favor in Traverse City?
I love going to Black Star Farms in Suttons Bay. The farm is such a beautiful and peaceful atmosphere!
What's your favorite downtown lunch spot and why?
For a quick grab and go lunch, I love the Gobbler Sandwich at Mary's Kitchen Port. For a sit down lunch, I love good BBQ from the Blue Tractor.
How you would you describe Traverse City to a first time visitor?
Traverse City is a combination of a sleepy New England fishing town; cool Pacific Northwest city with great food and microbrews; and a less pretentious Napa Valley.
What is your perfect day in Traverse City?  
It would be a beautiful, cool, fall day with my sisters! Start the morning out with some quiche at the Omelette Shoppe then head out for a little shopping downtown while savoring a latte from BREW. After a few hours of shopping, we would grab a quick lunch to go at Mary's Kitchen Port (most likely the Gobbler Sandwich!) and head over toward the Open Space to enjoy it at a picnic table overlooking the bay. After lunch we would jump in our car and start heading out for both a Fall Color and Wine Tour. Then we would head back to town to end our day devouring something delicious at Amical for dinner. If we have the energy after all of that, we would catch a show at the State Theatre.
If you could wish for a celebrity sighting on the streets of downtown Traverse City who would you want to see?
Kate Winslet. 
What is your favorite season in Northern Michigan?
Fall. Nothing beats the cool weather and beautiful scenery!
Describe a memorable Traverse City moment or experience…
My first time climbing Sleeping Bear Dunes. I can't remember exactly how old I was, maybe between the ages of 7 and 10. As a child, the sheer size of the dune is overwhelming, but I was determined! I'm pretty sure I ran the whole way up! When you're an adult, you want to sit at the top (catch your breath!) and enjoy the view; as a kid, you just want to turn and run as fast as you can back down!