OK, so we don't exactly need a push to day-trip it to the dunes or to make a day of it at the beach or in the woods—such northern Michigan adventures are always a very good thing for our bodies and minds. But a free pass to access these natural wonders surely helps make the decision all the more of a no-brainer. 
The National Park Service is offering several fee-free days this year, and here in northern Michigan that means free entry to Sleeping Bear National Lakeshore on April 18, Aug. 25, Sept. 26 and Nov. 11. A park entrance pass usually is $25 per vehicle, $20 for motorcycles, or $15 per person if you're entering the park by foot or bicycle.
Get inspired to make the most of this awesome deal and these special dates at Sleeping Bear with these excursion ideas:
Go for a spring trek
On Saturday, April 18, the first day of National Park Week/National Junior Ranger Day, get started at the Philip A. Hart Visitor Center in Empire (open 8:30 a.m. - 4 p.m.) Find lots of helpful resources—maps, brochures, assistance from volunteers and rangers—as well as an interactive exhibition and shop featuring educational materials and items. From there, head to nearby Empire Bluff Trail for a short-but-satisfying (and incredibly picturesque) hike. The 1.5 mile round-trip trek delivers absolutely stunning panoramic views of Lake Michigan at the turn-around point.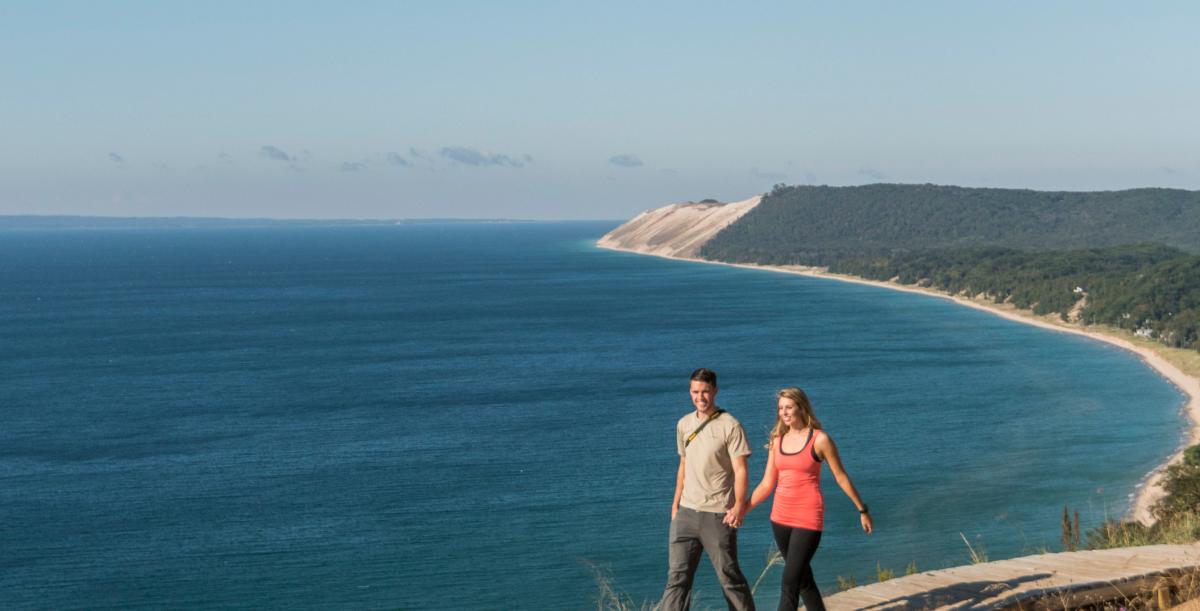 Celebrate!
The anniversary of the National Park Service on Tuesday, Aug. 25 is a perfect time to visit Glen Haven, the quiet historic village nestled along Lake Michigan at the end of M-109. Search for colorful stones along this pebbled shoreline, snap a photo or two next to the cherry-red Glen Haven Canning Co. building and take a walk (or bike rode) along the Sleeping Bear Heritage Trail—this paved pathway is accessible near the parking lot and takes you through D.H. Day Campground and on to Glen Arbor to the north, and to the Dune Climb and Empire when heading south. Be sure to stop and walk around the little logging village, which has been restored to its appearance in the 1920s.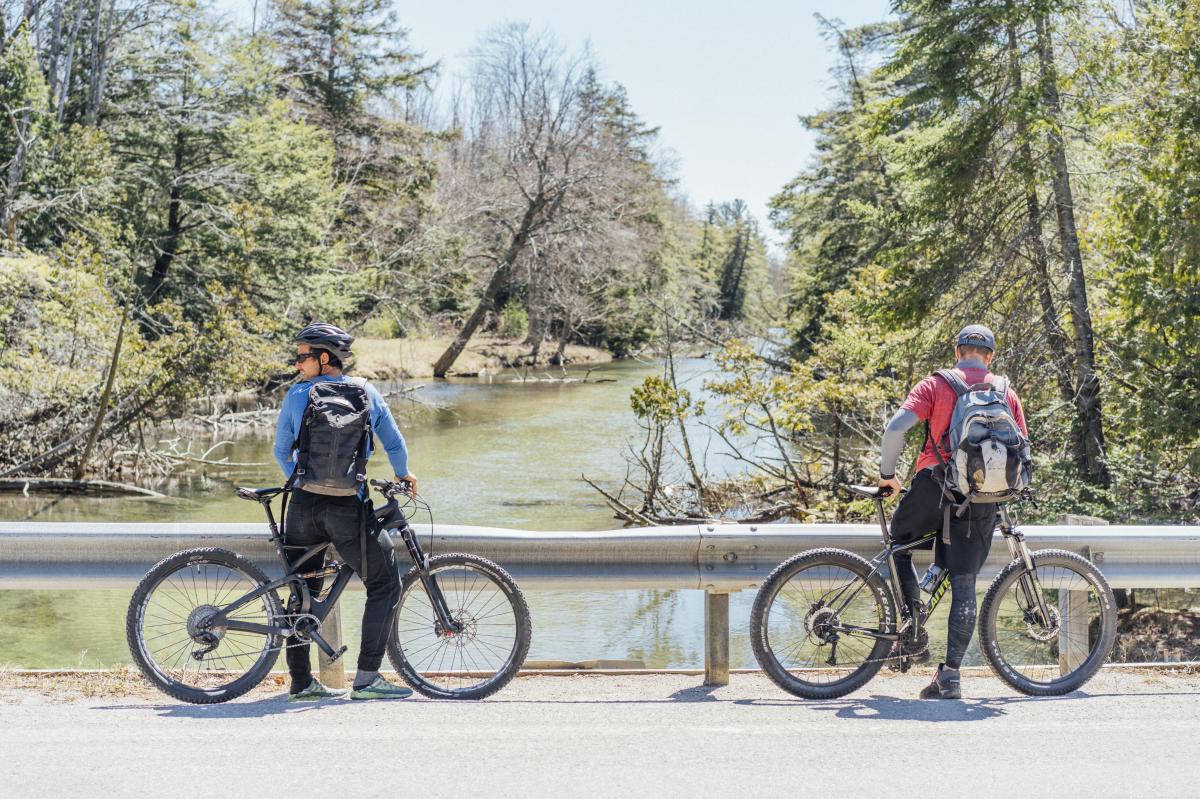 Enjoy the off-season
With 35 miles of sandy Lake Michigan beaches, two large islands, majestic sand dunes and bluffs, crystal-clear rivers and inland lakes, there are plenty of ways to soak up all that this national park offers—no matter the time of year. The two final days of fee-free days fall on Saturday, Sept. 26, which is National Public Lands Day, and Wednesday, Nov. 11, Veterans Day. Go off the beaten path and wander a quieter Lake Michigan beach (check out Peterson Beach Sleeping Bear Recreation Area near the village of Honor) or hike a peaceful trail (try the Bay View Trail, which offers views of the countryside and Lake Michigan).
For additional events at the park click here. 
You May Also Like