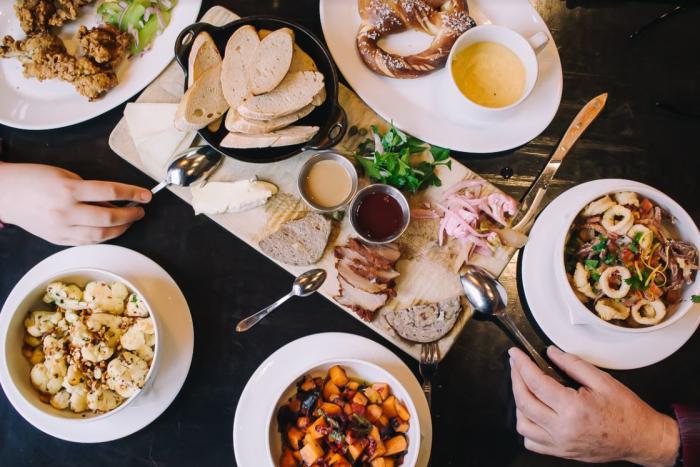 Once a year, some of Traverse City's best restaurants offer diners a way to experience their food at a super affordable price. Traverse City Restaurant Week takes place at the end of February. For seven days, participating eateries will offer three-course prix fixe meals between $25 - $35 a person. These prices don't actually include beverages, tax or tip, but as you can see, it's a budget-friendly way to dine your way around the city. We strongly encourage you guys get out there, and try some of these fantastic restaurants, just be sure to make reservations as tables fill up quickly! We picked out four spots you don't want to miss this year, take a look. 
Red Ginger
Ahh, the esteemed Red Ginger! Growing up, this was the spot Briana always asked her grandpa to take her for her birthday, because really, what better way to celebrate than sushi? Amazing food, exceptional service and a chic ambiance make Red Ginger one of the hottest restaurants in town. You might have noticed by the way we've been describing it, this place is more upscale and often a special treat for us to visit. Restaurant Week makes this possible with the great pricing and the enticing menu options. 
Pro Tip: Definitely make a reservation. You pretty much should anytime you want to eat here in the dining room, but especially during Restaurant Week! Another thing that's worth mentioning, these guys have a great happy hour, every day in the lounge from 3 - 6 pm, just in case you can't make it during the last week of February. Lastly, there is a business casual dress code for eating in the dining room, but you're welcome to dine in the lounge or bar area if you're wearing casual clothes.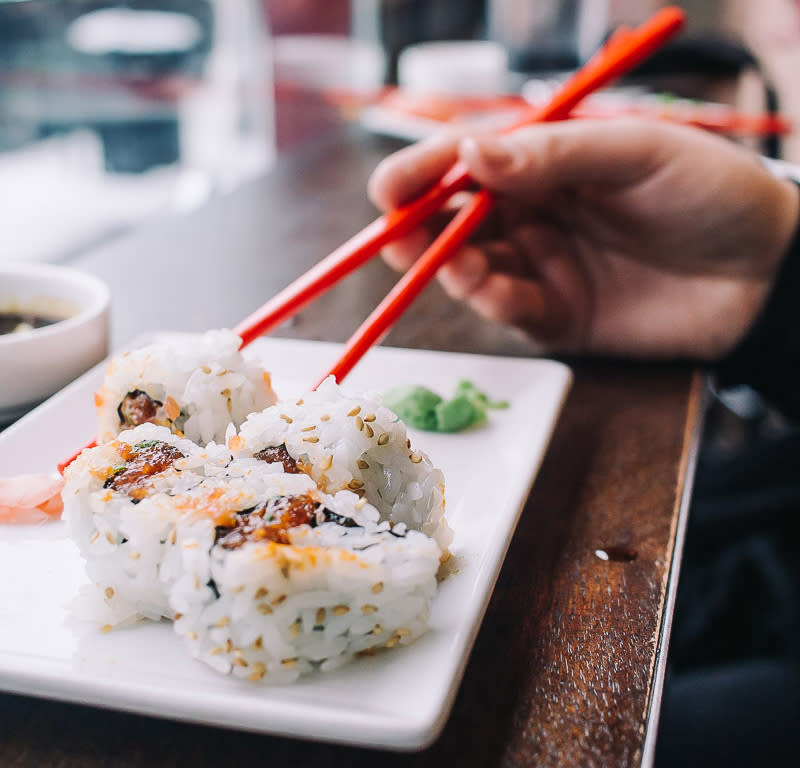 Sorellina 
Sorellina is another spot that Briana often frequented when going out to eat with her family, except that was the old Sorellina. Now they are located off Front street, in a newly expanded space. It's elegant and cozy, with huge windows overlooking Downtown Traverse City. The natural lighting is gorgeous and the people watching is entertaining -- both are great diversions when waiting for a yummy meal. Speaking of meals...Sorellina has been delighting hungry patrons since 2012, serving authentic Italian favorites, as well as contemporary Italian creations. 
Pro tip: Another great location for happy hour, if you aren't able to get a reservation here during Restaurant Week. You can sit in the lounge and enjoy tasty small plates, excellent cocktails and wine by the glass for super reasonable prices. Best part is, it's available all day, every day! 
Red Mesa
The margarita sour mix that these guys make daily at Red Mesa is enough to get us in there -- often. Briana and her friends used to love going to this spot. Vibrant yet casual, delicious, and a great value offering high quality ingredients. What's not to love? Red Mesa serves up fantastic Latin American inspired dishes. You will find a wide range of options inspired by the Caribbean, Mexico, and Central & South America. If you like things spicy, check out their impressive hot sauce collection! 
Pro tip: Again, we really want you to come by for Restaurant Week, but we figured you may be interested in learning about what they have going on the rest of the year. They have happy hour everyday from 3 - 6 pm, which gets you $1 off any drink and $3 select appetizers. Tuesdays are especially happy here too, where you can enjoy $3 Casa Margaritas or draft beers, and $2 off the premium margaritas!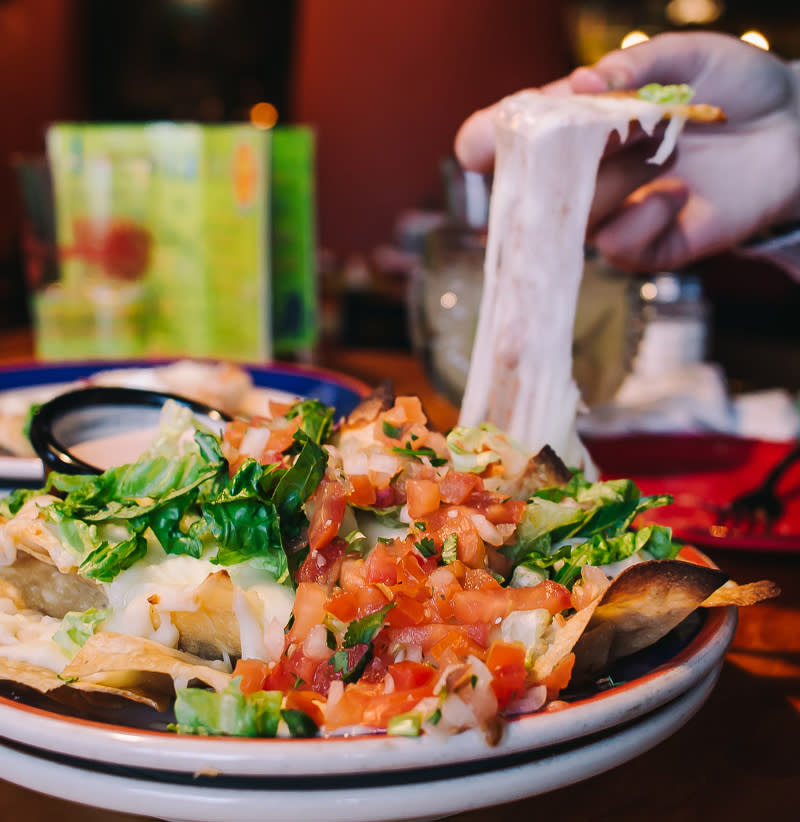 The Franklin
The Franklin serves up elevated New American cuisine in a bright, bustling and welcoming atmosphere. This place is huge, so it's great for large or small parties. In the summertime, you can sit on their roof deck and overlook downtown and the Grand Traverse Bay. The Franklin has an ever changing menu inspired by global flavors, while utilizing seasonal, local ingredients. To put it simply -- it's easy to love. They have pretty extensive beer, wine and craft cocktail menus to complement whatever you decide to eat. Expect the staff to be able to walk you thru the menu and provide excellent service. You will leave full and happy! 
Pro tip: Another great restaurant, another happy hour. These guys offer a special happy hour menu from 3-6 pm everyday. It's a an affordable way to try unique dishes and drinks at a fraction of the regular price. 
Where will you be eating during Traverse City Restaurant Week?