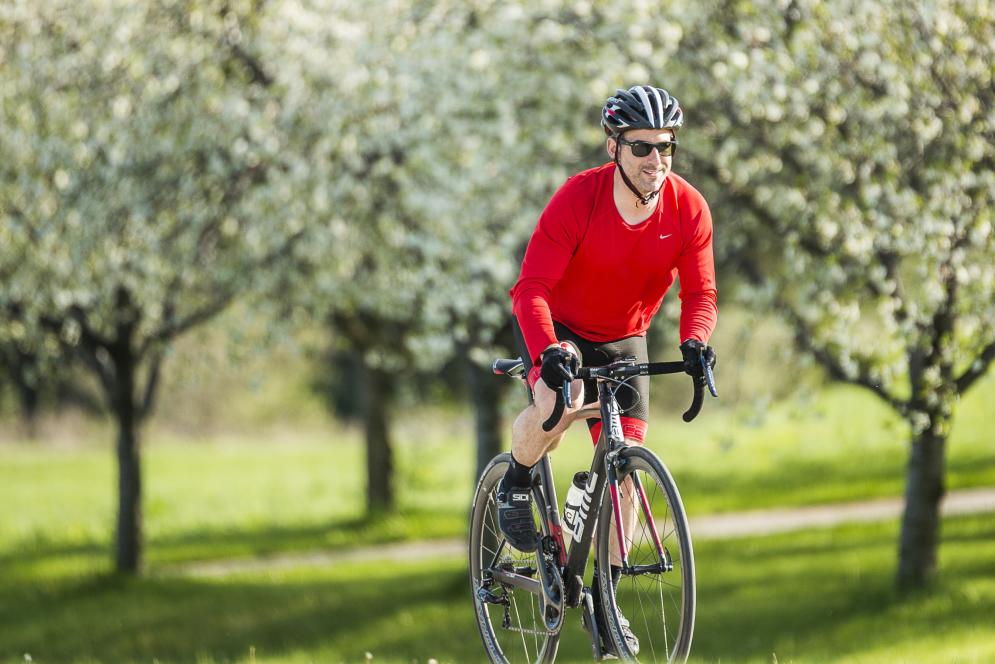 Hard as it may be to believe sometimes, spring is upon us – and with spring comes one of America's most wonderful and least hyped floral displays: the mid-May blossoming of the cherries in the orchards surrounding Grand Traverse Bay.
If you've never seen it before – those two million blooming cherry trees climbing the steep glacial ridges like battalions of tidy white clouds, their soft lines contrasting with bright new grass, acres of yellow dandelions and the deep blue waters of Grand Traverse Bay – you're in for a special treat.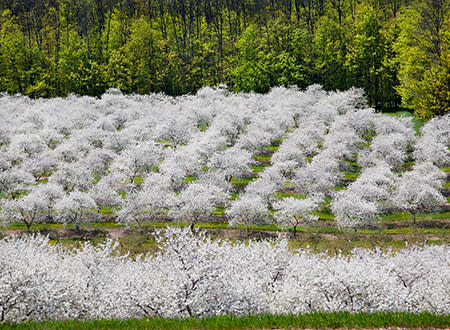 Most of the cherries in these parts are grown on the Leelanau and Old Mission Peninsulas, as well as a long strip in the drumlin country of western Antrim County. It's all beautiful scenery, surrounded by deep glacial lakes and inlets – which, of course, is what creates the mild "microclimate" that makes it possible to grow such delicate fruits here in the first place. The bloom usually takes place in the middle of the month, depending on the weather. Plus there are lots of ways to get out and enjoy them during a visit to "America's Cherry Capital."
Most people tour cherry country by automobile, and that's understandable. This is a renowned wine region, after all, and blossom season is a perfect time to combine the visual treat of the bloom with the tasty treat of a wine-tasting tour. And May is the month to do it! Celebrate blossoms and Traverse City Uncorked, a month-long celebration inviting wine lovers to enjoy special tastings, discounted lodging packages and winery events. 
There's really nothing like taking to the back roads of Traverse City cherry country to enjoy the blossoms. In Leelanau County, some of the best areas are north and west of Suttons Bay, where the winding roads are particularly scenic and great for a bicycling tour. The Leelanau Trail, which runs between Traverse City and Suttons Bay, also includes several sections that go past beautiful cherry orchards in the interior of the Leelanau Peninsula. If you don't have a bike of your own, it's easy to rent one from any of several local cycling shops.

Finally, if you prefer looking at all those flowers from a distance, you can even observe the blossoms from the cockpit of your own kayak, paddling along the surface of the Bay or one of the larger lakes that parallel it (Elk Lake to the east and Lake Leelanau to the west are good candidates for blossom-viewing paddling expeditions.) It's not exactly close-up and personal, but it's an interesting way to enjoy the big picture of it all!