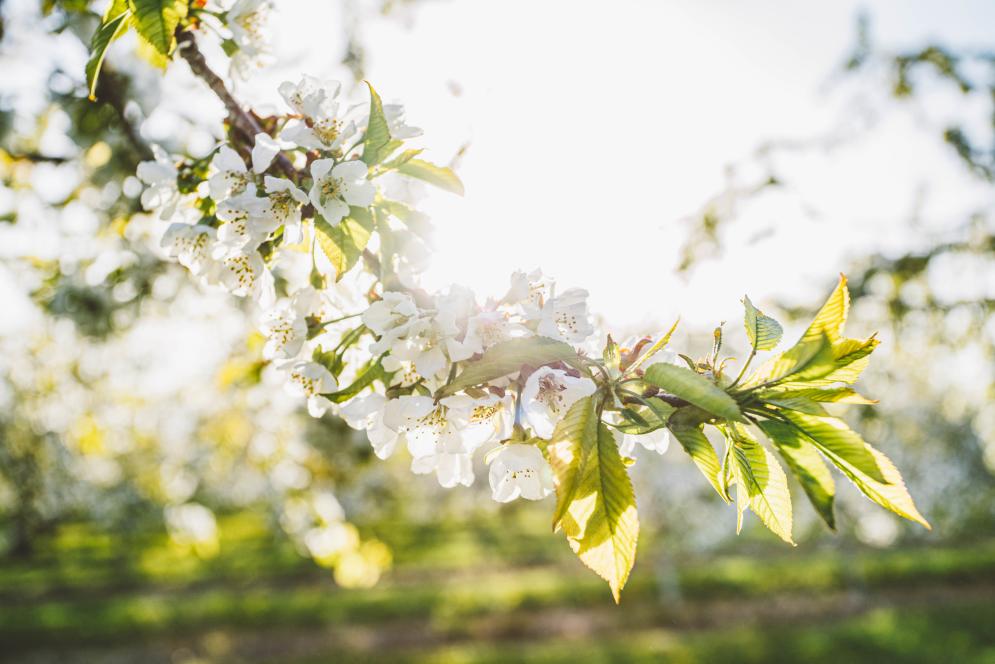 If you've never seen it before – two million blooming cherry trees climbing the steep glacial ridges like battalions of tidy white clouds, their soft lines contrasting with bright new grass, acres of yellow dandelions and the deep blue waters of Grand Traverse Bay – you're in for a special treat. 
Most of the cherries in these parts are grown on the Leelanau and Old Mission Peninsulas. It's all beautiful scenery, surrounded by deep glacial lakes and inlets – which, of course, is what creates the mild "microclimate" that makes it possible to grow such delicate fruits here in the first place. The bloom usually takes place in the middle of May, depending on the weather. Here are a four recommended ways to see the blossoms.  

*Please remember to view all cherry orchards from the road, most of the farms are private property. 
1. By Car

Most people tour cherry country by automobile, and that's understandable. This is a renowned wine region, after all, and blossom season is a perfect time to combine the visual treat of the bloom with the tasty treat of a wine-tasting tour. And May is the month to do it! Celebrate blossoms and Traverse City Uncorked, a month-long event along the Traverse Wine Coast. Remember to designate a driver or choose one of the wine tour companies to take you around.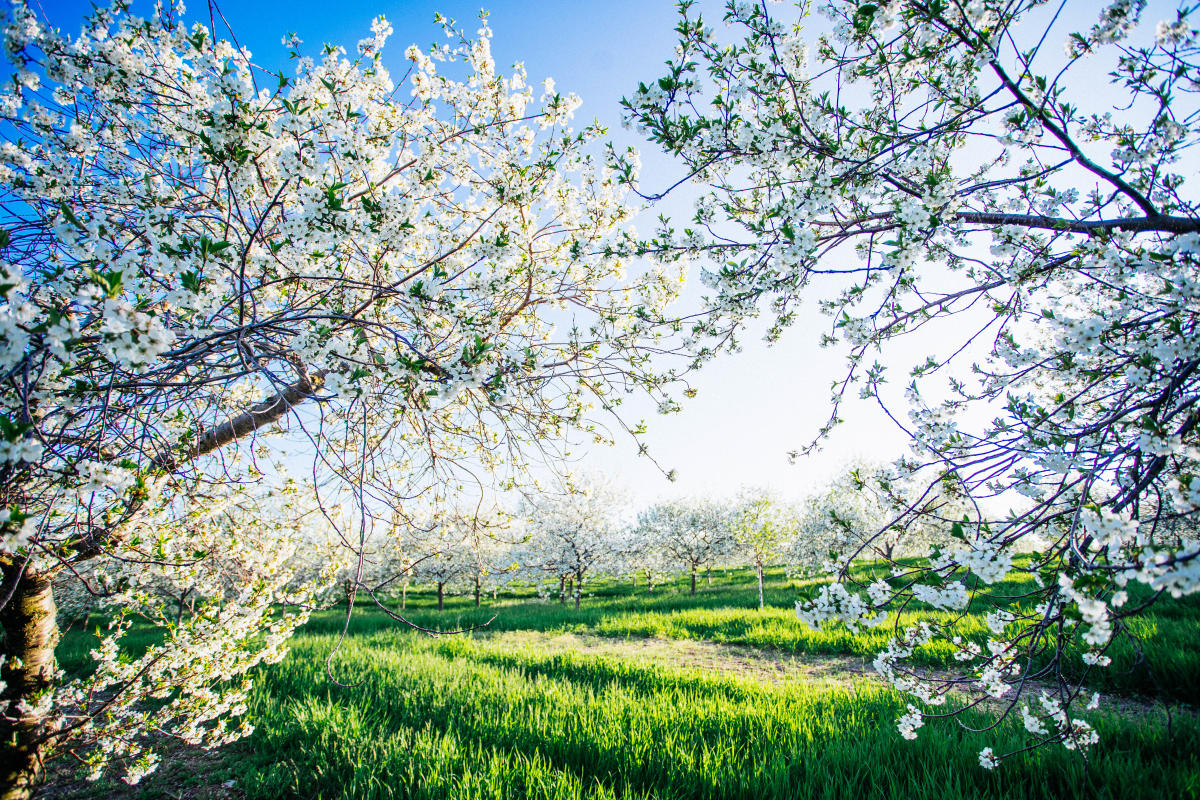 2. By Bike 

There's really nothing like taking to the back roads of Traverse City cherry country to enjoy the blossoms. In Leelanau County, some of the best areas are north and west of Suttons Bay, where the winding roads are particularly scenic and great for a bicycling tour. The Leelanau Trail, which runs between Traverse City and Suttons Bay, also includes several sections that go past beautiful cherry orchards in the interior of the Leelanau Peninsula. If you don't have a bike of your own, it's easy to rent one from any of several local cycling shops.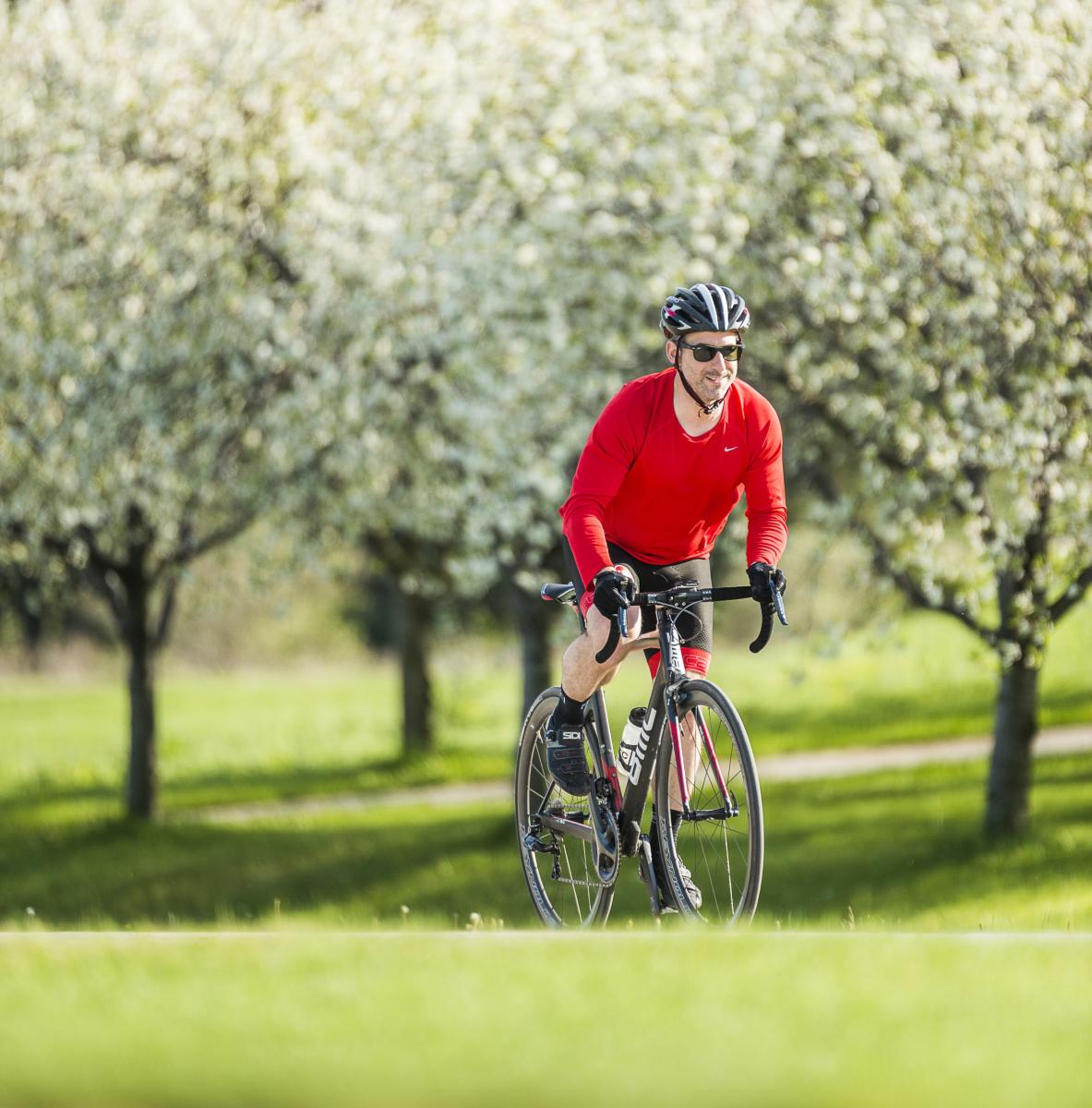 3. By Water

If you prefer looking at all those flowers from a distance, you can even observe the blossoms from the cockpit of your own kayak, paddling along the surface of the Bay or one of the larger lakes that parallel it (Lake Leelanau is a good candidate for blossom-viewing paddling expeditions.) It's not exactly close-up and personal, but it's an interesting way to enjoy the big picture of it all!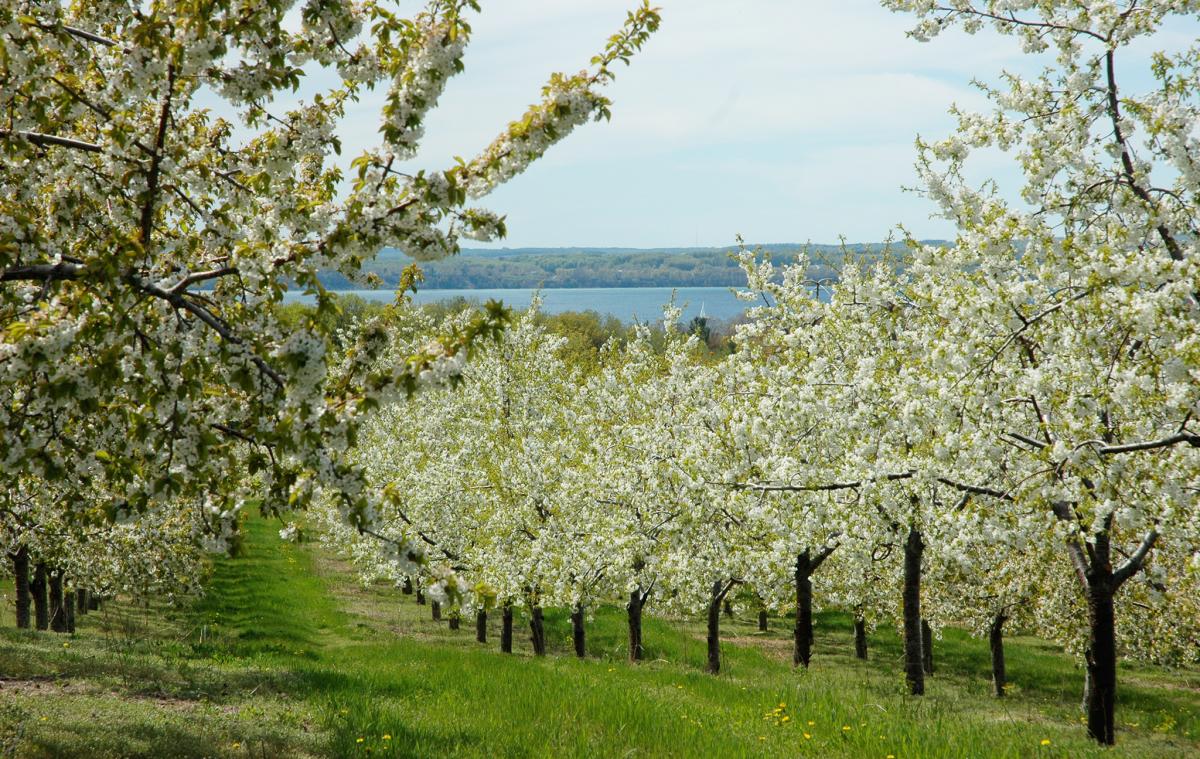 4. By Foot

Finally, if you are someone that enjoys a scenic walk there are plenty of ways to see the blossoms by foot. We strongly recommend walking on Front St. in Downtown Traverse City. The tree-lined streets are bursting with white flowers and spring is definitely in the air. Parking is available around the downtown area in various parking garages and designated lots, so it's easy to find a spot to leave the car for a few hours. Finish your walk by heading over to Clinch Park Marina where endless blue water views of Grand Traverse Bay complement the spring colors of the day.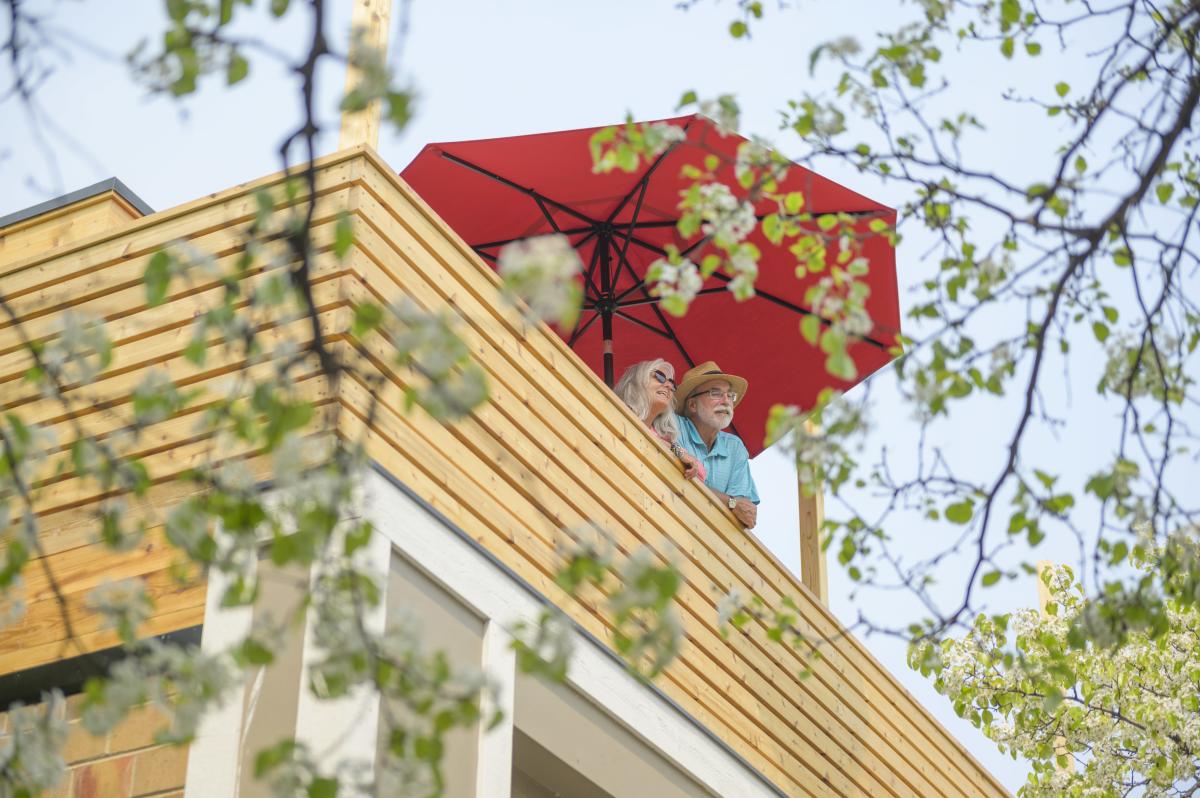 You May Also Like