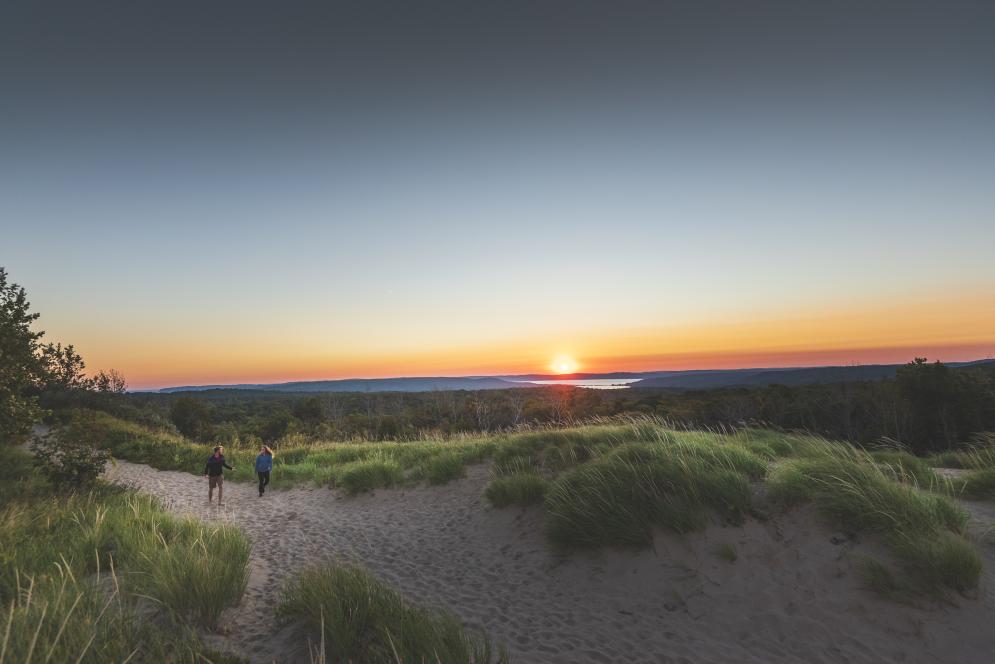 Sleeping Bear Dunes National Lakeshore is the crown jewel of Michigan. Having received some recent high praise for the miles of scenic sand dunes, clear night skies, and vistas that span as far as the eye can see, we wanted to celebrate all the love one of our favorite regional landmarks is getting. If you love northern Michigan you may find yourself inspired to hike one of the beautiful trails or visit the beach this summer! 
Road-Trip Worthy
Looking to hit the road? Our friends at USA Today believe the Sleeping Bear Dunes National Lakeshore is one for the summer road trip list! Highlighting the beautiful sand dunes and views of Lake Michigan click here to read the full feature. 
One of America's Most Surprising Sights
"Pillowy sand dunes drop down into the blue waters of Lake Michigan at this national preserve. The site protects a beautiful swathe of lakeshore in the north of Michigan's Lower Peninsula and, save for the lack of palm trees, it looks every inch the tropical paradise..." We couldn't agree more! USA Today describes our love for the dunes so well. To read the full feature click here for more!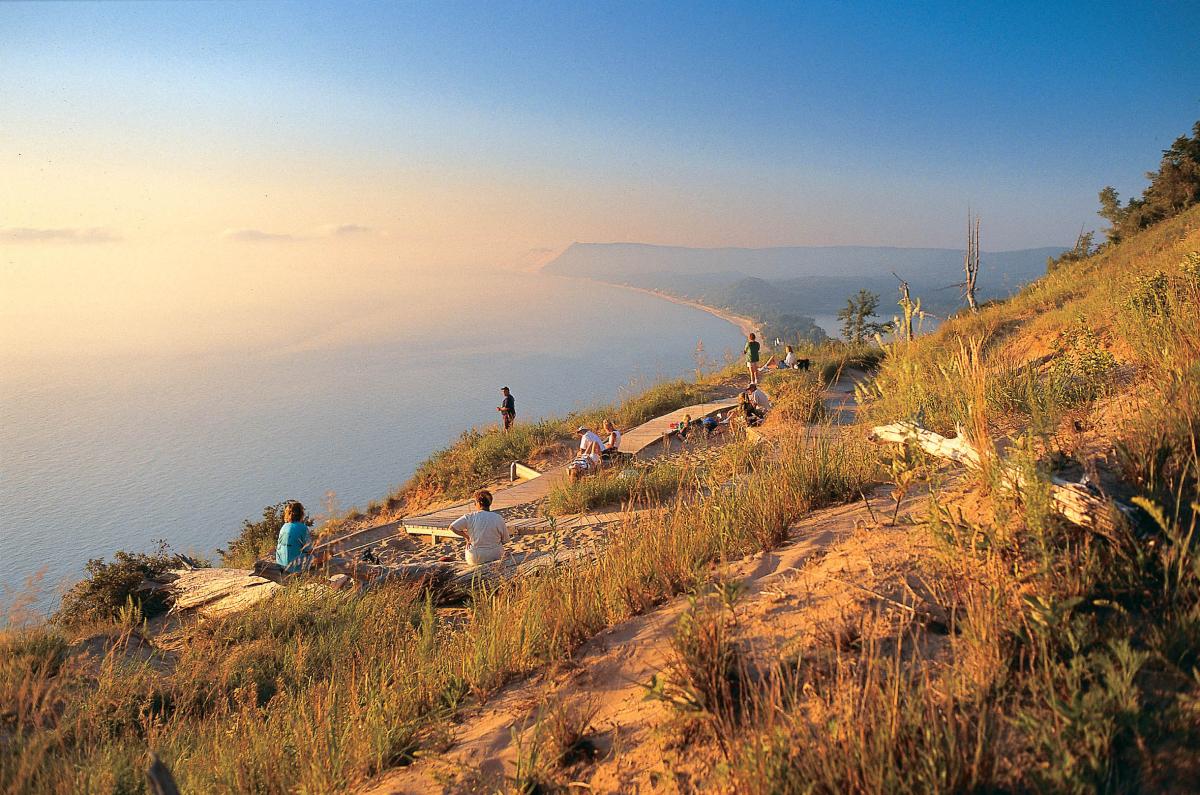 Finalist as a Top 20 National Park Destination
With over 60 national parks in the United States the competition is fierce to be labeled as a premier destination. The Detroit Free Press articulates a vision of our familiar sandy dunes with memories of dune climbing and exploration! "Let the kids stretch their legs and burn off stored-up winter energy playing in the sand and running to the bottom of the dunes. Everyone will certainly sleep well at night following the long climb back to the top." If you love the dunes, read the full article here!