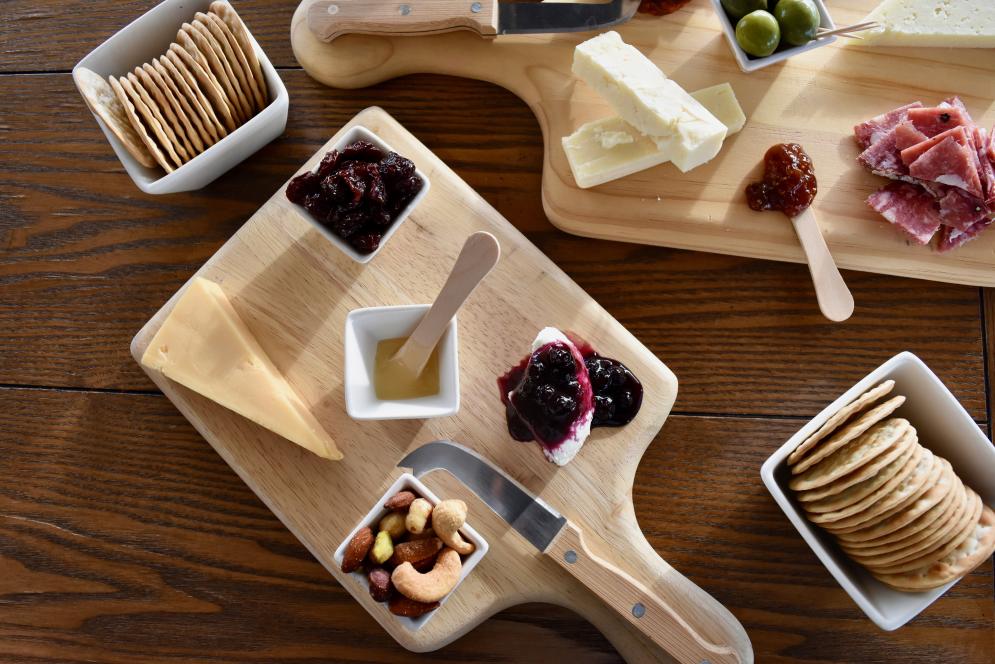 The act of pairing wine with food is a long-standing culinary tradition. Throughout the Traverse Wine Coast, it's no exception; and as our wines continue to win countless national awards, we get to experience some of the best wines in the world! 
If you're like me, the pairing that first comes to mind when I think about great wine -- is cheese. So, I eagerly scoured the peninsulas to find 5 wineries with the best cheese plate and paired them all with a glass of wine to take that experience to the next level. Use this as a checklist for your next visit, and find your own perfect pair. 
 

The Cheese: Prima Donna, Machego, Cabot Sharp Cheddar

Make your own board by selecting three to five cheeses, meats, or other snacks -- all served with hot & spicy mustard, rave-worthy fig spread and crackers. Check out their paired flights in the summer. 

The Wine: Franc 'n' Franc 2017, Blaufränkisch + Cabernet Franc 
The Cheese: Reny Pinot Smoked Gouda, Idyll Farms Goat Cheese

Everything on the Local Board is, you guessed it, local. The goat cheese from Northport is even topped with local blueberry preserves. Take your pick from this, or another delicious plate on the menu. 

The Wine: Riesling 2017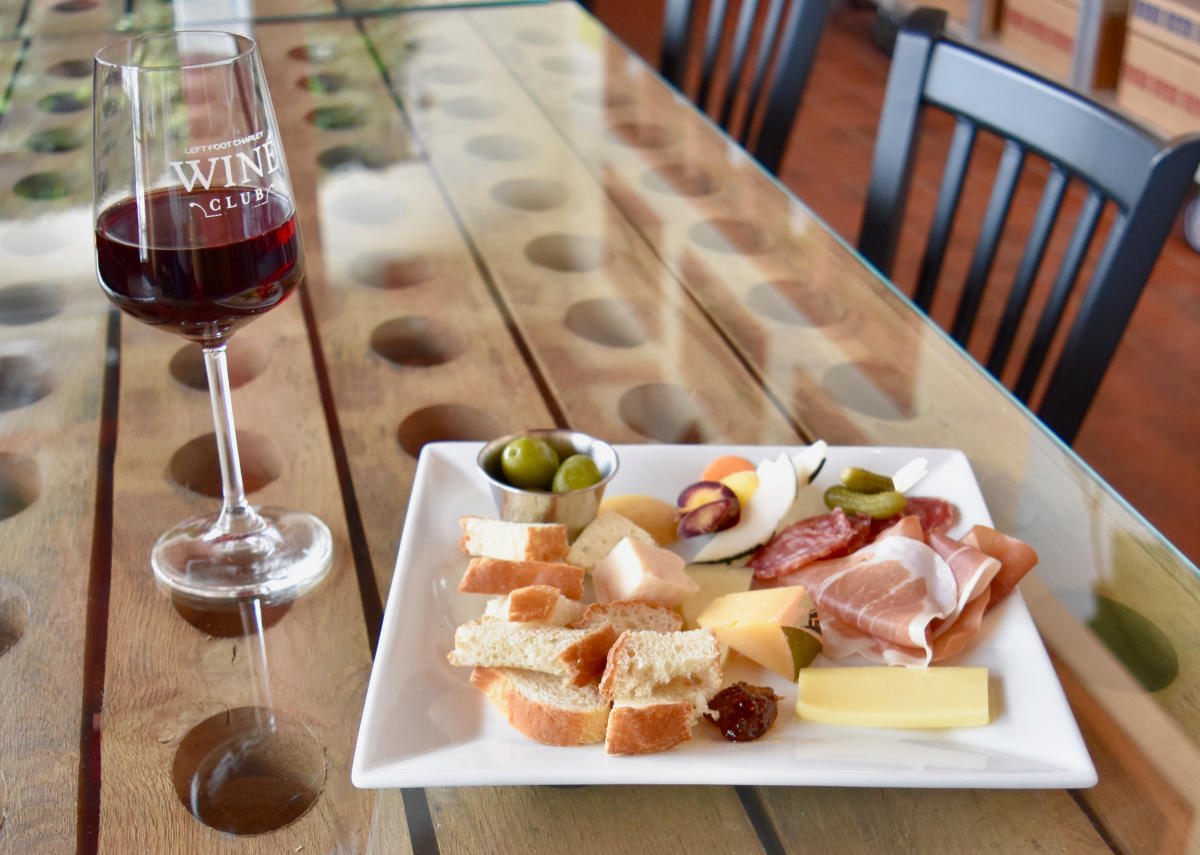 The Cheese: An ever-changing assortment of cheeses 

Find the Ploughman's lunch on the menu with fresh made focaccia, cured meats, mustards, pickles, local fruits and vegetables. 

The Wine: Blaufränkisch 2018

The Cheese: Fromage Blanc, Cave-aged Gouda, Point Reyes Toma, Blue, Fresh Chevre

Piled-high with so many delicious cheeses, meats, and brightly colored relishes, you have to try this one.

The Wine: Pinot Vin Gris 2018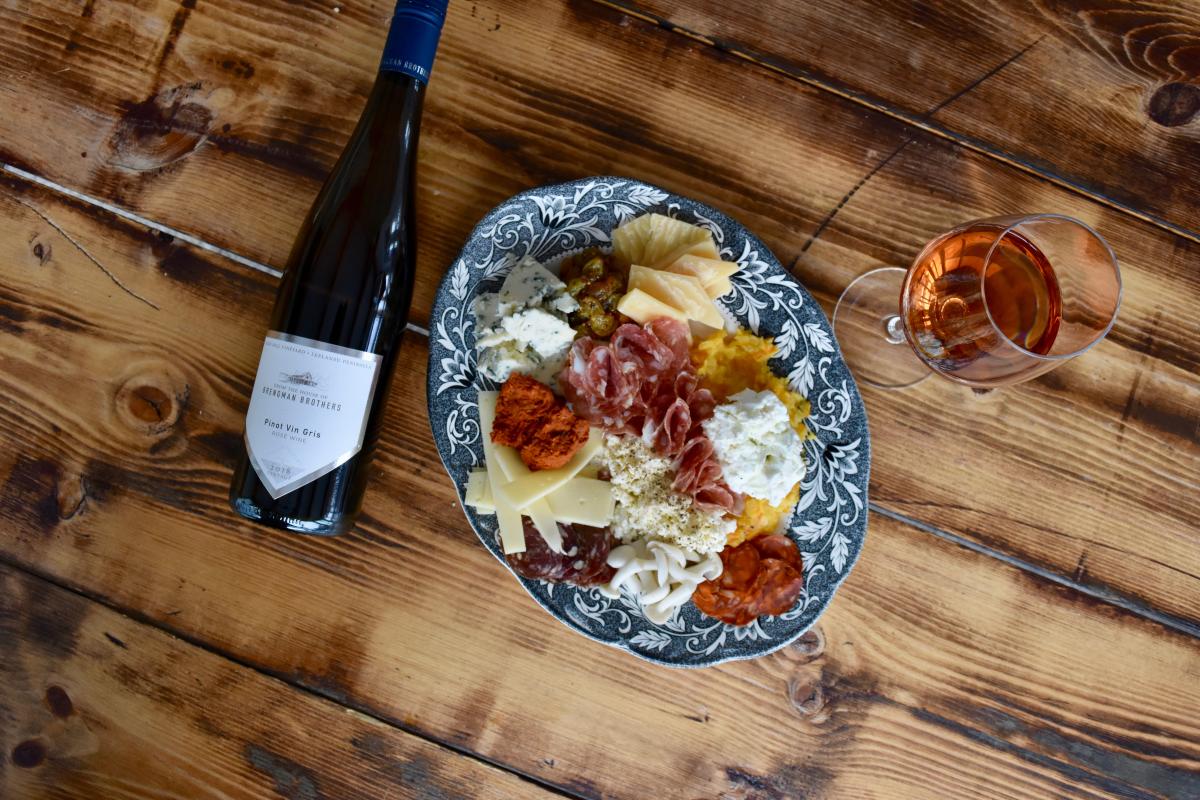 The Cheese: Irish Dubliner, Smoked Gouda, Herb Cheese Spread

Don't miss this big, beautiful charcuterie board with three cheeses, salami, summer sausage, grapes, fresh pickles, crackers, stone ground mustard and breadsticks.

The Wine: Pinot Noir Reserve 2017