The snow flurries and cold temps give us the perfect excuse for a delicious cocktail. These five winter favorites and their warm comfy locales are the perfect complement to winter in Traverse City. Meet you at the bar in time for Happy Hour!
Coffee and the Rye at Mammoth Distilling Company

Take your pick of Mammoth's Woolly Rye or 12-year Rye Whiskey for this unique spin off another one of our favorites The Dude. Coffee and the Rye includes a house-made coffee liquor, and is one of several must-try additions to their new winter menu. 

Ingredients: Whiskey, Coffee Liquor, Cream in a chilled martini glass topped with fresh espresso powder. 
Shangri La at The Parlor

If you know anything about cocktails in Traverse City, you know that the Parlor is considered the best Happy Hour in town. This pick is a signature favorite with just the right amount of bright tart flavor, you'll feel like you're out on a sunny beach somewhere. 

Ingredients: Rum, Velvet Falernum, Grapefruit Juice and Grenadine served on the rocks.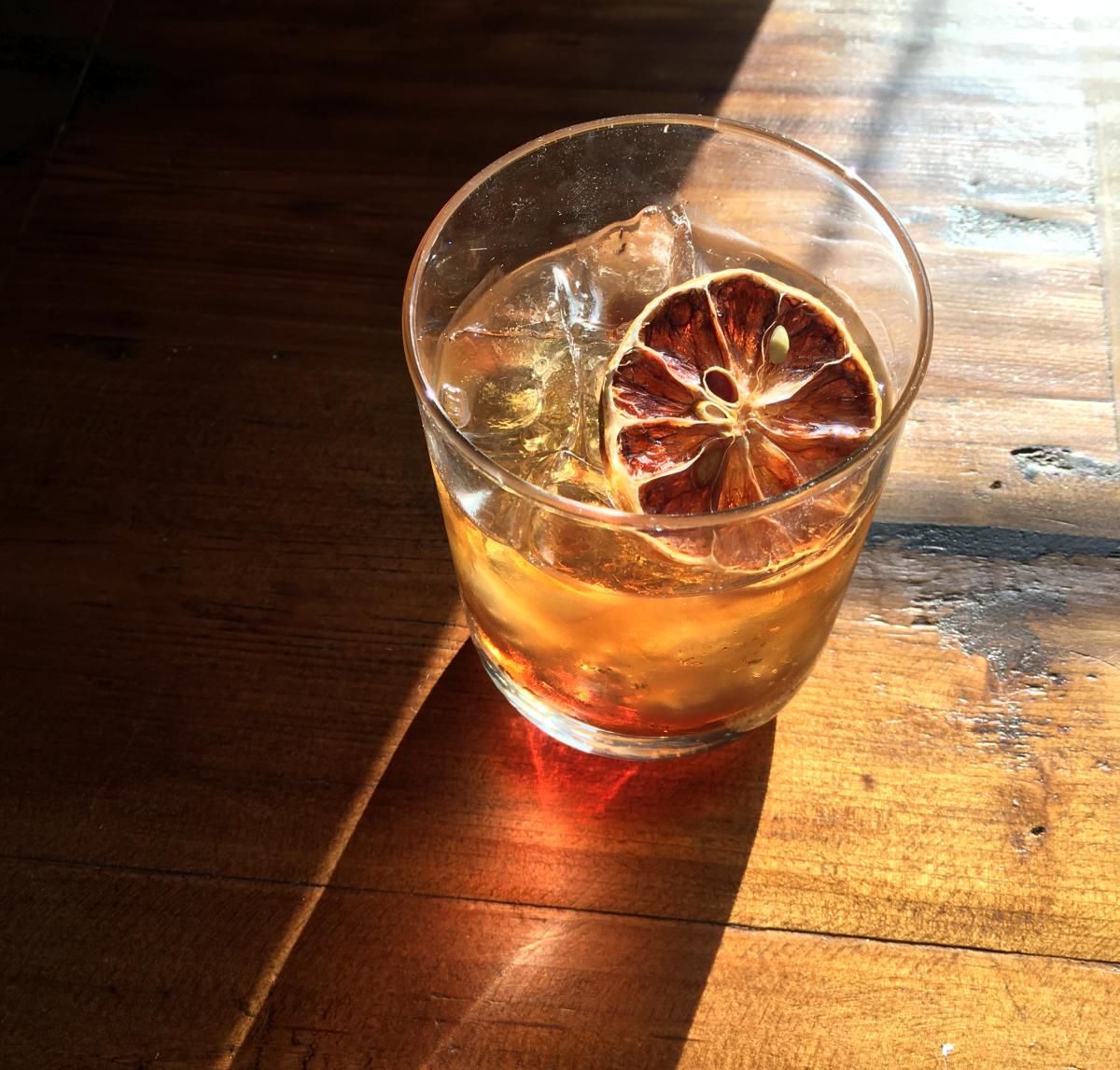 Horsefeather, The Franklin

This whiskey drink is a newer take on a more classic cocktail called a Horse's Neck. Timed perfectly with the popular rise of ginger beer (thanks Moscow Mule lovers) it's both a simple and refreshing combination, perfectly sipped sitting at The Franklin's gorgeous carved wood bar. 

Ingredients: Whiskey, Ginger Beer, Angostura Bitters, Lemon Juice in a low ball glass with ice.
Sleeping Bear, Iron Fish Distillery

Named for the iconic dunes that are covered in ice and snow, this delicious drink is shaken cold, but served without ice. Iron Fish grows the grain, distills and bottles the spirits all on site at their distillery in Thompsonville. 
Ingredients: Gin, Lemon Juice, Honey Simple Syrup served in a coupe with a twist.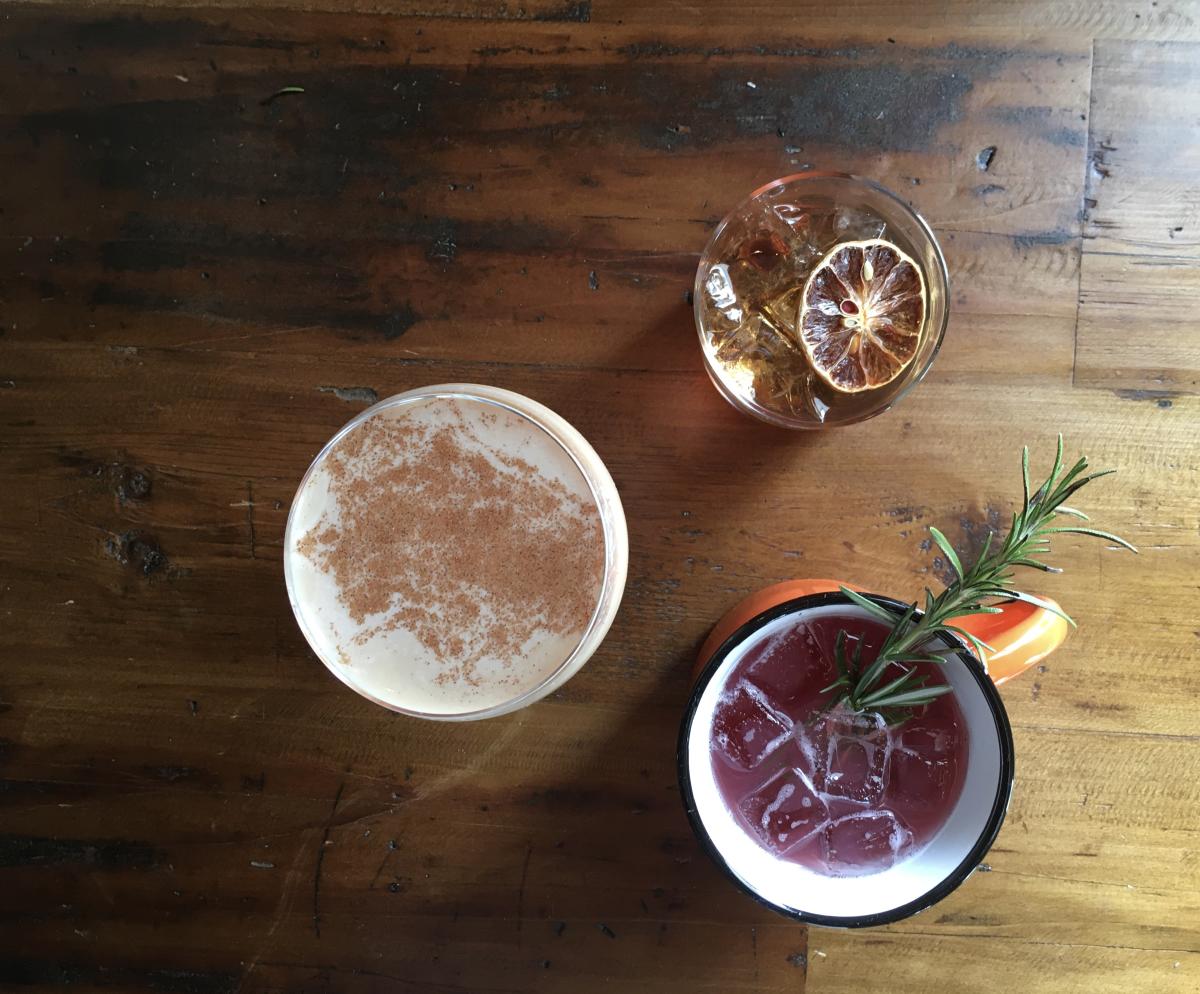 Chaga Chai, The Little Fleet

Locally foraged Chaga Mushrooms steeped with a variety of spices make this do-it yourself brew the perfect warm up to any chilly day. If your timing is right, you can even enjoy yours inside The Little Fleet yurt. 
Ingredients: Aged Rum, Mezcal, and Coconut Milk in a toddy glass paired with a steeping kettle of Chaga Mushrooms and warming spices to pour over at will.