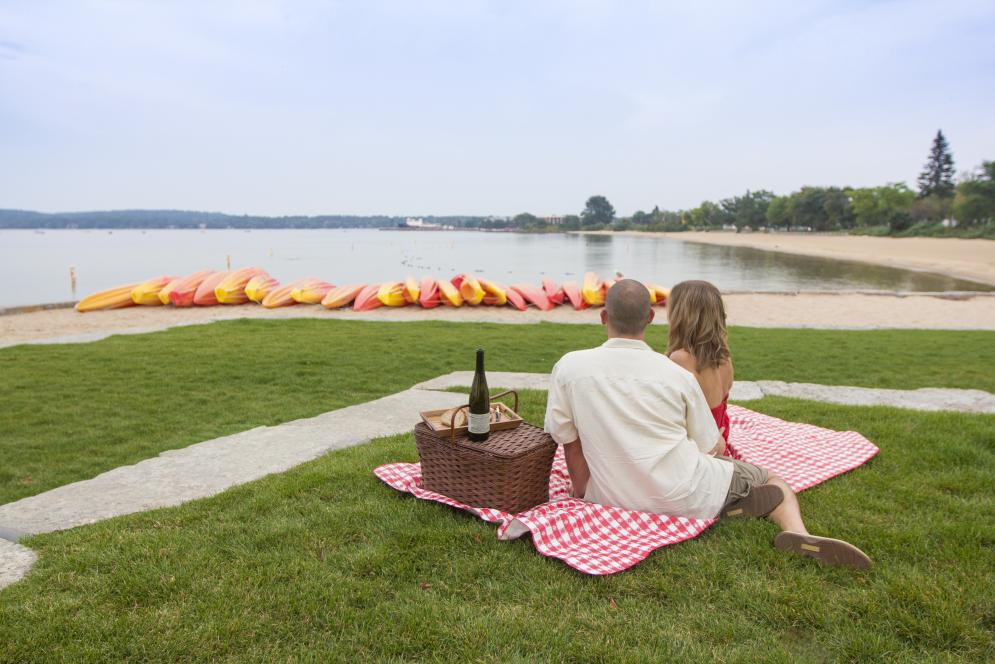 What better way to experience the natural beauty our area offers than by enjoying a meal outside?​ We know you're curious, so we've come up with a list of our five favorite places for a picnic in and around Traverse City. All you need for the perfect picnic is a blanket, a basket (filled with local goodies) and this list!
1) The Piazza at the Village at Grand Traverse Commons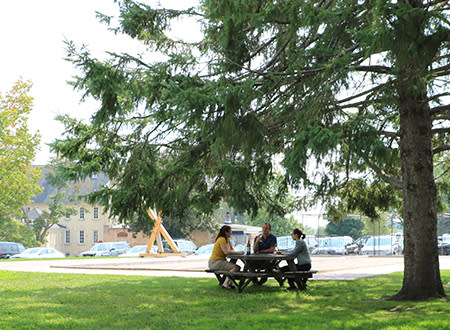 We can't deny it, The Village at Grand Traverse Commons is the perfect combination of natural beauty and urban renewal. Set back from the main road and located on the lushly appointed, tree-lined grounds of the former State Hospital, this property continues to amaze visitors with its diverse offerings. We love that the Piazza's quiet charm is smack in the middle of the hustle and bustle of the Commons, giving picnickers the opportunity to enjoy a meal while observing the life of this unique neighborhood.
*Pro tip: Forgo the packed lunch and grab take-out tacos from Spanglish, a delightful Mexican restaurant nestled into the woods just beyond the Piazza. And if those tacos make you thirsty, head next door to Left Foot Charley for some refreshing Hard Cider. 
2) Clinch Park Marina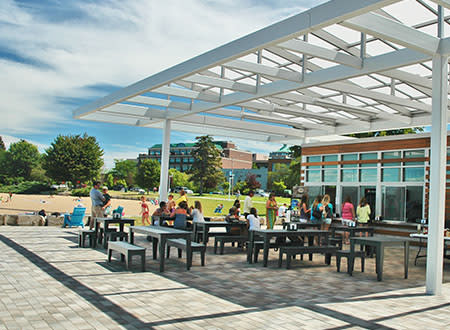 \
The revitalized Clinch Park Marina provides a stellar beach-side backdrop for those who want to experience the movement of the city. Tables, chairs, and grills are readily available at the marina, where one can enjoy lunch while watching the boats come and go. Take a walk on the beach just east of the marina, dip your toes in the Bay and finish off your picnic with Moomer's Ice Cream at the Rivertown Café.
3 ) Haserot Beach, Old Mission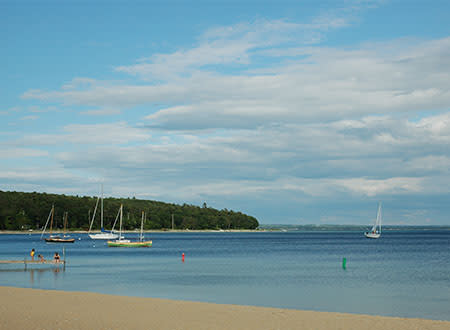 Just fifteen minutes from downtown Traverse City, Haserot Beach was once known as the locals' secret beach but has become a well-loved beach destination for visitors and locals alike. Outfitted with grills, tables, and a massive play structure, Haserot is the perfect place for a picnic with the kiddos. Stake your claim early and enjoy a full day of sand, sun and picnicking.
*Pro tip: Swing by Old Mission General Store on your way to the beach to stock up on fresh bread and whitefish dip! Or, stop on your way home for an enormous ice cream cone. But remember, the general store only accepts cash.
4) Boardman Valley Nature Preserve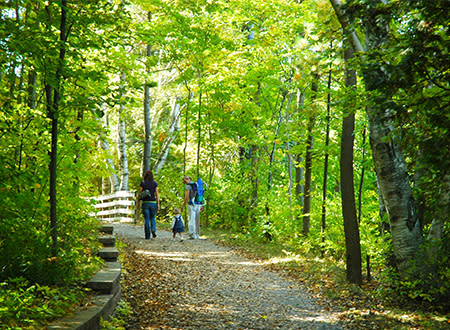 The Boardman River is an often overlooked gem in our region. It is a well-protected and clean natural area that is close to the city limits. The Boardman Valley Nature Preserve provides the perfect entrance to the river valley and its abundance of trees, wildlife, and recreational opportunities. If you're planning a picnic near the river, don't forget to pack your kayak or hiking boots! This is a must-explore section of Traverse City for those who are interested in more than picnicking.
5) Hannah Park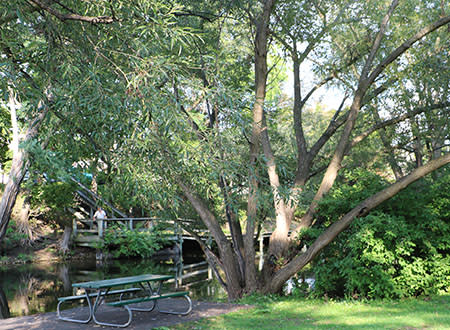 To enjoy the Boardman River within the city limits, there's no better place than Hannah Park. With a steep slope that's perfect for lounging, the park boasts some of the cleanest and well-maintained riverfront property in Traverse City. You may find a picnic table or two scattered about the park, but you're also welcome to spread your blanket and escape the traffic of Union Street in the blink of an eye.
In a foodie town like Traverse City, home-packed picnics are often forgone in favor of visiting one's favorite local restaurant for lunch or dinner. Remember, you can order to go, and carry your meal with you to one of these wonderful picnic locations - all you need is the blanket, a basket to store your delicious eats and, this list.