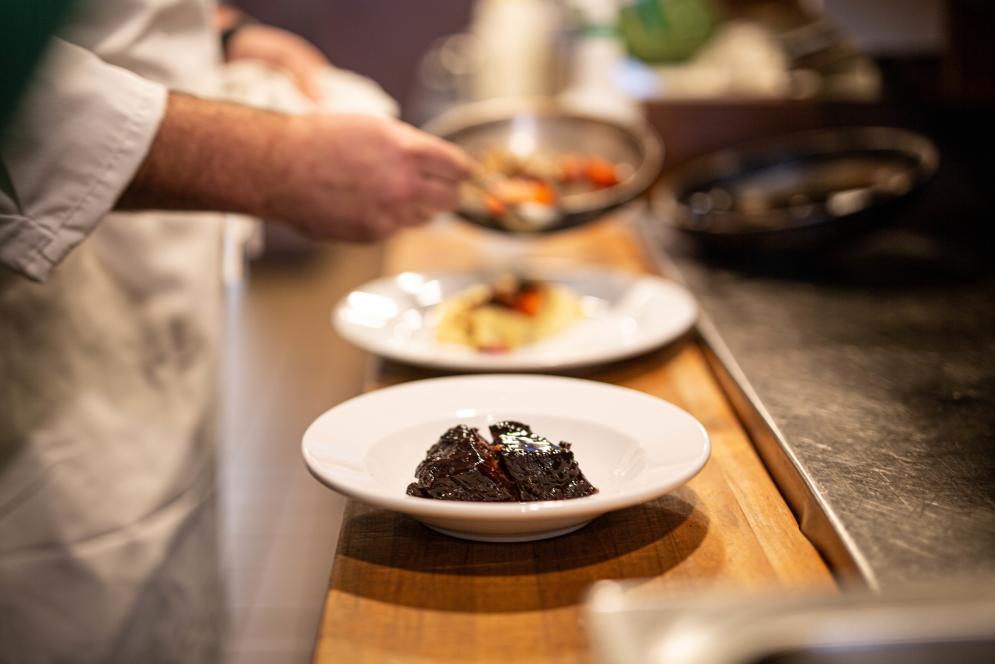 Working in the hospitality business, it can be hard for Jeffrey Libman to find time for dining out during the peak summer tourist season in the Traverse City area. That's why the general manager of the downtown bistro called Amical looks forward to Traverse City Restaurant Week 2023. 
Not only does he get the chance to try Boathouse, Pepe Nero, Red Ginger, Trattoria Stella, and other Traverse City favorites, but he can dine at those restaurants with special pricing that provides incredible value. At the same time, Libman gets to see his own dining room fill up in the winter with guests who in many cases have never experienced Amical.
"Restaurant Week is great because it allows people who maybe have never been to your restaurant before an opportunity to come to see what you have to offer, and to do it at a price that's probably a little more approachable," he said. 
"So many people come up for this, not just from Traverse City. They take this as an opportunity to get into places that maybe they can't get into in the summer. It's nice for our regulars and, hopefully, we make some new friends along the way."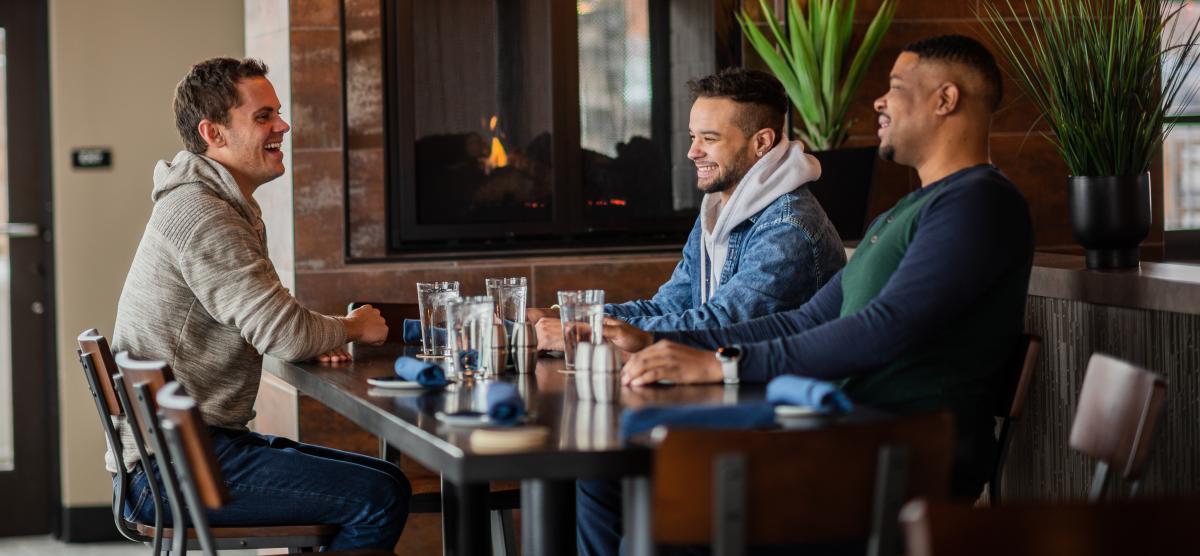 Eat Big Without Making a Big Dent in Your Wallet

Restaurant Week in Traverse City returns Feb. 26 - March 4 with three-course meals served up by three dozen participating restaurants at three tantalizing price points, from $25 to $45 per person. 
For example, you can get an appetizer of tempura fried calamari to go with an entrée of almond-crusted walleye and some fruit cobbler for dessert at North Peak Brewing for just $35. Or, for just $45, head to Red Ginger for grilled Indian flatbread, Thai curry, and gluten-free, dairy-free mango sorbet for dessert.
At Amical, which has been part of the annual event since its inception in 2011, guests will be able to choose from two appetizers, three entrées, and two desserts – including vegetarian and gluten-free options – for $35 flat. Or, they can pick and choose from the Traverse City Restaurant Week menu a la carte and order from the regular Amical menu as well.
Each restaurant comes up with its own special menu for Traverse City Restaurant Week, often including dishes that are not part of the regular menu. Like Amical, most restaurants also will have at least two or three options for each course of your meal, including choices for special dietary needs.
At The Burrow, for example, the chef is fine-tuning a Traverse City Restaurant Week menu that highlights some of the more popular dishes at the upscale-casual, California-inspired eatery that opened just last summer. 
For $35 you'll be able to enjoy a Caesar salad or butternut squash bisque as an appetizer, the fan-favorite French dip, herby pasta (with or without chicken) or a new salmon recipe for your main course, and either key lime pie or a gluten-free chocolate option for dessert. Of course, the restaurant's signature cocktail, The Squirtsky, will be on draft, too. 
"It just opens people's eyes to know that we're here and to explore what we have to offer," said Adrienne Brunette, owner of The Burrow, which opened in an old restaurant space formerly occupied by the Tuscan Bistro. 
"The Burrow is a place where, especially in winters in northern Michigan, we offer something that makes you feel transported like you're on vacation. It's light, it's bright, it's airy and everything is super fresh. It gives you that big-city feel without having to go to New York or Chicago."
You can find more Traverse City Restaurant Week 2023 menus here as they get finalized. Also, keep an eye on the site for a social media giveaway of gift cards to restaurants in the Traverse City area.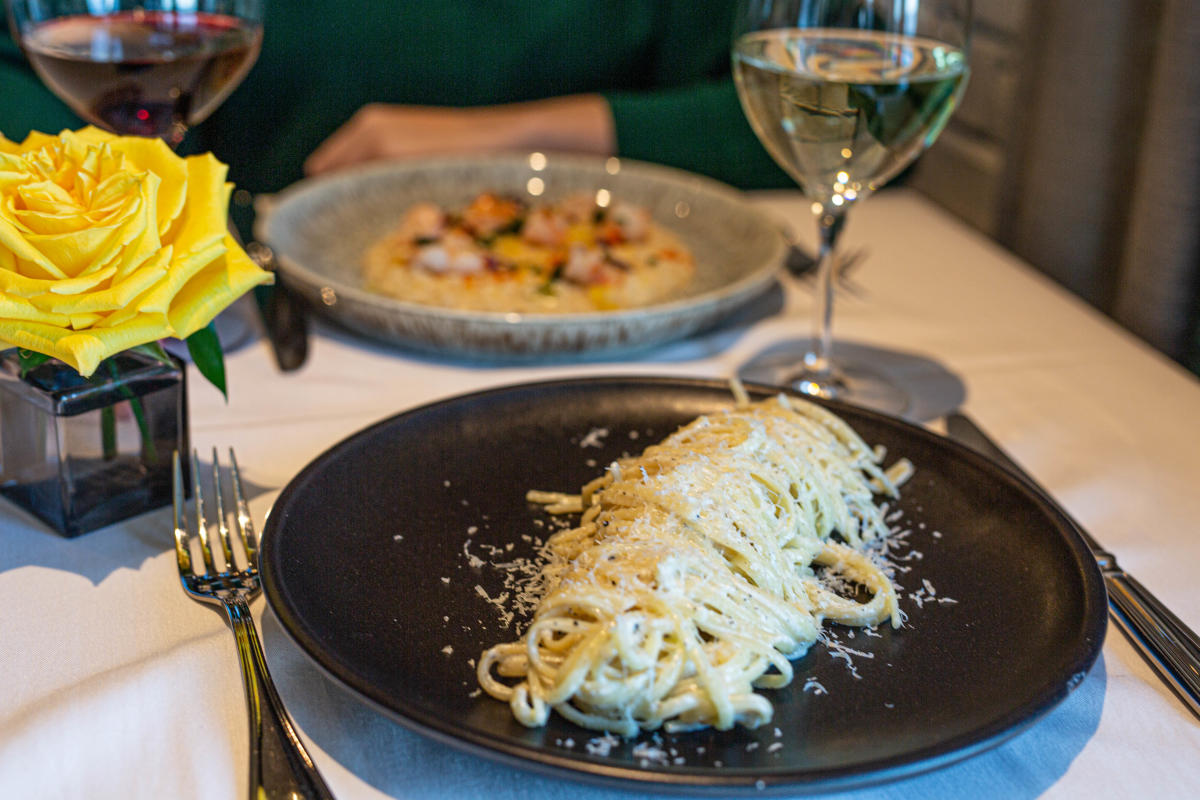 Discover Something New and Delicious

While it's easier to get a table during Restaurant Week in Traverse City than in the middle of the summer, some places do sell out. So, make reservations today. (And note that even though Feb. 26-March 4 is the official timeframe for Restaurant Week in Traverse City, some restaurants actually offer the deal through March 11.)
Because you can get a taste of the Traverse City area's unique and innovative food culture for less during Restaurant Week, you can eat and experience more for the same price. But even if you only visit a couple of places, you'll see why Traverse City has been named one of the country's Most Unexpected Foodie Destinations and is currently in the running for Best Small Town Food Scene. 
"I love to go and check out different restaurants that I might not be as apt to go to (the rest of the year)," said Abby Taylor, Traverse City's downtown experience coordinator. "I've already been talking to people about 'Which places do you want to try out?'"
Why not come enjoy some of the 35 participating restaurants over the course of a few days, either during a mid-week getaway or a weekend escape? While you're in town, you can combine delicious dining with all the outdoor winter adventures that the Traverse City area offers. 
"I always say 'There's so much more to do than eat and shop,'" Taylor said. "We're a huge winter activity destination. 
"Go out to dinner one night, then stay in one of our hotels which also have awesome discounts right now."
Click here for more information on Traverse City Restaurant Week 2023.